13 Best Free Photography HTML Website Templates 2020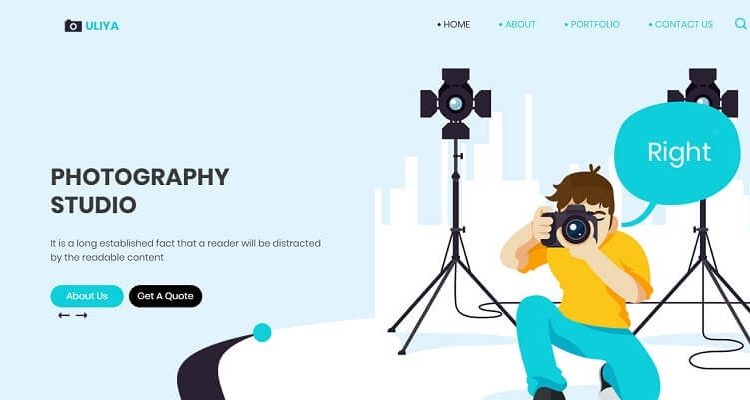 If you are a photographer and want to share your work online in the world. So in this article, we have collected a stunning collection of the best free photography HTML website templates for photography and photographer. These templates help you to create a wonderful and beautiful photography website.
All templates are fully responsive, developer-friendly HTML and CSS code and are optimized for all modern browsers to ensure a full presence on any device. In this impressive collection, you can select your favorite template for your professional startup.
Also See
Elit – Free Photography HTML Website Templates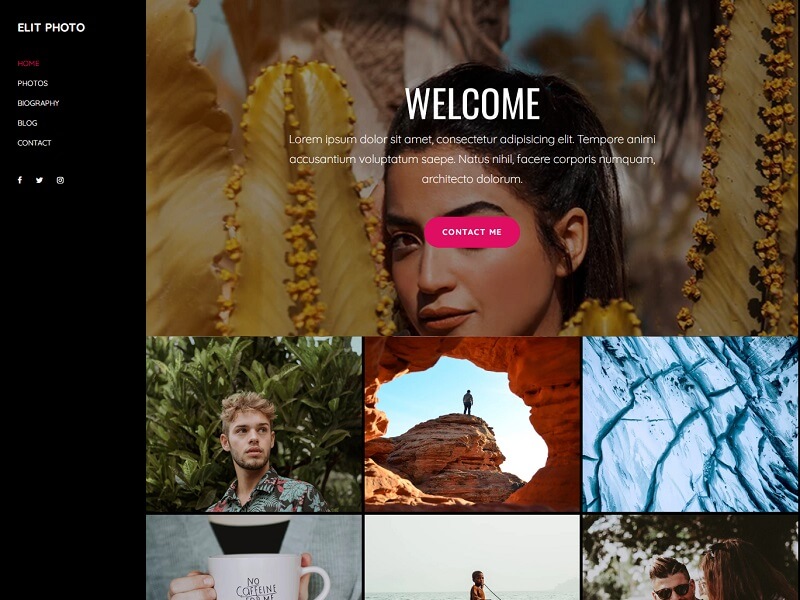 Elit is a striking and impactful free one-page photography website template. If you would like to distinguish yourself from the masses, you better take a peek at the remarkable Elit. With its dark and creative mode, you will have no trouble capturing everyone's attention in the snap of a finger. Also, no matter your style of photography, Elit caters to all of them without difficulty. You can also employ this tool as an amateur or professional photographer.
---
Halen – Free Photography HTML Website Templates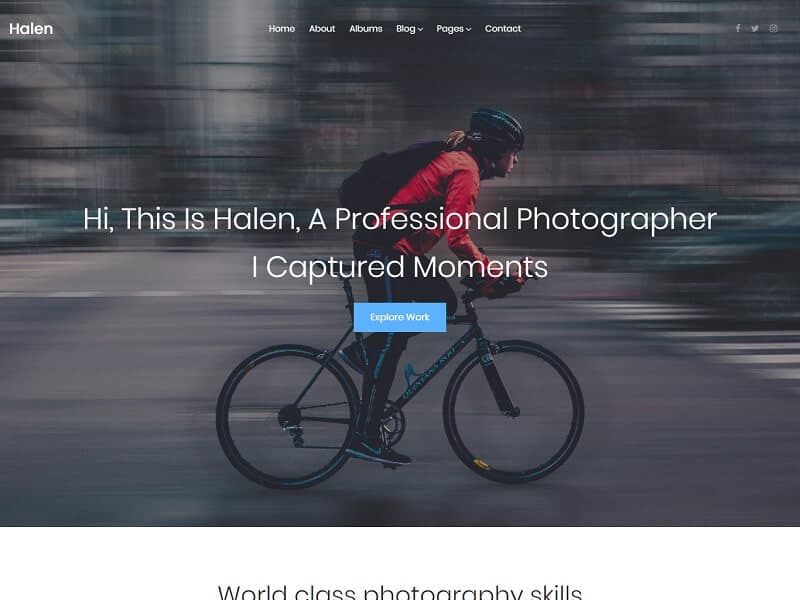 Halen is your go-to free professional photographer website template. It is a tool with a beautiful, modern and clean web design. Halen will push your magnificent creations over and beyond. If you would like to speed up the process of establishing a website for your photography business, just stick to Halen and experience the magic happen. The design part of your page is sorted out in full if you dig the out of the box version of Halen. Of course, you can personalize and enhance the appearance, too.
---
PhotoGraphic – Free Photography HTML Website Templates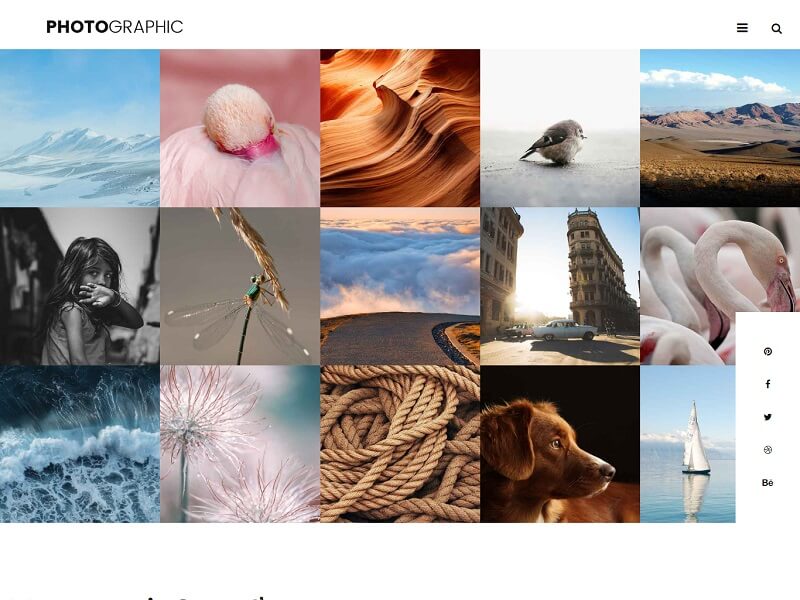 PhotoGraphic is the best free HTML photography website template. If you are particularly looking for a web design that will easily distinguish you from the masses, Photographer is the one. It rocks a stunning, creative layout that will capture everyone's interest in an instant. Of course, you can freely use Photographer as is, but you can also enrich it with your original touch and make it stand out a mile.
---
Uliya – Free Photography HTML Website Templates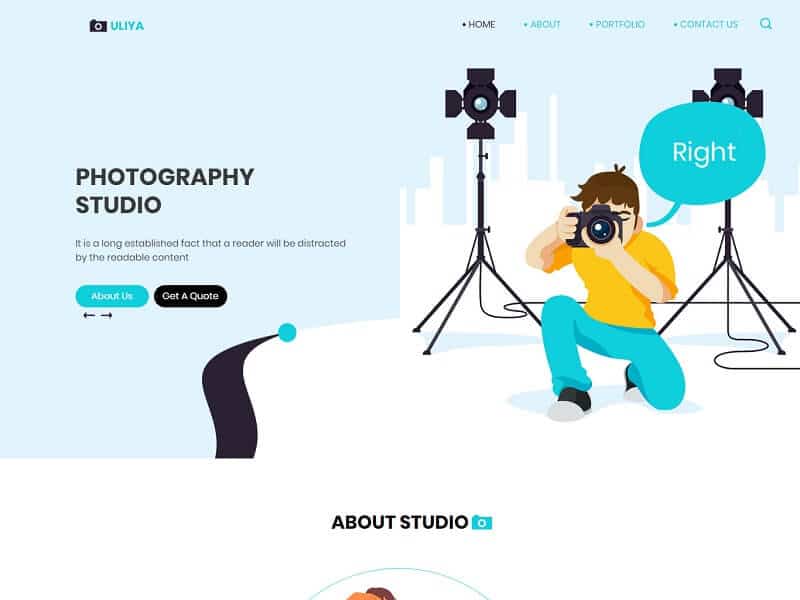 Uliya is a free Bootstrap 4 HTML5 photography studio website template. It is a fully responsive and cross-browser compatible theme for photo studios, photographer's portfolios, or other similar kinds of websites. Moreover, beautiful animation, clean and minimal design with an eye-catchy look, made Uliya an attractive web canvas.
---
Davis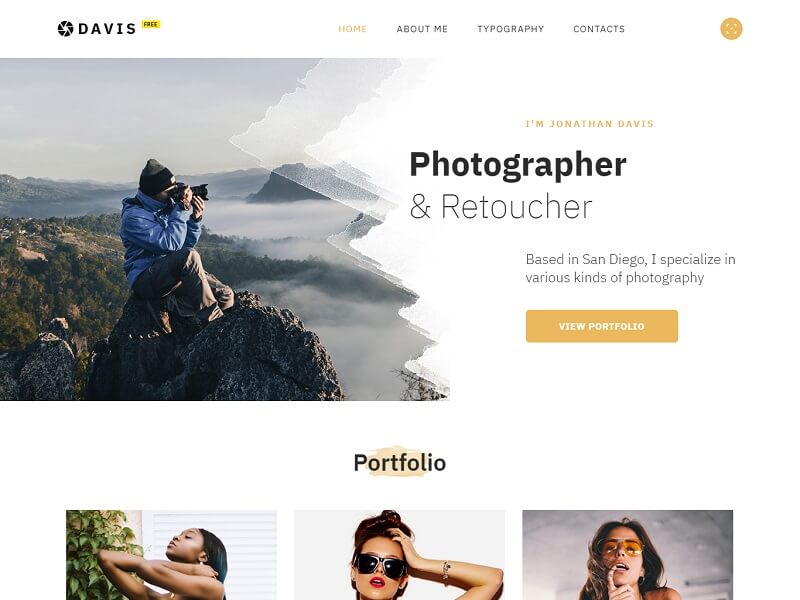 This free website template is suitable for photographers who need a reliable solution for a stylish portfolio website. Davis doesn't load visitors of the site with unnecessary design elements. The template uses the latest HTML5 and CSS3 technologies, which improve its functionality. Among the settings, there are unlimited color options and a beautifully designed portfolio gallery.
---
Photographer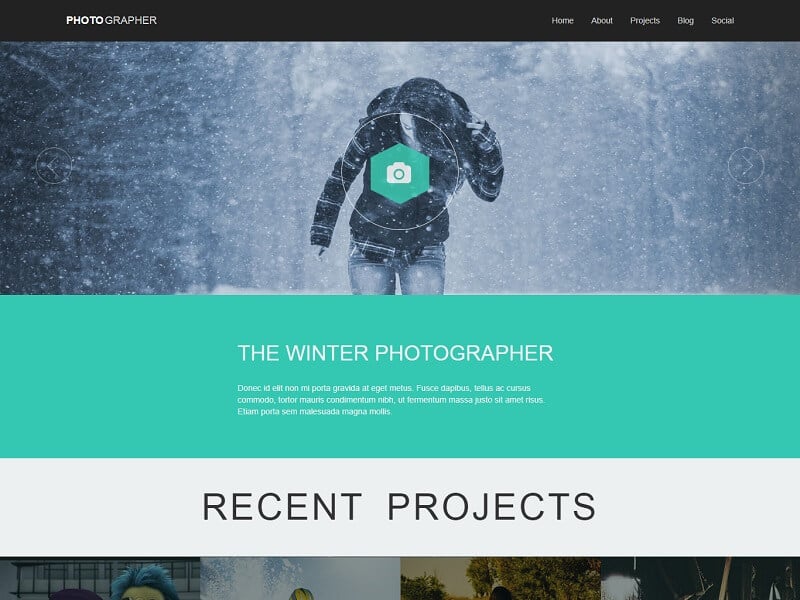 Photographer is a Free Responsive One Page Photography Website Template. It's 100% responsive template designed with Bootstrap 3, HTML5, CSS3. It blends with awesome jQuery effects and nice CSS3 animations. It's a creative, unique design, simple yet elegant and SEO friendly bootstrap template.
---
Susan Parker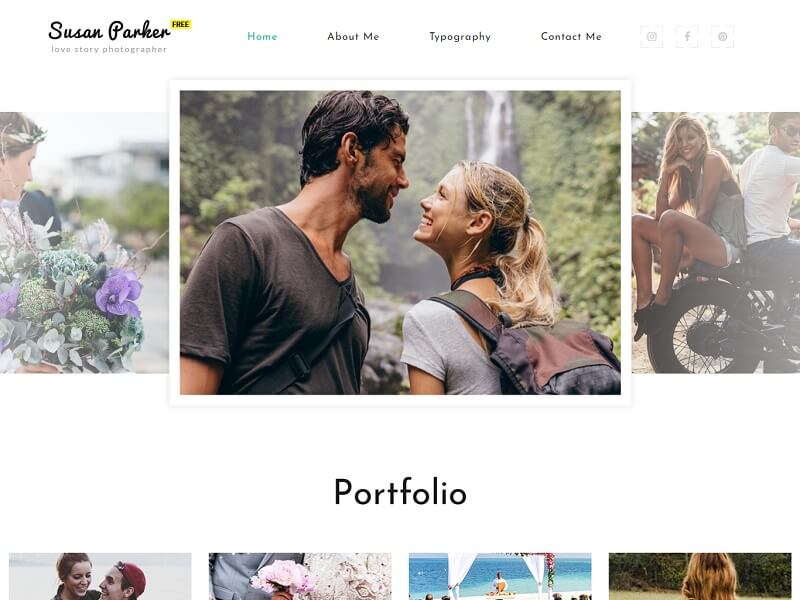 If you're a romantic photographer and you want to have an attractive and stylish website to represent your talent, use this fully responsive Photographer Portfolio Free Multipage HTML5 Template. This free HTML5 template will greatly improve your internet presence. Developed by a team of professionals, this HTML5 template offers everything you need. It has an intuitive interface with different page layouts and post formats.
---
Photographer Portfolio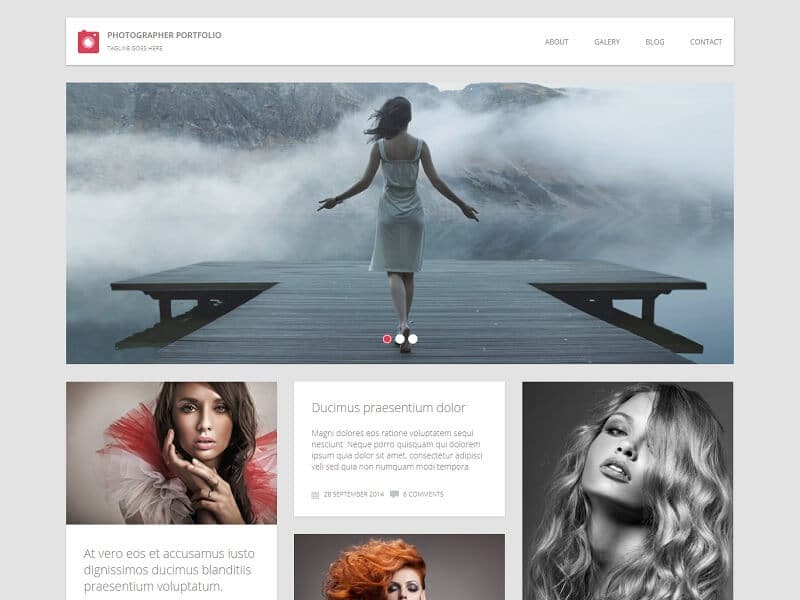 The style of the Photographer Portfolio Responsive Template is clean, creative and designed to showcase your beautiful talent. It is a fully responsive and retina ready free website template built with HTML5 and CSS3.
---
Cyrus Studio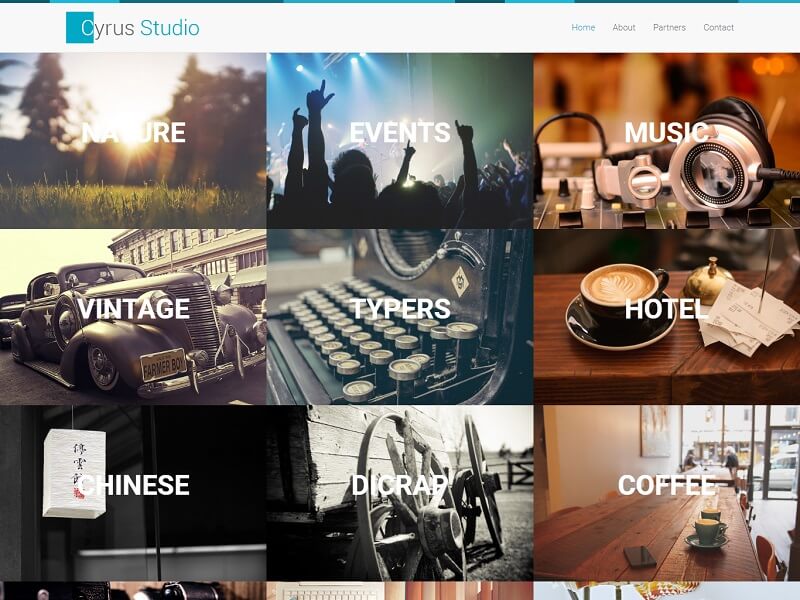 The Cyrus Studio Free Bootstrap Responsive Portfolio Template showcases an agency's digital portfolio with style and class. This one-page template has a modern and clean look with a way to beautifully display the images you choose to showcase.
---
Passion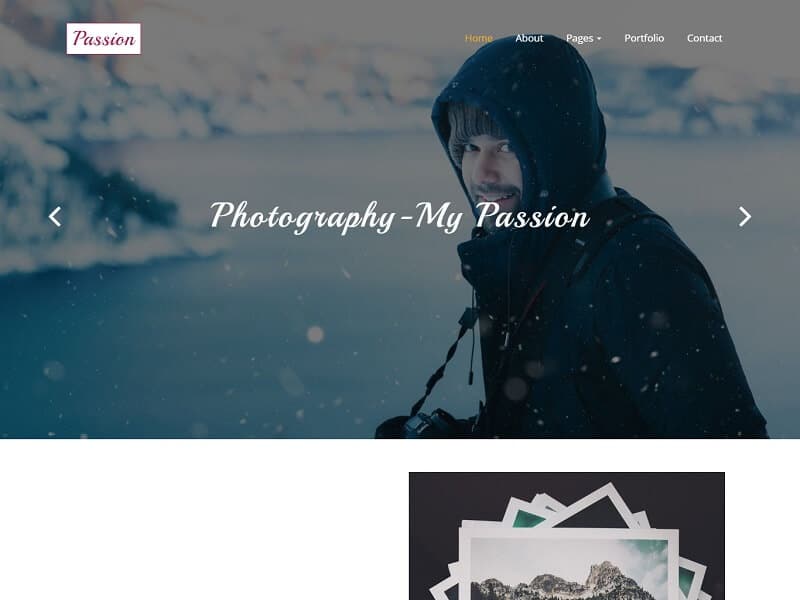 Passion is a personal profile themed multipurpose template, the best choice for all your personal websites or even photography-related websites of your own to showcase your photography work around the world via online and also for personal resume websites for your own self-promotion and showcasing yourself in a gorgeous user interface so that people will know who you are, what your projects are, what achievement you gain and so on, really helpful for ones desirable to impress employers for a job vacancy.
---
Photographer Portfolio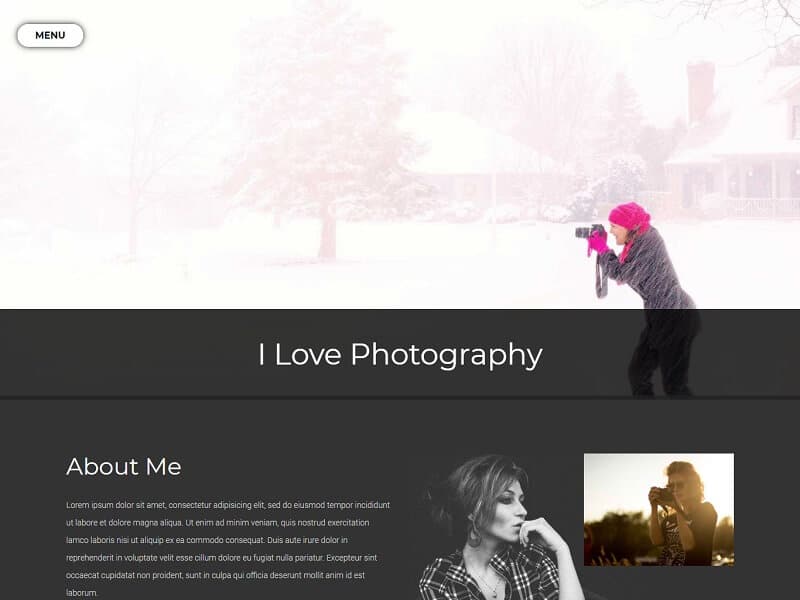 Photographer portfolio is an elegant, smart and uniquely designed photography template which is a smart choice for your photography or personal website because of its entrancing looks and robust design in order to boost your online presence.
---
Collective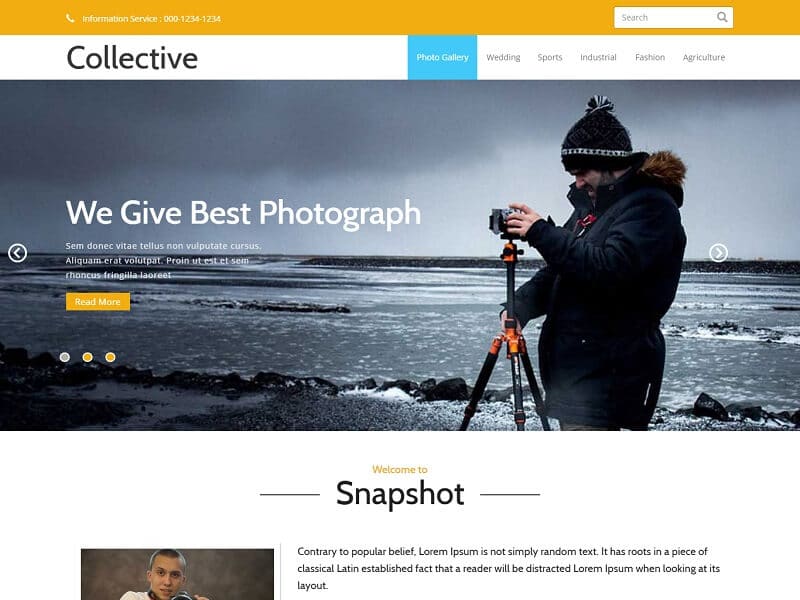 Collective is a Responsive clean and minimal multi-purpose template theme for Photography Creative Portfolio website, wedding, sports, industrial, fashion, agriculture and much more. The collective template supports responsive layout so it looks great on all devices.
---
We Photography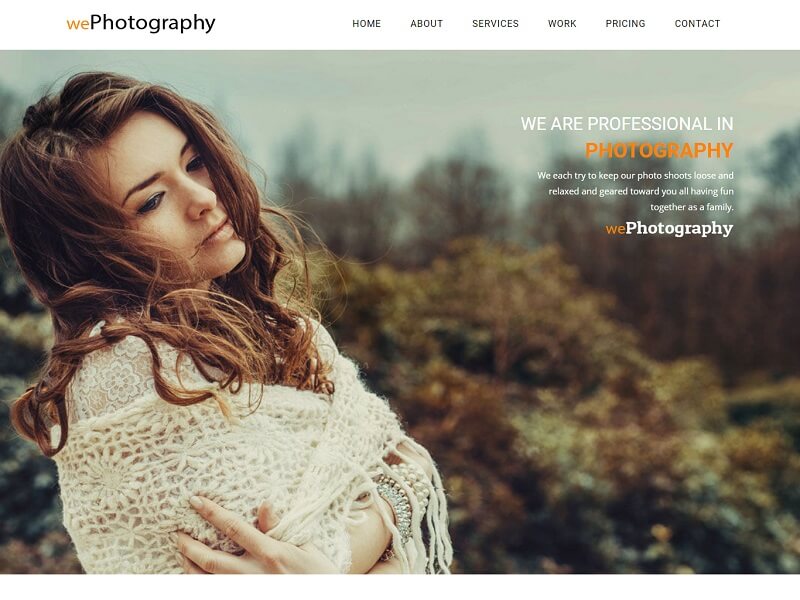 We Photography is a clean, Flat Fashion Category Template for Photographer Portfolio, Fashion photographer's personal site, freelancers, artists, etc.. It can be customized easily to suit your needs. It comes with a Free Flat Responsive web design Template.
---