14+ Best Free WordPress Pricing Table Plugins 2020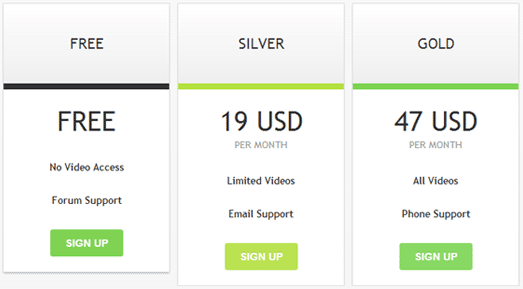 These all are Best free WordPress pricing table plugins which present you a responsive pricing desk that appears pleasant on all varieties of gadgets. With the admin panel integrated into these plugins, you could opt for the scale, color, and form according to your possess requirement. These pricing table plugins are additionally suitable for creating staff viewers and examining tables. You can easily wonderful pricing tables with this plugin and combine into your WordPress website.
Also See
1. WooCommerce Tiered Price Table

Simple WooCommerce plugin, which allows you to set different prices for different quantities of product. Wholesale for WooCommerce.
---
2. Pricing Table

Pricing Table is a fully responsive HTML & CSS3 WordPress plugin. It will be very helpful for new users, this plugin is very easy in use for new and old users of WordPress.
---
3. AP Pricing Tables Lite

AP Pricing Tables Lite is a feature-rich WordPress pricing table plugin with an intuitive interface. It offers 5 predefined templates with various options. With this easy-to-use plugin, even non-coder can design a stunning pricing table in no time.
---
4. wpPricing Builder

Free WordPress plugin for responsive pricing tables with various designs that are populated by using a drag & drop builder. It's just a matter of few minutes to create responsive pricing tables using the drag & drop builder with a demo content which is provided for each design.
---
5. Simple Pricing Tables

Simple Pricing Tables is a visual Composer Addon that will allow a user to create pricing listing in a quick and easy way with style. It contains predefined color schemes which make it easy for you to set your pricing listing according to your need. It will give you full control over every element to customize it.
---
6. WPCasa Pricing Tables

When this plugin is activated a new post type for pricing tables will be created. Through a set of custom meta boxes, you can add your pricing tables with different plans and use a shortcode to display the table on your WPCasa website.
---
7. Pricing Tables Block

Easily add a Pricing Tables Blocks to your WordPress post or page via the new Gutenberg Editor.
---
8. Unik

No need extra configurations for Unik – Ultimate Pricing Table. Unik – Ultimate Pricing Table allows to create Unlimited Pricing Table. Unik Pricing Plugin installation's a Custom Post Type named "Unik Pricing" will be created automatically.
---
9. WP Pricing Table

Add a Smart Pricing table to your website to sell and collect money from online. No coding required.
---
10. Easy Pricing Tables

The convenient Pricing Tables WordPress Plugin makes it handy to create and publish lovely pricing tables and comparison tables for your WordPress website. You'll be capable of established and publish your pricing desk in no time.
---
11. Pricing Table by Supsystic

Pricing desk generator by using Supsystic allows you to create responsive pricing tables or assessment table without any programming capabilities. Create powerful pricing tables with none programming expertise. It is viable with the Pricing table drag-and-drop generator with the aid of Supsystic.
---
12. Responsive Pricing Table

This plugin provides a "Pricing Tables" tab in the admin panel which makes it possible for you to create pricing tables on your internet site the conventional method. That you may swiftly add elements to your specific plans, decide on a color (as well as many other options) and display your fee table anyplace with an easy shortcode. What you see is what you get, and it's entirely free.
---
13. Pricing Table by PickPlugins

Long waited for top class pricing table plugin for WordPress released to show pricing grid in your WordPress web page. This plugin generates pure HTML and CSS3 grid to show pricing table information. Sort of support for form, topics and table items to show as your wishes. Would be viable to generate internet hosting variety pricing table grid, flat grid, cover blank filed or display clean discipline with a cross icon.
---
14. WRC Pricing Tables

The plugin allows you to present various applications of your online business consistent with your wishes. That you would be able to create css3 table as many as you need with unlimited feature rows and unlimited bundle columns. The columns (packages) and rows (points) can be rearranged by way of drag and drop sorting. Additionally, which you could opt for any color for the css3 desk you need for every part of a column individually, using the ColorPicker.
---