13 Best Free Sports WordPress Themes of 2023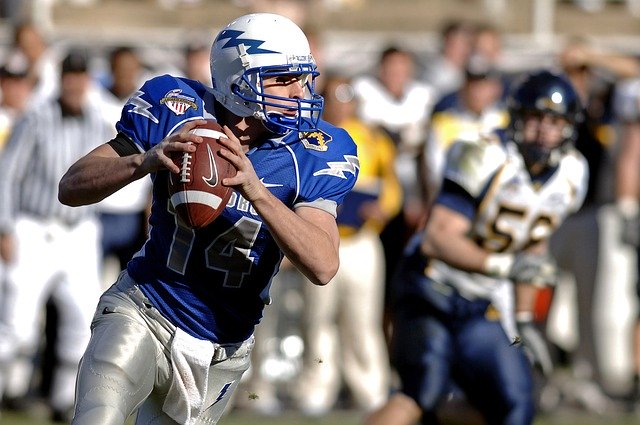 Are you Looking for the best Free Sports WordPress Themes of 2023? Then you are at the right place we cover the best free sports WordPress themes From any sports team to magazines covering the funniest clips in all of the sporting activities. Each firm requires a handy sporting events WordPress theme to share schedules, put up articles, speak about prior video games, and speak about videos from the earlier week of physical games. The cool phase about sporting activities themes is that they, as a rule, have a strong focus on wearing subject matters, with bold colors, robust fonts, and even some inventory portraits that correspond with sporting events like football, baseball, basketball, and extra.
we are creating a list of free sports WordPress themes, which come with great features and are easy to customize. So you can choose your favorite one.
List of best free sports WordPress themes we cover:
1. Sports Club Lite
2. Kalki
3. Sports Blog
4. NewsToday
5. Seos Football
6. Kodiak Football Sport
7. Yogic Lite
8. Endanger
9. Infinite Photography
10. Rookie
11. FitClub
12. Pranayama Yoga
13. Yoga
1. Sports Club Lite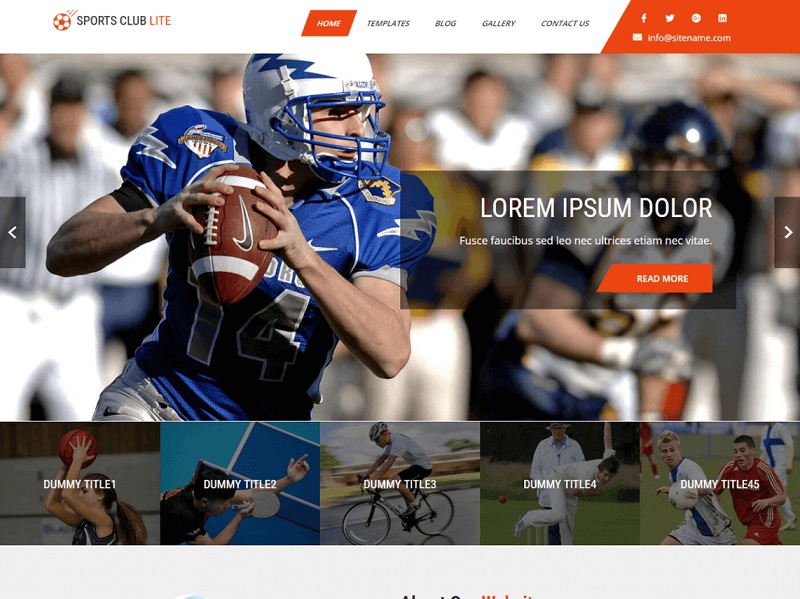 Sports Club Lite is a resourceful, modern, and engaging sports league WordPress theme. Also, It is a youthful and lively, purposeful, versatile, highly responsive sports league WordPress theme for sports lovers. This sports theme has been designed to provide an easy and versatile platform for professional, awesome, and tech-savvy websites for various sports clubs. This flexible theme can be adjusted to be used for rugby, football, basketball, volleyball, hockey, tennis, baseball, or any other individual sport. This is a feature-rich, highly customizable, and multisport WordPress theme and can also be used to create a fully versatile website template for fitness sports, gyms, martial arts, personal training, and any other sport & fitness-related business.
---
2. Kalki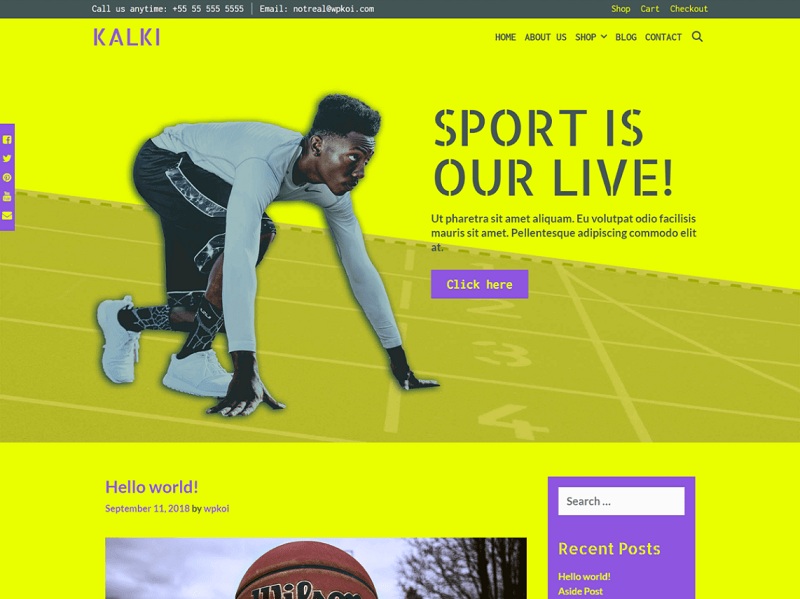 Kalki is a WPKoi theme under a GPL license. It has a dynamic, yellow style and versatile design. The theme is responsive so it is suitable for almost every device. This theme is multipurpose, so if You like the design, You can use it to show Your art, business, an event, represent Your portfolio, begin a blog, start a website and sell Your products, etc. The demos use Elementor, WooCommerce, and Contact Form 7 plugins. Kalki is an easy-to-use theme with a lot of customizable functions, so You can build Your business without coding knowledge.
---
3. Sports Blog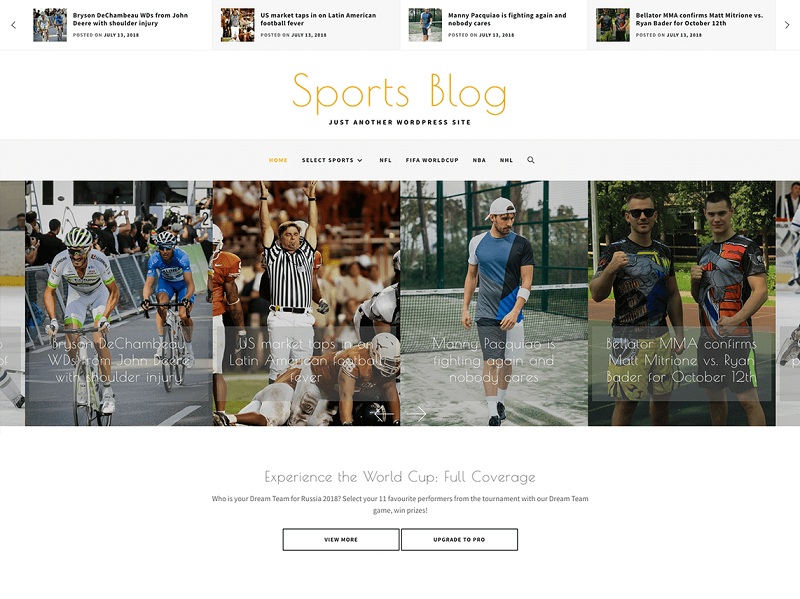 Sports Blog is a clean and decent modern WordPress Blog theme, specially designed to help you to create an awesome blog site very easily, featuring a large number of different designs and features. This theme is user-friendly for almost any business and it is extremely easily customizable. Every section and element is designed with simplicity and details in mind, and well-tailored to match your taste. Besides this, Sports Blog is also fully responsive, which means it fits with any kind of device in different sizes.
---
4. NewsToday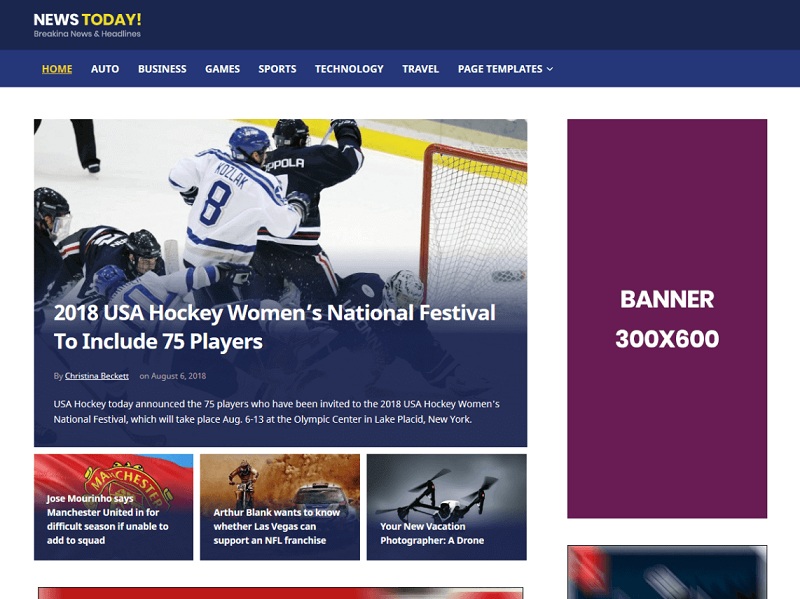 NewsToday is an awesome free magazine-style WordPress theme for news web, sports web, and blogs. This theme comes with many features you can use to design your website easily. Some of the great features are, A special Featured Posts area on the homepage that lets you highlight 4 of your main posts (from a category or marked by a tag), A sidebar that can be displayed on the left or right side, Special widgetized areas for advertising: in the header, sidebar and under the featured posts.
---
5. Seos Football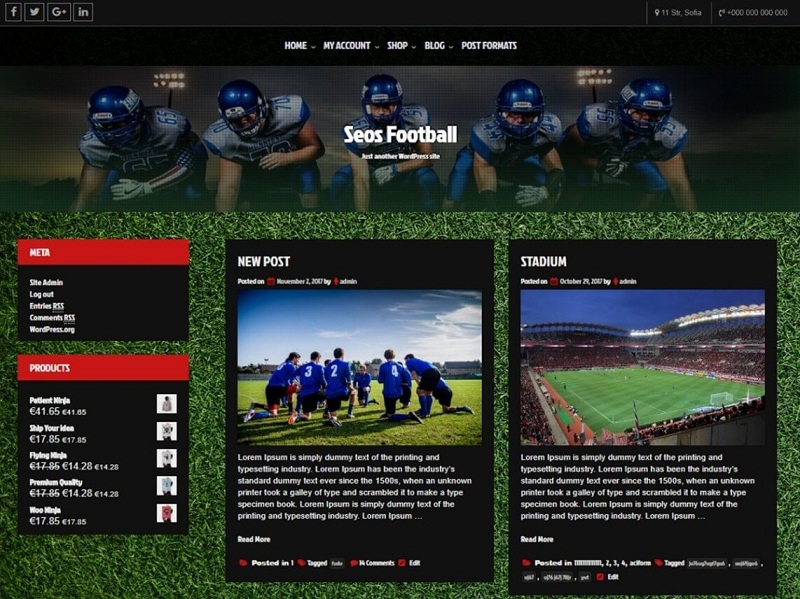 Seos Football is clear, decent, and easily customizable WordPress template. It is a modern multi-purpose HTML5 theme with a responsive 2-column layout. This theme is excellent for football sport, any sports, fitness, photography, blog, newspaper, photos, publishing news, represent portfolios, or another type of website.
---
6. Kodiak Football Sport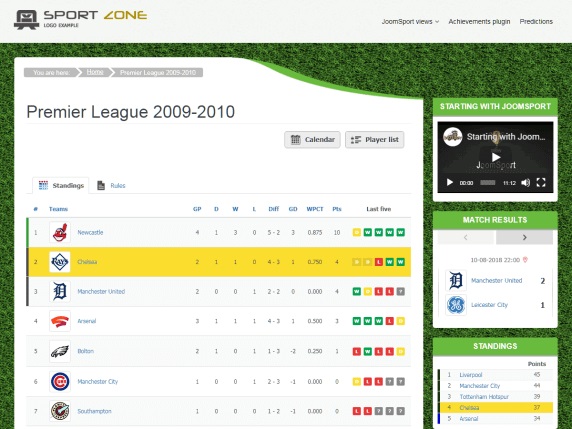 Kodiak Football Sport is one of the best free Football Sport WordPress themes with a green grass background design. This theme is excellent for Football, sports, tennis, golf, lawn balls, and any other sports website. Moreover, it is fully responsive, easy to use, SEO friendly, and much more.
---
7. Yogic Lite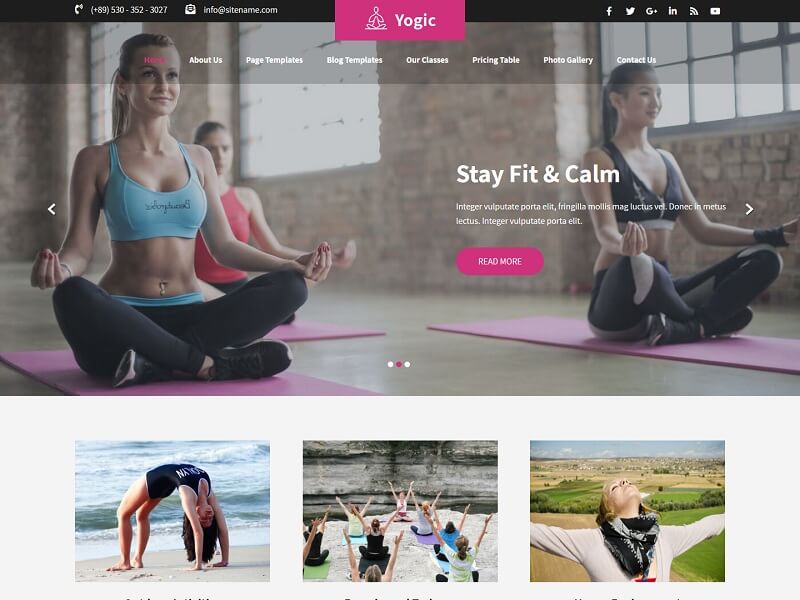 Yogic Lite is a free WordPress theme specially designed to create professional and decent websites for yoga, meditation, pilates, health center, personal training, and wellness-related websites. This is a multipurpose theme and can also be used for charity purposes, NGOs, churches, gyms, sports clubs, beauty, and spa websites.
---
8. Endanger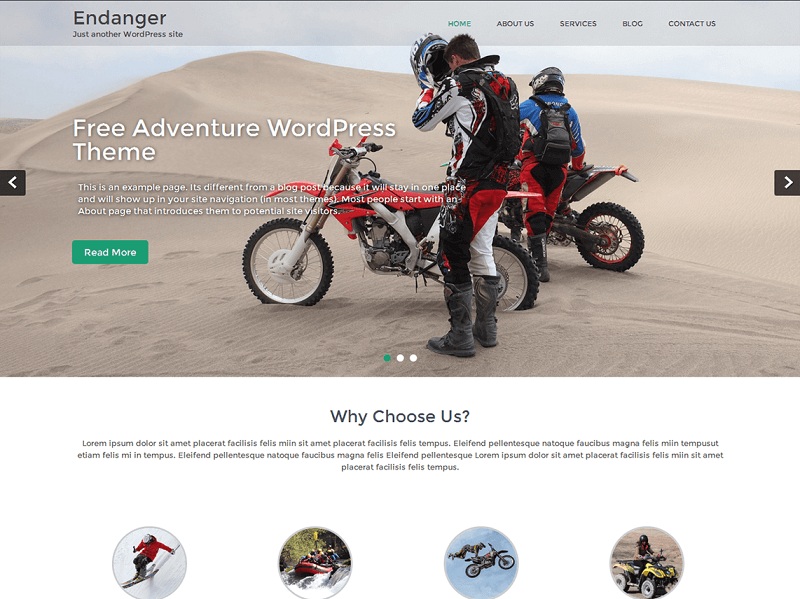 Endanger is a free WordPress theme that is specially designed for adventure tour agencies and operators. This theme is also used for hotels and resorts, cruise operators, hotel and travel directories, holiday and vacation, adventure sport, corporate, professional, personal, yoga, gym, health club, news, and also other travel businesses. Moreover, this theme allows you to create a professional and decent adventure tour website and it has user-friendly customizer options and is compatible with the WooCommerce plugin.
---
9. Infinite Photography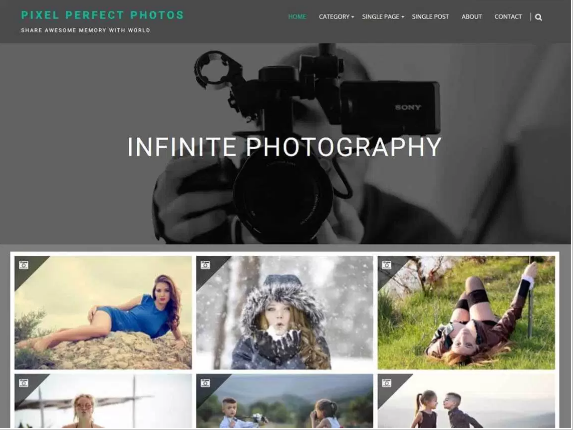 Infinite Photography is another simple and clean theme with high-quality stylish styles and it is easy to customize with Customization Options. Furthermore, this theme is specially designed for picture blogging, and snapshot blogging, and is well fitted to travel, food, lifestyle form, physical games, and many others. Besides this, Infinite Photography is a fully responsive theme that is highly compatible with all types of devices. Moreover, create your website using the Infinite Photography theme which will give you an awesome experience on image blogging or on other normal websites too.
---
10. Rookie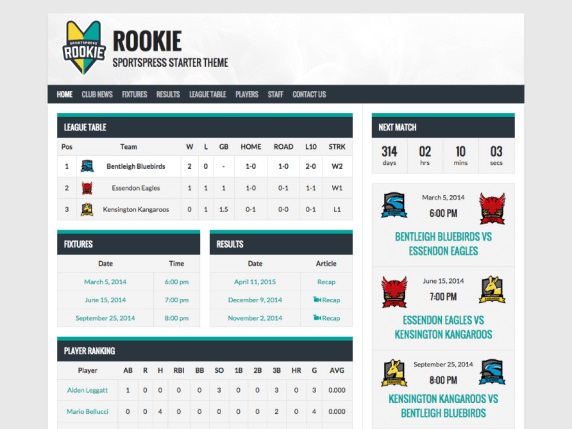 If you want a free sports WordPress theme that works perfectly, look no further! Rookie is a fully responsive and 100% SportsPress-compatible free sports WordPress theme for sports lovers. Besides this, it has totally free and regularly updated. Moreover, you can easily build a professional and decent sports website with a rookie.
---
11. FitClub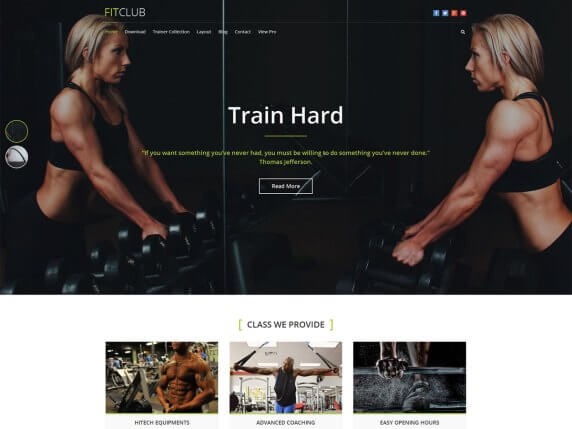 FitClub WordPress theme comes with Amazing Performance and WooCommerce Compatible. Also, this theme especially focuses on creating sports, physical games, or any kind of sports-based business. Besides this, including features like a One Click Demo Import, WooCommerce Compatible, Page Builder Integration, Professionally Well Coded, Translation & RTL Ready, and much more.
---
12. Pranayama Yoga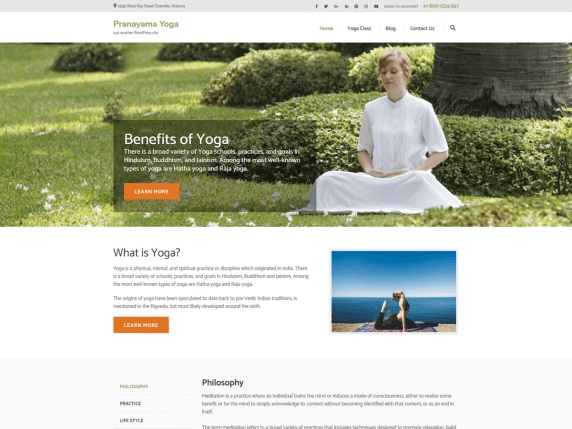 Pranayama Yoga has a beautiful design and it is a free sports WordPress theme for yoga, fitness, and also sports-related websites. Furthermore, this theme comes with social media integration, which displays your social media pages on your WordPress website. Moreover, it is fully responsive, easy to use, Translation Ready, Speed Optimized, Search Engine Optimized, and many more.
---
13. Yoga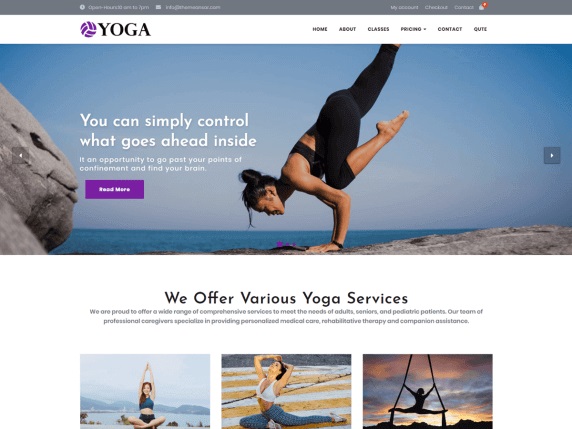 Yoga is a free WordPress theme for Yoga, Health, Sports therapy Clinics, wellness clubs, physiotherapists, and also blog websites. Moreover, it is a very nice and clean-looking WordPress theme. Besides this, the theme has some great features like it is Easy to Customise, Fully Responsive, Multiple Concepts, Multiple Headers, Color Schemes, and much more.
---
If you are looking for Free Sports HTML Website Templates then check out our latest post on Best Free Sports HTML Website Templates.