5 Best Free WordPress iframe Plugins In 2023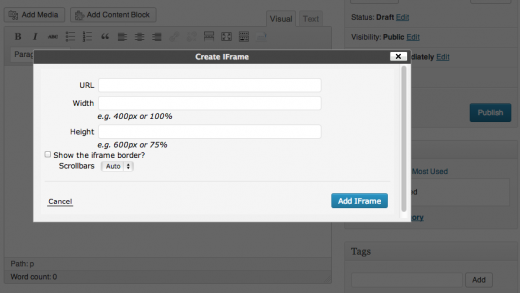 Hello, guys if you are looking for the best WordPress iframe plugin to show an external site and content on your website without needing to leave your site, this article has a list of the 5 Free WordPress iframe Plugins. All these plugins help you to insert any content and webpage to any page or article of your site.
The following list of best free WordPress iFrame plugins presents a sort of choice to display and add these scripts to your internet site.
Also, check out the best free contact form plugins to add a contact form on your WordPress website.
So without wasting more time let's start with our list:
1. Advanced iFrame
2. iframe
3. Auto iFrame
4. Iframely
5. iframe popup
1. Advanced iFrame

Starting with the most powerful WordPress iFrame plugin that gives a simple shortcode [advanced_iframe] to insert any content and webpage to any page or article. If you love iframes with more space it gives you a feature to hide areas of the layout so that you can give the iframe more space. More features are; show specific areas of the iframe, Modify CSS styles to change the layouts, Hide the content until it is fully loaded and much more.
---
2. iframe

One more WordPress iframe plugin that helps you to embed content from Vimeo, YouTube, GoogleMaps, SlideShare, SoundCloud, Twitter, and so on with a simple shortcode. With this plugin, you can also embed content from different resources through direct links.
---
3. Auto iFrame

The Auto iFrame WordPress plugin provides easy and quick shortcodes to make iframe's that resize to the content of the remote site. This is a powerful, responsive, and flexible WordPress iFrame Plugin. It has all the features and customization options you need to make some attractive iframes.
---
4. Iframely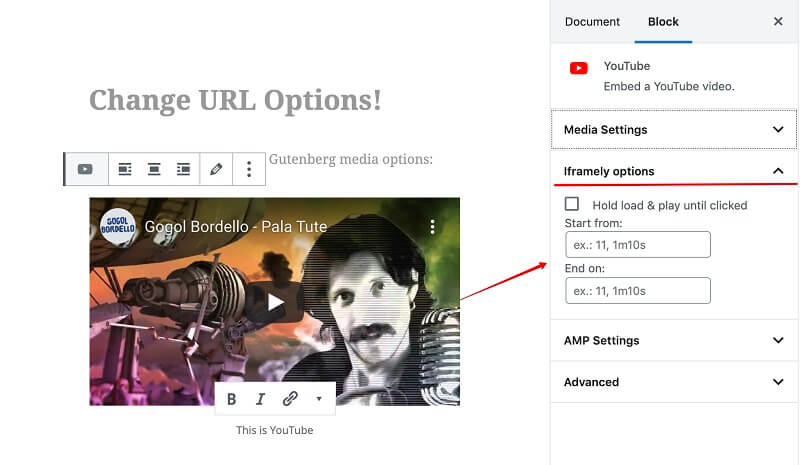 Another powerful and fully featured WordPress iframe plugin that allows you to insert, embed, and add more than 2000 providers and cards as URL previews for the rest of your website. The best feature of this plugin is that it detects the URL in your post and replaces it with responsive embed codes. With this plugin, you can embed content from multiple platforms such as Instagram, YouTube, Facebook, Vimeo, Reddit, Spotify, and much more.
---
5. iframe popup

Best Free WordPress Iframe Plugin Iframe popup is primarily developed to display any webpage within the popup window by using a web URL. Iframe popup plugin uses JQuery fancy box extension to display popup in iframe window. This plugin is the best and easiest way to show a popup window simply in your weblog. In this plugin, you can also customize the fancy box popup attributes within the plugin admin page.
---
So that's it from my side, I hope you liked the article, and also tell me which plugin you like the most in the comment section below.
Also, don't forget to share this blog with your friends and followers.