10 Best Free WordPress Cache Plugins In 2023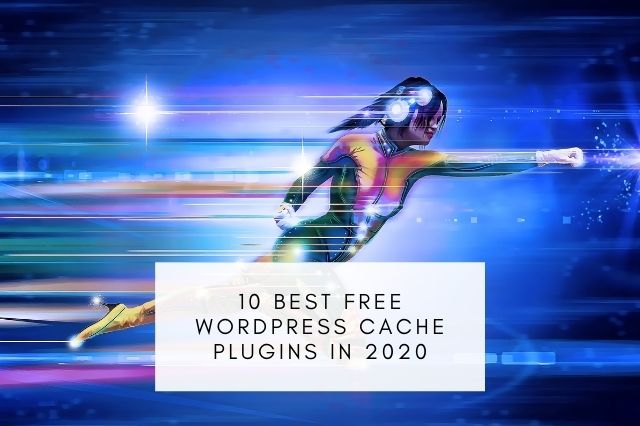 WordPress is a great CMS, but once you dress it up with a fancy theme and some plugins, it has the tendency to act like a diesel engine. You will get there, but don't expect to go red-light racing with it. So, unless you really like the default theme that WordPress comes with, and don't use any plugins, you will probably want to spice it up a bit. For improving the speed and load time of your website you need a caching plugin for your website. So in this article, I will share a list of the 10 Best Free WordPress Cache Plugins in 2023 for your WordPress site.
You are obviously free to try any of these caching plugins yourselves, but today I will shine a light on what makes these plugins different.
Also If you are looking for some Timeline Plugins to highlight the history of your company and brand? you can check out our list of Best Free WordPress Timeline Plugins.
So let's start: 
1. WP Super Cache
2. W3 Total Cache
3. WP Fastest Cache
4. LiteSpeed Cache
5. WP-Optimize
6. Breeze
7. Hummingbird
8. Cache Enabler
9. Redis
10. Clear all cache
1. WP Super Cache

The most popular plugin WP Super Cache is an open-source WordPress cache plugin used for decreasing the loading time of your website and improves the user experience. It has millions of downloads and a user rating of 4.3 out of 5 stars.
WP Super Cache creates static HTML files and shows that file instead of heavier and expensive PHP scripts. This cache plugin has three different modes of caching:
Expert.
Simple.
WP-Cache caching.
---
2. W3 Total Cache
Another famous WordPress cache plugin W3 Total Cache improves the user experience and SEO of your blog/website by decreasing the load time of your website. It improves your website's performance. With more than one million active installs make it one of the most popular WordPress cache plugins available on the WordPress market. It is the best solution for optimizing the performance of your WordPress site.
---
3. WP Fastest Cache

One more caching plugin for WordPress similar to many other WordPress cache plugins, W3 Fastest cache is the fastest solution to increase the user experience and speed of your WordPress website. It is one of the easiest and fastest Free WordPress cache plugins available in the market with millions of downloads and 4.0 out of 5 stars in the WordPress Plugin Directory.
---
4. LiteSpeed Cache

Live speed cache is a great option for accelerating the speed of your website,  If you are looking for a plugin that supports multisite then this plugin is perfect for you also it supports the most popular plugins, including bbPress, WooCommerce, Yoast SEO, and much more. This plugin improves the load time of your website by Minify CSS, JavaScript, inline CSS/JS, and HTML scripts.
---
5. WP-Optimize

One more cache plugin in the list Wp optimize is a WordPress caching plugin that cleans your database, minifies your image size, and caches your WordPress website. It uses the world's fastest caching engine to improve your website's loading time. It also allows you to minify the CSS and JavaScript for your website. With near to millions of downloads this plugin made a good reputation in the market.
---
6. Breeze

Breeze is a super cool, decent, fast, and user-friendly WordPress Caching Plugin. You can easily use it to improve and optimizes your website speed and performance. It has many features such as database cleanup, level cache system, minification, simplified CDN integration options, and much more.
---
7. Hummingbird

Hummingbird is one of the best WordPress speed performance optimization plugins for your website. This ultimate plugin helps you to improve your Google PageSpeed Insights score with fine-tuned controls over file compression, and also helps you in minifying the CSS and Javascript styles and scripts, and much more. In addition, it provides some features such as a Performance report, advanced minification, Browser caching, Gzip Compression, and much more.
---
8. Cache Enabler

Cache Enabler is a simple and lightweight free WordPress caching plugin. It has the ability to create 2 cached files. Also, it has some powerful features and customization options such as a Fast disk cache engine, Automated cache expiry, Custom Post Type support, WordPress multisite support, Advanced configuration, and much more.
---
9. Redis

Redis Object Cache plugin is the best way to speed up your WordPress websites. You can easily install and use this plugin for your website. This plugin comes with awesome features such as Fully unit tested, Faster serialization, 100% WordPress API compliant, and fully Optimized for Yoast SEO, WooCommerce, and Jetpack.
---
10. Clear all cache

The Clear All Cache plugin is an open-source plugin, which is completely free to use. This plugin is an advanced WordPress caching plugin with optional features, you can easily install and activate this Clear All Cache plugin. Besides, It is designed to completely clear the cache directly from the admin menu for improving the speed of your website.
---
So, that's all from my side, I hope you liked the list of 10 Best Free WordPress Cache Plugins. If you like this article then please share it with your friends and followers, Now it's your time to tell me which plugin you like the most in the comments section down below. Also If you have any questions related to this blog you can also ask me in the comments section down below.