15 Best Free WordPress Countdown Plugins In 2021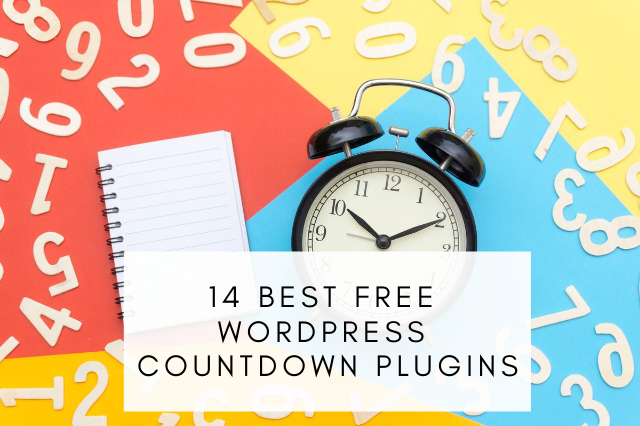 These Best free WordPress countdown plugins are perfect for exhibiting the countdown for your internet site sidebar & even on a page/submit utilizing a shortcode. With these countdown WordPress plugins, that you may conveniently create a feeling of worry, nervousness, and maybe desperation simply in view that your readers see that the cost will upward thrust in a distinctive period. Now it's easy as getting qualified computer science homework online.
You can without difficulty display deals, announcements, presents with a countdown timer. These WordPress countdown plugins may also be suitable to exhibit promotional offers to the person with a countdown timer. You should use these countdown clock plugins to present a notification about your upcoming deals, discount, presents, rate rise, website renovation, and so on…
1. HurryTimer

HurryTimer allows you to boost your conversions and sales with the "Fear Of Missing Out" marketing strategy, by using a powerful and easy-to-use urgency countdown timer.
---
2. Qi Addons

Qi Addons is a set of 60 new widgets for Elementor, including a fully customizable countdown clock and calendar. Remarkably user-friendly; style it as you like it within minutes.
---
3. Checkout Countdown for WooCommerce

Checkout Countdown for WooCommerce improves cart conversion. The countdown timer starts when your customers add a product to the cart. Lower your abandoned cart rate by letting your customers know exactly how long their order can be reserved.
---
4. Finale Lite

Finale Lite is the ONLY WooCommerce plugin that allows you to create urgency and scarcity-inducing promotional campaigns.
---
5. Countdown Timer for Elementor

Countdown Timer is an elementor add-on to showcase timer in a simple and flexible way. This plugin adds new elements/widgets to Elementor Page Builder. Its help to create a Countdown Popup.
---
6. Sales Countdown Timer

Sales Countdown Timer helps display a countdown timer for scheduled sale products and a progress bar to make your customers feel the urgency and scarcity.
---
7. Wow Countdowns

WordPress countdown plugin 'Wow Countdowns' helps to create limited-time and limited-amount countdowns. Increase conversion by limiting your offer with an amount or time-based countdown.
---
8. Ims Countdown

IMS Countdown timer allows you to display a countdown on your post or page. It helps you to stay user on your site.
---
9. Countdown Timer

Countdown Timer allows you to set up one or more dates to count down to or away from.
---
10. Halloween Countdown

"Halloween Countdown" is open-source software. The following people have contributed to this plugin.
---
11. jQuery T(-) Countdown Widge – Free WordPress Countdown Plugins

jQuery T(-) Countdown Widget will display a highly customizable HTML5 countdown timer as a sidebar widget or in a post or page using a shortcode. Perfect for informing one's website visitors of an upcoming event, such as a pending space voyage.
---
12. Widget Countdown

This is the best way to create beautiful Timers for your users. You can use our plugin in your posts/pages and widgets. It's very easy to use and there isn't any need for coding knowledge.
---
13. YITH Topbar Countdown

If you must launch a present or promotions to your website, the YITH Topbar Countdown plugin is the proper tool for you. With it that you could add a lovely banner in the prime of the screen with an easy countdown of the date of the offer, you are launching. You can also customize the banner and edit the historical past of the typography of the text.
---
14. CBX Flexible Countdown

If the pro addon plugin is active the shortcode will help two extra params(see beneath) as well as our direct perform name will help the same sort param or argument additional. If the extra params plugin and identity are used then it is going to override the supplied date, hour, minute via shortcode or widget, and will exhibit from the relevant plugin as chosen.
---
15. Evergreen Countdown Timer

Create limitless regular and evergreen countdown timers for your touchdown page and funnels. We constructed the EverGreen Countdown plugin when you consider that worn out of countless susceptible solutions available in the market, providing a riskless tool that provides the definitive answer for this sort of necessity.
---
Also, See 17 Best Free WordPress Tabs Plugins.