Top CSS Image Hover Animation Effects 2020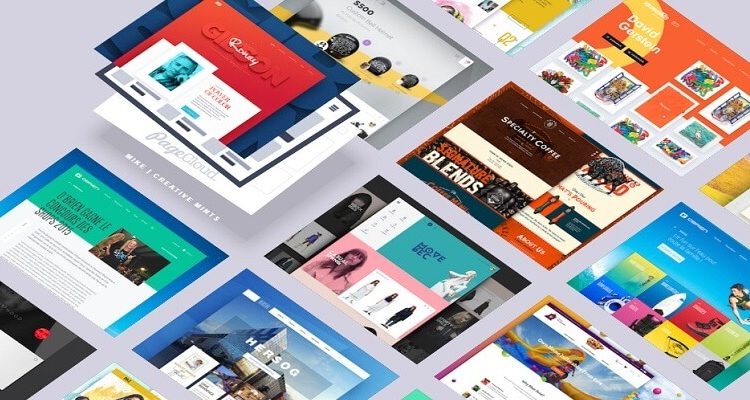 Top CSS Image Hover Animation Effects
Here's a collection of Top CSS Image Hover Animation Effects 2020, which provides energy to your website. You can use this CSS Image Hover Animation Effect to show off your website better. These are the perfect CSS image hover animation effects for your visitors.
3D Thumbnail Hover Effects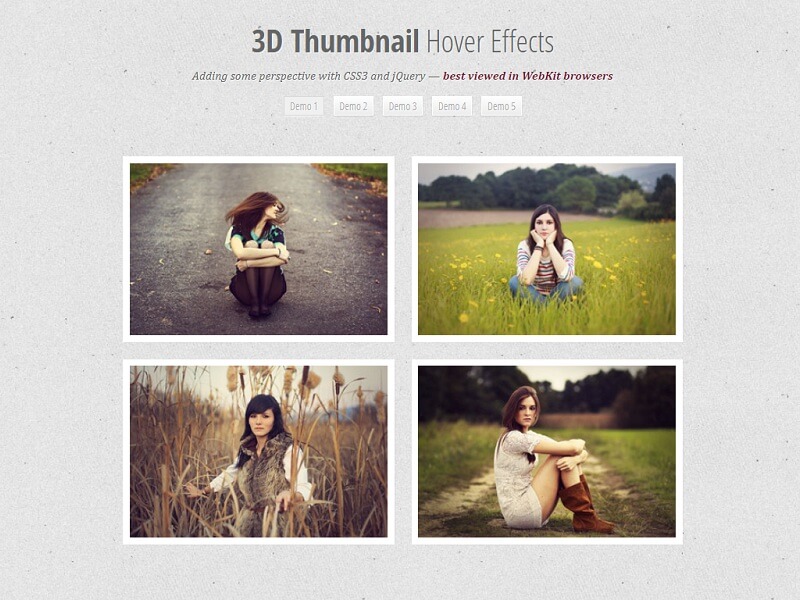 Image Fold On Hover
Made by Angelo González
---
Image Reveal Effect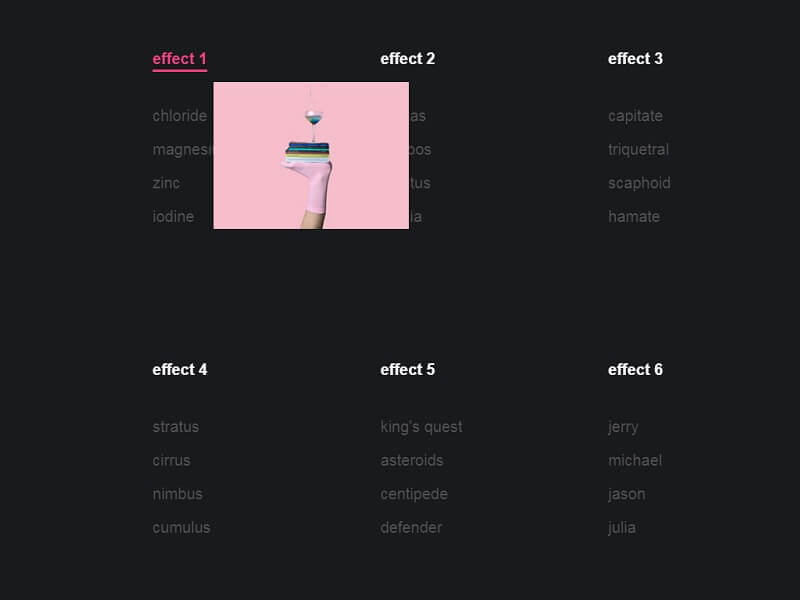 Image Reveal Hover Effects
This reveals a thumbnail image with a special effect when hovering a link.
---
Album Expand View On Hover image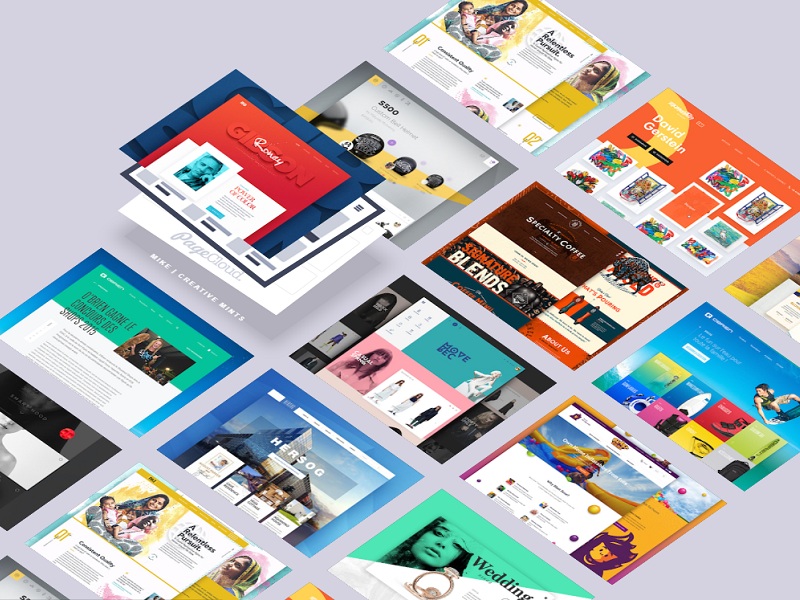 Isometric and 3D Grids
Made By David DeSandro
---
Differnt Album View On Hover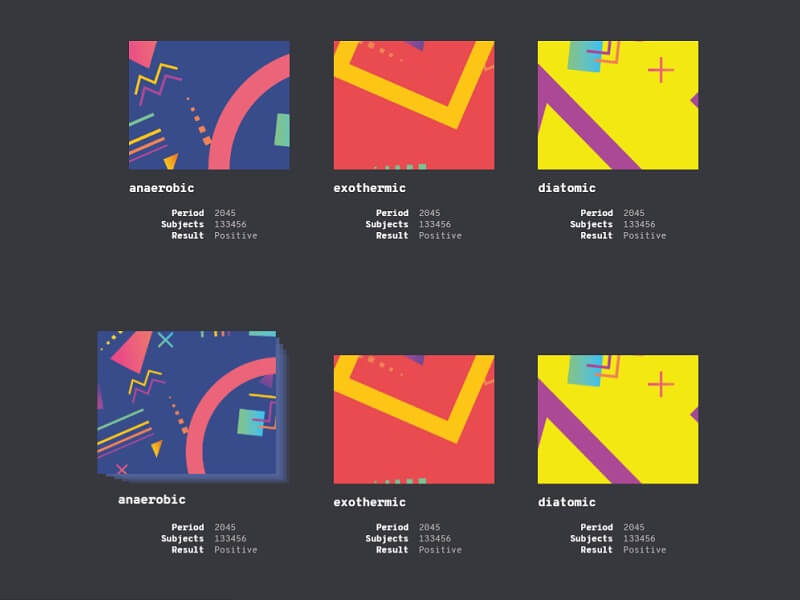 Stack Motion Hover Effects
Made By Merci-Michel
---