7 Best Free WordPress Related Posts Plugins In 2021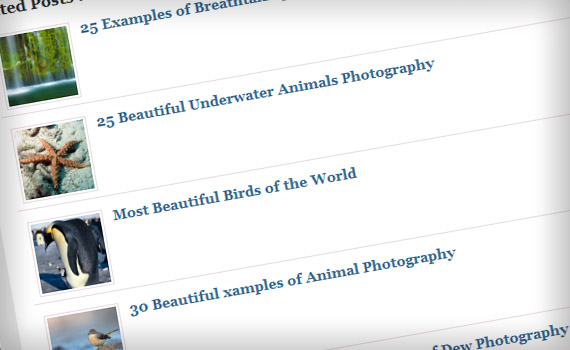 Hey everyone are you looking for some good WordPress plugin to add related posts to engage your readers for your website so they can continue reading articles on your website? If your answer is yes then for you in this article I have listed 7 Best Free WordPress Related Posts Plugins In 2021 which you can use for your WordPress websites to display related posts.
To improve the user experience of your website and to increase the page views you just need to show your different articles at the end of your every post. In the case, if your readers are already attracted to your writing, when they just finish your article, they will see some more related topics from you and they're going to definitely click on any of these related posts. This straightforward solution can dramatically increase the user experience and expand your website's page views.
There are plenty of plugins available on WordPress to display related posts for your website. However, looking at the great ones could take a decent amount of your priceless time. This article is a collection of the best free WordPress Related Posts Plugins for WordPress users.
Also, guys for making your website more attractive and beautiful you can also use the best free WordPress accordion plugins.
So let's start with our list:
1. Yet Another Related Posts Plugin

The most amazing WordPress related post plugin available on WordPress to showcase the pages, posts, and custom post types related to the current page and post. The benefit related post plugin is that it will help you to introduce your website visitors to other relevant content available on your website.  It will increase the page views and also decrease the bounce rate of your site.  This plugin gives you full access to how you want to display your related posts.  The best part is that it supports WordPress multisite.
---
2. Contextual Related Posts

Contextual Related Posts is a feature-rich and flexible WordPress plugin to showcase a list of related posts on your website and in your website's feed. This plugin displays related posts based on the title and content of your current posts and page. This plugin support shortcodes, thumbnails, widgets, custom post types, and CSS styles so that you can make multiple related posts easily. After the installation of the plugin, it will automatically show the related post on your website and feed.  If you love the widgets section then you can also add related posts to the widgetized area of your theme.
---
3. Inline Related Posts

Inline Related Posts plugin is a unique plugin and it shows related post links inside your content which is a different feature from all other related post plugins. The plugin is a feature-rich and easy to use plugin and allows you to display inline related post links within your content. It helps you in increasing your page views and also helps you to improve the user experience.
---
4. Related Posts Thumbnails

Related Posts Thumbnails is one more plugin to add related posts and thumbnails after your WordPress post. What I like the most about this plugin is that it allows you to customize thumbnail sizes. It has 40,000+ active installations which define its popularity in the market. With this plugin, You can specify the number of related posts to display, and also you can specify where to display related posts.
---
5. Related Posts by Taxonomy

One more best yet another plugin that uses shortcodes or a widget to display related posts in the sidebar or after a post's content. It shows related posts based on the content of the current open page or post. It shows related posts as post thumbnails, links, or full posts. The best part is that it doesn't slow down your website. Once you installed the plugin it automatically displays related posts after the post content.
---
6. Similar Posts

Similar Posts plugin allows you to show a list of related posts to your readers that are similar to the current posts. The list of the related posts will be customized in many ways according to your needs. The most amazing feature is that it offers more than 30 tags for display template customization on your site. It will improve the user experience and design of your site.
---
7. Custom Related Posts

Last but not the least, The Custom Related Posts plugin is a flexible, easy to customize, and user-friendly WordPress related plugin. With this plugin, you can manually add related posts in any of your posts, pages, or custom post types of your website. This plugin comes with some amazing features and customization options so that you can easily use it for your website.
---
Thank you for reading, I hope you liked the article and if you liked it then please share it on different platforms with your friends and followers.