30 Best Free Responsive HTML Website Templates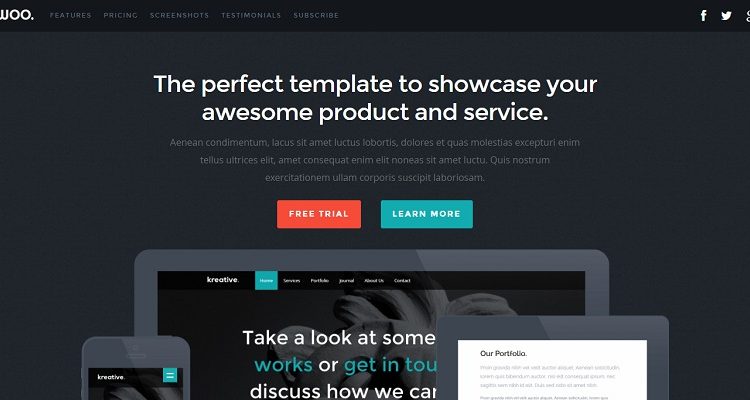 If you want to find the Best Free Responsive HTML Website Templates and you are having trouble searching, do not worry. In this post, we have brought you the Best Free Responsive HTML Website Templates. These Free Responsive HTML Website Templates with sliders are creative, modern design, easy to customize, compatible with all major browsers, and more. There is the right option for you to build a powerful website. So without wasting any more time, let's start our list;
Also See
Oleald – Free Responsive HTML Website Templates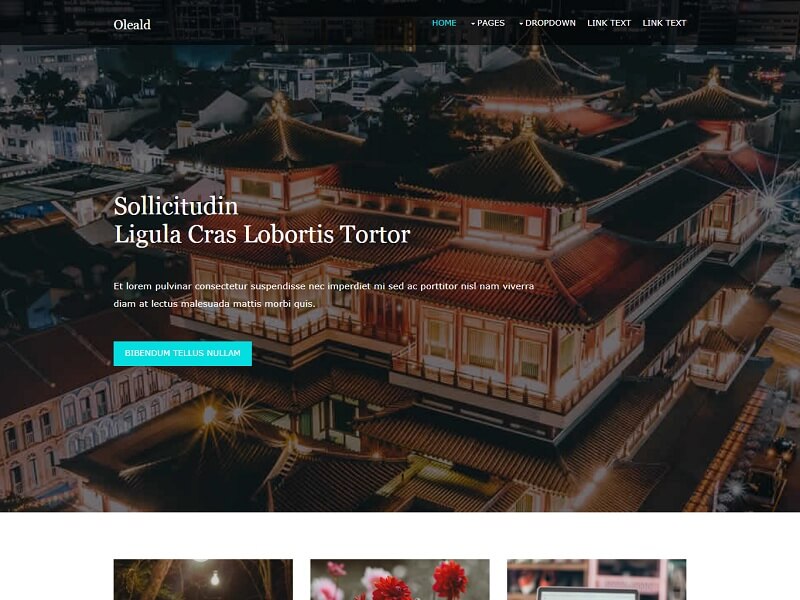 The Oleald Free Website Template is based on a Responsive layout with Mixed Columns and uses an HTML5 doctype. You can easily use this template for your website. It is a perfect choice for you.
---
Scribbler – Free Responsive HTML Website Templates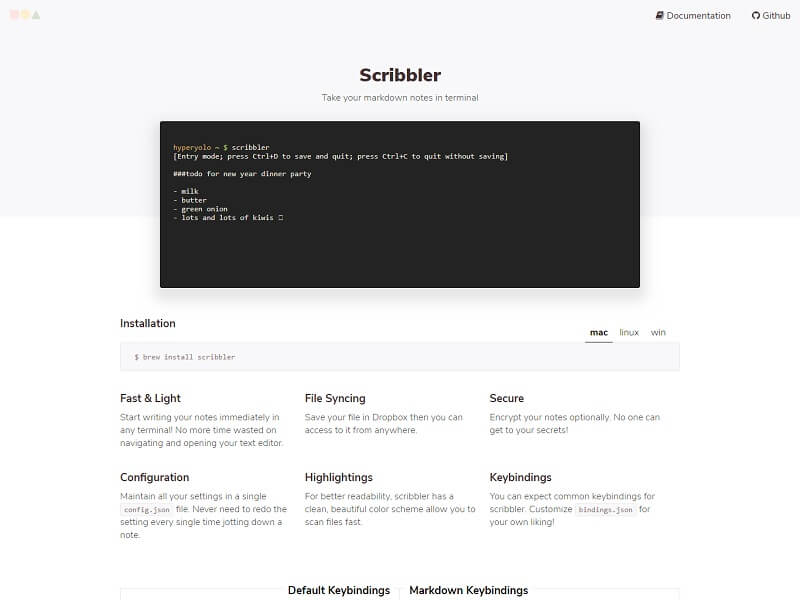 A responsive HTML template for coding projects with a clean, user-friendly design. Moreover, crafted with the latest web technologies, the template is suitable for landing pages and documentation.
---
Build-Up – Free Responsive HTML Website Templates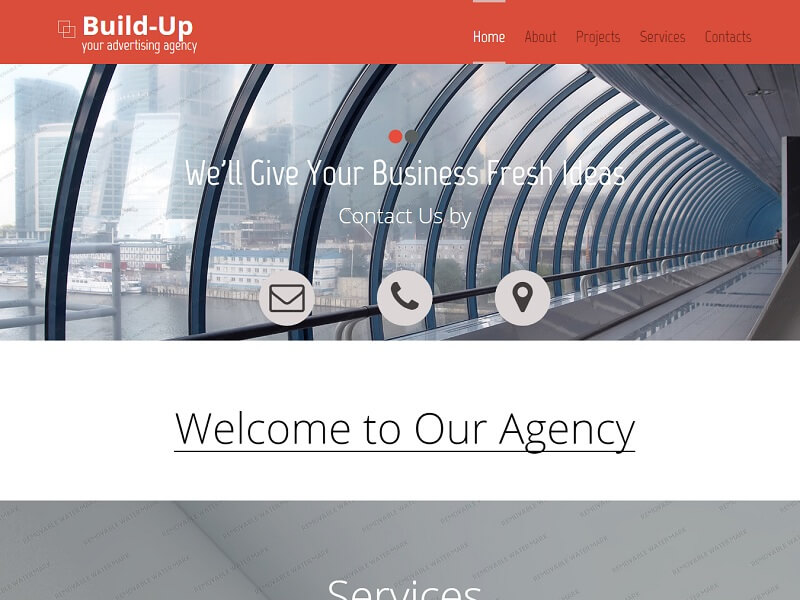 This professionally designed responsive template is marked with a corporate appearance that combines a modern visual frame with rich functionality. Also, it's perfectly tailored for starting or redesigning any type of business-related web presence.
---
Lawyers Bureau – Free Responsive HTML Website Templates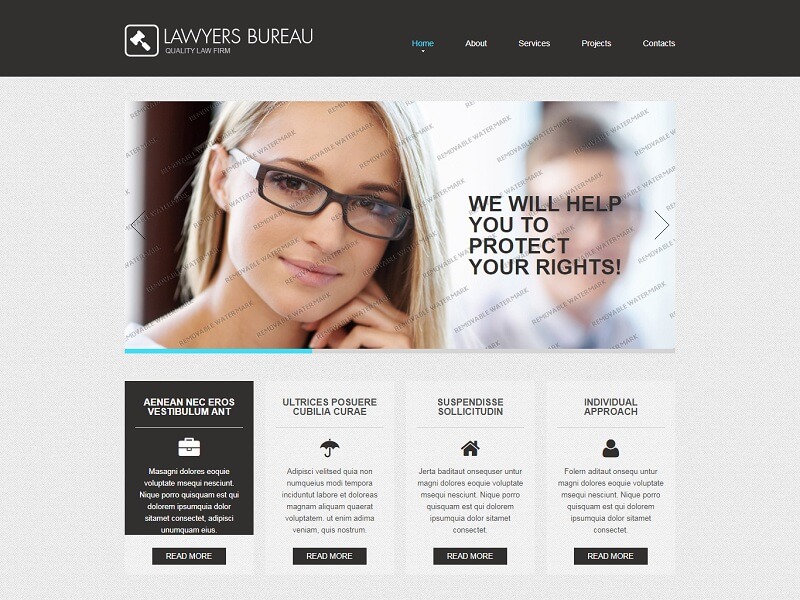 The template you see below is a result of TemplateMonster's team collaboration. Test template's responsive design at different screen resolutions to make sure that your content is safe from any distortions and will stay attractive to the user no matter what device they prefer to use to browse online.
---
Woo – Free Responsive HTML Website Templates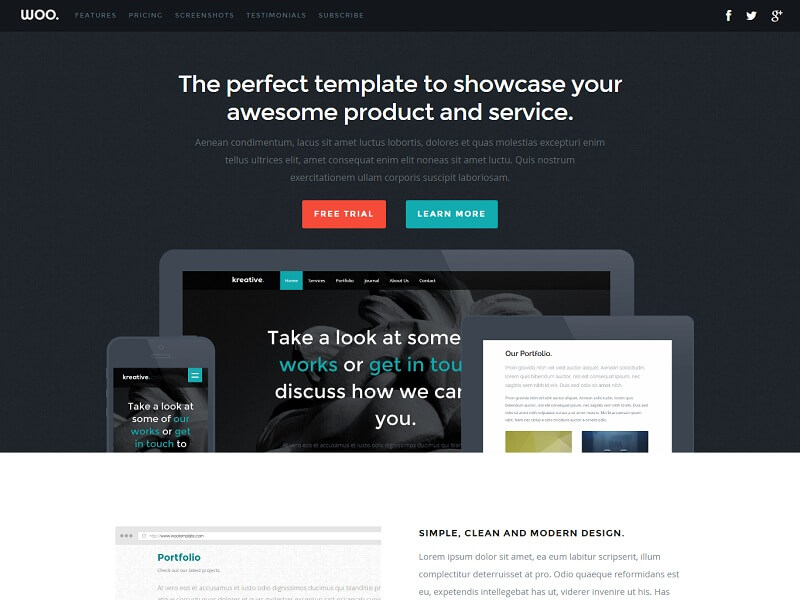 Woo is a clean, modern, landing page site template. It has a fully responsive design and was tested on all major browsers and mobile devices. Moreover, Woo is the perfect template to showcase your apps, services, or digital goods.
---
Hola – Free Responsive HTML Website Templates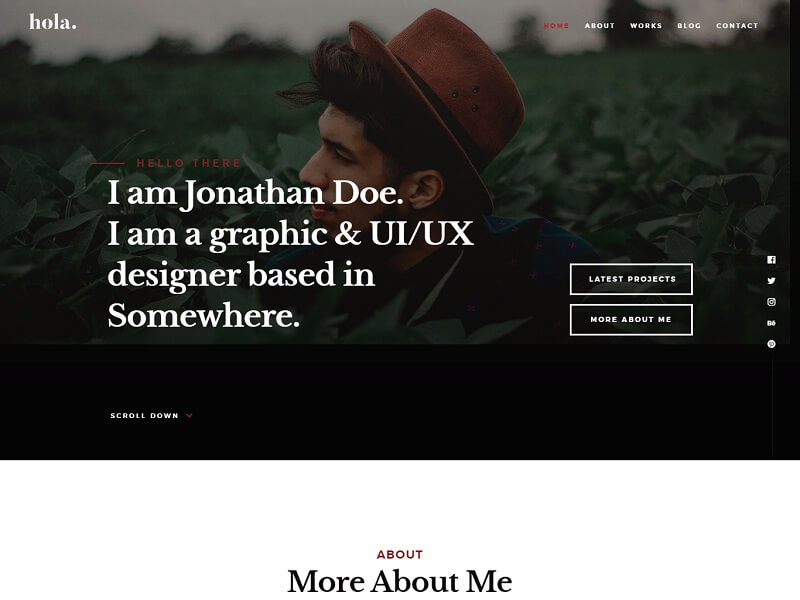 Hola is a modern and stylish vCard website template. It is fully responsive and retina/hi-dpi ready. Also, it will look great on any device from desktops to mobile phones.
---
Dazzle – Free Responsive HTML Website Templates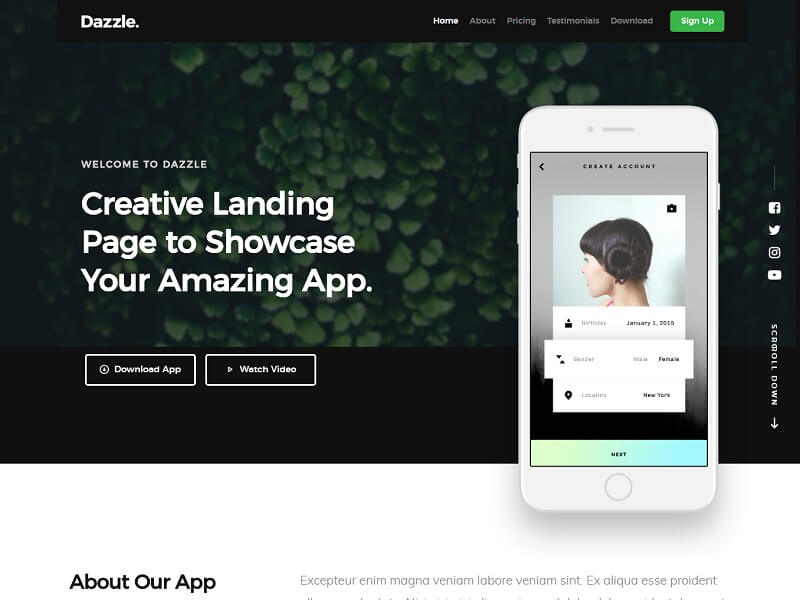 Dazzle is a modern and beautiful well crafted responsive template created for showcasing your software and mobile application. Moreover, built with clean and organized css3 and html5 code; this template is very easy to customize.
---
Infinity – Free Responsive HTML Website Templates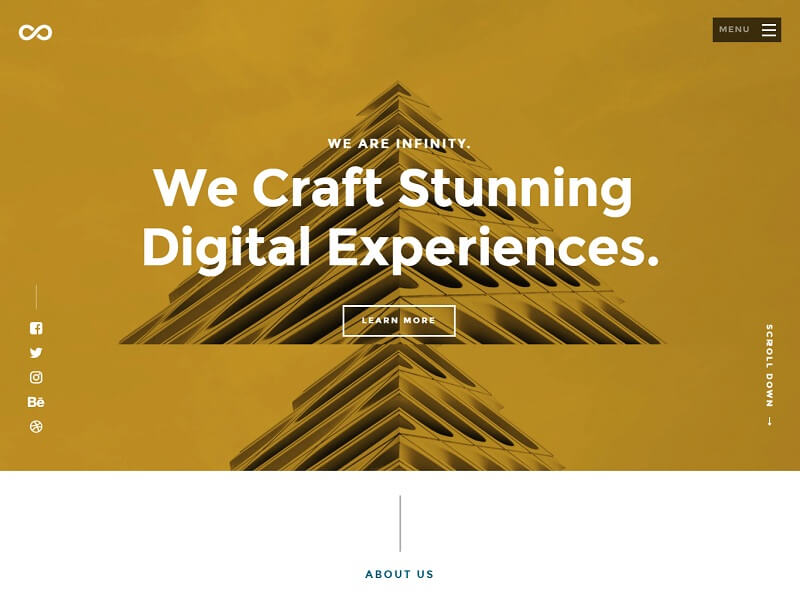 Infinity is a clean, modern, and well-crafted responsive template designed for creatives and agencies. In addition, this template suits the needs of creative agencies, freelancers, and even small business websites.
---
Elevate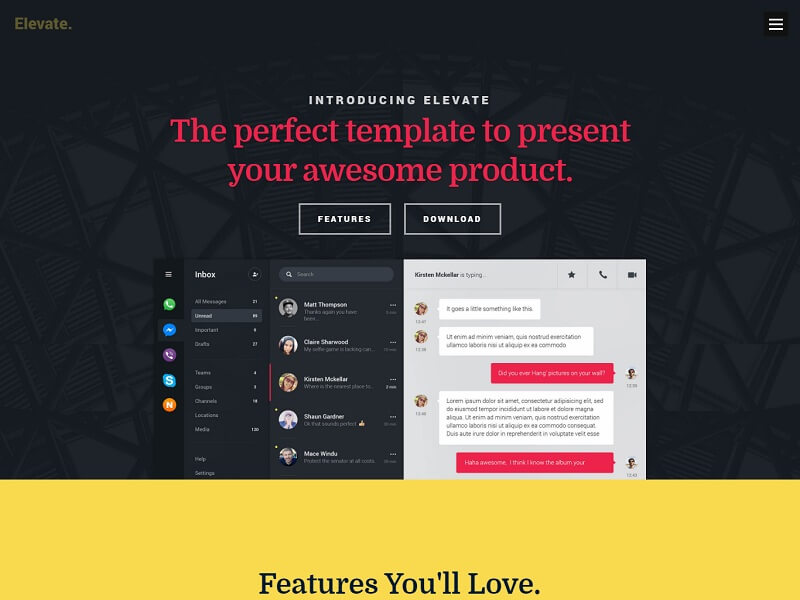 Elevate is a responsive landing page website template designed to promote and generate leads for your products or service. Moreover, it has a modern, clean, and professional design that makes it an ideal landing page for your product and service.
---
Business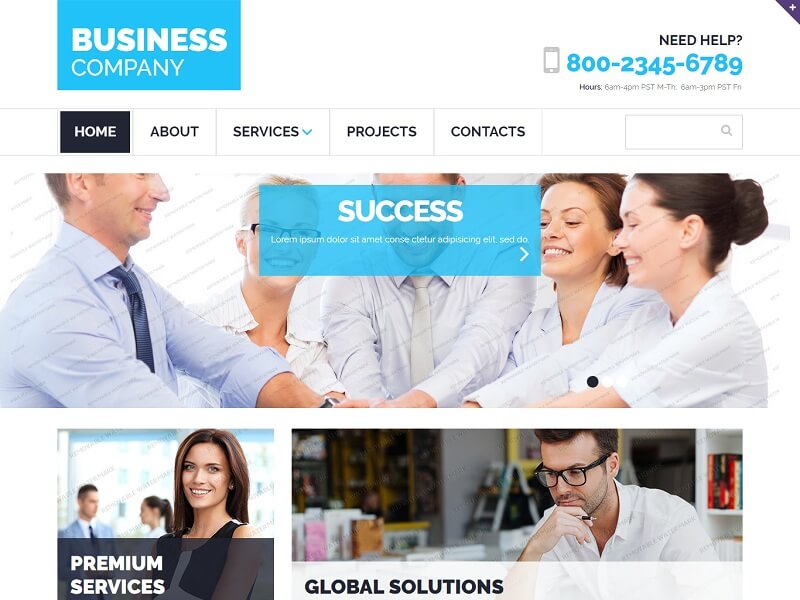 This free sample can bring your projects to focus by means of a full-width slider and elegant banners. A fully responsive design will make this product your absolute favorite among the other Website Templates.
---
Travel Tours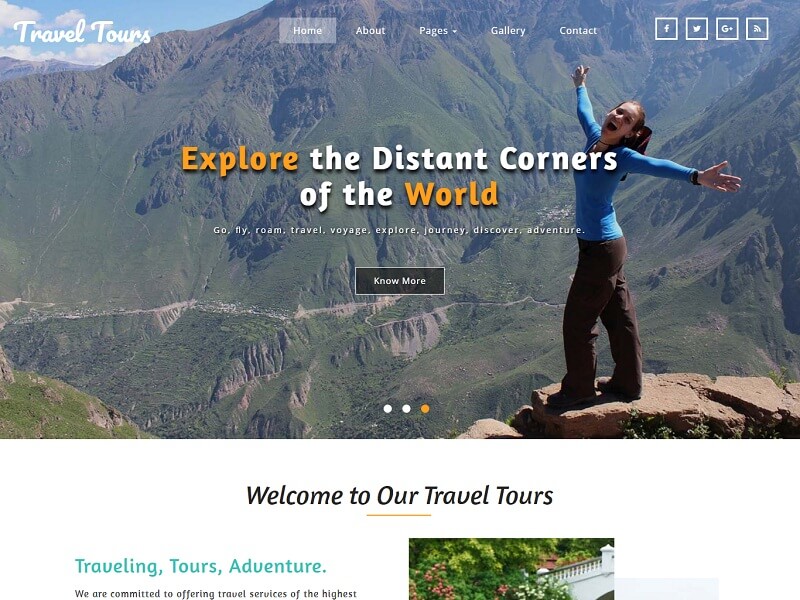 Travel Tours is a multipage travel agency template with a modern design; perfectly suitable for all your tour and travel agency websites in order to showcase your tourism and travel experiences around the world or expand your tourism business online; boost your profits and attract your visitors and clients.
---
Wooden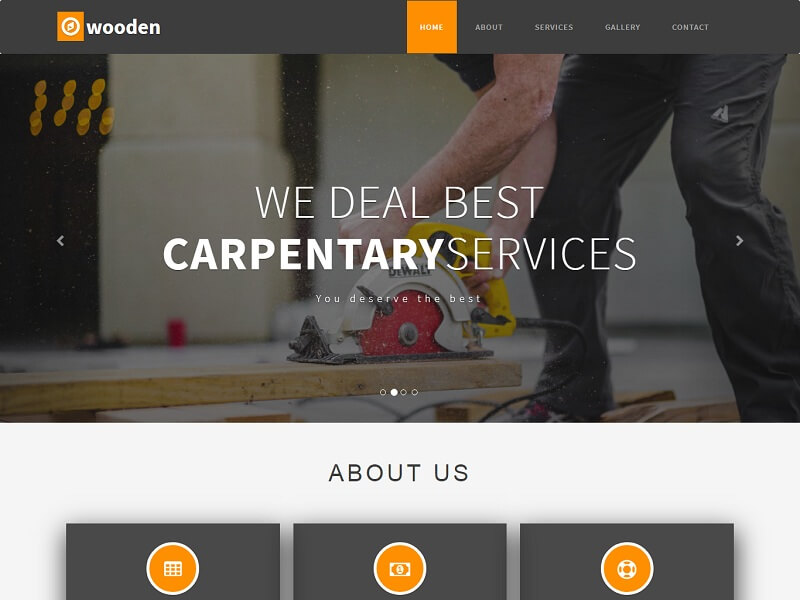 Wooden is a minimal design specially designed for all kinds of wood manufacturing businesses. It can also be used for engineering, architecture, land management, wood manufacturing business; and Also, interior woodwork websites in order to boost your profits and expand your business online around the world.
---
Tourist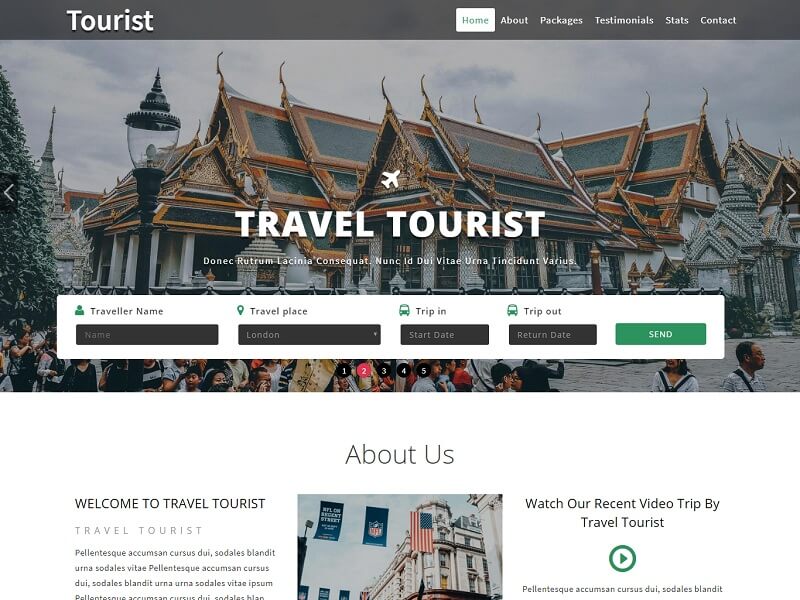 Tourist template has been designed specifically for travel agencies, tour management firms, tour booking companies, and other businesses that deal with arranging trips, tours, vacations, and various tourism activities online. This template has a distinctive design, it's fast, easy to use, and simple to manage.
---
Luscious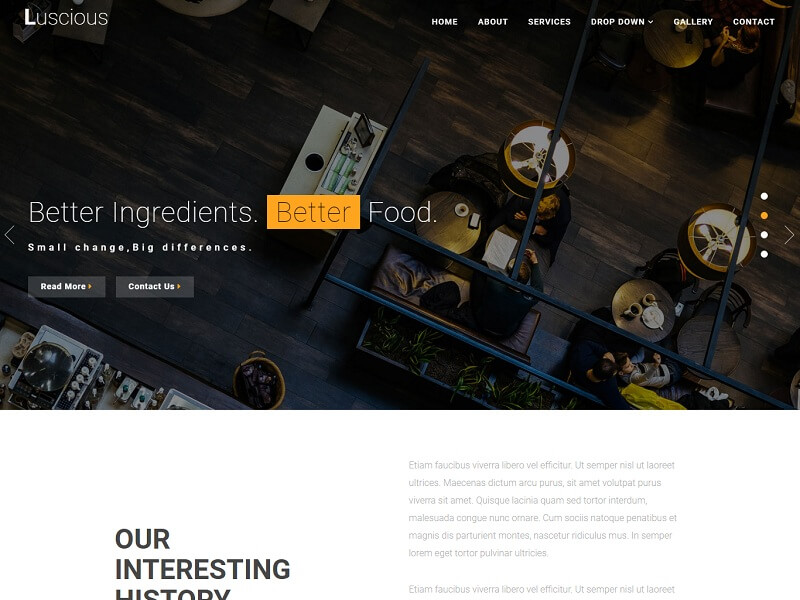 Luscious is a restaurant-themed multipurpose template with clean code, stunning design, and great functionality. Also, this is the perfect and most flexible Template solution for any restaurant-related website.
---
Intro Design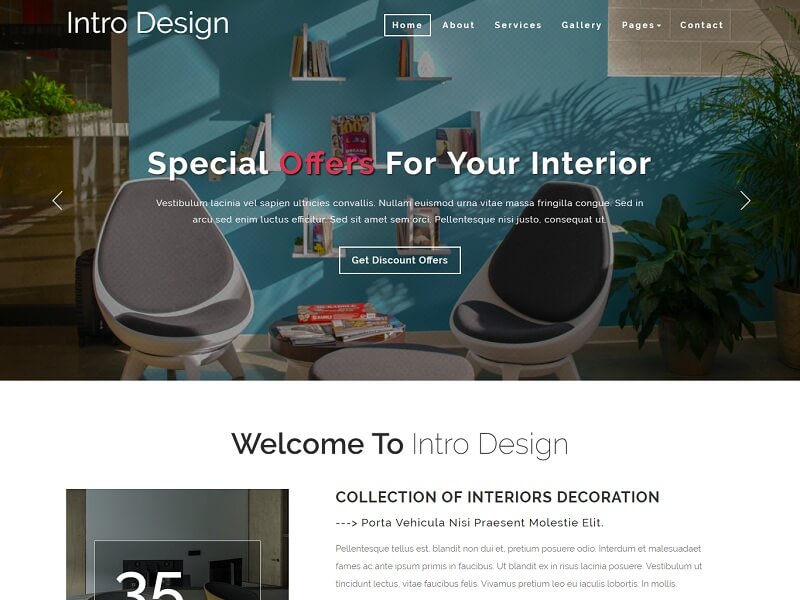 Interior Design is a clean, Modern interactive multipage template. It is best suited for Interior Design, architecture companies, furniture, renovation, and remodeling interior services. Moreover, this is a business template that is helpful for online presence for Corporate Businesses and Interior Design companies.
---
Conceit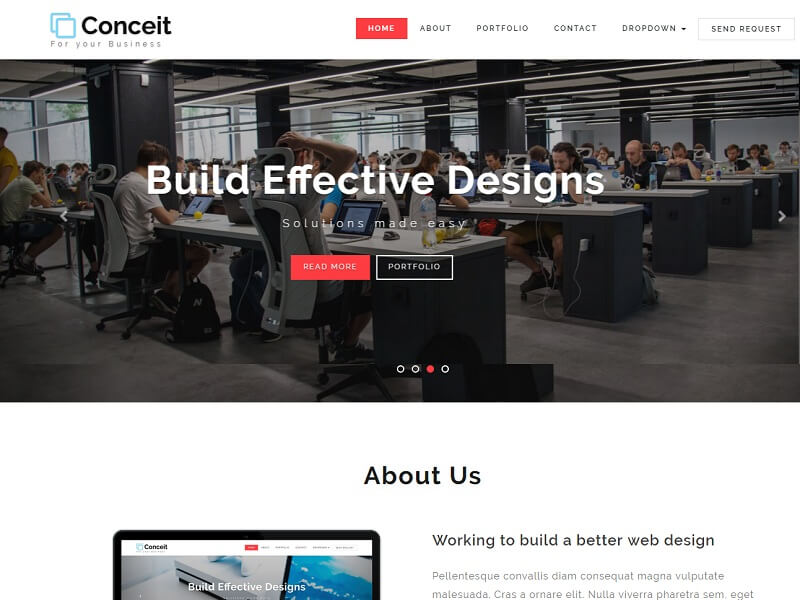 A conceit is a modern theme multipage multipurpose template for business and corporate-related websites. It is a great high-performance corporate theme with a modern creative design to delight a multitude of creative users in building their websites.
---
Pedicure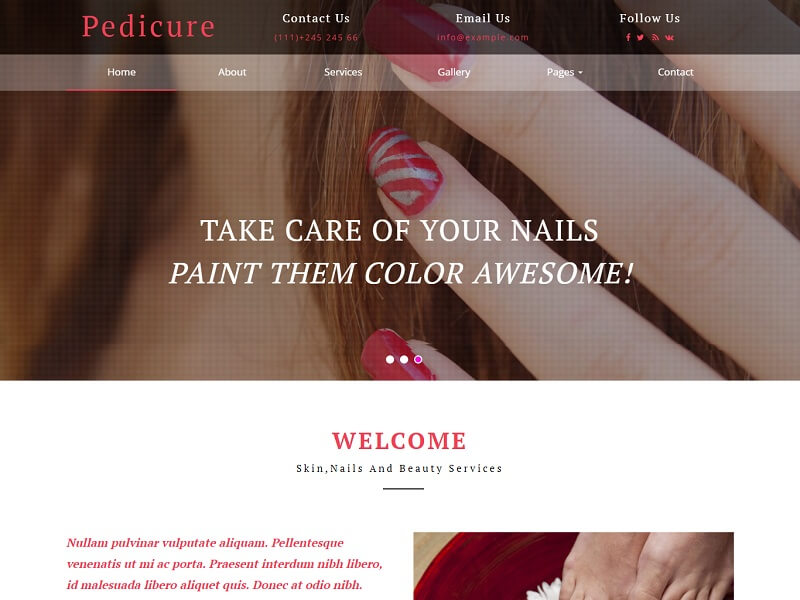 A pedicure is a clean, pleasant theme for all Spa, beauty, and health services-related websites. Besides, a perfect choice to build an online presence for your beauty parlor or any other spa care with beauty websites.
---
Real Plantation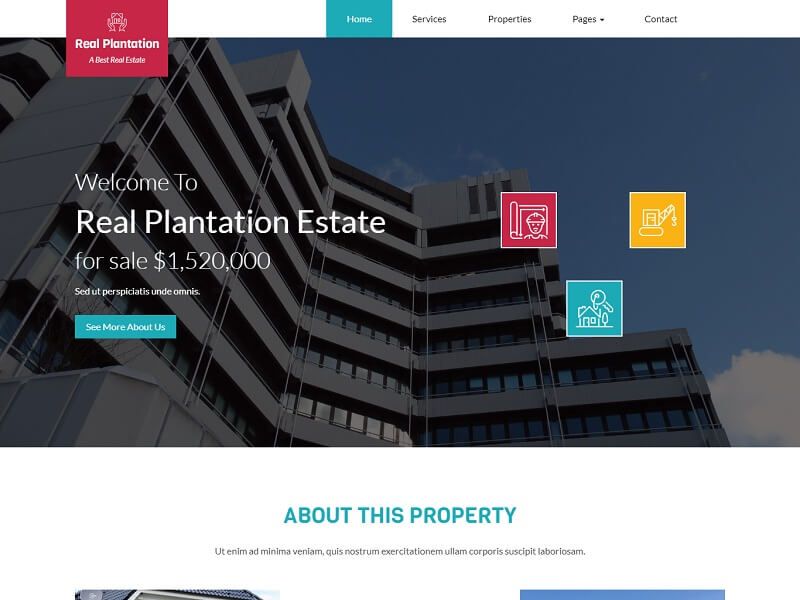 Real Plantation a Real Estate Category Flat Bootstrap Responsive Web Template. It is a perfect choice to showcase all your real estate businesses online to boost your profits. Moreover, this clean, simplistic, elegant, and modern design can be used for real estate agents, companies, brokerages, apartment managers, residential and commercial developers, and much more.
---
Convey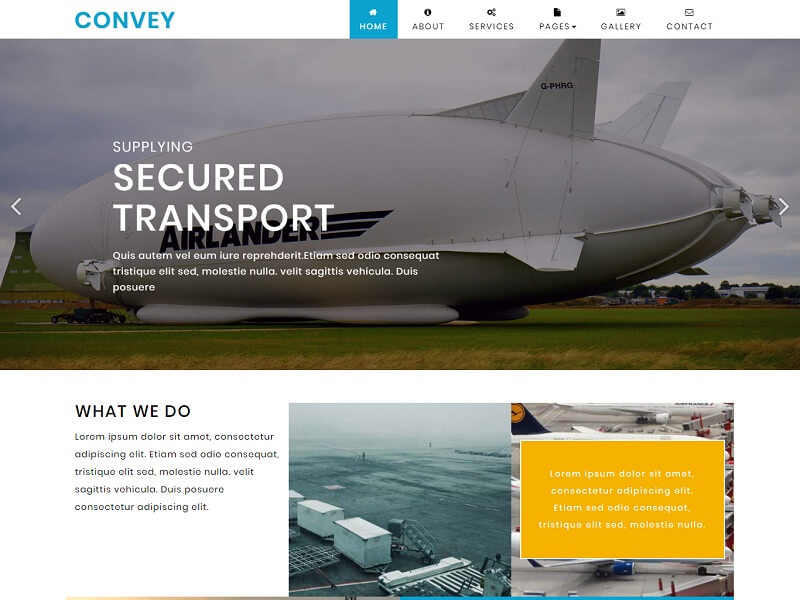 Convey is a modern and elegant theme design for the Logistics and Transportation services website template; a smart choice for all your transportation-related websites in order to expand your business around the world and boost your profits. Also, it will be of great help to you when you will decide that your logistics and Transportation Company needs a website.
---
Lotus Point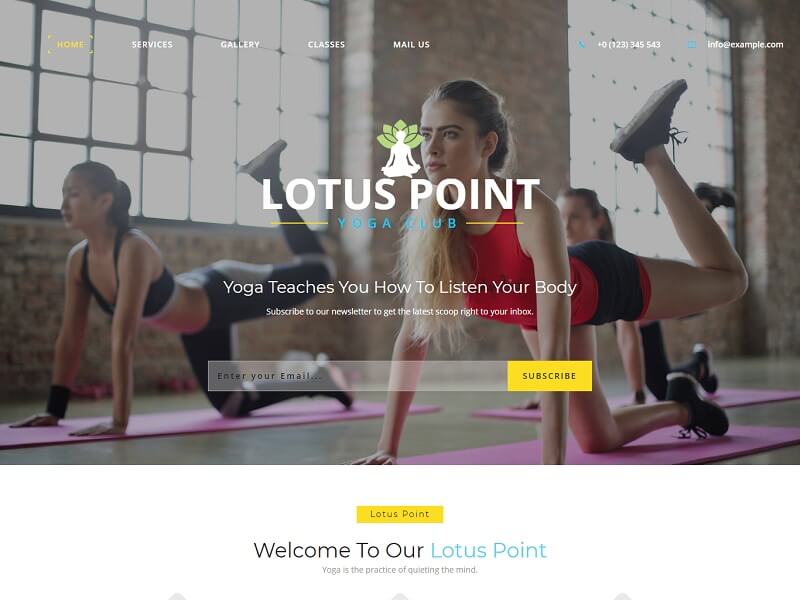 Lotus point is a clean and modern sports theme designed to serve as a yoga school, retreat center, holistic center, therapists, wellness and spa center or fitness club, and a lot more. Also, it has all you need to create a professional website for Yoga, Pilates, Meditation, Spa, Wellness, Sports and Health Websites, Personal coaches, and any other sports businesses.
---
Upholstery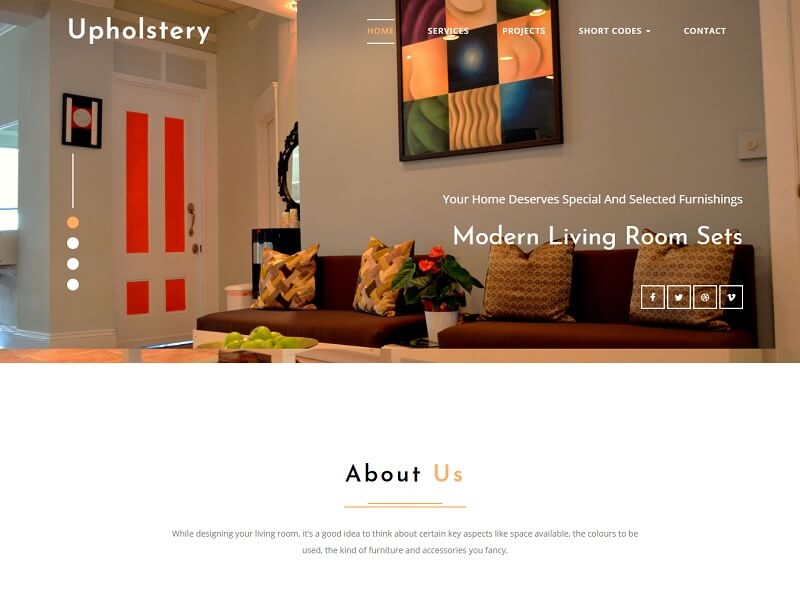 Upholstery is a clean, modern interior design website template. It is perfect and best suited for Interior designers, Decor, Architecture companies, Furniture, Renovation, and Remodeling interior services. Moreover, this is a business template that is helpful for online presence for Corporate Businesses and Interior Design companies.
---
Explore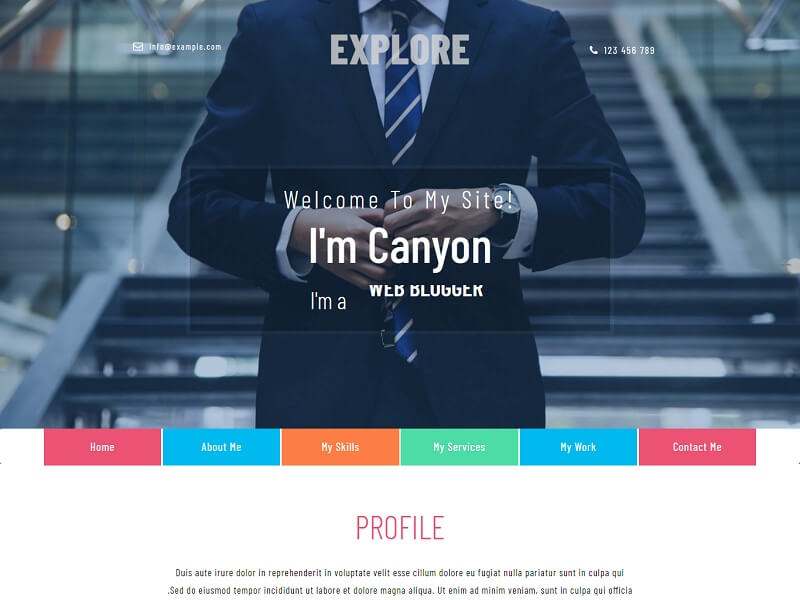 Explore is a personal website theme with an intuitive design and stylish look that will help you make your personal blog design or a developer portfolio website really attractive. In addition to that, this template is a 100% responsive cross-browser template, compatible with all devices, and displayed on all screen sizes.
---
Stretch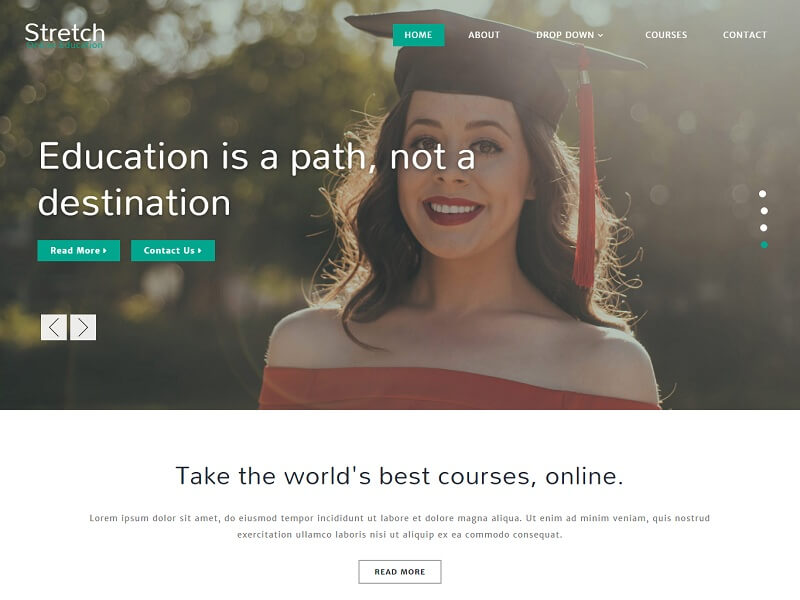 Stretch – online education is a modern-themed multipage website that is meant to become a website for any educational establishment. Moreover, a clean design will keep your visitors focused on all the details about your educational university.
---
Travel Agency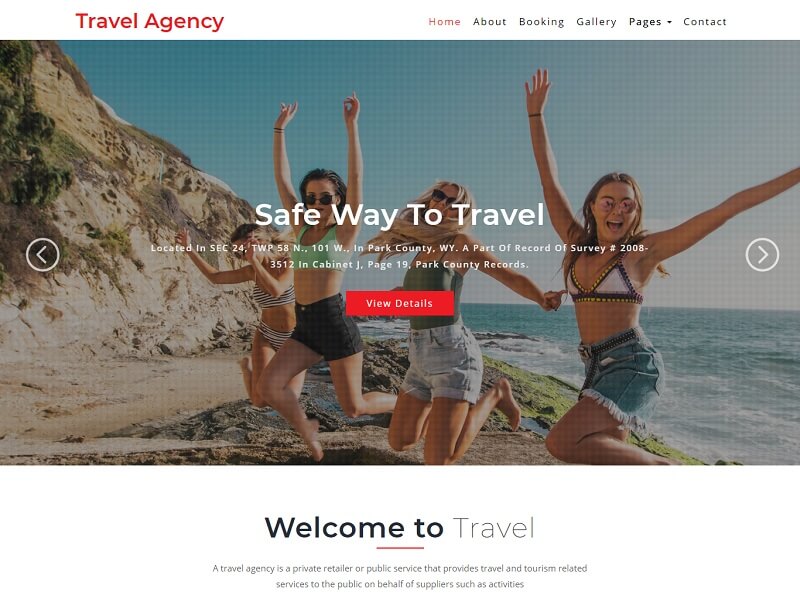 A travel agency is a multipurpose multipage website and one of the most powerful and flexible solutions for Travel and Tour booking websites designed with great attention to detail. In addition, this template allows you to easily and effectively create your own travel booking website to offer flights, hotels, trains, and cab bookings in minutes.
---
Gym Trainer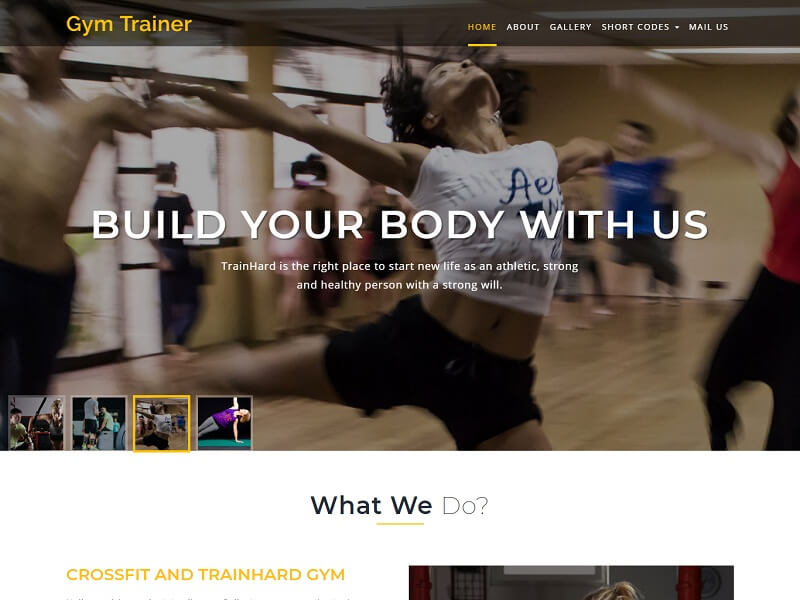 Gym Trainer is a top-notch multipage bodybuilding website template. This template is a great start for those who want to open a fitness club. Besides, Gym Trainer has everything you need to create a visually stunning and powerful website for your gym, fitness, or yoga centers.
---
Sowing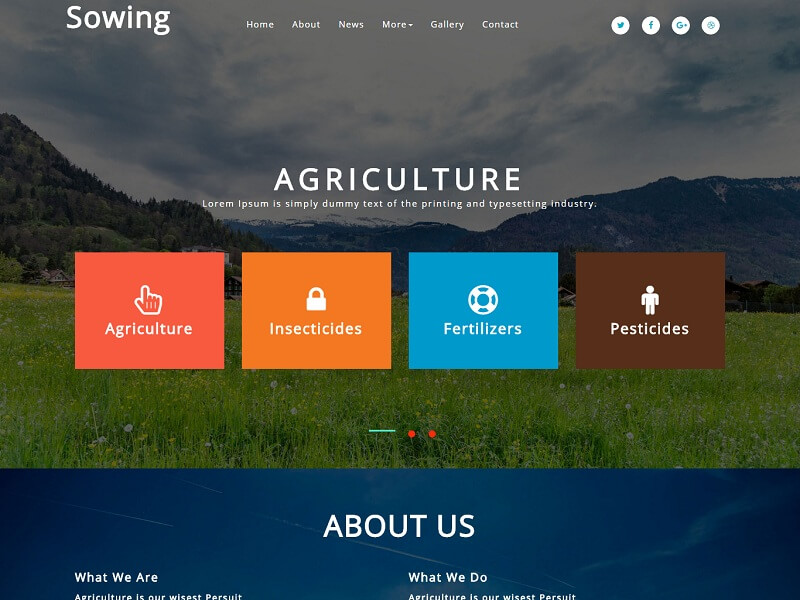 If you want to create a catchy website for your agriculture farm; a sowing website template is your perfect match. This modern template will help you to create a fast, stylish, and well-organized website for your private farm or any other type of agricultural business.
---
Grounding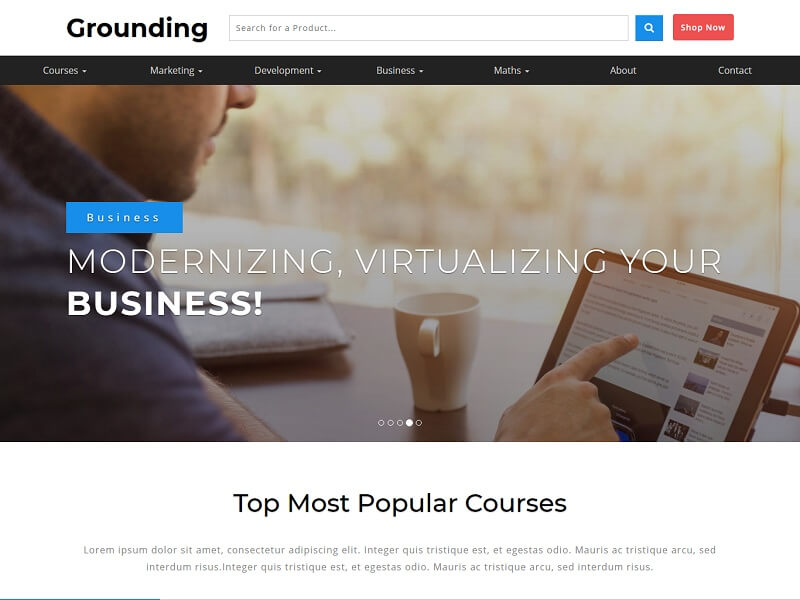 The grounding template is a modern and professionally designed multipage website; perfect for promoting education fairs. This theme is a great start for educational personnel or organization to start an online business. Also, this theme was developed for an effective learning website as well as for high-quality learning management.
---
Foody Inn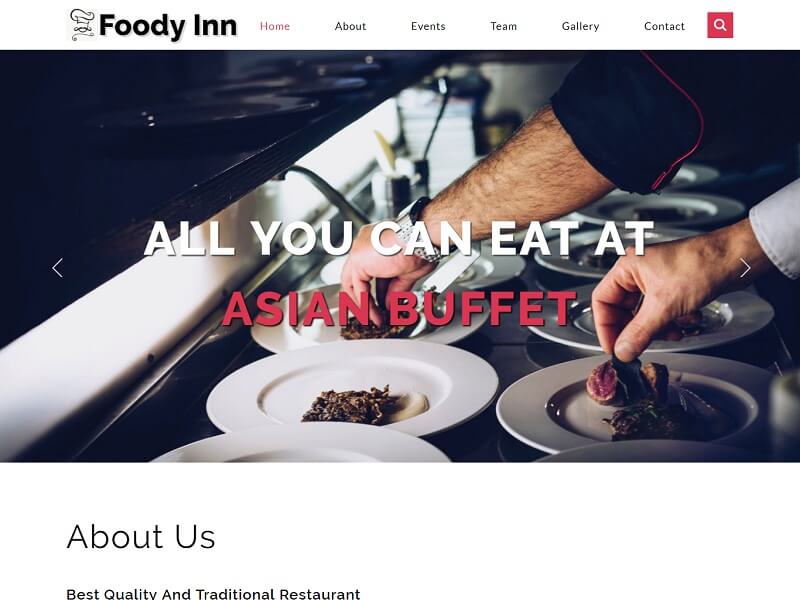 Foody Inn is another clean and beautifully designed website template. There is a reservation form option which is very useful to book your table. Moreover, this template is specially designed for Restaurants, Hotels, cafes, Cakes, Cooking, Bakeries, Food or Beverages, pubs, Sweets, or any other Food business websites.
---
Versed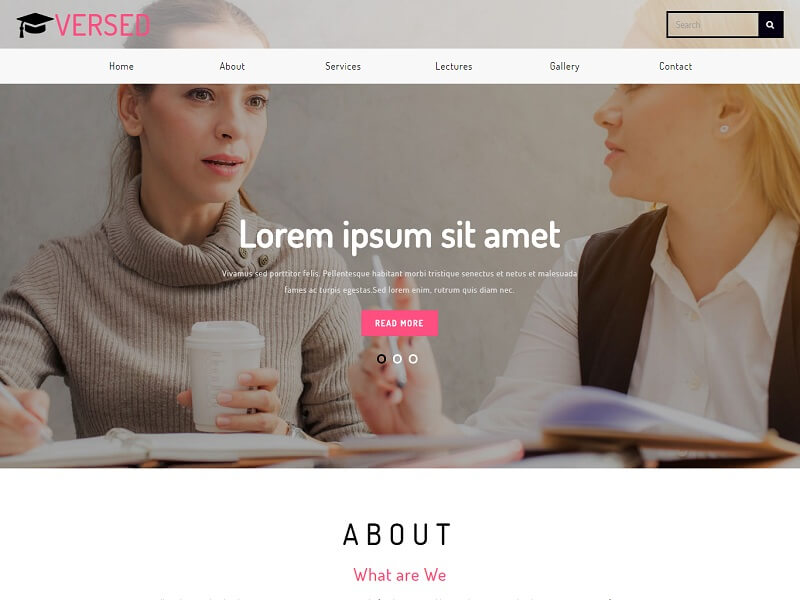 Versed is an education-themed multipurpose template. You can use this template for any type of website. Also, the best choice for all your education-related websites in order to expand your education business around the world online and boost your online presence by using this fabulously designed template.
---
So that's all from our side. We hope you liked this article. If you liked this article then please share it with your friends and social media followers. Moreover, if you have any questions about this article then please let me know in the comment section below. Thanks.