20+ Best Free WordPress Instagram Plugins 2020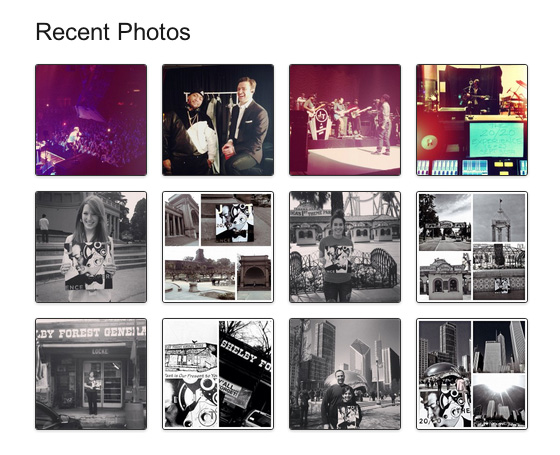 Instagram is among the fastest developing and well-known social networks. The interesting Instagram figures signify that it's equally essential to connect Instagram to your internet site like other social networks i.E. Fb, Twitter, Google+ and so on. This is the collection of best free WordPress Instagram plugins to integrate Instagram to your WordPress website. Instagram points the first-class picture and video sharing platform. Instagram integration in a WordPress website can add an excellent price with more enticing content material and riding more site visitors to the site. To seize this possibility of speaking beautifully with the website users, WordPress plugins furnish a convenient solution.
Also See
1. Custom Feeds for Instagram

Display Instagram posts from your Instagram accounts, either in the same single feed or in multiple different ones.
---
2. 10Web Social Feed for Instagram

10Web Social Feed for Instagram is the leading plugin for easily presenting a customizable Instagram feed on your website.
---
3. Instagram Gallery

The easy and simple way to display your Instagram Feed and Tag Gallery on your website.
---
4. Feed Them Social

Create Social Feeds of any or all your celebrities, family, friends, yourself, or businesses. Looks great on Desktops, Tablets, and Mobile Devices.
---
5. Instagram Lite

New Lite version of the premium-quality Instagram gallery for WordPress – InstaShow allows setting up gorgeous grids of Instagram photos and embedding them in any place of your website. It is designed especially for showing beautiful grids according to any of your needs. Our code generator will help you install Instagram feed in a few minutes.
---
6. Enjoy Instagram feed

Only one plugin to publish, with widget and shortcode, Instagram pictures and Instagram videos in your pages, posts, and sidebars. Each Instagram photo can be shown in Carousel and Grid mode with Lightbox effect.
---
7. Meks Easy Widget For Instagram

Meks Easy Widget for Instagram WordPress plugin is made to help you display good looking Instagram photos with a few clicks of the button. Several smart options are provided to fine-tune the widget appearance in order to match your personal taste as well as match any WordPress theme style out of the box.
---
8. WPZOOM Widget for Instagram

WPZOOM Widget for Instagram gives you a WordPress Widget that you can place anywhere you want and be able to fully customize its design using CSS.
---
9. Flo Social

Flo Social is an awesome plugin allowing you to easily add your Instagram feed to your WordPress site and customize it using built-in features.
---
10. Intagrate Lite

Intagrate and Intagrate Lite are 100% compatible with Instagram's new API terms. You do not have to create your own API client.
---
11. Shoppable galleries for Instagram

Snapppt is a free Instagram shop plugin that turns your Instagram images into picture-perfect shoppable links. Built to integrate seamlessly with WordPress, Snapppt's Instagram shop is changing the way your customers discover and shop your products from your Instagram feed and in your store.
---
12. BlossomThemes Feed For Instagram

BlossomThemes Feed for Instagram plugin allows you to show your Instagram profile on your website. The plugin works best with BlossomThemes' themes.
---
13. Gallery and Widget for Instagram

Gallery and Widget for Instagram Plugin, a simple yet quality WordPress plugin, will help you create stunning galleries of Instagram images. This plugin adds the posts from your Instagram account that you want to showcase on your website. You can display the Instagram photos from any public Instagram account.
---
14. Auto-Post For Instagram

This plugin will send automatic featured image + post title as a post into your Instagram account. This plugin is totally free and will allow you to choose the type of post you want to auto send into your Instagram account.
---
15. Social Feed

Social Feed is one of the best Social Feed plugins to show your social feed from your social media accounts. Social feed plugin helps you to display a Facebook feed from any Facebook page, show your twitter feed from your username or any hashtag, show your Instagram feed from your account, show your board pin from your Pinterest account.
---
16. AccessPress Feeds For Instagram

AccessPress Feeds For Instagram is a Free WordPress plugin to display your Instagram post image in mosaic, grid or slider view. A perfect plugin to show your Instagram feeds and encourage more to join your network.
---
17. InstaLink

InstaLink is an easy-to-install, qualitative and user-friendly WordPress widget for presenting images from any account on your website. Free and simple at the same time, this Instagram gallery will make it possible to promote your Instagram profile in a new way.
---
18. Instagram Feed Gallery

Instagram Feed Gallery plugin is a clean and beautiful plugin that helps you to display your Instagram photo album on your website or blog.
---
19. Instagram Style Gallery

Instagram Style Gallery – Responsive Simple Beautiful Easy Powerful WordPress Gallery Plugin With Light Box Style. Create an Instagram style gallery using custom post type and use gallery shortcode to publish your gallery anywhere in WordPress.
---
20. Instagram Widget

SnapWidget WP Instagram Widget is an easy way to embed your SnapWidget Instagram widget on your website or blog to display your Instagram photos. The widget offers the same functionality and customization available for widgets embedded from SnapWidget.
---