10 Best Free Multilingual WordPress Themes In 2021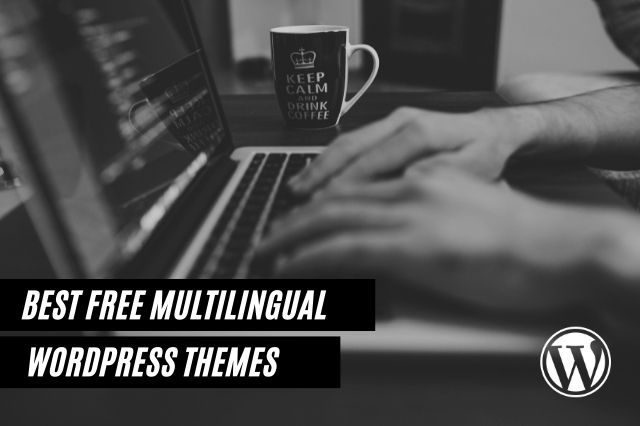 We did all the searching, testing, and reviews to bring you the best free multilingual WordPress themes.
What we also did is focus on the diversity of designs. Meaning, you can build a wide variety of different websites with any of the neat solutions below.
What's even better, you can also perform customization tweaks. Still, every theme in this collection works out-of-the-box butter smoothly.
Of course, the core specialty of today's topic is the possibility of using free themes for different languages. Yes, they are all 100% translatable so that you can localize and globalize the amazing experience of your page.
Another great feature of these free multilingual themes is the possibility of enabling RTL mode in WordPress quickly and effectively. 0 coding necessary.
Building and translating websites for blogs, businesses, online stores, resumes, and heaps more become a piece of cake.
Enjoy!
List of Free Multilingual WordPress Themes
1. Construction Firm
2. My Resume
3. Blossom Shop
4. Timber Lite
5. Wisnia
6. SKT Gym
7. VW Landing Page
8. Vasco
9. Felt
10. Multipurpose Magazine
1. Construction Firm
When setting up a website for a local construction or building firm, hence the name Construction Firm theme is your best bet. It rocks a modern and highly adaptable design that you can alter to the necessary branding.
All the work that you do with Construction Firm will be effortless and swift. Even when it comes to stuff like responsiveness and search engine optimization, the theme sorts you out with both by default. Showcase your most proud projects, share your contact details, create a slideshow and build trust through testimonials. But this is still just a small segment of all the amazingness that a Construction Firm is capable of. Don't miss it.
---
2. My Resume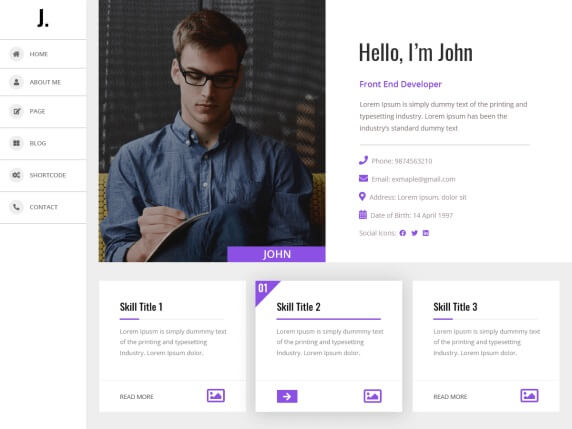 Professionals, freelancers, and job seekers will greatly appreciate My Resume. This free theme is packed with practical features and a minimalistic yet creative design. You need to make a strong and lasting first impression on your potential clients and employers – and you sure will with My Resume.
Creating a personal website becomes a piece of cake. In other words, even if you are a complete beginner, you'll master it like a champ with My Resume. Enjoy the ready-to-use page layouts, sections, and widgets that you can activate with a click on the button. There's even a functional contact form with Google Maps integration. Make an impact like never before.
---
3. Blossom Shop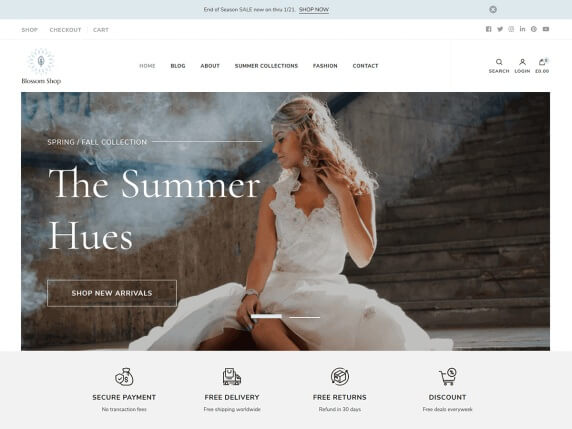 Blossom Shop is a beautiful free WooCommerce WordPress theme that you can quickly alter to your local audience. Along with supporting translation and multilingual function, the tool also comes fully compatible with RTL languages. It doesn't really matter what you'd like to sell online; you can push different products effectively with the all-around Blossom Shop.
While the theme operates without a hitch as-is, you can also take things to the next level with your customization tweaks. Keep in mind, the design is on the minimal side, so it adapts to different brands and brandings without really doing too many changes. Moreover, you can create a slider, push special deals with a notification bar, add an Instagram feed, and showcase brands your eCommerce website carries. Get involved.
---
4. Timber Lite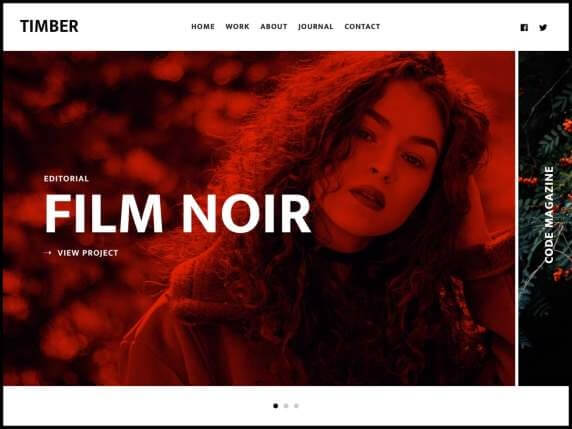 As a friendly note, we advise every photographer (amateur or pro) to create a website. Don't exclusively rely on 3rd-party platforms and social media. Hey, with a free photography WordPress theme you can look a lot more professional. Don't neglect a website, which you can, by the way, build yourself without coding and design knowledge. With Timber Lite, of course!
You will WOW and amaze everyone with the translateable structure and spectacular design. Timber Lite is in harmony with the widely popular WPML plugin that assists you in altering your website to any language you want. Last but not least important is appearance. It's unique in every aspect of the word. From home slider and works to about and journal sections, it's all mesmerizing.
---
5. Wisnia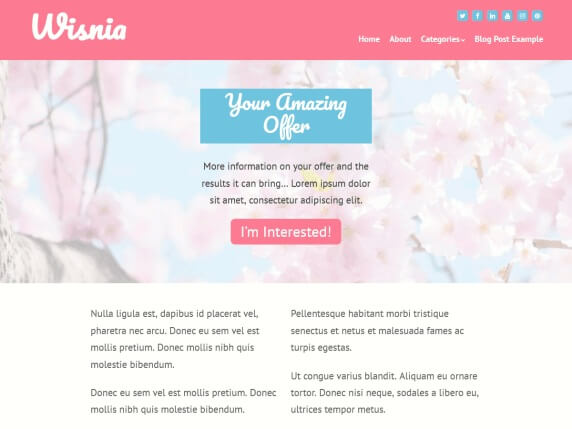 Wisnia is one of those free multilingual WordPress themes that you can use for a wide variety of websites. You can use it for personal and business projects. Wisnia comes with a twelve-column grid and a completely fluid layout that adjusts to every screen instantaneously.
In short, you more or less only focus on the finishing touches – no need to do any advanced work. What's more, Wisnia works with different WordPress page builders (Gutenberg, Elementor, Beaver Builder, and more.) and is incomplete in cooperation with WooCommerce. Wisnia also does not miss speed optimization, which ensures it loads fast for a top-notch user experience.
---
6. SKT Gym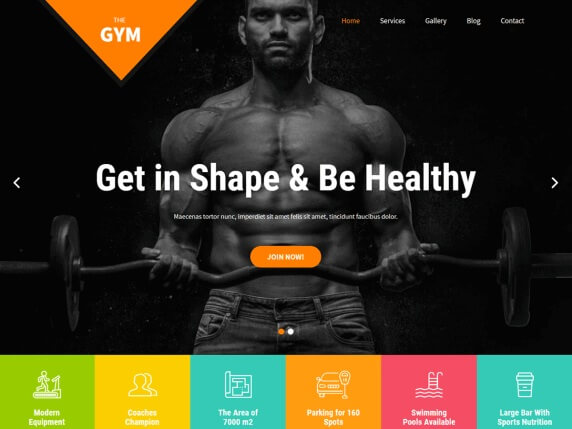 When you are establishing a fitness website there's no need to start from scratch. Instead, pick SKT Gym. How simple was that? We are a fan of this theme due to its amazing extensibility. You can freely take it to your total advantage, make edits and configurations and you can have a fitness or gym website all set sooner than later.
It doesn't matter what body and soul-related services you offer – promote them successfully online with SKT Gym. The only downside of SKT Gym is that it doesn't come with too frequent updates. However, it works with the latest WordPress version entirely and that's what matters most.
---
7. VW Landing Page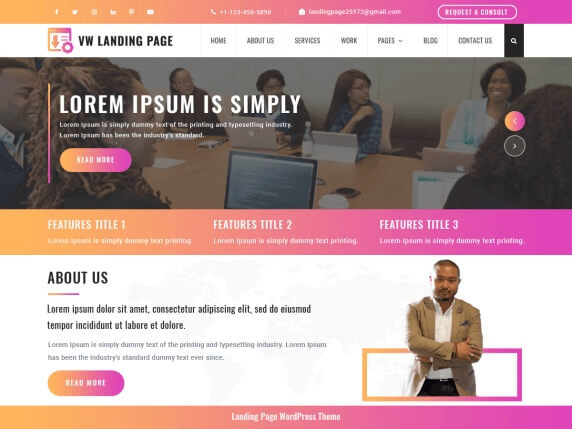 We don't even need to say much about VW Landing Page – it's all in the name. Whether you are building a landing page, heck, even a one-page website, this is the solution that will do magic for you. VW Landing Page is a free multilingual WordPress theme that follows all the latest trends and regulations of the modern web. Your lender will operate without a hitch on all popular devices and platforms (that's a guarantee).
Due to the lightweight code and clean structure, VW Landing Page also ensures a great loading speed. In addition to that, it's SEO optimized, which contributes to higher rankings in search engines.
---
8. Vasco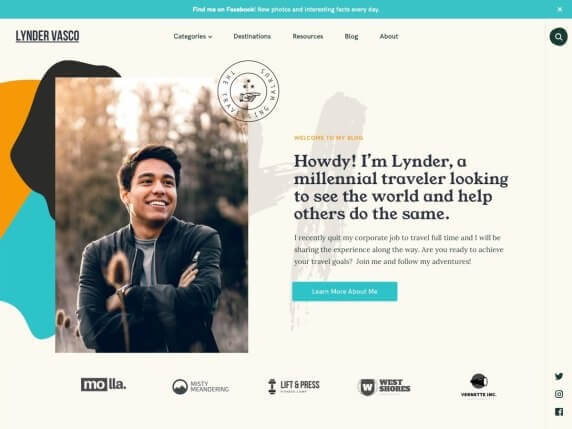 After reviewing many free travel blog WordPress themes, we found Vasco the best. And it's easily translatable, which goes very well together with your adventurous lifestyle. Vasco is creative-looking but it still sticks to the more minimalist look. Let's face it, no one wants distractions when viewing your beautiful images and watching entertaining videos.
Vasco's two cool features are "As Seen In" and the banner at the bottom, displaying the current location you're visiting. Another clever section of Vasco is "Resources." That's where you can showcase all your gear, even write a short review. Additionally, you are welcome to add affiliate links to Amazon or other platforms.
---
9. Felt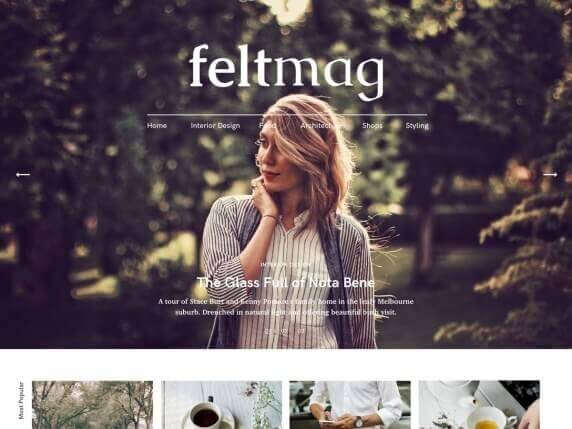 This and the following theme are for building online magazine websites. But, there's a catch. Felt is more creative in nature, while Multipurpose Magazine is more generic. It all comes down to what you prefer more. Also, if you are looking to start a more niche magazine, we recommend picking Felt.
Felt is also a free multilingual WordPress theme that contains a lot of special features. Overall, it's almost more premium-like than free. To spice things up even further, Felt is open source. So if you feel like coding, you are welcome to make modifications to it and take things to the next level. See the live demo yourself and let Felt take you on a special adventure.
---
10. Multipurpose Magazine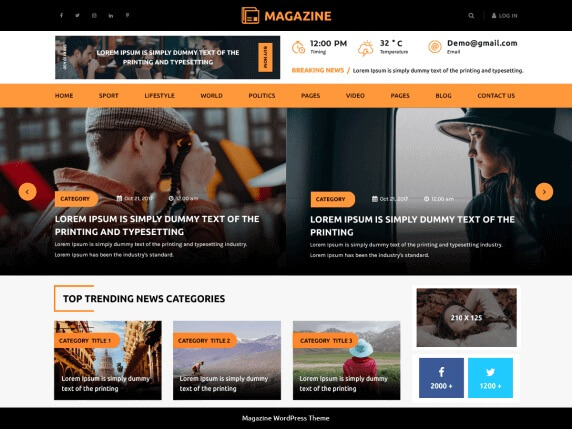 Multipurpose Magazine is a powerful free WordPress theme for sports, travel, fashion, business, food, and any other news you'd like to share. You can add multiple categories that cover all the topics you're passionate about. On the other hand, similar to Felt, Multipurpose Magazine works great for anything niche-related, too. No need to limit yourself (feel free to go against the grain).
The features, ah, the features – there are so many. RTL support, translation readiness, Google fonts, widget-rich footer, social media icons, and a slider/carousel are just a small segment of specialties that Multipurpose Magazine promises. There are also different preset ad placements, which make the theme ready for monetization.
---