10 Best Startup HTML Website Templates in 2021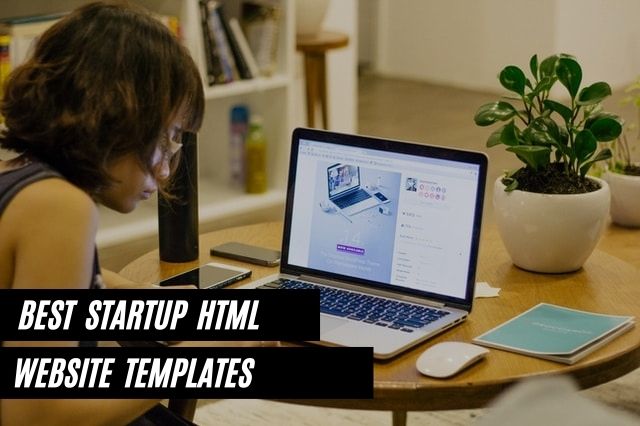 So, you recently started a website for your startup. You must be super excited about this great move. But you still have a few touches left to do before your site is up and running. To create a website for your startup you need an HTML template to give it an outlook. So in this article, I have listed the 10 best startup HTML website templates that you can easily use in 2021. 
A startup carries a lot of potential threats. You must be willing to invest in it to reach success. Nonetheless, if you lack a good strategy, it is bound to fail.
Among the critical aspects to consider for your startup is to have a functional site, keeping in mind that it acts as a virtual shop, where clients view your products before making a purchase decision.
The good news is that designing a website nowadays is not hard. You only need a premium and feature-rich theme to get started. Take your time to research the best user-friendly themes before settling for one.
If you are a student looking to start a business to get some extra bucks, don't worry. With a plan, you can comfortably balance school and business. You can now trust experts to handle your assignments so that you can create enough time for business. Search for I need help with my homework to access limitless writing services and select the best. 
Without further ado, check out these startup HTML website templates of 2021.
1. Signflow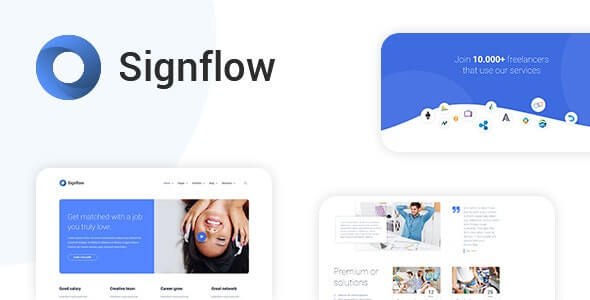 You will fall in love with the simple and minimalistic layout of this template. Signflow focuses on the essential elements of your site, intending to make it easy to navigate and user-friendly. It gives you a clutter-free design; hence, it's the best option for beginners.
The website template features up to 9 unique demos and limitless elements, not to forget that it has more than 100 pages.
---
2. Bulkit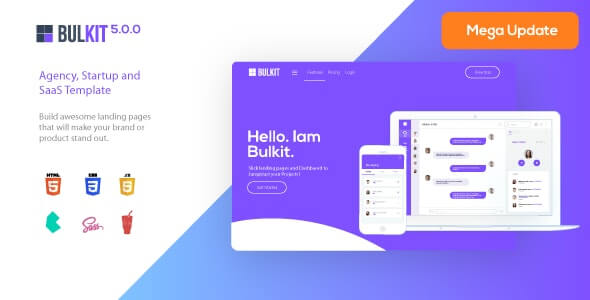 Bulkit is among most people's favorite website templates because it follows nearly, if not all, UI/UX website design practices. This template fits as an agency, SaaS product, or startup template as it comes with lots of demos to choose from. 
It features 47 demo pages, 36 dashboard pages, and 45 component pages. It also comes with JavaScript and SCSS files. When combined, all these elements integrate perfectly to build the most advanced site.
---
3. TheSaaS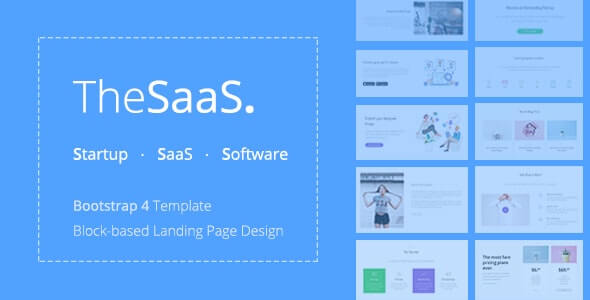 One of the critical features of a startup website is a welcoming homepage. Your homepage will determine if visitors will want to continue browsing through your site. Or, they will immediately leave for a competitor's site. It acts as a brand introduction. Therefore, you should ensure it is outstanding.
TheSaaS allows you to achieve this with its modern and elegant demos, handpicked for your business. The demos are customized to suit every brand's needs and offer detailed visuals.
---
4. SaaSLand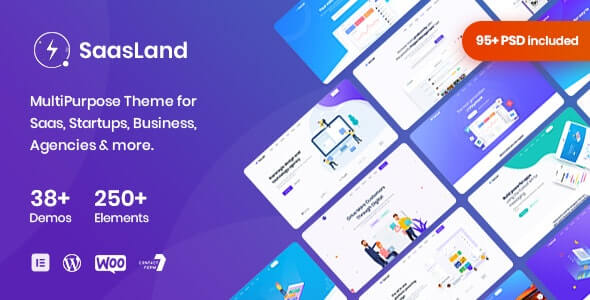 SaaSLand is among the awesome startup website templates that are worth your effort, time, and resources. The HTML website template set comes with over 19 demos, not to forget the neat and clean design. It is responsive, which ensures a great user experience.
With the numerous demos that the template offers, you have a range of options for building your startup site. The colors and header options will help you come up with your ideal site design without compromising your branding. 
---
5. DashCore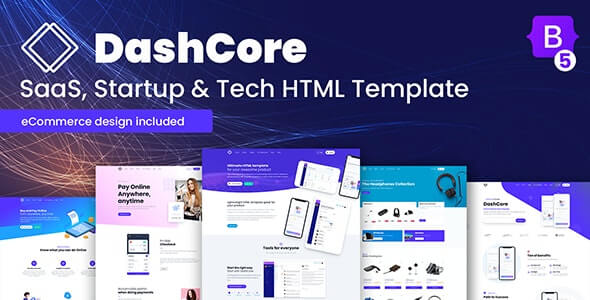 If you are looking to improve conversion rates, you need a template that can help you increase traffic to your website. In that case, DashCore is the website template you need. It is designed for startups, SaaS products, and agencies. It is built on HTML5 and CSS3 to give you a complete and highly customizable website theme.
---
6. Dostart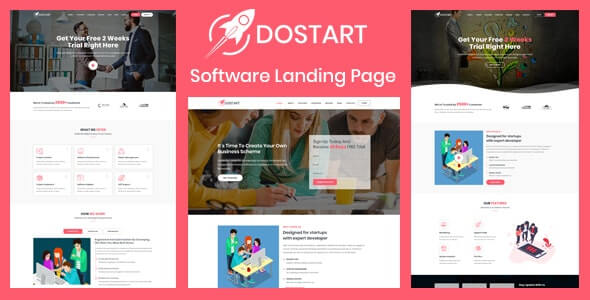 Besides being an easy-to-use template, Dostart makes a perfect website-building tool for web apps, SaaS products, and mobile apps.
The template features six homepage options and over ten pages, all designed for startup sites. Dostart is made with users' needs in mind. It is characterized by simplicity and SEO-friendliness. 
If used correctly, it can help you quickly obtain a high ranking by the search engines. The template enhances mobile optimization as it improves the responsiveness of your website for all devices.
More features to love about this template include a sticky menu, CSS3 animation, smooth scroll, and support of Google Fonts.
---
7. Vizion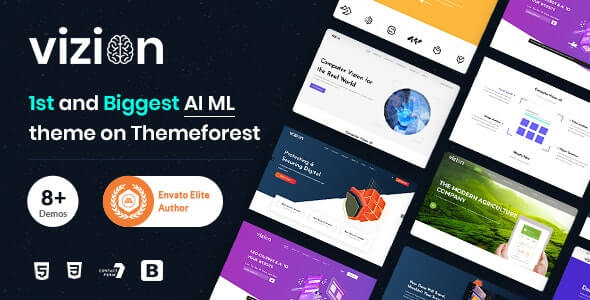 As the name suggests, Vizion is the secret to bringing your website-building vision to life. The template allows you to build an excellent site with a few clicks.
It features six innovative and practical demos, which include AI, data analytics, and chatbot. It also has semantic codes that support SEO optimization, and you cannot overlook the numerous pages for content replenishment.
Vizion allows you to build a unique and modern startup website. It is highly responsive, and the fact that it is compatible with numerous browsers is a plus. 
---
8. Moderna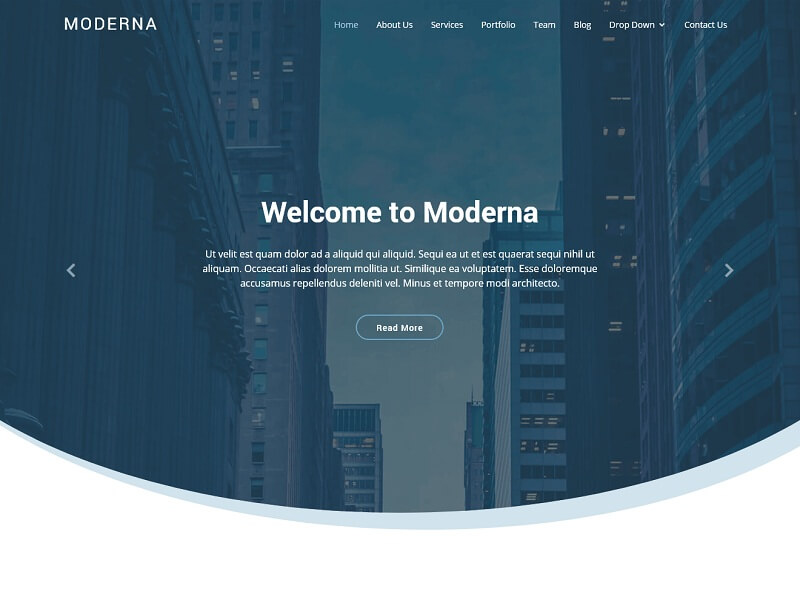 Moderna is a unique but professional HTML5 template. It is modern and characterized by various layouts. The website template is built for SaaS products, startups, and agency websites, to mention a few.
The website template is highly customizable to suit every user's needs. It works smoothly on mobile phones, tablets, and computers. With the template, you can quickly build a stunning website layout without expertise.
---
9. Appland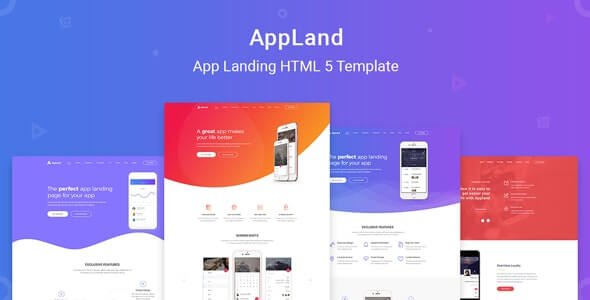 Appland is loved for its unique, modern layout. It is the best for landing pages and works perfectly for mobile apps too. You will love its minimalistic creative design and how easy it is to customize the template. 
Appland features a simple and neat design to give your site a professional look. Moreover, it has a smooth transition of animations to maximize the user-friendliness of your site. It is ideal for SEO marketing, SaaS marketing, and startups. 
---
10. Selecao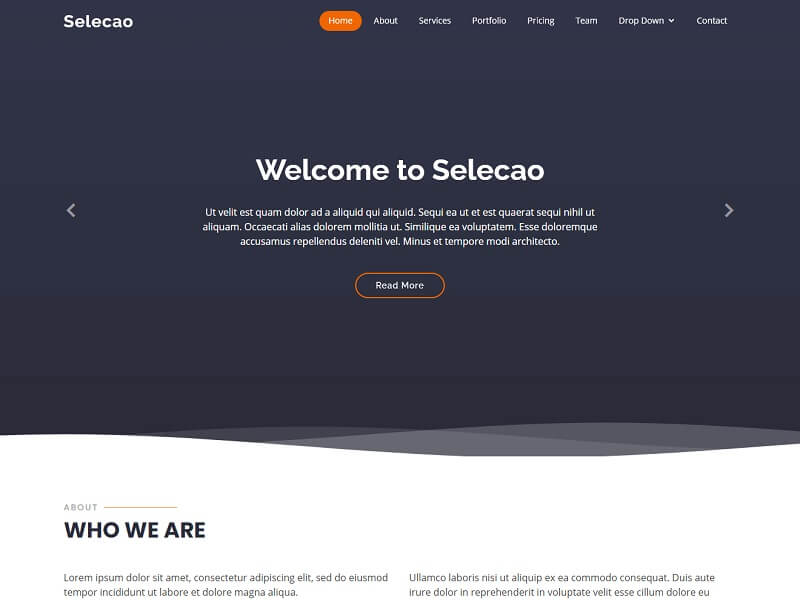 This is a creative and responsive HTML template that allows you to create your business portfolio quickly. Although it is designed for one-page websites, you can use it for multi-page websites. The template works well for mobile devices and other kinds of screens.
---
Takeaway: 
Website template plays a critical role in the functionality of your site. Check out any of the above startup HTML website templates and embark on your journey to running a business.