9 Best WordPress Plugins For Photographers In 2023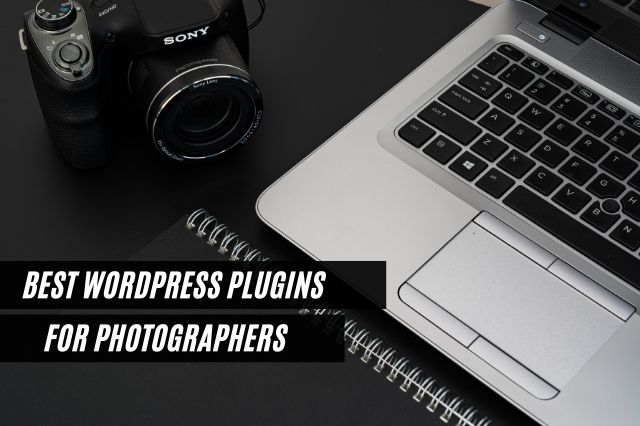 Are you a photographer or a business owner related to photography? If yes then this article will give you exactly what you are looking for to optimize your website for your work. In this article, I am going to share a list of the 9 best WordPress plugins For photographers that will help you in an amazing way. So stay connected.
Nowadays, online platforms have become a great earning source for photographers. Social media platforms such as Instagram, Facebook, and Snapchat can be good platforms for advertising themselves and their work. Lots of users use social media through mobile apps. So, they have more access to artistic content posted on their feeds.
Competition has risen between photographers to make content that stands out in the crowd. Even if they create such unique content, social media algorithms might not publish it if it is not made correctly. To do it correctly, you need some photography tools. Besides social media platforms, WordPress is also a wonderful platform for them. However, it may not offer everything out of the box directly. You have to do some hard work for that. Therefore, you have to ensure that you have all the necessary featured plugins.
Since many WordPress plugins can help Photographers in different ways, finding one can be a difficult task. To make it easy, we have created a list of the Best WordPress plugins for photographers that surely help in your photography business.
List of the Best Photography Plugins:
1. Envira Gallery
2. Meta Slider
3. EWWW Image Optimizer
4. Smash Balloon
5. MemberPress
6. Image Widget Plugin
7. Easy Digital Downloads Plugin
8. Imsanity
9. Smush
1.  Envira Gallery

The first plugin that lands on our list of the best plugins for photographers is Envira Gallery. It is a highly responsive WordPress plugin with a feature-packed and easy-to-use UI that allows you to showcase your work to visitors in the best way possible. Furthermore, if you have good coding skills, you can even take your customization one step further by adding CSS or styles to customize your video galleries. In addition to this, Envira Gallery also supports some popular video hosting platforms, such as Instagram, Facebook, etc.
The pricing plan of Envira Gallery starts from $29. According to your requirement, you can choose any Plan from plans Basic plan, Plus plan, Pro Plan, and Lifetime plan.
Features:
Mobile responsive.
Lightbox popup and slideshows.
Robust drag and drop builder.
Pre-built templates.
Unlimited Galleries.
Customizable CSS or Styles options.
---
2.  Meta Slider

The following plugin that comes on our list is MetaSlider. MetaSlider allows you to add image galleries, sliders, and carousels to your website to showcase your work. These sliders and carousels enhance the user experience of visitors. They work as an extra element of interactivity. Furthermore, This plugin offers features such as Lightbox, Unsplash integration for free image imports, responsive, slideshows, SEO optimized, Slider import and export, Translation ready, Text editor to include additional CSS, etc.
The MetaSlider is free to download. However, if you want more features and functionality, you can buy its premium Plans. The premium plans start at $39.50 for a single, $49.50 for five, and $99.50 for unlimited domains.
Features:
Smart image cropping.
Four slideshow types, including videos and animations.
Create slides from images loaded from external URLs.
Unlimited slideshows and carousels.
11 slider themes
Live theme editor.
Dynamic post feed and featured image slides.
Slide scheduling.
Thumbnail navigation.
Drag and drop gallery builder.
Image resizing.
Gutenberg ready with one block.
Access to Extendify template and pattern library.
---
3.  EWWW Image Optimizer

EWWW Image Optimizer is another great plugin for photographers. This powerful plugin helps you showcase your photos in the most appropriate size, format, and resolution. With EWWW Image Optimizer, you can showcase your work on your website or social media platforms. Besides this, these showcase images require less bandwidth to load, which is more preferred by search engines. Furthermore, this plugin offers features such as Image conversion to/from JPG, PNG, GIF, or WebP, Unlimited photos and file size, original image backups, Translation ready, updates and support, and 7-day free trial.
This plugin also has a free version to download. However, it has limited features. You have to buy its paid subscription if you want more features and functionality. The subscription has three levels –  'Standard' that costs $7 per month, 'Growth' that costs $15 per month, and 'Infinite,' which costs $25 per month, which gives you 800GB bandwidth and unlimited domains.
Features:
Optimize all your existing images.
Auto-optimization of new image uploads (compression, scale to fit, and lazy-loading).
Scheduled optimization or via WP-CLI.
Bulk optimize from a single page.
Up to 80% compression of images.
JS and CSS optimization.
Translation ready.
---
4.  Smash Balloon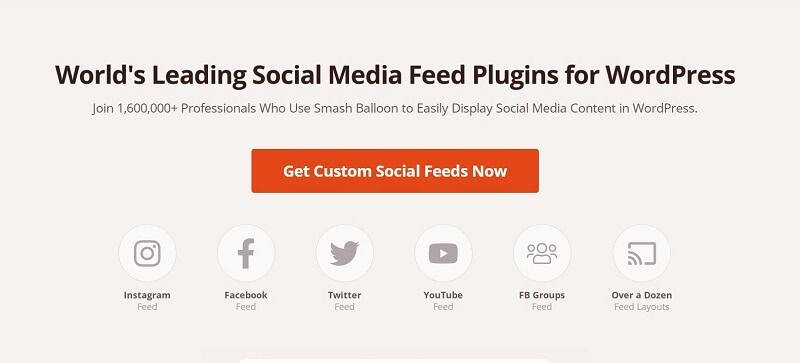 Smash balloon allows you to Display customizable YouTube Feeds on your WordPress websites. This powerful plugin also lets you create a custom YouTube gallery with desired or individual videos from your youtube channel. With this plugin, you can customize details such as shares, likes, reactions, comments, etc. Furthermore, Smash balloon is a highly responsive plugin that supports live streams and gives you options to display a YouTube live stream on your website. It also offers customizable responsive designs and styling, end actions, custom video pause, and has a built-in YouTube caching feature, so your website loads fast.
Smash balloon offers both free and paid versions. However, the free version has only basic features. To take your photography skills one step further, you have to spend a little of your fortune. The basic plan of Smash ballon starts at $49 per year.
Features:
YouTube search API.
Convert Videos to WP Posts.
Carousel Sliders.
No coding experience is required.
Live Streaming API.
Smart Video Player Loading.
Video Filtering.
Combine Feeds.
---
5.  MemberPress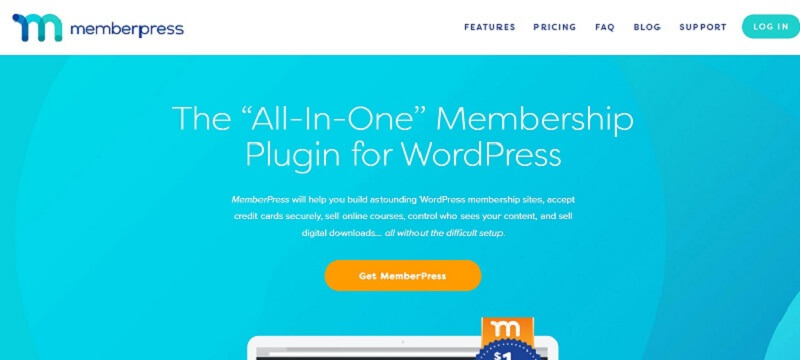 The next plugin that lands on our list of the best WordPress plugins for photographers is MemberPress. It is one of the best WordPress membership plugins that help you monetize your photography website. With this plugin, You can create a registration form, restrict permissions, manage transactions and different membership levels, and let your subscribed members download your pictures only. Besides this, MemberPress offers exclusive photography features such as blog posts, podcasts, eBooks, downloadable images, etc. Furthermore, MemberPress is great for selling online professional photography courses and videos. You can create your courses and sell them to your audience.
The pricing of MemberPress starts at $179 per year, which can go up to $399 per year, depending on your plan.
Features:
Restrict access to Pages, Child Pages, Posts, Categories, Tags, etc.
Integrate with BBPress, WooCommerce, and other WordPress plugins.
Custome CSS styles.
Content dripping and Content access expiration.
Clear & Relevant Reporting.
Payment Gateway Integration.
Subscription Management.
Integration with Zapier.
Affiliate Programs.
---
6.  Image Widget Plugin

Image Widget is one another useful WordPress plugins for photographers. This plugin lets photographers exhibit their images in the widgets area like the sidebar on their website. As the name suggests, this plugin lets you add a customizable image widget to your WordPress website. For this, you have to drag and drop the widget to any sidebar, or you can add a widget block instead. After that, you can select your desired image and upload it to your Image widget. You can also add one or more image widgets in a sidebar. Besides this, the Image Widget plugin is so responsive that it will perform well on any size screen.
WordPress also comes with image widget tools that you can add to your sidebar. However, it has limited functionalities. Therefore The Image Widget plugin is a good alternative for that. It has both free and paid versions as well. The pricing of the paid version starts at $29.
Features:
Link the Image
Add Title & Description
All Fields Optional
Random Images
Responsive
Customizable
Multi-site (MU) Compatible
Image Resizing & Alignment
Customizable
Single Image
Multiple Image Support
Lightbox
Slideshow
---
7.  Easy Digital Downloads Plugin

Easy Digital Downloads is one of the best free WordPress plugins for photographers to monetize their site. This powerful plugin lets you showcase and sell your photographs to your visitors. You can also sell images, eBooks, PDFs, music files, and more to make more money. Easy Digital Downloads is easy to use and offers full shopping cart options with different customer management features. It also lets you add additional functionality via a library of free and premium extensions such as Dropbox integration, Customer reviews, MailChimp integration, and many more. Furthermore, the Easy Digital Downloads plugin lets you track your earnings and also shows a report inside the WordPress dashboard.
The pricing of its paid version starts at $99.50 per year, which can go up to $499.50 per year.
Features:
Multiple payment portals
Frontend shopping cart and 'Buy Now buttons
Customizable checkout
Email support
Marketplace Functionality
Checkout Fields Manager
Vendor Commissions
Customer and purchase history management
Reports of sales, earnings, refund, etc.
Discount codes
Compatible with any theme
Translation ready
---
8. Imsanity

Imsanity is another powerful WordPress plugin for photographers. This plugin is great for storage saving and minimizing site load times by image resizing. Imsanity plugin automatically scales down Images to the configured sizes. It also offers a bulk image resize option for multiple Images. Furthermore, this plugin not saves bandwidth and storage only but also makes websites load faster and enhances the user experience of your visitors. When you transfer your photographs from a camera or device, they are usually high-resolution photographs with image sizes around 2MB to 20MB+. But with this plugin's bulk-editing capabilities, you do not have to spend time manually resizing images. Instead, you can utilize this time by taking more high-quality photographs that you can add to your WordPress website.
The Imsanity plugin is entirely free of cost. It is ideal for those who do not require hi-resolution original images in their blogs and posts.
Features:
Configuration of max width/height and JPG quality
Converts BMP and PNG files to JPG
High compatibility with WordPress
Automatically scales large image uploads
Bulk image resizing feature
Selectively image resizing directly in the Media Library
Easy to use interface
---
9. Smush

We are closing our list with this amazing plugin – Smush. Smush plugin is designed to improve page load times delayed by image-rich sites. You can also resize and compress images with this plugin without compromising image quality. Optimizing your images not makes images fit appropriately into your photo gallery or on your website only, but also helps reduce site loading times, which is excellent for SEO. Unlike EWWW Image Optimizer, its free version offers features like Optimize PNG, JPEG, GIF files, Lossless image compression, Lazy-loading, Resize images, and many more.
Smush Plugin is free to download and has lots of features. However, its Pro version gives you some advanced features and functionality that will help you grow your site even higher. The pricing of the Pro version costs $6 per month for a single website.
Features:
2x compression
Original image backup
Optimize pictures of any size
Unlimited number of images optimizations
Gutenberg block integration
Online tutorials
45-point image CDN
Automatic resize and scale
Convert to WebP
No branding (white label)
Ticket and forum support
Incorrect image size detection
---
Conclusion:
As I mentioned above, Social media platforms have become a great place to promote yourself and your work. It is a great source of earning too. But due to high competition, it is hard to stand out in the crowd. Therefore, you must have all the necessary photography features in your WordPress. Plugin. You can try these WordPress plugins to optimize and showcase your work.
If you have any questions regarding the article, you can ask me in the Comment section below.