Responsive Accordion Plugin For WordPress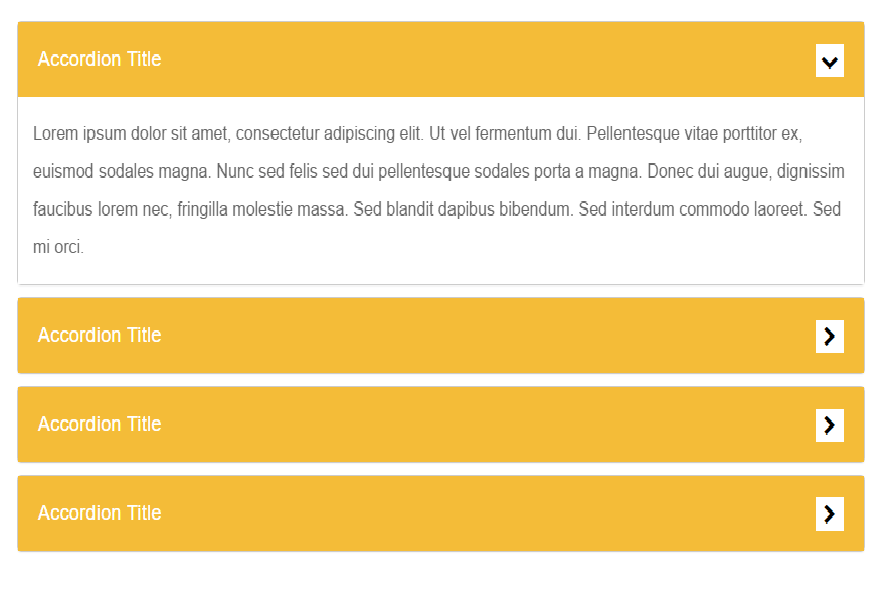 Responsive Accordion Plugin For WordPress is highly customizable accordion builder for your web page. You can add unlimited accordion and collapse with unlimited colour. Responsive Accordion also support Font Awesome Icon. You can easy sort your accordion position using backend. Responsive Accordion is built-in bootstrap.
Plugin Features
Responsive Design
Accordion is responsive and friendly to any mobile devices
Limitless accordion anywhere in the theme
Drag and Drop builder Api integrated.
Draggable accordion items for easy sorting
Use via short-codes
Awesome input field for accordions content
Unlimited colour option
Bootstrap framework based
Less for quick customization
Font Awesome Icon Support
Font Awesome Icon Picker Integrated
Two different styles Integrated
Hide All Accordion on page load or display all
Gulp for instant workflow
Highly customized for User Experience
Slick Frontend and backend UI
Add and remove accordion item from backend
Multiple Advanced Custom Field Available
All browser compatible
Most Key Features
Responsive Design
Responsive Accordion is all mobile device compatible, it's design is responsive and browser compatible.
Drag And Drop Api
You can create or add multiple accordion with plugin drag and drop feature. If you change position of accordion so just drag it and then drop that place where you want to show it. It's a simplest drag n drop accordion builder in wordpress
Toggle/Collapse Effect
Responsive Accordion is integrated with toggle or collapse effect so you can open one or more accordion at a same time.
Unlimited Shortcode
Here you can create unlimited accordion group with unlimited shortcode. So using shortcode you can display your accordion on multiple page and post.
No Coding Required
Plugin so easy UI is user friendly, just add new accordion and then easily publish it.
It's works With Your Theme
We have tested on with multiple themes, and work on every themes. So design is very clean and works with youe theme as well.