10 Best Free Fast Loading WordPress Themes in 2023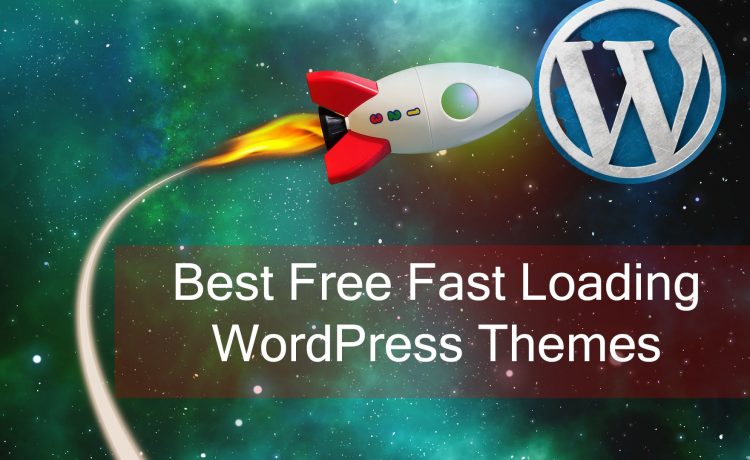 Speed is an essential aspect for any website, it increases your website's user experience. So, if you are considering launching your website on WordPress, you will need some good Free Fast Loading WordPress Themes options. So in this article, I have listed the 10 Best Free Fast Loading Themes For WordPress that you can easily use in 2023.
Usually, a lightweight WordPress theme is a fast-loading one. Free Fast Loading WordPress Themes load fast thanks to streamlined and efficient code. Best of all, you won't have to break the bank to use a fast WP theme. Fast WordPress themes cater to different needs and budgets.
Why Choose a fast WordPress theme?
First of all, a WordPress theme optimized for speed helps your website rank high in search engines. Also, it boosts your chances of generating traffic and converting your website visitors into subscribers or customers.
Any of these themes should serve you. However, GeneratePress and Astra are known as the top-performing WordPress themes to launch a fast-loading website.
So without wasting more time let's start with our topic:
1. Astra
2. GeneratePress
3. Hello Elementor
4. OceanWP
5. Customify
6. Hestia
7.  Neve
8.  Responsive
9. Sydney
10. Page Builder Framework
1. Astra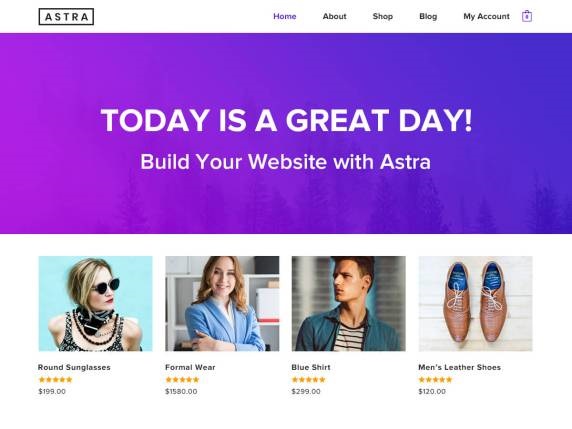 As one of the popular WordPress themes, Astra is optimized for performance. To avoid delays, Astra eliminates jQuery dependencies. With this theme, you can choose the modules you want to include on your website to make editing your content efficient.
Once you install the theme, you get a pre-made website ready to go, thanks to demos that support different industries. This theme's load time is 0.5 seconds, and it is feather-light at less than 50KB. It enjoys a page speed score of 100%.
No wonder over 1.2 million users, beginners and industry leaders alike, trust Astra for launching a fast website. The theme has a free and premium package.
---
2. GeneratePress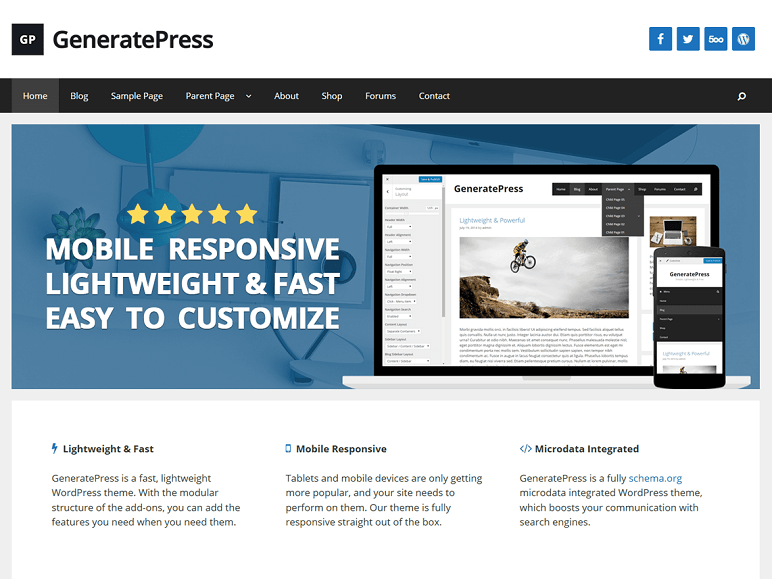 GeneratePress is another fast and versatile WordPress theme that supports integrations with various page builders. With its advanced customization option, you can tweak your website layout. Also, you can install demo sites. A site that uses Generatepress is Free Spins Bonus 24.
This theme takes pride in being lightweight, stable, and safe. It is even compatible with Elementor making it possible to change mobile and desktop versions of your website. It even supports SEO which gives you a head start in search engine rankings. The default theme comes in at less than 10KB. It fully loads in 1.1 seconds and has a page speed score of 99%.
---
3. Hello Elementor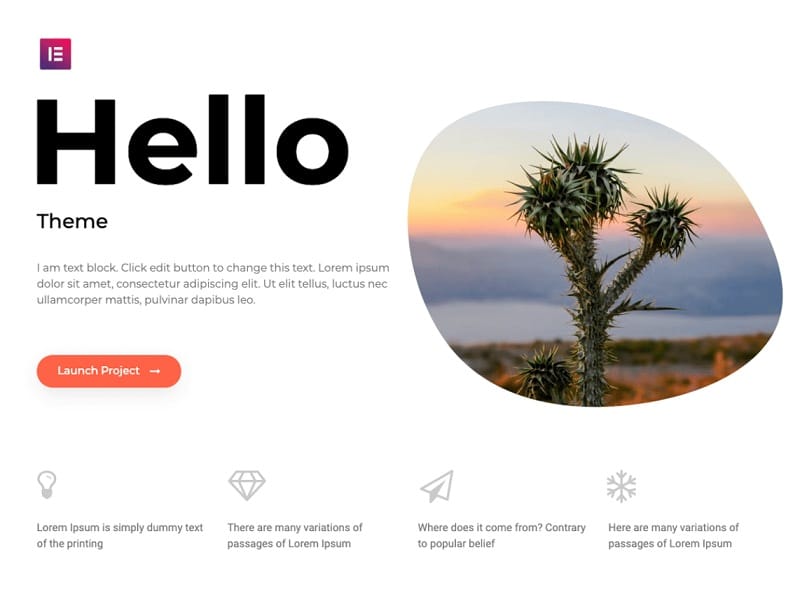 Elementor Page Builder provides an easy and quick way of building a WordPress website without coding skills. It is the leader in WP drag-n-drop website builders. The same developers have now created Hello Elememtor, a fast and versatile theme.
It is a lightweight theme that is plain white. As such, the theme gives you a blank slate that allows you to take advantage of the power of Elementor. With this theme, you can design a website for any industry. Hello Elementor theme is free to download. It takes 1.2 seconds to load this theme fully. By pairing this theme with Elementor Page Builder, you will be serving your website visitors in record time. The page speed score is 99%.
---
4. OceanWP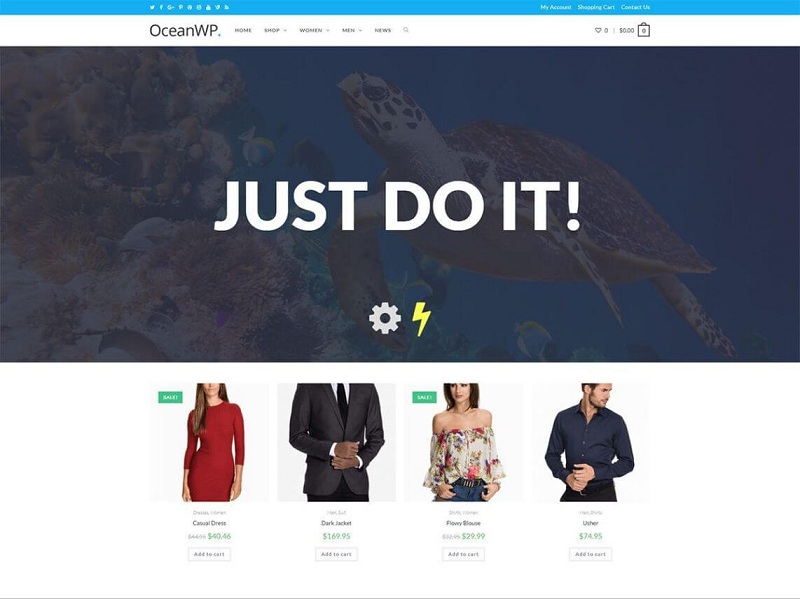 OceanWP theme is a fast-loading theme that provides agencies and small businesses a professional look. The WP theme has dozens of creative demos. In speed tests, it holds up well. The page speed score is 98% and fully loads in 1.4 seconds. This theme is excellent for online retailers. The OceanWP theme has free and premium versions. With the premium version, you can access various extensions.
---
5. Customify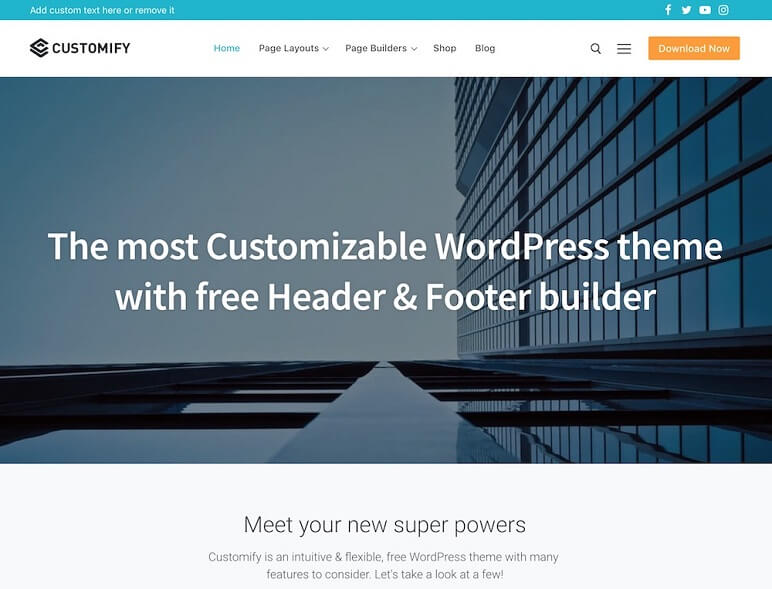 Another swift theme to consider is Customify. The fast performance of this theme boils down to being lightweight and optimized. Customify has a page speed score of 99% and takes 1.6 seconds to load fully. Also, Customization of this theme is possible through integration with page builders. On the other hand, it comes complete with website demos in various sectors. The main version is free, although there is a premium version.
---
6. Hestia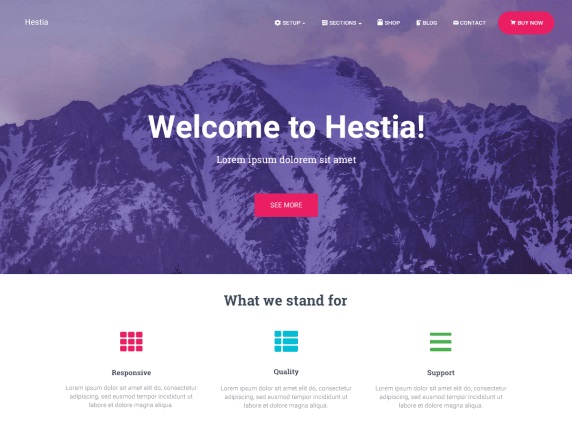 Hestia is a sleek theme that capitalizes on material design principles. This WP theme is very simple and super flexible. With its live customizer, you can easily use it regardless of whether you are a beginner or an advanced designer. It effortlessly integrates with page builders like Elementor. The lightweight structure of this theme makes it an excellent match for plugins like WooCommerce. The page speed score is 97% and can fully load in 0.9 seconds.
---
7. Neve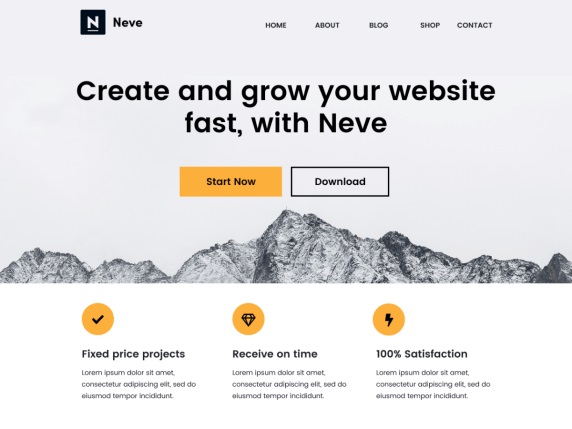 Neve is a modern, ultra-fast theme that is compatible with popular page builders. It is optimized for mobile devices. You can start customizing the theme to your liking almost immediately using its pre-built design. Best of all, you won't have to code anything. The theme is user-friendly and very flexible, making it ideal for beginners and advanced users. Neve page speed score is 99% and fully loads in 0.9 seconds. The size of the theme is below 60KB.
---
8. Responsive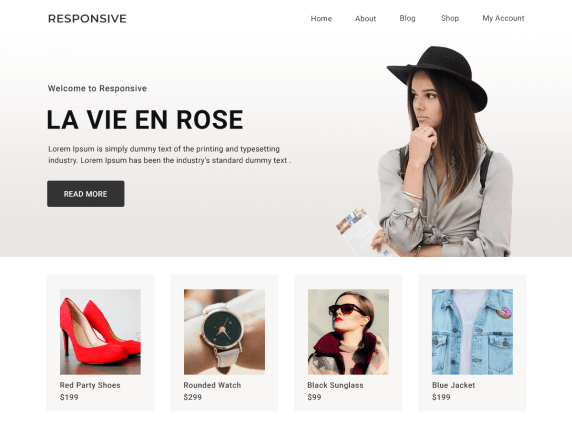 Responsive is another WordPress that records blazing fast speeds. You can use the theme to launch a website in any industry. The demos in this theme are made for Elementor and Gutenberg. They run very well on mobile devices. The core Responsive theme is free even though a Pro version is available. With the Responsive theme, you get a 98% page speed score and 1.2 seconds load time.
---
9. Sydney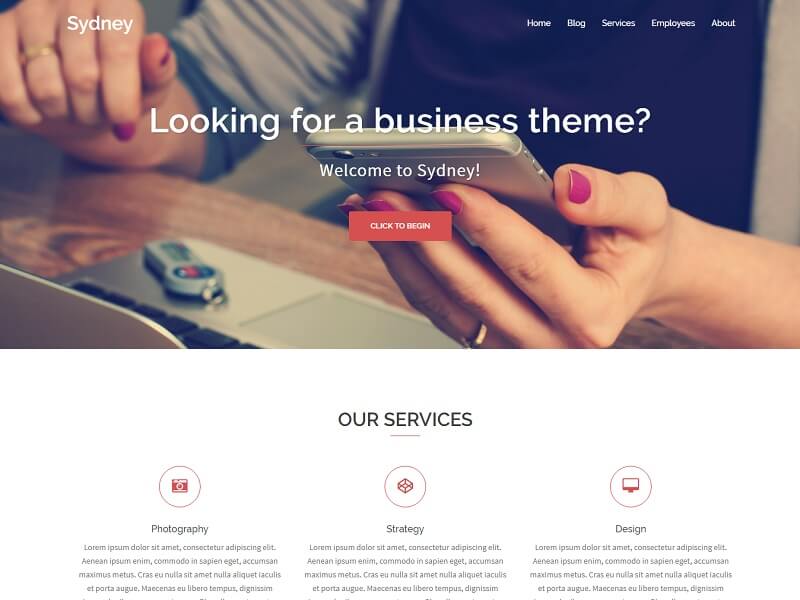 Sydney theme is a fast and minimalist theme for freelancers and small businesses. It is compatible with Elementor and gives you total control of your website. Sydney performs reasonably well in speed tests.
It provides a simplistic way of building a WordPress website and looks very good on small devices. You can choose to download it for free or purchase its Pro version. The page speed score for this theme is 98% and can fully load in 2 seconds.
---
10. Page Builder Framework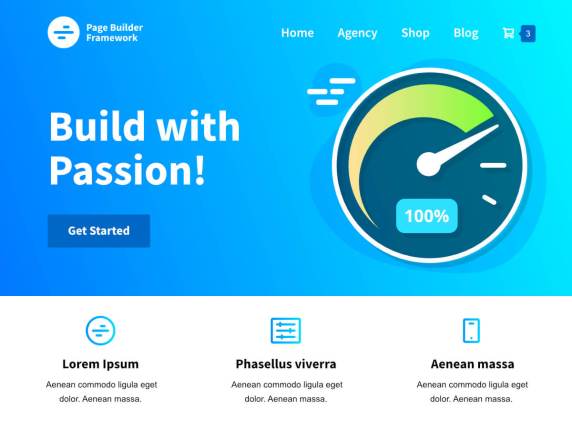 Page Builder Framework offers a healthy combination of fast load time and customization. The 98% page speed score and 1.2 seconds rapid load time places this theme among the fastest WordPress themes.
Besides, the Page Builder Framework provides unique design tools for expanding the possibilities of your website. You can download the theme for free or choose its premium version that comes with more than a dozen features.
---
So that's it from my side I hope you really enjoyed the List of Free Fast Loading WordPress Themes. Feedback will be really appreciated.
Also If you liked it then please share it with your friends and followers.