Latest & Greatest: 14 Freshest Templates at 35% Discount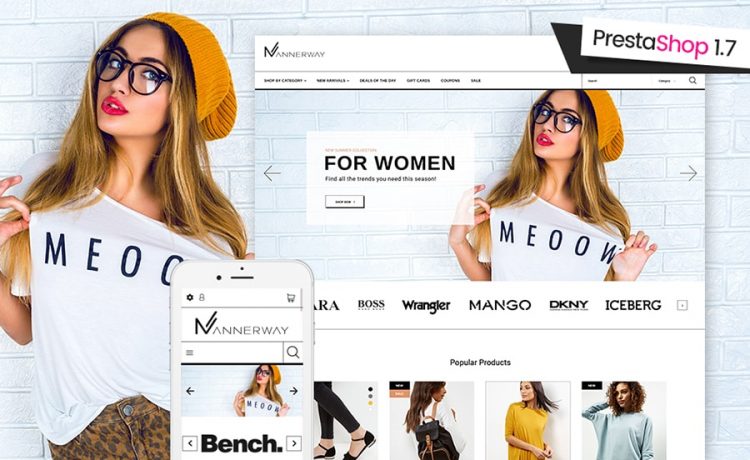 Smart website owners build their websites with templates. Those, who are even smarter, find the right points of time to purchase themes and get impressive discounts. Do you want to join them? It's high time as the TemplateMonster marketplace runs a massive sale on April 9 – 11. During these three days, you can purchase any theme at TemplateMonster with 35% discounts. No exclusions, indeed.
How To Save On Top Themes This April?
The freshest templates of this spring have just arrived and are ready to galvanize your website this April and on. For more people to benefit from them, the TemplateMonster marketplace announced an impressive spring sale that will be going on for three days. To strike your 35% off, you've got to choose the theme that's ideal for you, add this template to cart, and process to checkout. You'll pay more than a third less for it if you do this on April 9 – 11.

How to Choose Your Spring Favorite?
Deciding on a website template is not a simple thing. You've got to know the right places to look at and you've got to know what criteria to apply when making your choice. Let me quickly guide you through this all.
Choosing best-selling website templates, you've got to first settle down what's your preferred template type. If you're after CMS, WordPress theme is the leading option, with Joomla playing the second fiddle. If HTML coding rings a bell for you, opt for HTML5 website templates. Are you more on the e-commerce site? The themes for trendsetting Magento and PrestaShop sites will deliver you all you need to run a fully-fledged e-store with ease.
Once settled down with the template type, you've got to find the themes that match your professional vision. Then, check out their Live Demos. Look for the theme with rich, modern UI that provides for user engagement and higher conversion rates. Moreover, the web site's color scheme should match your brand identity and ensure good readability on website pages. Next, evaluate the quality of UX elements, incorporated into the theme.
Finally, you've got to brush over the features of the selected theme. Responsiveness and cross-browser compatibility are 100% necessary. A rich set of prebuilt plugins onboard will be a great time- and money-saver as you'll have all the functionality you need at once. Then, check out what's the way you're supposed to customize the theme. Having a WYSIWYG builder on top is great, isn't it?
So, the right way to choose your template among the latest and freshest ones rests on three pillars: website type, UI, and UX. If all three play well together and match your needs, you've arrived at your best option. What's left is to get it with 35% off on April 9 – 11!
Tristana: Modern Blog Responsive WordPress Template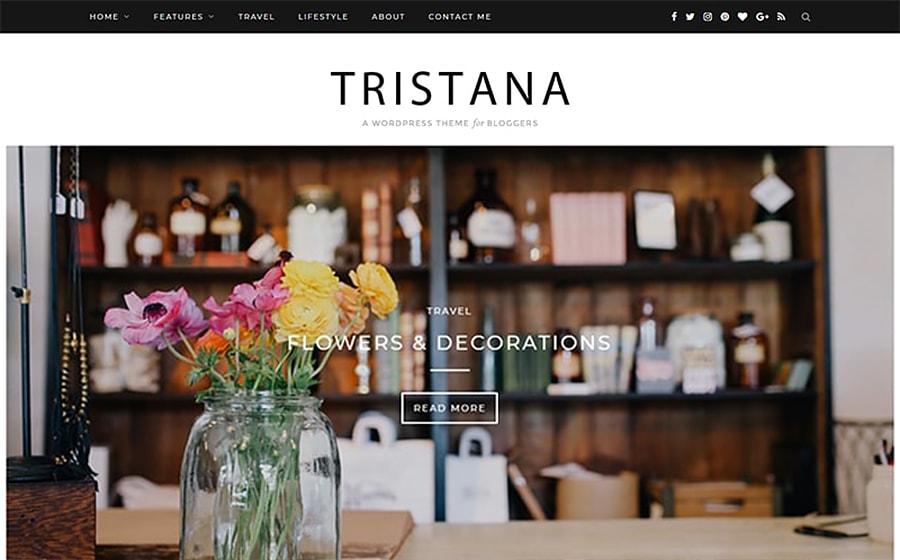 Tristana theme is the new classic among WordPress blog templates. It features 6 homepage layouts that let you choose among standard, full-width, grid, list, and two-column arrangements of page elements. Moreover, the Tristana theme goes bright with 10 pre-defined color schemes and an option for you to create a custom one without touching any code. Fully-supported and extensively documented, the Tristana theme is the one to get your website running without delay.
---
Mechanicum – Vehicle Repair Services WordPress Website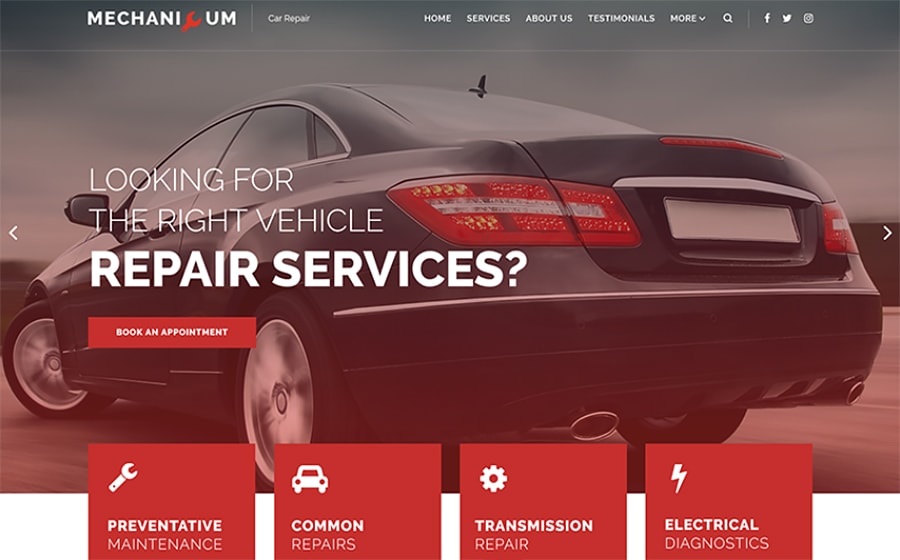 Energetic and conversion-optimized, the Mechanicum theme is built to let you power a reliable niche presence for a car repair business. The theme delivers you a number of ready-made layouts and content blocks that ensure a highly transparent and effective presentation of your company. Some of these blocks are powered by pre-built premium plugins, such as Elementor, JetElements, Cherry Plugins, MegaMenu, etc.
---
Cost: Professional Accountant Multipage HTML 5 Website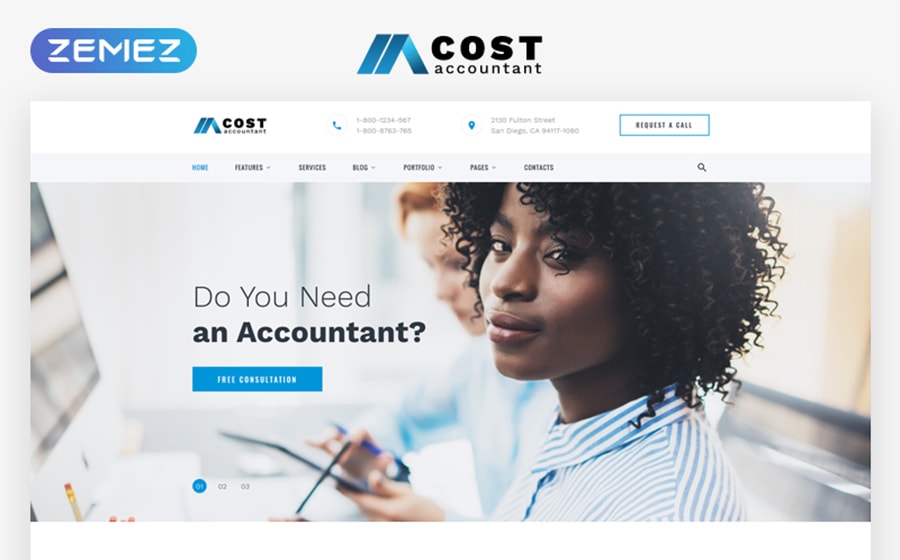 With Cost, powering a professional, lightweight web presence is at your fingertips. Cost is a multipage theme that armors you with a huge set of UI elements and blocks, as well as with 40 pre-assembled pages to meet your specific needs. What's more, this theme brings you present-day CSS3 animation effects and transitions, Parallax scrolling, hand-drawn icons, and other UI enhancements.
---
Concord: Corporate Multipurpose Bootstrap 4 Website Design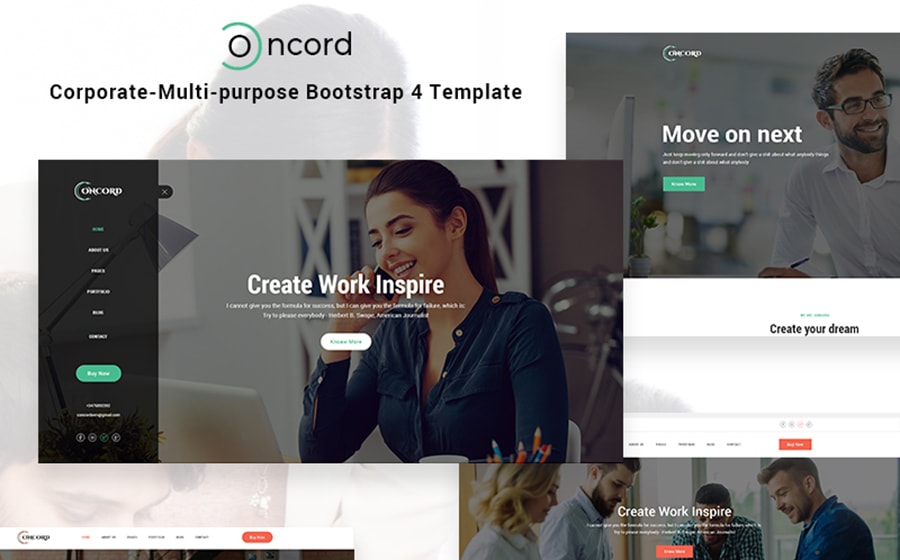 Concord is one of the most advanced HTML templates that run on Bootstrap 4. It's a piece of cake for web designers, graphic designers, and creatives who need a high-quality HTML template to jumpstart their projects. This theme is optimized for SEO, cross-browser compatibility, responsiveness, and fast page loading. By this, it allows you to reach the widest audience, engage, and successfully convert it into your cherished clients.
---
Crayon – Art Portfolio Website Template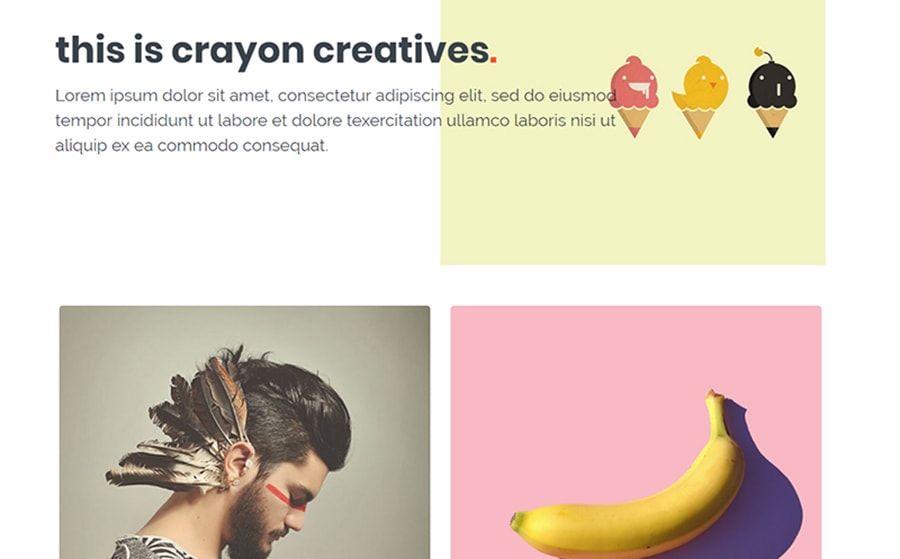 Crayon is a state-of-art, stylishly colored HTML website template that will take your site's visual appeal to the whole new level. Based on a modern grid, the homepage's layout creates an engaging mosaic of your posts. These posts liven up on hover and additionally amuse you, website guests, with a number of intricate CSS3 animations.
---
Venture: Responsive Joomla Theme for Event Planner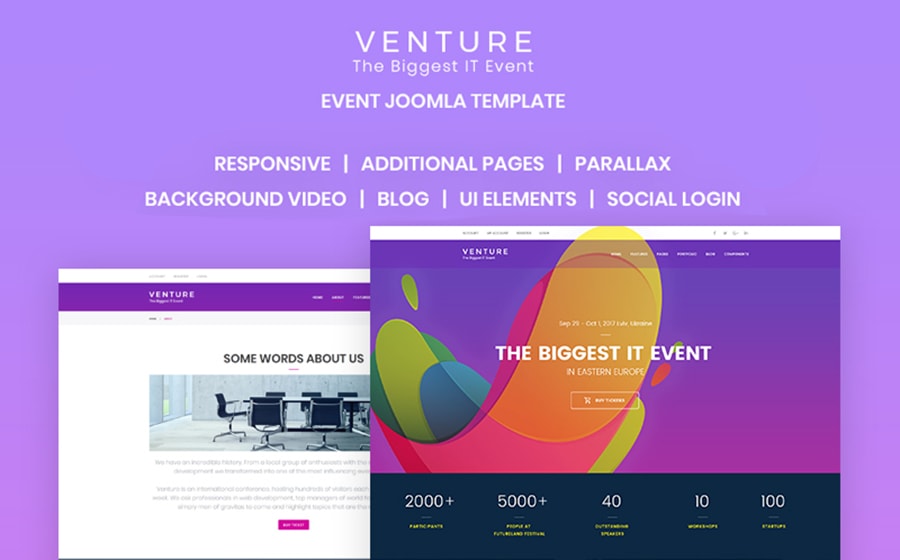 Thanks to its cutting-edge, juicy design, Venture theme is recognized as one of the most successful Joomla themes of this season. On top of the standard set of pages, this theme brings you a number of extra pages, including Our Team, History, Career, Pricing, Gallery, Forum, etc. What's more, Venture is meant to reinforce the UX on your website thanks to Social Login, stick-to-top menu, accordions, toggles, counters and much more.
---
SlimShape: Responsive Joomla Site for Personal Fitness Coach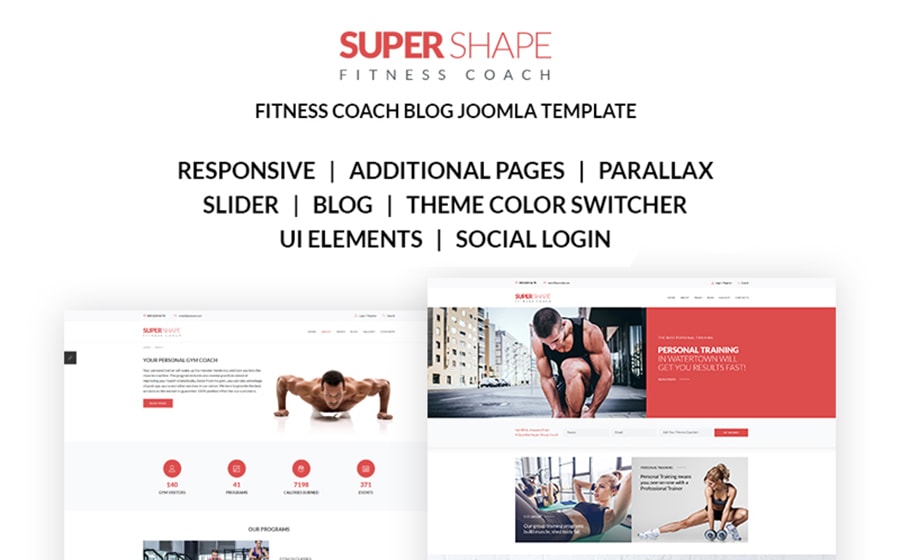 With SlimShape, you don't have to get down to web design and coding basics. This theme provides for next to effortless creation of your custom web presence, enhanced with a number of UI and UX boosters. For instance, social login lets users log-in in one click with the help of their favorite social networks, while the stick-to-top menu facilitates the more streamlined website browsing experience.
---
BitPro: Cryptocurrency/Bitcoin Joomla Website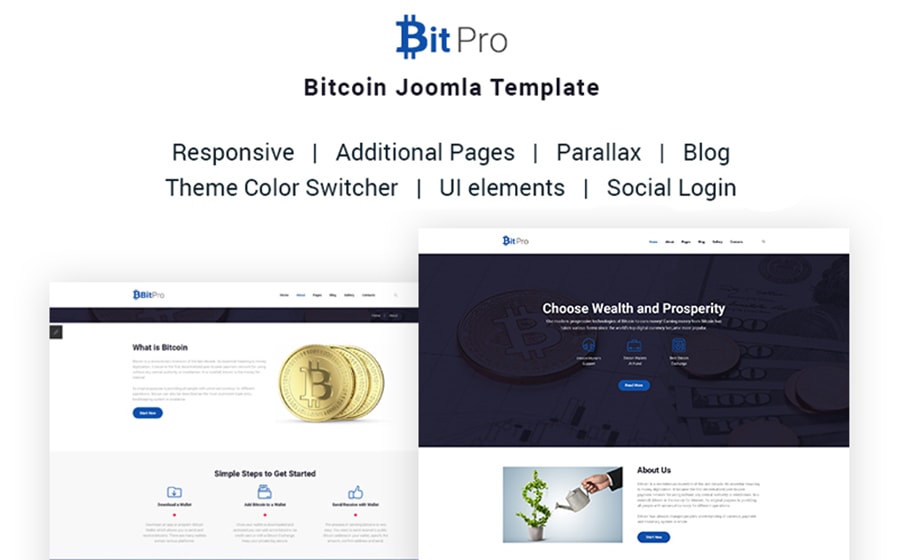 Powering a top-grade cryptocurrency website, don't hesitate to take advantage of this niche-tailored Joomla theme. Template's design is effectively optimized in terms of SEO and conversion to help you make great strides. Moreover, you can easily adjust the template in line with your corporate identity thanks to simple-to-use pre-built Color Switcher.
---
Shop4U: Furniture Magento E-store Design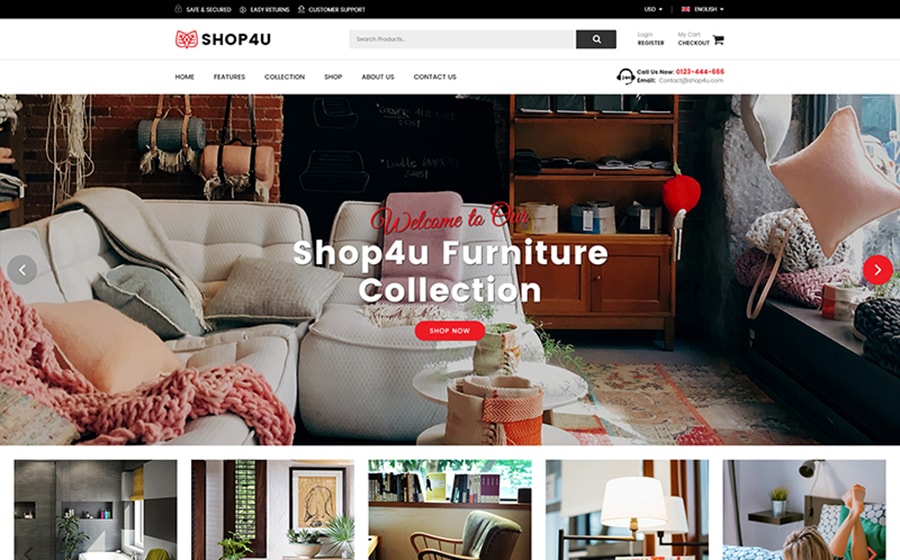 A recent arrival, this charming and thought-through Magento theme constitutes an awe-inspiring solution for your web store. Shop4U includes a bunch of exclusive extensions, e.g. the ones that underpin the theme's advanced MegaMenu functionality, Ajax Layer Navigation, Color Swatches, Cloud Zoom, and more. In addition to this, within the Shop4U's powerful admin panel, you're welcome to go RTL, change colors in a click, switch between fonts, add translations, etc.
---
Shopy: UX-centered Premium Magento Theme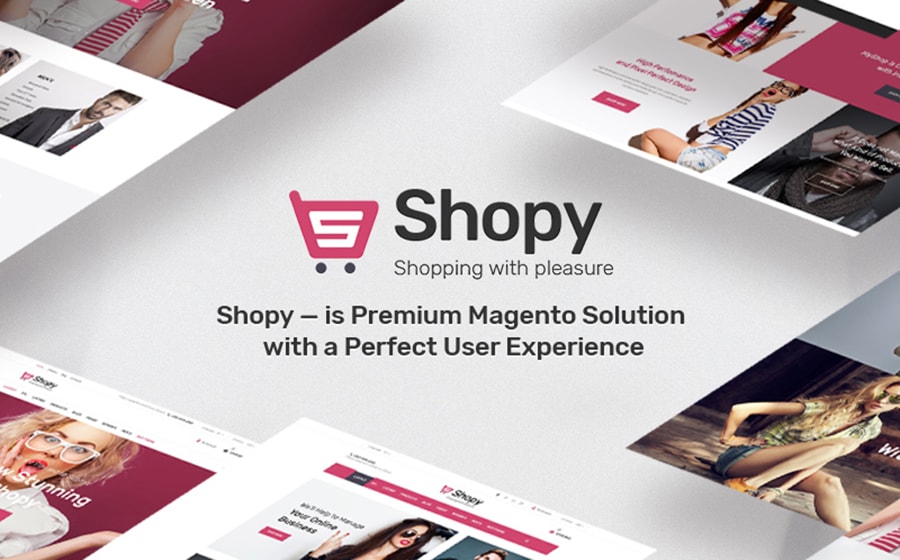 It's hard to deny that Shopy is a treasury for powering an e-store of any kind. It brings you 13+ multi-purpose Homepage layouts, 9 Listing page versions, 4 custom-tailored Gallery pages, etc. On top of this grandeur, the theme lets you take advantage of Revolution slider, improved Layered Navigation, MegaMenu, RTL support, and other equally valuable features.
---
Mannerway: Fashion/Clothes PrestaShop Template
Mannerway is an ultimately modern e-store theme that's inspired by youth fashion and minimalism. Created by a certified PrestaShop developer, this theme is made with optimized, bug-free code and delivers truly impressive performance. Moreover, Mannerway features a number of extensions that let you power Manufacturers Block, MegaMenu, Search, Product Quick View, social media login functionality, and way more.
---
BikeRond: Bike Shop PrestaShop Design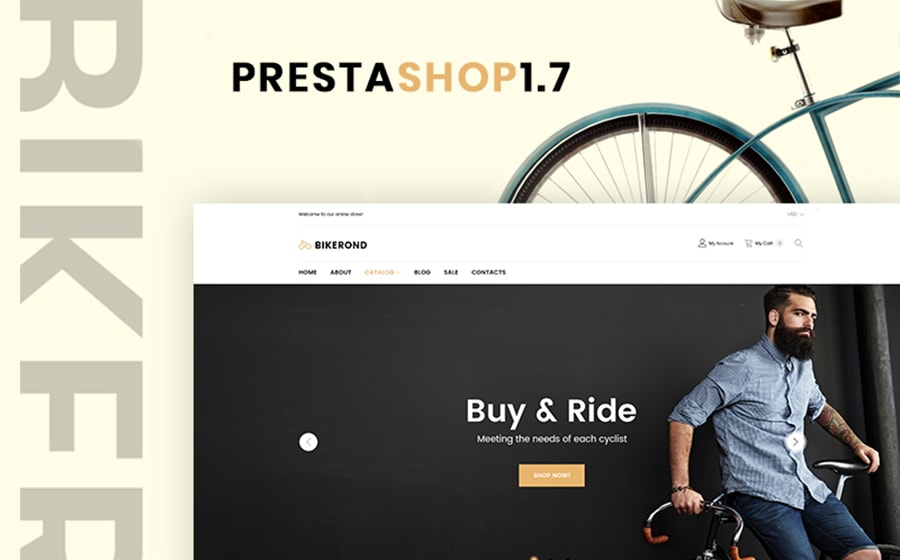 This fresh bike shop template bridges hipster aesthetics with bike store design classics. You can edit the layouts and content of your e-store using a visual Mega Layout Builder. Moreover, BikeRond features a great many exclusive modules that help you to manage your online store effectively. Hit Live Demo to see it for yourself!
---
Speaker: Life Coach Moto CMS 3 Site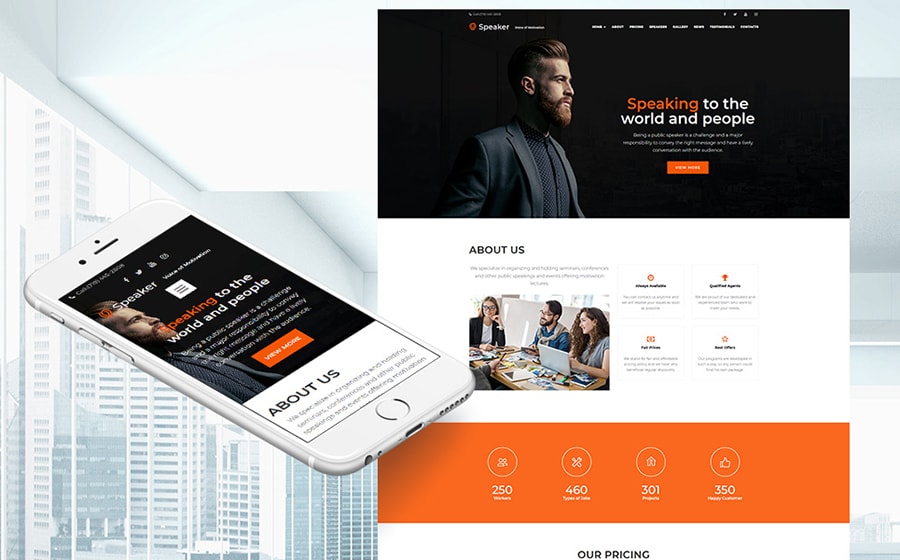 Our next well-liked template is not only a visual treat but also one of the best options for web design newcomers. It takes just a couple of days to completely customize your web presence within the feature-rich drag-n-drop MotoCMS builder. Sing up for a free 14-days trial and get a pre-taste of worry-free template customization process right now.
---
Phuler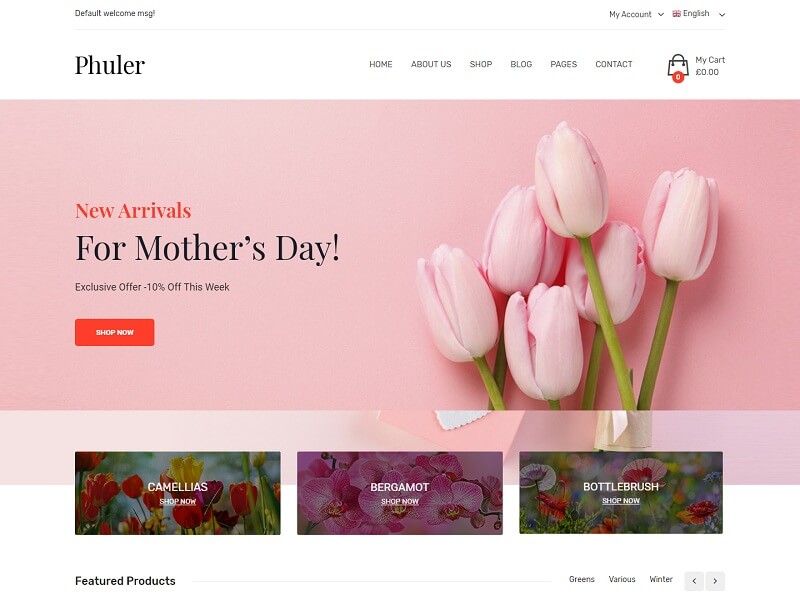 Phuler – Flower Shop WooCommerce WordPress Theme is a fully responsive WooCommerce theme. This theme has been designed elegantly and coded simply. You can showcase all kinds of fashion products, flowers, flower vessels, bouquet, home appliances, stationery products, gift items, and many more things in this theme.
---
Are you excited by 14 freshest and greatest templates for this spring? As a matter of fact, there's one more reason to be excited and wholeheartedly welcome the upcoming April. It's the pending sale that will take place on April 9 – 11. Just go for purchasing your theme these days, and you'll spend one-third less on powering a breathtaking web presence!
Is there any question concerning the templates and the sale that we've missed? Do not hesitate to speak up below.
Stay tuned!