WordPress folders in media library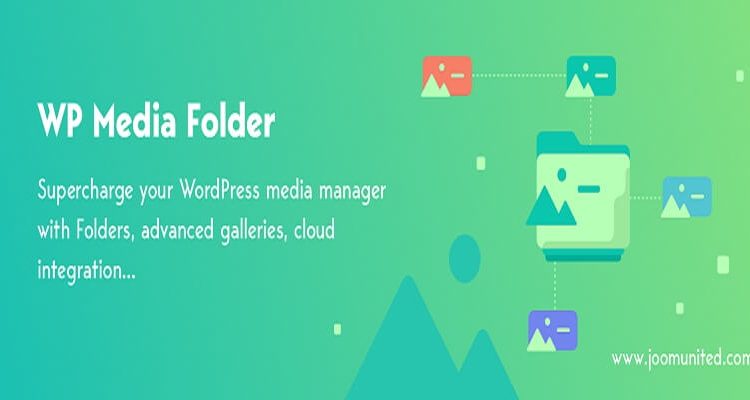 Nothing spices up an article like an image or a video. There's something about media that gets right to the heart of the matter. It stands to reason that picking the right image or video is not a trivial choice, but as a website grows, so does the level of maintenance that is required to keep everything organized.
Unfortunately, WordPress does not excel when it comes to media management, and before you know it, the idea of an organized website flies out of the window… unless you guard against it. Not to worry, however, as that is the reason d'être of media managers.
WP Media Folder is the most popular media manager plugin that allows you to organize your images, videos, and other files. Best of all, the WordPress plugin is designed to be intuitive!
Media Manager
Learning curves can be frustrating, intimidating beasts. For this reason, WP Media Folder is a plugin that has been designed with a gentle learning curve. In fact, new users won't have to waste any time familiarizing themselves with the plugin. Although the extension rebrands your WordPress Media Library, it also does so to make it more intuitive to use.
WP Media Folder functions just like your desktop file manager. That is to say that everything is grouped neatly in folders and subfolders. You can create folders for cover images, and others for rough concepts or screenshots; anything you like, in any way you prefer.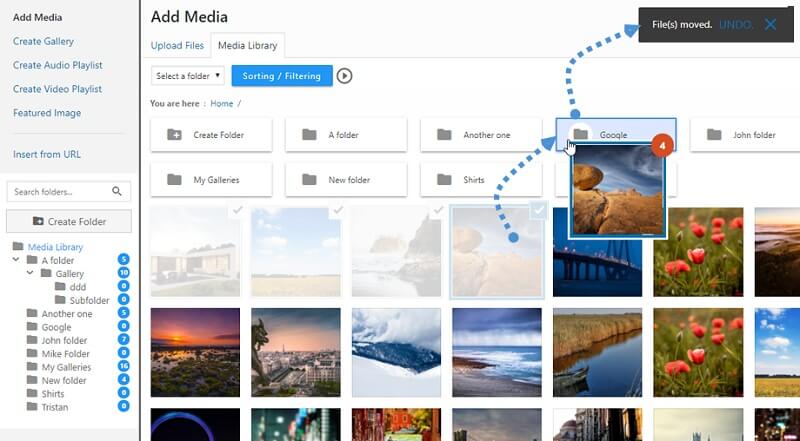 Moreover, WP Media Folder adds features that help you reach your files in no time at all. Tools such as filtering and sorting quickly and effortlessly arrange your files to bring you the media that you need to your fingertips.
Another virtue of WP Media Folder is its speed. A compact plugin, WP Media Folder does not have to trade quality for speed. And it's not just the loading times that are fast; WP Media Folder uses AJAX extensively, cutting loading times and boosting productivity.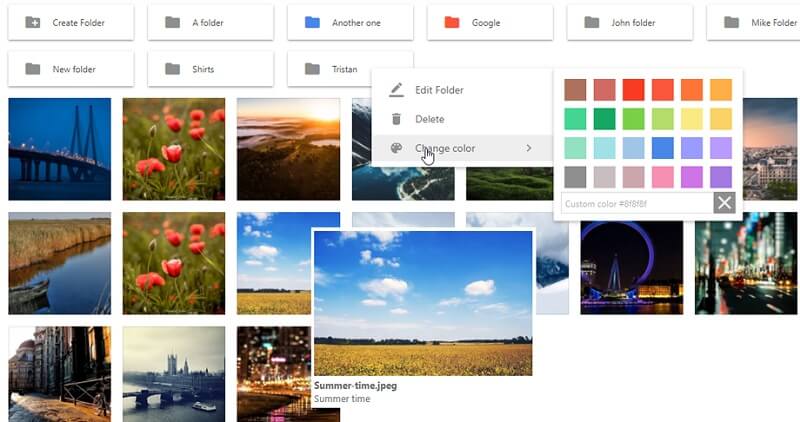 Apart from folder management, WP Media Folder also allows quick and easy file management. For example, the WordPress plugin gives you the possibility of rapidly updating, replacing, deleting files or put them into several folders. And if you want to go all out, you can even customize file icons. In an age where the cloud dominates file storage, WP Media Folder also keeps up with the times.

Sync & Import
You'd be forgiven if you occasionally find your files scattered around. Whether Google Drive, Dropbox, OneDrive, Amazon S3 or any other cloud storage facility, the options are ever more abundant to store everything safely in one place. Through the WP Media Folder Addon, the WordPress plugin gets additional compatibility, allowing you to synchronize these cloud services with your WordPress media library.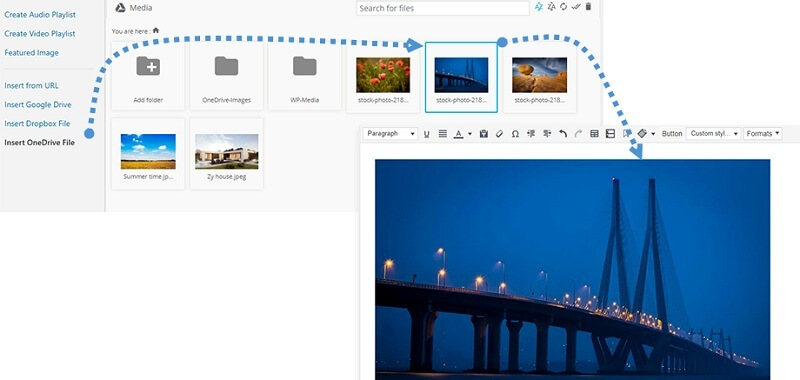 The synchronization is two-way, which means that changes on either WordPress or the cloud services are reflected on both platforms. In short, WP Media Folder doesn't only help you use files that are stored elsewhere rather than on WordPress.
In addition to this, it also ensures that you do not have to manually upkeep your files across different services. In fact, if you've already spent hours organizing your cloud services' files, you'll also be pleased to learn that WP Media Folder retains the directory structure, even when synchronizing files.

Nonetheless, files are not only stored on cloud services. FTP is the central hub for your WordPress website's media. To this end, if you have files scattered across your FTP server, WP Media Folder also comes with tools to help you retrieve them.
Indeed, WP Media Folder allows you to import files from your FTP server without jumping through hoops; rather than sifting through a myriad of folders to find relevant files, simply select the folders that you want to import! And if you're considering switching to WP Media Folder, you don't have to reinvent the wheel.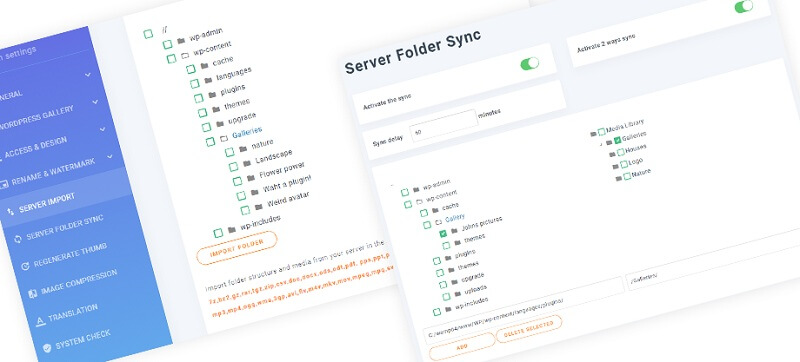 Third-Party Compatibility
Regardless of what your WordPress setup, WP Media Folder has got you covered thanks to its compatibility with third-party plugins. Thus, for example, WP Media Folder is compatible with WooCommerce, helping you keep your online store organized.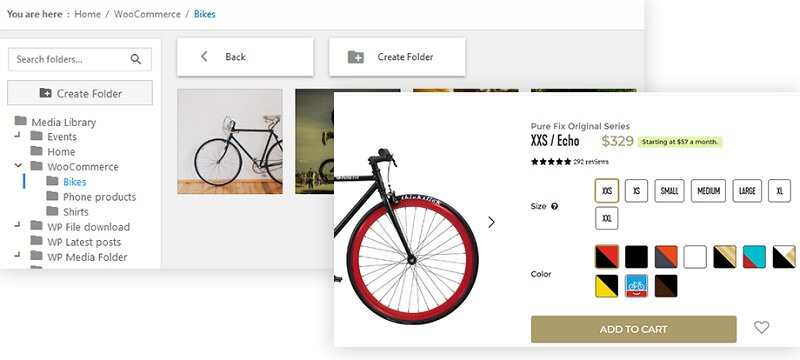 If your WordPress blog is powered by a popular builder, such as Beaver, DIVI, Visual Composer, or any other page builder, then you'll also appreciate the fact that WP Media Folder is fully compatible. All you need to do is install the WordPress plugin and continue creating great content!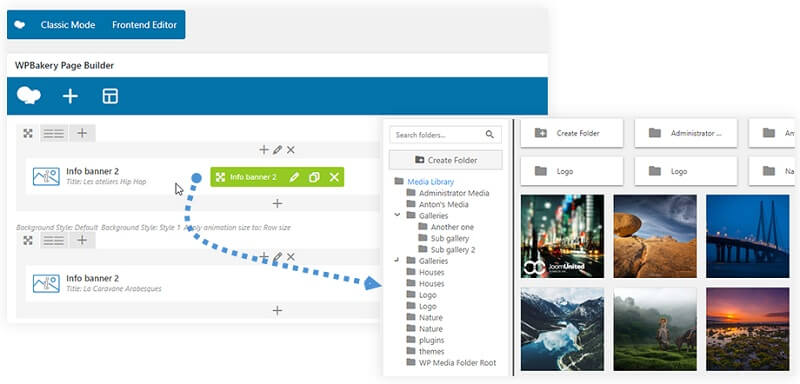 You could have hundreds, perhaps thousands of files. And you probably reel at the thought of gathering them from across all your servers and neatly organizing them, but file management does not have to be a chore. Media manager plugins exist to make your life easier – WP Media Folder is proof enough of that.
WP Media Folder Main Page: https://www.joomunited.com/wordpress-products/wp-media-folder