12 Best Truecaller Alternative Apps 2023
We arrange a list of Best Truecaller Alternatives Apps which are used as a multifunctional software for the smartphone, these apps are used for the motive of browsing the phone number of anyone, and also for identifying caller ID, spam calls, etc. you can also block unwanted calls by using these apps.
We have compiled a list of the best TrueCaller Alternatives apps. With these apps, you can easily identify incoming calls.
There are some caller id and call blocker apps available on the play store but among them, Truecaller has the most number of users in the world, but lots of users don't like this app some say that the app causes battery drainage issues and it slows down the device speed. if you also don't like Truecaller here we arrange a lot of the best alternatives options with great features for you.
List of best Truecaller Alternatives Apps we cover:
1. Information.com 
2. whoscall 
3. Hiya (Whitepages Caller ID)
4. Calls Blacklist pro
5. Showcaller
6. Mr. number
7. Eyecon
8.  Call app
9.  Call Blocker
10. Real Caller
11. Trap Call
12. WhoWho 
1. Information.com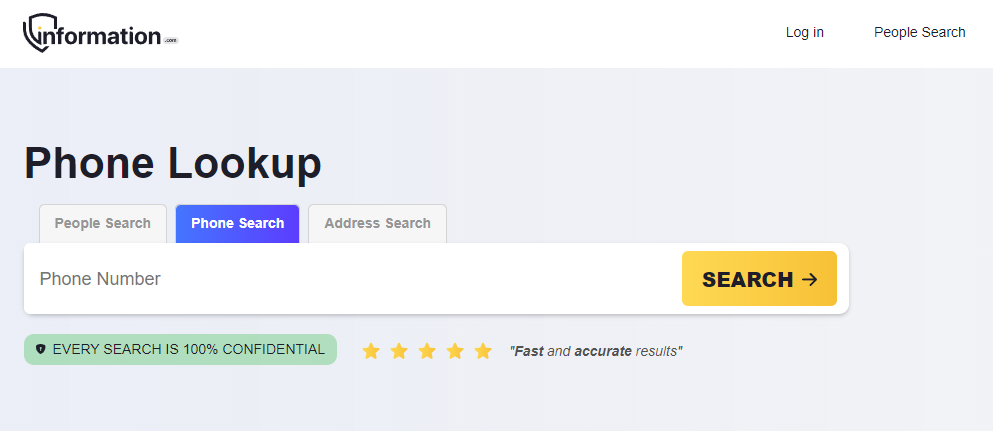 Information.com is a website that's more powerful and user-friendly than most caller ID applications. What separates Information.com from similar applications is that it's connected to one of the largest public records databases on the internet. In fact, it contains information about millions of phone numbers across the United States. How is this possible? Continuous updates to thousands of public records databases across the country.
When you use Information.com's reverse phone lookup tool. Not only can you discover the identity of a caller, but you can uncover much more information about them. Some of our favorite examples include their address, email address, and other phone numbers. With access to this information, you can stop spam callers dead in their tracks and identify anyone who's calling you.
---
2. WhosCall :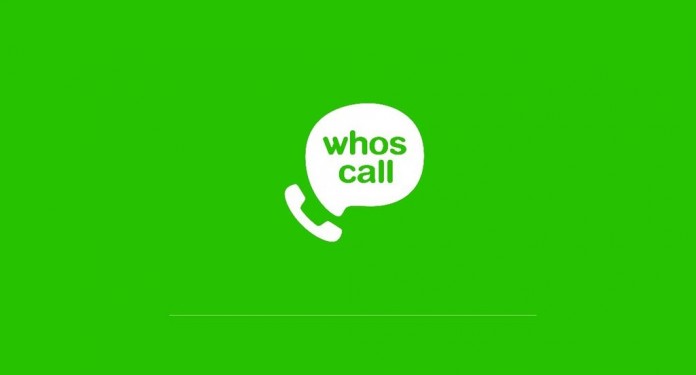 Whoscall is one of the best Truecaller Alternative apps out there and hence it is one of the best apps that you can use on your devices.  Being the database of almost seven-hundred million mobile and cellular numbers throughout the globe, WhosCall is centered on the method of reverse number lookup and identification.
The app has been downloaded more than 70 million times. Whoscall is a highly-regarded phone app with caller ID and Block function. Whoscall rewarded as Google 2013, 2015, and 2016 the best app. One of the best features of this app is its offline database which allows you to identify calls even when you are not connected to the internet.  It is software for figuring out those numbers whose identity is perpetually displayed on the cell monitor as a private number, unknown or established on two to 3 digit code phrases.
---
3.Hiya (Whitepages Caller ID) :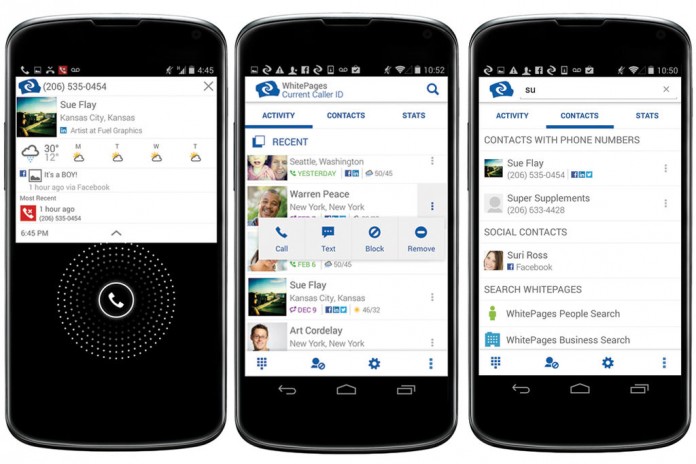 Hiya is one of the famous Truecaller Alternative apps on the list.  Hiya comes with different features like it blocks spam calls, detecting fraud numbers, and seeing every caller ID. You can get FREE spam call alerts and it blocks spam phone calls automatically.  It shows you the true caller ID so you know who's on the other end of the line.  This is free to use and comes with no das, unlike some other apps.
Hiya is an application for the smartphone that is used for the reason of realizing regards the identification of the unknown callers and those whose identification is continually proven as an exclusive number on the screen or smartphone. By using utilizing Whitepages Caller identification, smartphone customers can quite simply come to grasp in regards to the identity of callers whether it is your buddy or foe.
---
4. Calls Blacklist PRO :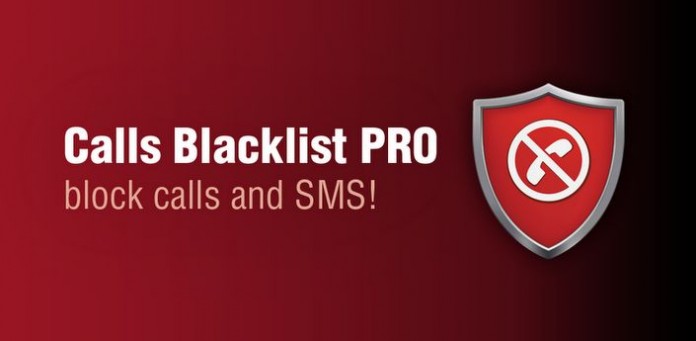 Calls Blacklist Pro is claimed to be essentially the most fashionable calls and SMS blocker utility to make you ready to effectively block those numbers who are continually interrupting you by using sending SMS or making product merchandising calls.
The satisfactory about Calls Blacklist pro is that it is even used for blocking junk mail messages as well and makes the mobile lifetime of the customers simplest.
---
5. Showcaller :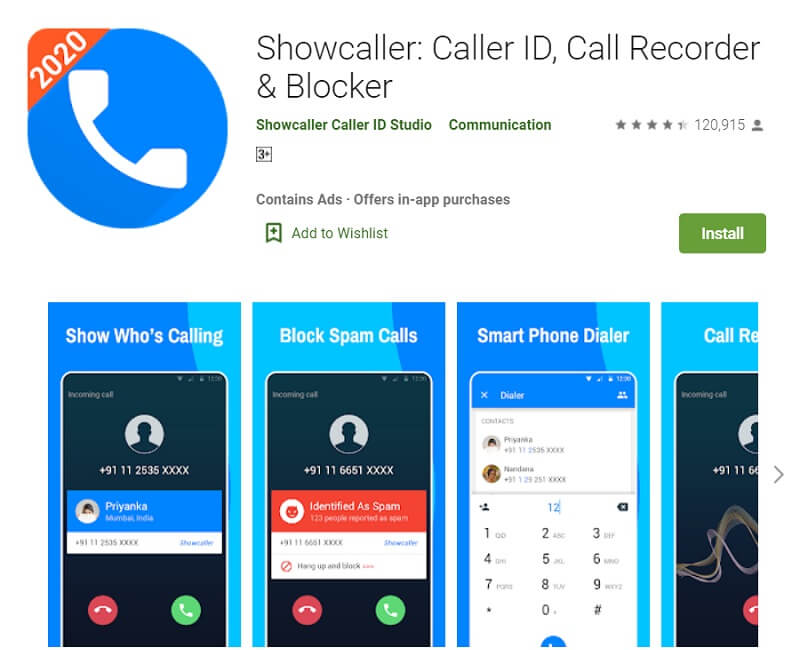 Showcaller is a free caller ID and calls blocker app and it identifies true caller ID names and regions easily. This app is widely used all over the world because of its great features, this app comes with features like spam avoiding, avoiding calls from the scam industry, avoiding robocalls and it also avoids telemarketing calls
More than 50 Million people trust this app. One of the best features of this app is its caller Id still works in offline mode.  This app comes with the feature of call recording means it can auto-record incoming and outgoing calls with clear HD quality.
---
6. Mr. Number :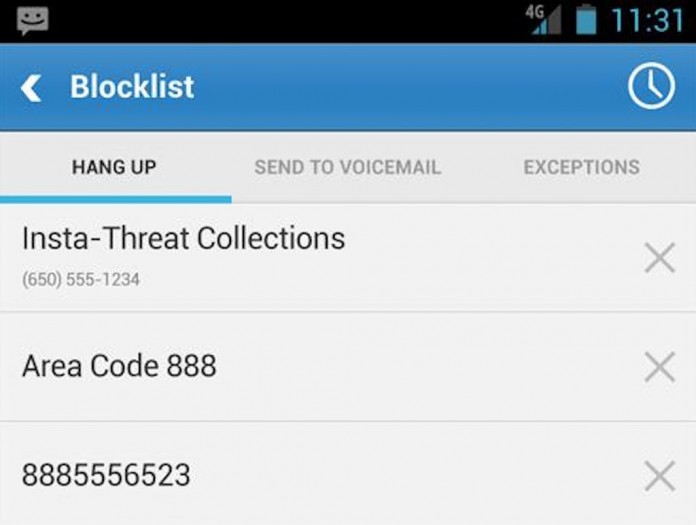 This app does a great job of identifying unknown numbers and spam calls. One of the best features of this app is that you can predefine conditions that allow you to block calls from specific people, areas, or even an entire country.
Mr. Number-Block's name Block us many identity software that's used for blocking off the undesirable calls and SMS. Mr. Quantity-Block call Block is the satisfactory and complete method to establish and discontinue the junk mail calls, rip-offs, and frauds.
---
7. Eyecon :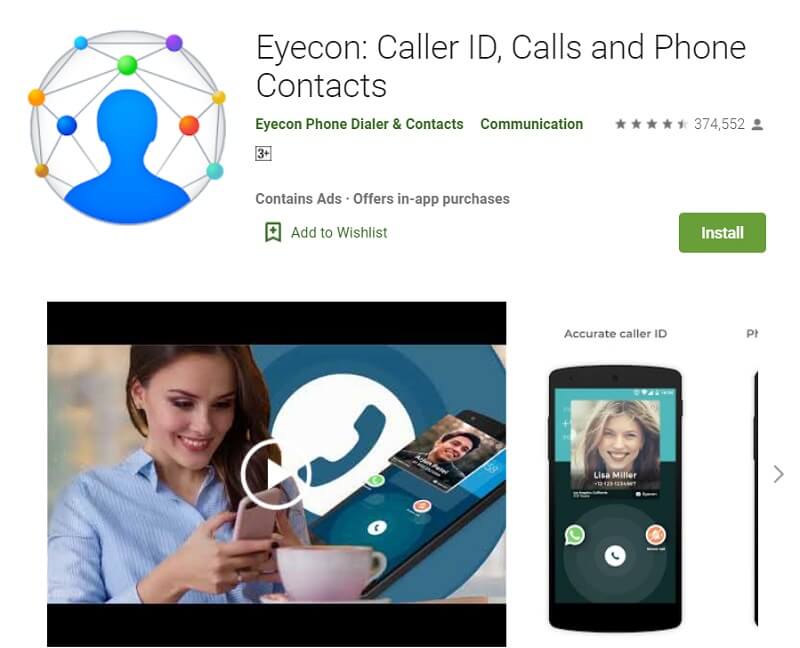 This app can identify calls and show you pictures and names of unknown callers.
This app blocks spam calls and it shows your caller's location also. The best feature of this app is its ability to sync with social media profiles. The app syncs with different social media channels to identify your contact's true photos to create a photo-based address book and dialer, which means you will receive much more information on unknown numbers using this app than either Truecaller or any other caller ID app on this list.
---
8. Call App :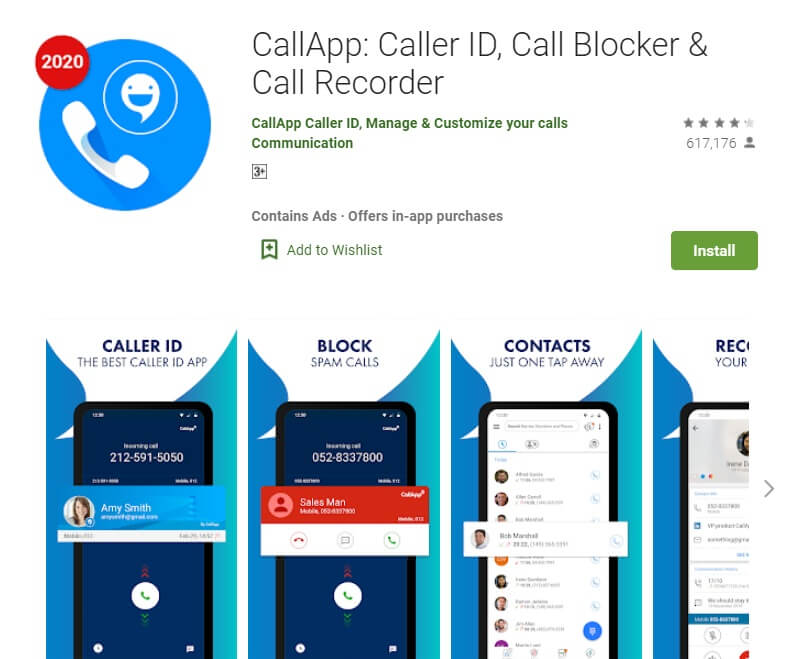 Award-winning caller id, block calls, and recorder used by over 60 million users. This app blocks spam calls, unknown calls, spam messages, and unwanted calls. One of the interesting features of this app is it can customize ringtones for different users and this app auto-records your phone calls also.
This app is free and trusted BY 65 million people.
---
9. Call Blocker :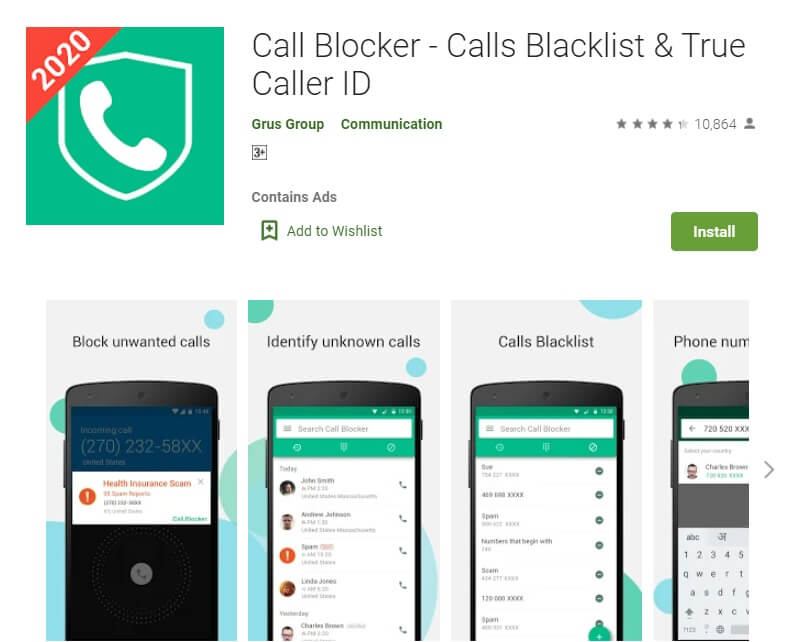 Call Blocker app help to find true caller id and block unwanted and spam calls. call blocker will automatically block phone numbers from spammers, telemarketers, and robocalls.
you can also block calls using a call blacklist. this app comes with the world's largest phone number database.  This app also gives you reminders of missed calls, and it notifies you whenever a block-listed caller calls you.
---
10. Real Caller :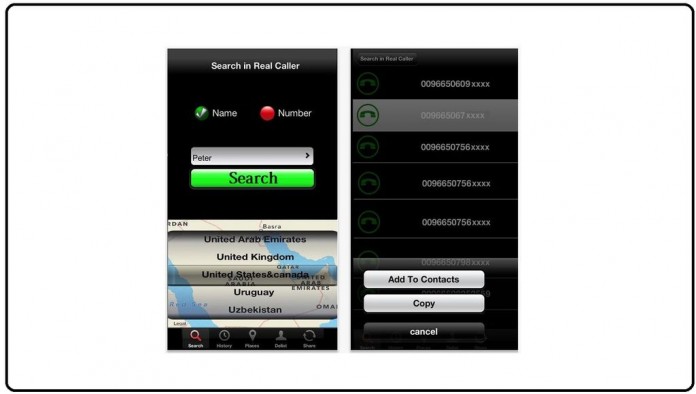 Real Caller is a utility for smartphone users for the cause of getting telephone listing and caller identity. Actual Caller makes it feasible for the customers to get the caller identification of the real humans who're making you call staying nameless.
---
11. TrapCall :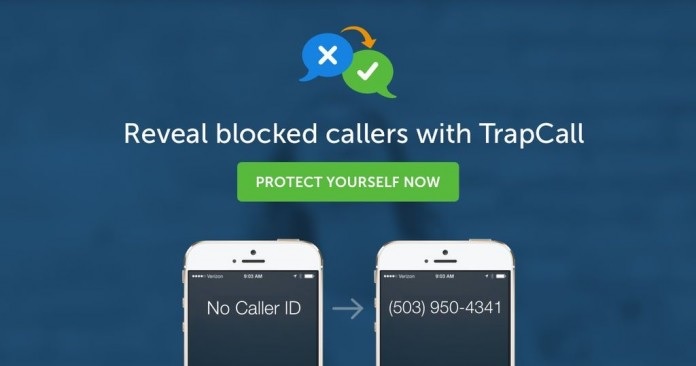 TrapCall is an application for the cause of getting the caller IDs and unmasking the blocked calls. It is a method for getting the identity of these numbers that are always shown as confidential numbers or unknown. By comfortably utilizing the TrapCall, you would be able to get the points of blocking and prescribing the calls, getting the no caller identification calls and monitoring who is calling you, and much more.
---
12. WhoWho :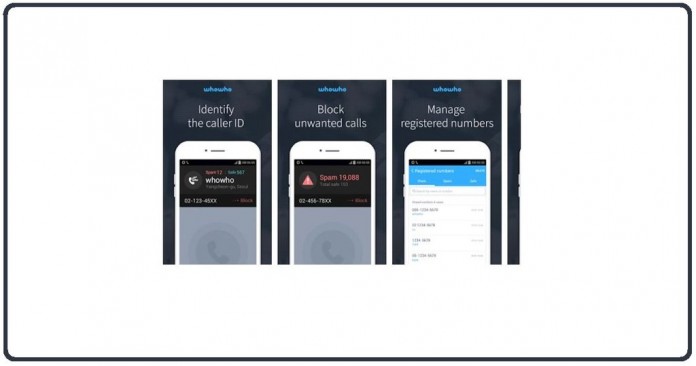 Truecaller Alternatives Apps "WhoWho" is a caller id and call blocking off an application that furnishes the answer for picking the caller identity, blockading the undesirable calls, managing the registered numbers, and choosing the spam calls earlier than responding to the callers. Who will inform you which call is an actual one and which can be being made from the false numbers?
---
Conclusion – 
In the market, there are too many apps to find the caller info. Truecaller is a great app for this purpose and also other Truecaller Alternative Apps are available. It's up to you which apps you want to use. Thanks for reading this article on Best Truecaller Alternatives Apps.  Similarly, in this digital era, you can easily find authentic and effective alternatives for all your needs. For instance, if you are looking for an effective alternative to a link-building service, you can visit outreachmonks.com and get valuable insights.If you have any suggestions in your mind then you can write us down.
---
Follow Wpshopmart for more updates on tech and digital development.