12+ Best Free WordPress 404 Plugins 2023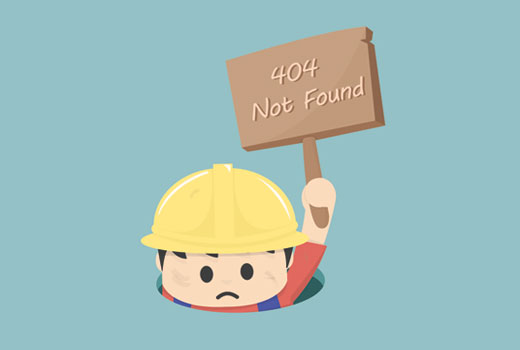 For an authority internet site, having an appropriate and custom 404 error web page is enormously major, as it's an exhibit of how you plan to manage an error. 404 error usually are not excellent on your web site's search engine optimization and user experience. The nice part is that they're rather convenient to repair with WordPress 404 redirect plugins. This is the collection of best free WordPress 404 plugins for WordPress customers. If you happen to establish a new plugin, created a brand new custom post sort, or registered a customized taxonomy, then gaining access to the new URL could effect right into a 404 error considering yours. An htaccess file shouldn't be up to date. These are simply a few of the numerous feasible explanations that may cause existing content to exhibit 404 error.
Also See
1. 404 Solution

404 Solution redirects page not found errors (404s) to pages that exist and logs the errors. Redirects can also be created based on the best possible match for the URL the visitor was most likely trying to reach.
---
2. Colorlib 404 Customizer

Colorlib 404 Customizer is a free WordPress plugin that allows you to create a custom and stylish 404 page quickly via the Live Customizer. This amazing plugin offers you the possibility to edit and customize the 404 page so you can match it to your website's design.
---
3. 404 SEO Redirection

Automatically redirect, log and notify all 404-page errors to any page using 301 redirects for SEO. No more 404 Errors in WebMaster tool.
---
4. Genesis Widgetized Not Found & 404

Genesis Widgetized Not Found & 404 – Just place in a search widget, your last blog posts, an image widget, some explanation via text widget, some galleries… You got it. The possibilities are endless.
---
5. Redirect 404 to parent

This plugin helps you define redirect rules that will redirect any 404 request under a defined URL base to the parent URL base.
---
6. 404 to Homepage

'404 to Homepage' is extremely lightweight (check the code), stable and efficient by using WordPress best practices. There are no options or settings. Simply activate the plugin and you're good to go.
---
7. No More 404

Avoid any 404 File not found errors on your WordPress-Site by redirecting the request to the closest match found in the sitemap.xml. Optimize your SEO rankings and keep users happy by serving alternative content of 404 File not found requests.
---
8. All 404 Redirect to Homepage

The 404 error pages hurt the rank of your web site, this smart plugin is a simple option to control 404 error pages by utilizing 301 redirects. Seem at the following diagram which signifies the 404 errors per time, we see a development of error rate in the last time interval. Our easy plugin will solve this via looking to redirect all 404 error pages to a residence web page or any personalized page, see the manipulate panel for the plugin within the subsequent image.
---
9. 404 to 301

In case you care about your internet site, you should take steps to preclude 404 error as it affects your search engine optimization badly. 404 ( web page now not located ) error is customary and all of us hate it, even search engines like google do the same! Install this plugin then sit down back and chill out. It'll maintain 404 errors! Mechanically redirect, log and notify all 404-page errors to any web page utilizing 301 redirects for SEO. No more 404 blunders in WebMaster software
---
10. Custom 404 Pro

Enables users to exchange the default 404 pages with a custom page from the Pages section within the Admin Panel. Or you could specify a complete URL to redirect on 404. Override the default 404 web page with any page from the Admin Panel or a customized URL.
---
11. Custom 404 Error Page

Set any web page to be used as the 404 error web page below "Settings > reading". Use any static web page as the 404 error web page. If you wish to have higher, responsive and trendy 404 web page design you must, without doubt, install 404 error page Of direction that you would be able to add your possess historical past photo and alter the color scheme!
---
12. 404page

Create your customized 404 pages as an average WordPress web page utilizing the whole energy of WordPress. You should use a custom web page Template or custom Fields, that you would be able to set a Featured photo – everything like on every different web page. Then go to 'look' -> '404 Error page' from your WordPress Dashboard and pick the created web page as your 404 error page. That's it!
---