Top 8 Industries That Benefit The Most From SEO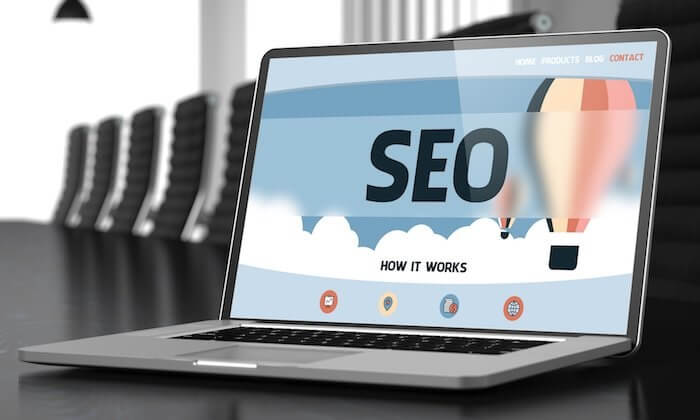 Hello there, today in this article, I have listed the top 8 industries that benefit from SEO the most. So keep reading.
Optimizing your website is crucial since many prospects browse the web in search of products and services they need. SEO helps make you more visible to your potential customers and grow your business. Almost any company can benefit from implementing an efficient strategy. However, certain industries may need it more than others.
The best SEO agencies on IT Rating offer comprehensive campaigns that consist of keyword research, analytics, content marketing, and detailed reporting.
The Importance of SEO Strategies
Using SEO strategies provides brands with major benefits. With millions of Google searches every day, it's crucial to rank at the top when users type in a search term that's relevant to what your business offers.
Companies that invest in SEO can increase credibility and build trust with their target audience. Effective strategies aim at optimizing your website's visibility and attracting organic leads.
Search engine optimization services are provided by professional agencies that help businesses improve their website ranking and reach more customers. They offer various plans depending on the type, size, and competitive positions of your business. Some companies may gain more from implementing a solid SEO strategy. Here are 8 industries that benefit from SEO:
1. Healthcare
Many potential patients tend to look for healthcare organizations online when they're experiencing particular symptoms. SEO strategies can help prospects find your business easier and book an appointment as soon as possible. A higher search position is an indicator of your website's credibility and trustworthiness.
Medical practitioners often specialize in one field and operate locally. Using optimization campaigns eliminates tough competition and provides more keyword opportunities. Many top-ranking SEO companies offer proven marketing strategies that meet the healthcare system's needs.
2. Professional Services
If you're an IT consultant, architect, financial planner, or provide any other professional service, you need to consider using SEO. It will allow you to target your potential customers in your location, build a reputable brand, and stay competitive in your field.
3. Real Estate and Interior Design Companies
These industries get a lot of attention from users looking to buy or rent a house, apartment, condo, or renovate their property. It's beneficial to focus on local SEO since people search for real estate and design companies that operate in their city. For instance, if someone is planning to buy an apartment in Boston, they will likely type in "real estate services Boston". Professional SEO companies conduct research and identify the right keywords and phrases for your business.
4. E-commerce Businesses
E-commerce websites thrive on a consistent stream of buyers. If such companies don't use SEO, they miss out on winning new customers and retaining the current ones. E-commerce websites often receive clicks from users that aren't ready to buy or that don't find your store credible. Search engine optimization best practices are implemented by good e-commerce website development companies during the planning phase. Implementing an SEO strategy can help identify what your visitors need, optimize your content, build authority, and attract quality leads.
5. Restaurants Industries That Benefit From SEO
The restaurant sector is very competitive. With the growth of online ordering services and delivery apps, people have more options than ever. Optimization is a way to increase your online presence and let customers find you quickly across multiple platforms. Some search engine optimization companies specialize in SEO for restaurants. They work with a variety of businesses, including family brands, food and beverage sellers, and health-conscious companies.
6. Travel and Tourism Brands
The tourism industry depends heavily on the Internet. According to Google, over 60% of leisure travelers and 55% of business travelers use search engines to plan their trips. SEO tools ensure that your keywords are specific. This helps create helpful content for your audience, rank higher, and increase the number of bookings and sales.
7. Pet Services
If you own a pet care business and don't use SEO, you're likely falling behind your competitors. Imagine that your prospect is looking for a dog walker in your city. In most cases, they will type "dog walker [your location]" and find other pet businesses. With the right strategy, you can attract more long-term clients and outperform your competitors.
8. Automotive Companies
This industry is considered to be one of the most profitable ones. Millions of users search for automobile-related content every day. When people start looking for a new car, they usually visit many websites, gather information, and choose the right dealership where they want to talk to an expert. Having an efficient SEO plan will allow you to analyze their path to purchase and generate more traffic.