Top WordPress Plugins Used for SMM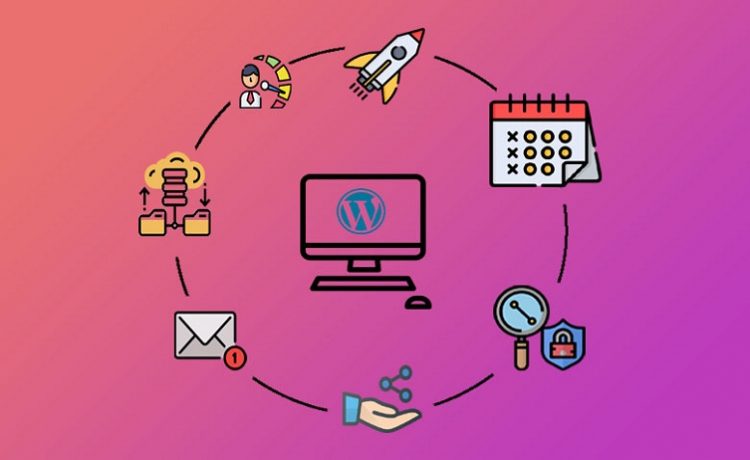 Being a social media marketer is not an easy task. There is always a new approach or technology worth testing and implementing. For this reason, you need to leverage tools that can make your work easier, save your time, and most importantly, deliver great results.
Given the fact that WordPress now powers 34.6% of content management systems, most of the modern companies run a WordPress site. Thus, among the applications that can come handy, WordPress plugins are extremely useful.
What can you achieve with WordPress plugins for SMM needs? First of all, these apps will help you to engage with your target audience and build a strong online presence. Apart from that, plugins can help you to increase your audience, improve your brand recognition, and deliver a superior customer experience.
With that settled, there are many plugins available, making it hard to choose the best one, especially if you are just starting with SMM tools. In this post, you can find top WordPress plugins for social media marketing, so you won't have to struggle with finding the best tools on your own. Most of these plugins can be installed right away and are free.
It is a plugin that allows you to create links for sharing your content on Twitter fast. The links can be used to showcase any anchor text with a prefix and suffix if the context is needed. With this feature, you can easily share any content that can be tweeted, for example, statistics, quotes, invites, and so forth. All this can be done quickly and encourage visitors to click on the links in your tweets, thus, boosting traffic to your website.
Inline Tweet Sharer gives you the possibility of highlighting your links as Twitter links or sharing them like regular ones. It can be done with the help of the rich text editor button. This plugin can boast of excellent customer reviews and easy installation. The tool is updated regularly, meaning you will get frequent updates and bug fixes.
This plugin was created by professional developers and supports logging in more than thirty social networks. You can install the Social Login plugin for free and let your customers register, log in, and comment on your website with their social network profiles, such as Google, LinkedIn, Facebook, Instagram, LiveJournal, Twitter, and so forth.
The tool is entirely secure, given its full compliance with American and European data regulations. You can personalize this plugin and sync it quickly with your current registration system. This way, you will keep your visitors from having to start the logging in the process all over again.
Social Login can help you to protect your website comment section from spam as well as registrations made by bots. But the best thing is that Social Login helps to increase the number of registration by up to fifty percent and gives permission-dependent access to visitor's social network information. As a result, you will always give your users a customized experience.
Social Web Suite plugin is updated regularly and can help you to manage scheduled posting on Facebook, Twitter, and LinkedIn. Apart from that, it allows you to optimize content and share it on these platforms.
With WordPress Social Web Suite plugin, you can send a different message each time you want to post something new or re-share your past posts. If you need a helpful tool for organizing the scheduled publications, then the content marketing calendar will come in handy. It allows you to plan your social platform messages for up to a year ahead.
It is a responsive social media plugin that enables you to personalize social sharing buttons and make in-post tweetable statements. Moreover, with this tool, you can post descriptions and Pinterest-specific pictures to reach your target audience. Social Warfare comes with a widget that assists in displaying the most popular content you publish by assessing the number of shares on different social media platforms.
The plugin also gives a detailed analysis of gathered social data, given its ability to provide UTM monitoring to every link you share. The most popular feature is the ability to pick the location for the social sharing buttons on your website. In addition to that, you can display the share counts as proof or users' interest in your products or services.
You can go the extra mile and create a social media app as a part of your social media marketing strategy. For example, you can allow users to send messages from their mobile devices, get the notifications first, share their picks and favorites, and so on. Such an app will make your company stand out from the crowd and take your customer experience to the brand new level.
However, if you decide on developing a social media app, the essential thing is to hire an experienced mobile app developer with proven experience in the social media field.
With Revive Old Posts plugin, you can let your visitors view both your old and new posts automatically. The plugin enables you to share old content on your social media platforms, thus, boosting engagement and traffic to your site.
It makes things even better by allowing you to set an interval for sharing, as well as the number of articles to promote on your social media. Also, you can eliminate some posts, thus, ensuring that only optimized content is shared.
Final Thoughts
Creating a WordPress site is not a final step but a half of your journey to successful business performance and brand recognition. Once your WordPress website is launched and running, you have to personalize the user experience and engage the target audience with SMM campaigns.
According to GetVoIP, success is all about customer experience, increasing traffic, conversions, and brand visibility. With the five plugins mentioned here, you can attain your goals as a social media marketer much quicker and easier. Most of these plugins are absolutely free, easy to install and get regular updates, meaning you will never have to worry about their functionality. Upgrade your SMM routine with these helpful WordPress plugins!