Best WordPress Agricultural Business Themes 2023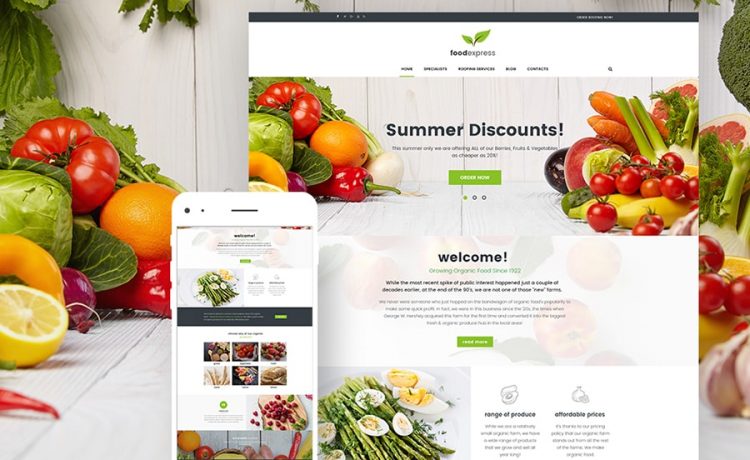 Agriculture is the main occupation of various people all over the world. It's more than a source of food. It has even become a way of life for thousands of people. If you're somehow involved in this kind of business these dayы, you should think of its presentation on the web. For the reason that your potential customers should get familiar with a bunch of details regarding your professional services. We are ready to stand by you for this very purpose.
In this article, we tried to include the best WordPress farm themes that will transform your website into a stunning attention-grabber for all people who have something to do with agriculture. Before we start selecting a perfect template for your online presence, let's bring to your notice some advantages of WordPress. They will assure you of choosing this very platform to build your website and present your information at its best.
Let's Get Familiar With Reasons to Choose WordPress
1. A vast number of web developers. Do you know anything about coding? Do you think that you cannot build a website by yourself? You can always request assistance from a professional in the field of WordPress.
2. The Internet offers a wide range of WordPress themes and plugins. You can easily work with a structure of layouts, colors, and fonts. In addition to this, it will take you nothing to make your online project more functionally rich and provide it with some more additional features.
3. Finally, WordPress will provide you with powerful security. This means that your website will be protected from various attacks by hackers.
Ryder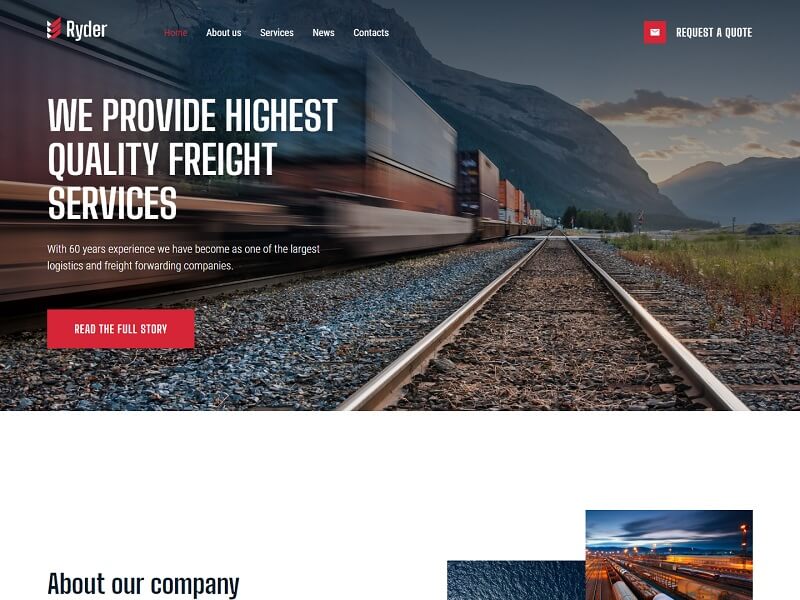 If you were looking for a top-notch agricultural WordPress theme for your business, you are in the right place. This one will surely satisfy all your needs and even more than you may expect. You will admire the set of such functions that Ryder proposes to you.
---
Strawberica – Marvelous Vegan Farm WordPress Theme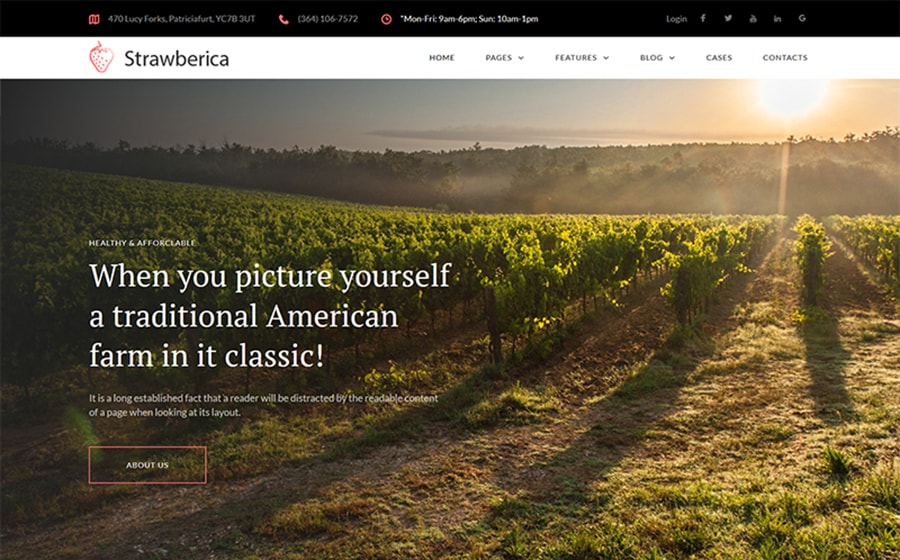 Strawberica is a top-notch solution that should transform your ordinary website into a great discovery for vegans. Thanks to a robust mega-menu, it will be possible to divide your content into user-friendly categories that will guide users through your online project. Furthermore, four blog layouts will brighten up the general look of your website and allow you to get more readers.
---
Wheattico – Elegant Crop Farm WordPress Theme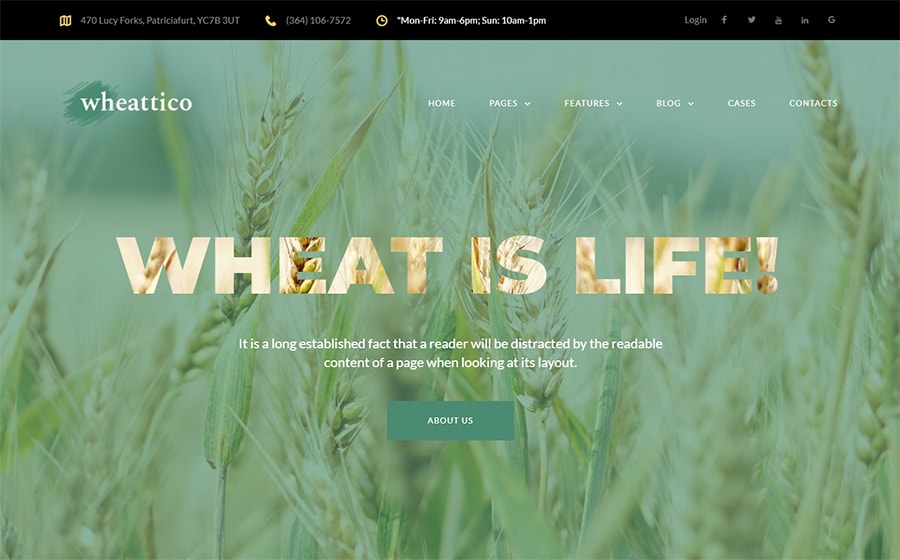 A stylish template that will allow you to get recognition from those people who are interested in crop farms. By means of various footer layouts, it will be completely possible to change the look of your website by changing only one element. In addition to this, a feature-rich WordPress Live Customizer will assist you in working with fonts, colors, and layouts.
---
Farmelio – Excellent Farm WordPress Theme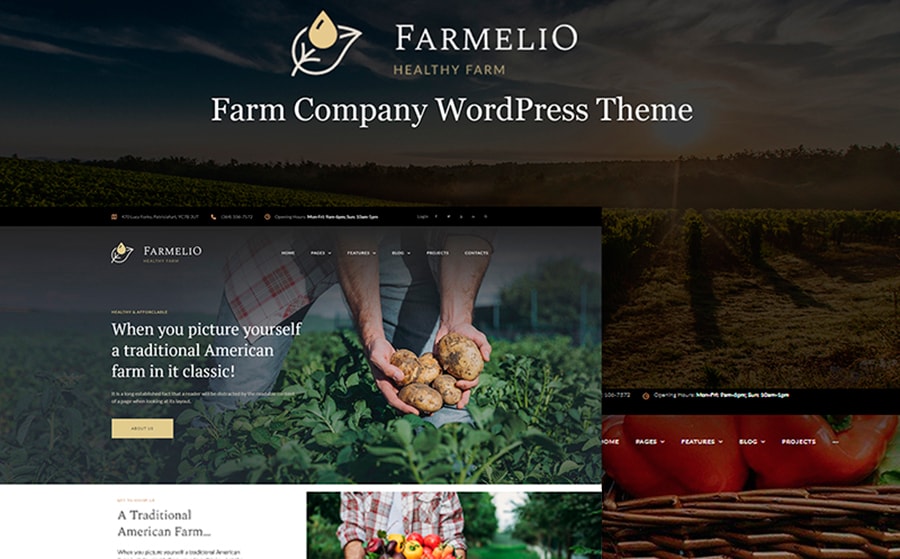 If you need to present a traditional farm in an unusual way, you need to make the most out of this wonderful theme. It comes together with a lot of eye-catching pages that will allow you to present your testimonials, team, and services. Moreover, you will get a wide range of bonus images to make your website look more impressive and attention-grabbing.
---
Jardinier – Remarkable Landscaping Services WordPress Theme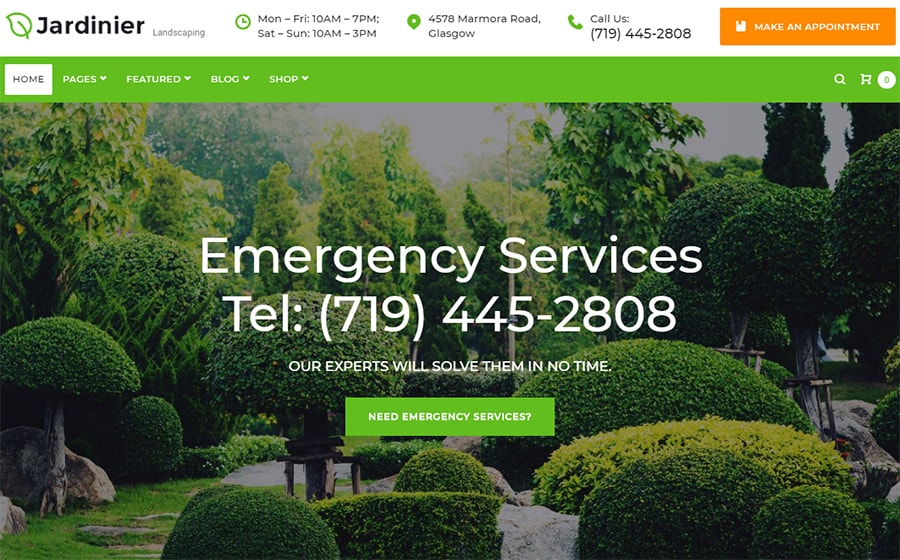 In order to boost the popularity of your online project, you need to pay attention to Jardinier. With the help of various features, you will be ready to arrange appointments, run an exciting blog, and master your projects. Furthermore, a marvelous WooCommerce package also has the power to turn your website into a stunning online store.
---
Farmland – Unusual Agriculture Industry WordPress Theme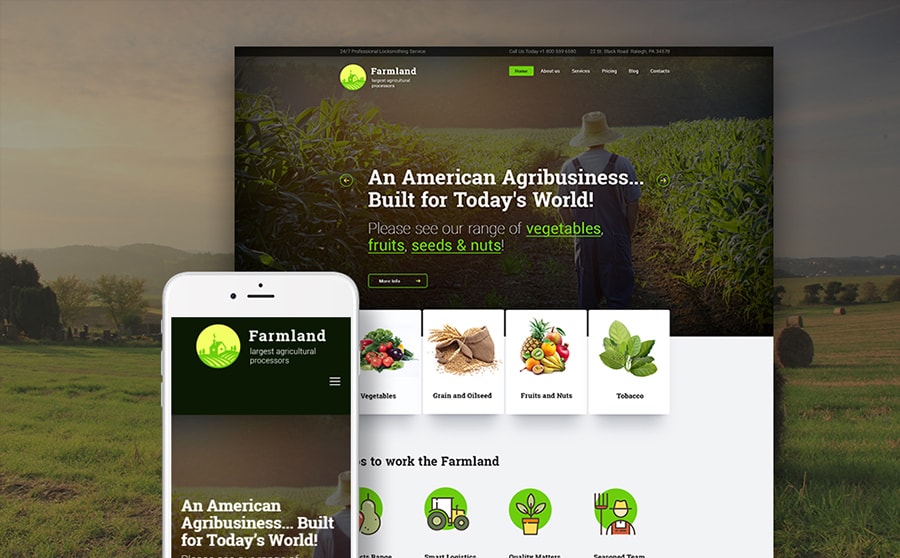 Farmland is a remarkable variant that is ready to showcase agribusiness in the best possible light. First of all, you should make use of the great WordPress Live Customizer that will assist you in modifying colors and fonts. Plenty of necessary widgets (like a post carousel, for example) will allow you to present your content in the most attractive way.
---
FoodExpress – Bright Farm Food WordPress Theme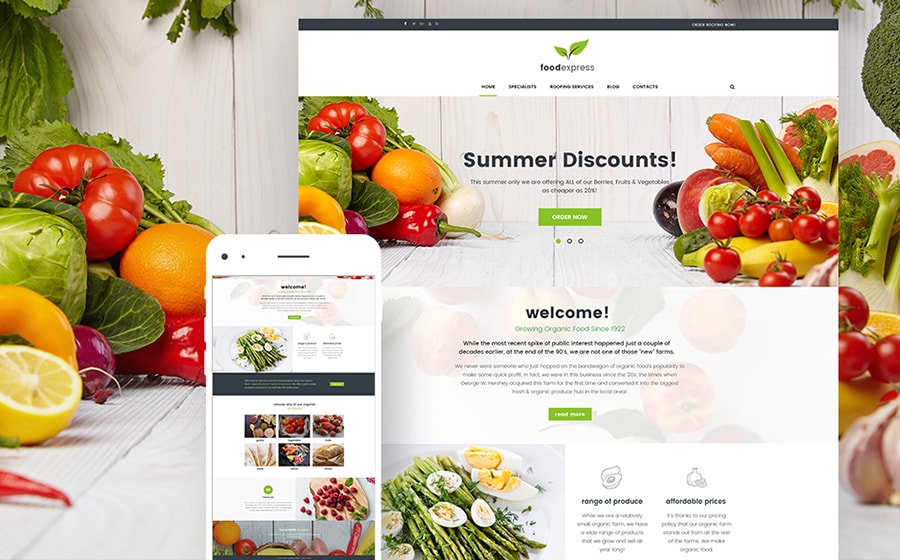 Discover this eye-catching template in order to make people fall in love with your online project. A lot of call-to-action buttons will guide your visitors through your website and make it look more reliable. You will also get a good-looking content slider that will promote the most important information on your website.
---
Rentallo – Convincing Car Rental WordPress Theme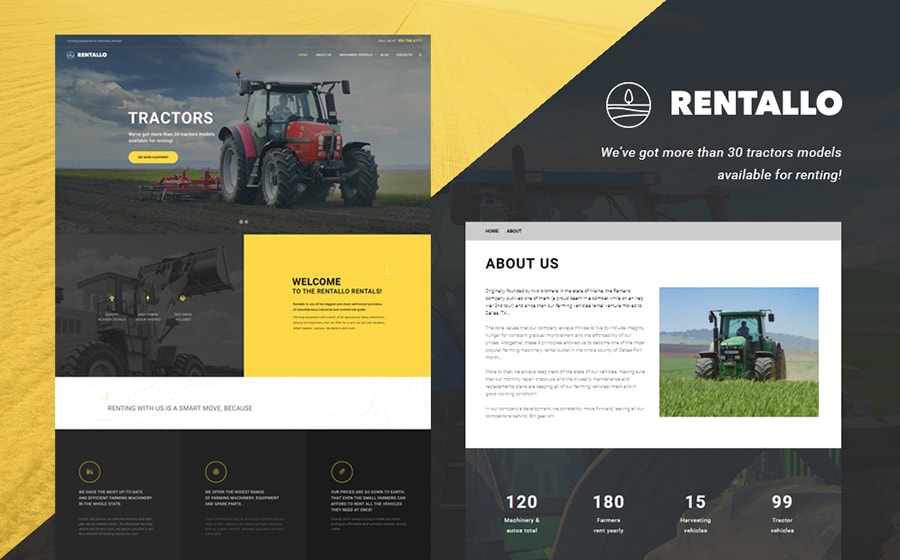 A powerful theme that will promote your equipment and machinery rentals on the Internet. By means of the marvelous package of Cherry Plugins, you will be able to show off reviews, team members, and testimonials. Don't forget about multiple layout options to brighten up the appearance of your website and make people adore its look.
---
Without a doubt, those people, who are interested in the agriculture business, will pay attention to your website. Its clutter-free design will fix their eyes on your important content and become interested in your company. In addition to this, your online project will impress you with its powerful functional tricks and allow you to get a pleasant experience. We hope that you will get a lot of new customers and thanks for reading!