10 Best WordPress Themes for Writers and Authors in 2023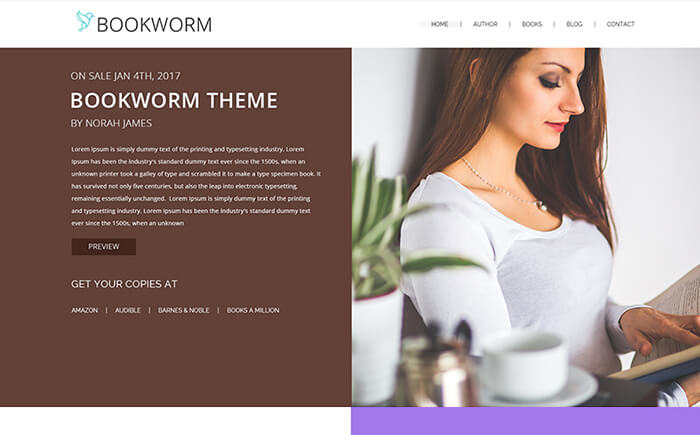 Have you ever thought that writers could be called wizards? They create brand new worlds, people, and adventures with words making us become engrossed in reading. Sometimes you cannot even notice that you've spent the whole day or night reading. Plenty of people all over the world laugh, cry, run, and walk upon air together with their characters. In such a way, it turns out to be impossible to close a book and get back to their real lives.
If you are tired of writing your content, you can use TrustMyPaper to do it for you. It is a great online writing service with professionals working there to provide you with the best pieces of writing you could find.
Do you want everyone to devour your books one after another? Do you want to get feedback on your creative activity? Do you want to get more inspiration to write even more? Then, you shouldn't miss this marvelous list that consists of the best WordPress themes for freelance writers. There you will find a lot of variants that will allow you to bring your literature to everyone's notice.
Why Do You Need to Build a Stunning Website for Writer Together with WordPress
First of all, together with the WordPress platform, you will be able to catch the eye of various readers all around the world. Diverse creatives who need some inspiration will take a glance at your website and perhaps, create something exciting and thrilling. In such a way, you will become a part of their writing process – it seems to us that it brings a lot of pleasure to become someone who has inspired others to create. In addition to this, WordPress will give you a chance to share your stories without any hassle. It comes together with such a vast number of pages, plugins, and extensions that it will take you nothing to present your books on the web. Finally, the Internet offers a lot of WordPress themes that will definitely deliver the main idea of your writing activity and make people be impressed with your literature.
So, let's come over to the next page of this article and choose your stunning theme here and now. Believe us, you will definitely find something creative and captivating in this collection…
Bookworm – Creative WordPress Theme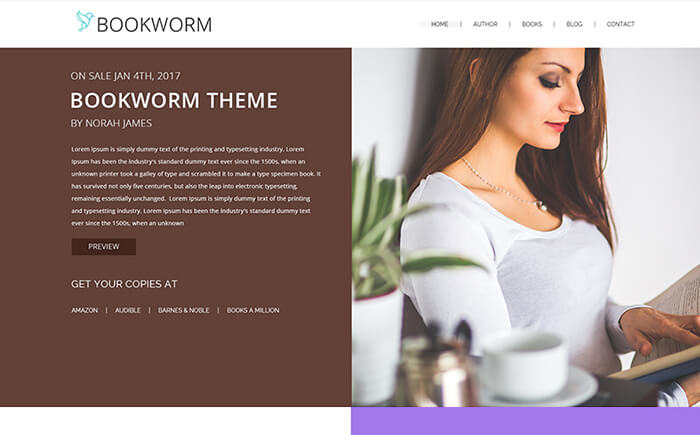 Make avid readers dive into your world of outstanding and thrilling books together with this astonishing template. Present your recently published books or upcoming releases directly on the homepage and catch the eye of diverse people instantly. In addition to this, everyone will get the opportunity to admit people into your writer's house due to the author's profile and blog.
---
Jack Baker – Innovative WordPress Theme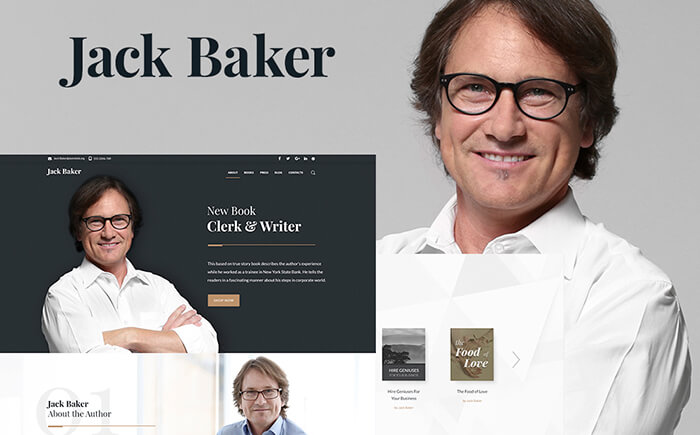 A minimalist template that will allow readers to experience your author's universe and focus their attention on your creative activity. A fully-fledged Elementor Builder will assist you in building pages and making them look extremely attractive in the eyes of your visitors. Furthermore, you will discover a vast number of advanced options that will make certain that your books won't be left unnoticed on the web.
---
Moroseta – Pleasant WordPress Theme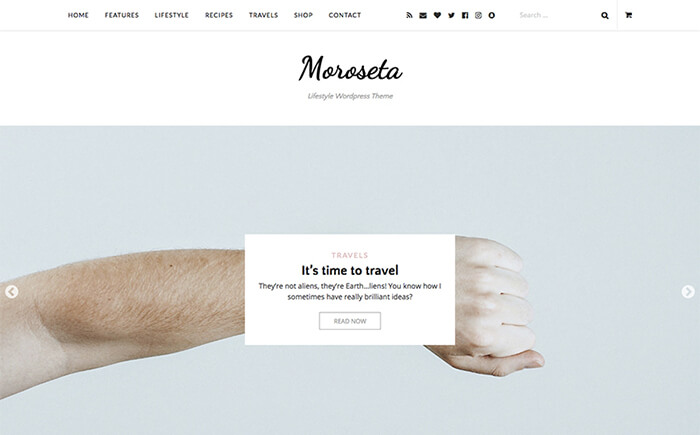 Are you searching for a captivating solution with a content-oriented design and a wide range of rich features? This stunning theme that comes alongside with a low-key color scheme, elegant fonts, and diverse eye-catching blog layouts may certainly stop your looking for. A vast number of robust features (like WooCommerce, Contact Form 7, or MailChimp) will impress your readers and provide you with a top-notch online-promotion.
---
Editorso – Vibrant WordPress Theme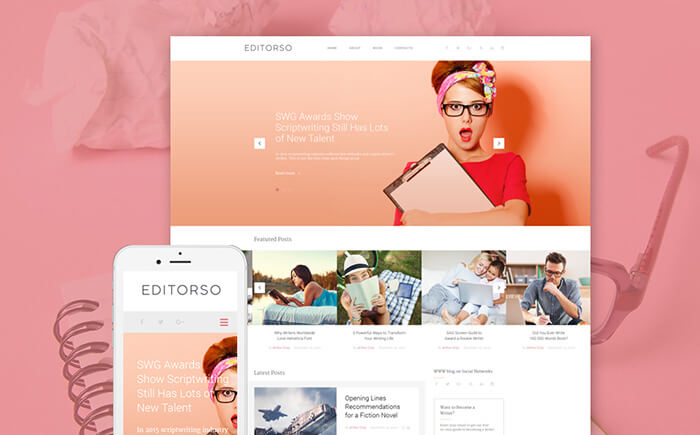 Editorso is a well-loved theme that will certainly give your blog a lot of awards – the most bright, exciting, and professional one. It was designed taking into consideration the latest web design trends that will bedazzle connoisseurs of worthwhile books and designs. Create a gorgeous website by means of the remarkable drag-and-drop builder. It will give you a chance to modify your layouts, play around with widget and navigation positioning without any troubles. Don't forget to make use of the stunning fonts integration that will represent your brand in the best possible light.
---
Jack Peratta – Unusual WordPress Theme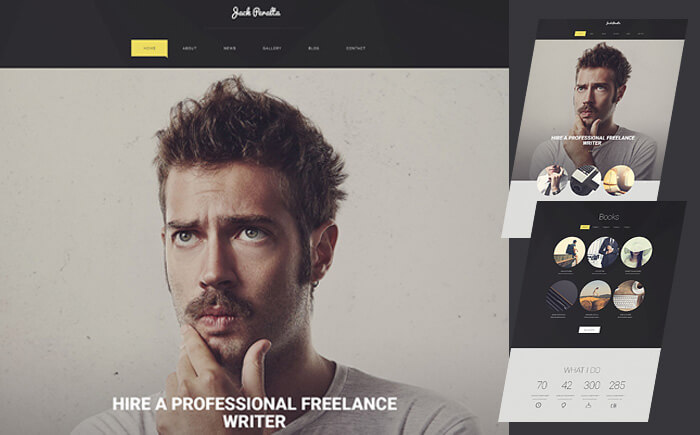 To say the truth, it's impossible to forget freelance writers who are also seeking the best opportunity to present their talents. This innovative template will make certain that your flair for writing will meet with public notice. With the help of full-width backgrounds and eye-catching social sharing icons, you will definitely take the fancy of various people. In addition to this, such ready-to-use custom post types as Testimonials, Services, and Portfolio will allow you to describe your works in the smallest details.
---
Imperion – Excellent WordPress Theme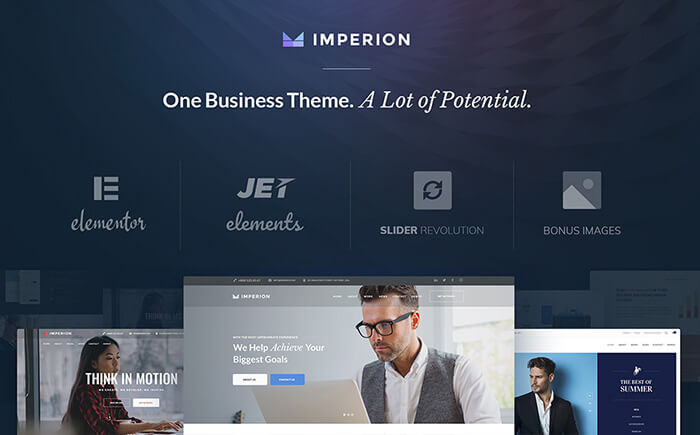 Imperion is a grand template that will assist you in building a rock-solid online presence by means of diverse functional and visual tricks. Let people be aware of your newest releases and plans using an amazing collection of Cherry Plugins, remarkable blog layouts, and gorgeous images. Furthermore, you can easily sell your book directly on the website by means of the robust WooCommerce package. Thanks to it, people won't need to look through various bookshelves in order to find your novels.
---
Jordan Turner – Modern WordPress Theme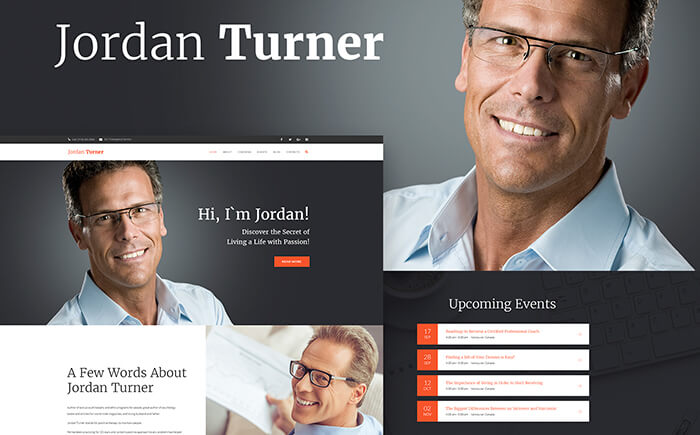 Let people discover various secrets regarding your books, their characters, and other important aspects of writing. Together with this fascinating theme, you will be able to excite people and make them be interested in your creative works. In general, it includes a wide variety of good-looking additional pages, gorgeous header and footer styles, and robust plugins. Moreover, a fully-fledged WordPress Live Customizer will assist you in building a website that will turn out to be a guide to a world of your literature.
---
Startup – Marvelous WordPress Theme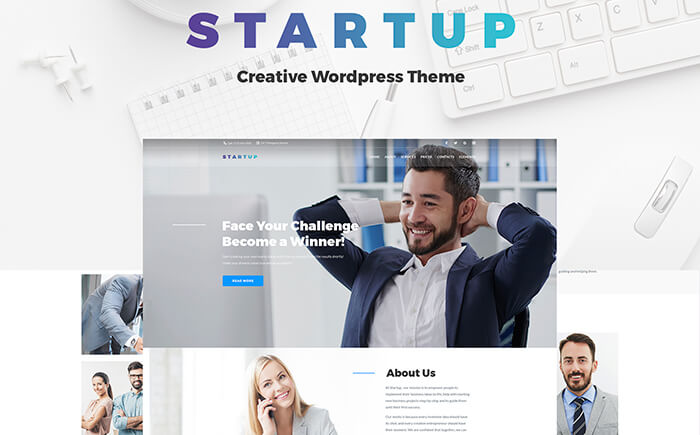 Are you an amateur author who really wants readers to be absorbed with your books? In such a case, this vibrant theme will help you to win this battle for attention without any troubles. A content-oriented design will make people be impressed (and keep in mind that you can alter it as your soul wants by means of the fully-functional Elementor Builder). This magnificent template also includes a user-friendly mega-menu that won't allow people to get lost on your website.
---
Audrey – Remarkable WordPress Theme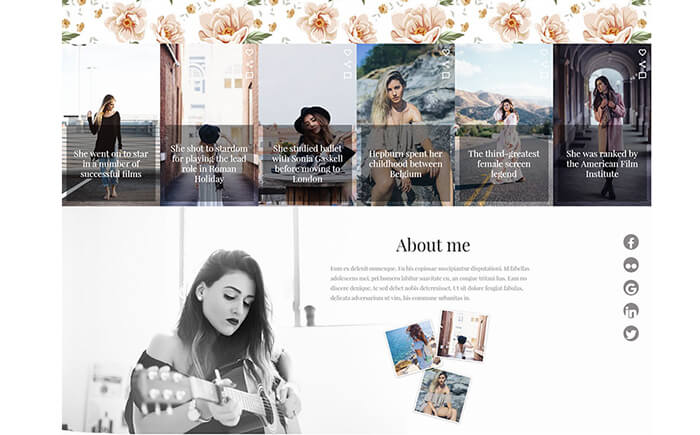 Are you looking for WordPress templates for artists to represent yourself on the web? Audrey is a fantastic theme designed in the palette of tender colors and exquisite typography that will assist you in making a website to present your literature. Play around with diverse elements with the help of theme options and eye-catching color solutions. Moreover, your admirers can easily ask you a few questions by writing them in a wonderful contact form.
---
We really hope that together with these fantastic templates, you will be able to turn everyone into bookworms who adore your literature. There is no need to keep calm about your powers to create happiness with words. Let everyone know about it right now and thanks for reading!