Top 3 best browser games to play In 2023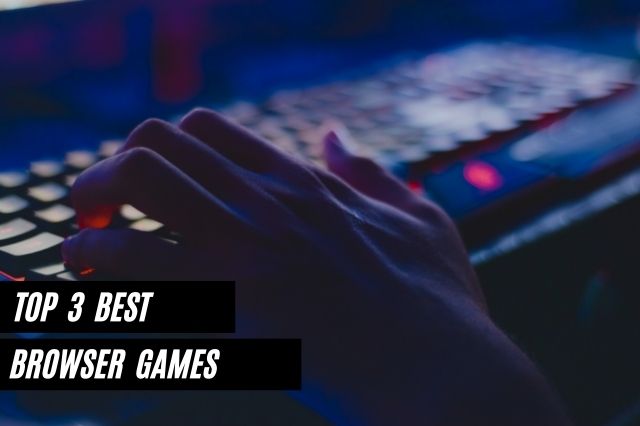 While there are several ways to handle being bored, browser games serve as a perfect means of getting the problem solved. Are you stuck in your house, traveling, or you need something to pass time with? If yes, you can say goodbye to your days of boredom by engaging in any browser game online. It is quite understandable how we don't feel like playing any of the games on our PCs. At this point, the only way to catch some fun would be to do that through browser games. And you are right for thinking so. 
That said, it is essential to note that knowing about browser games is one thing. But knowing which one to play can be another daunting task on its own. Therefore, instead of surfing the web from one end to another to discover a befitting game, we have made your job a lot easier by listing out some good games you can get started with. Here is our best selection of the top 3 browser games you can engage in anytime you feel bored. 
Also guys for such kinds of informational blogs you can follow our blog category.
1. Line Rider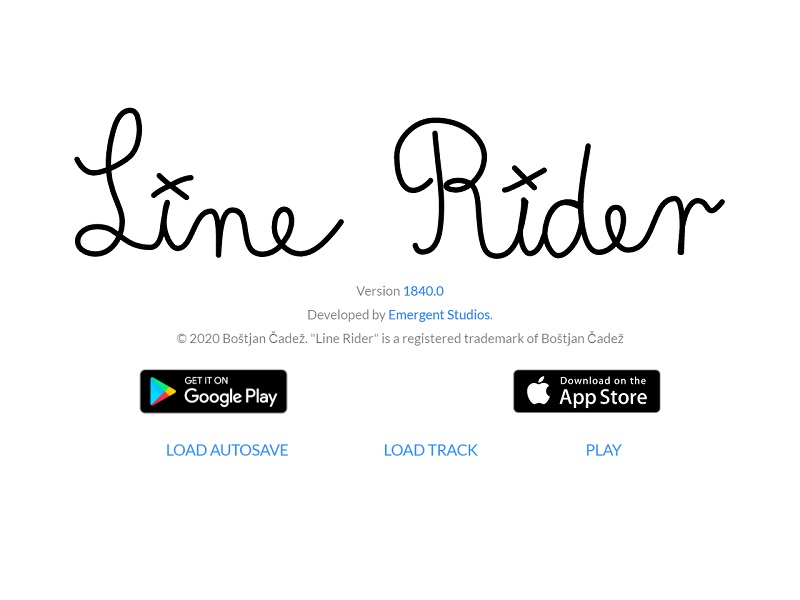 Have you ever felt like you are qualified to be called an artist? If you are convinced you are up to a drawing challenge, this game twist will be right for you. This game is so much fun, and I think you will love it if you love drawing. Line Rider's bike riding simulation lets you draw a line (or road) that indicates the places the bike has passed. As you battle with the line drawing, please make sure you are not missing the shiny stars in the game as you drive by. 
From this little and simple explanation, this might not sound like an enjoyable game to play. Right? You are wrong for thinking that way! This is a highly addictive browser game. Once you get the hang of it, you would find it difficult to let go of it, as you keep yourself entertained with it for as long as possible. 
So beyond the above information, what else do you need to know about this spectacular game? This section is going to intimate you with the features of this game;
You can draw 3 types of lines – scenery lines, acceleration lines, and normal lines. 

You can use the eraser to delete the lines

You can zoom out or in by using the zooming tool

You can use the hand tool to move the track's view

Load or save tracks with the help of a disk

You can also use the trash can to get rid of the present track. 
2. Krunker.IO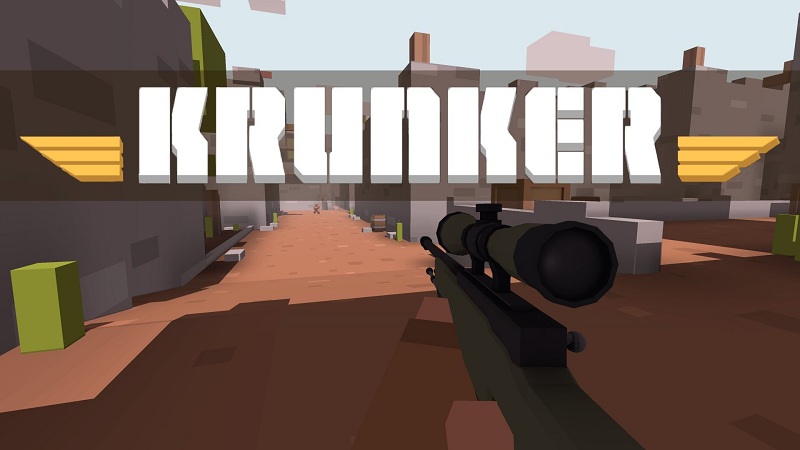 Anyone who loves to play FPS games would love this game without a doubt. If you have been a passionate fan and player of games such as Fortnite and PUBG, but you cannot play them, Krunker.IO will be your perfect chance to get some real FPS adventure. You do not have to pay a dime before you can play this game. Unlike games that might require installation, Krunker.IO allows you to get in on the action right away. You can open it right from your browser, with zero installations and delay. Just open the game and start snipping at the enemies as much as you want. 
Some tips
Your Krunker.IO gaming experience has a lot to do with the kind of settings you have done. Some relevant settings are;
Resolution

Keybinds

Field of view

Weapon field of view

Sensitivity
You have to be deliberate about how you configure the settings of Krunker.IO because it will affect your gameplay experience to a great extent. So if you want to learn more about the Krunker.IO settings, you can look around a few places online, and you should resource on it. 
3. Slither.IO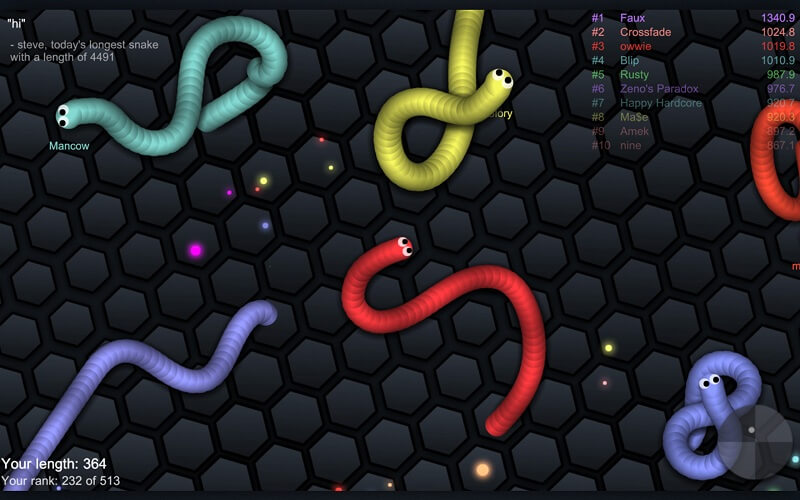 Browser games are mostly known to a specific set of gamers in the gaming community. Not all gamers know much about this type of games. But when it comes to Slither.IO, that rule doesn't hold. Even when you are not a passionate lover of browser games, it is possible that you already know of Slither.IO one way or another. 
Slither.IO has managed to rise to become the best and most known game that is existing today. And by all standards, the game surely deserves to be in the category of the best browser games. Slither.IO is a perfect replica of the best snake games we have known from our childhood days. This game takes those category of games to another level. With Slither.IO, our much-loved snake game classics are still alive and very much fun. The most exciting thing about this game is that it lets you have fun by playing it with countless players from different parts of the globe. You try to consume as many orbs as possible, allowing you to grow big enough to consume the competitors you are playing against, where you end up becoming the only one surviving. That is how much fun it gets with the Slither.IO browser game. 
Think of Slither.IO as a game that is snaking up its way the perking order, with the hope of becoming popular on home screens anytime soon. 
Some Slither.IO basics
Apart from knowing that you can freely download this game on Google PlayStore and Apple Store, you need to get used to a couple of tips if you want to be a successful player. Nothing is ever going to happen on Slither.IO overnight. Everything requires a bit of time and patience for you to get used to. 
Controls –

you can choose to control the direction of your snake with one or two fingers. To have it controlled with one finger, tap and place your finger anywhere on your own snake. It will automatically move in that direction. Dragging your finger around your screen's perimeter will allow for seamless control of how your snake moves. To control the direction of your snake with two fingers, position your phone in your two hands and tap it forth and back using your thumbs so that your snake will be moving like a natural snake. 

Guide your bounty –

you should be careful when approaching a giant snake you have recently killed. Or even if it is a set of orbs you just found, be careful when approaching it so you don't get killed in the process. 
The online space is a warehouse of many incredible games, with many more on the horizon. Those were just a couple of the fantastic browser games we have the opportunity of cranking up ourselves. Even as we continue on the subject of boredom and how you can handle it, there are amazing deals on the Eldorado platform you should be aware of. If you are already thinking of how you can handle your boredom without an internet connection, then we are all on the same page. Should you be stuck in a place where there is no internet, you can play the game – Chrome's Dino. It is equally an exciting game to play if you ask me. You can try your hands on it, and you will come back to thank me later.