Top 10 Longest Video Games You Should Play While Stuck at Home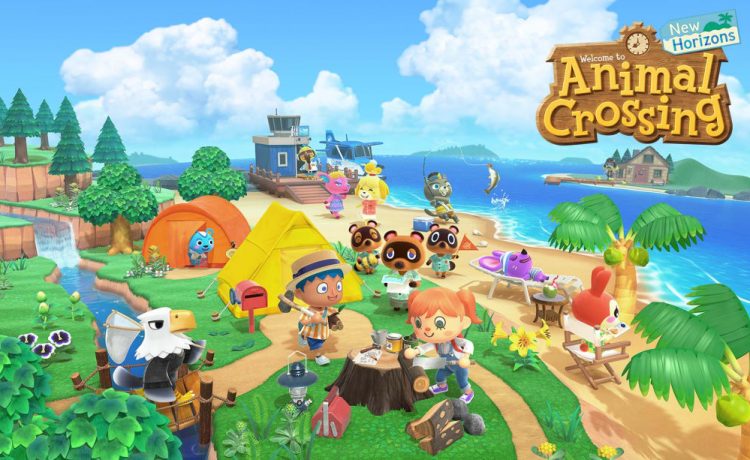 Today I will share with you some of the longest video games that you should play while stuck at home. This pandemic doesn't seem to go away anytime soon and with the lockdowns and all, we are pretty much stuck at home most of the time. And it has made us explore things that can fill the gap of being able to socially interact with our friends and family.
And when it comes to being able to escape reality and drift away in a more pleasant world where we could hang out with friends and have fun, nothing comes close to video games!
The Last of Us 2
This is one of my favourite games as it is completely story-driven with a great narrative-driven storyline. And while it may not be the longest game with over 100 hours of gameplay, it surely is one of the best longest video games to play if you love story-driven games which makes you feel like you are part of some thrilling movie.
Anyways, the game takes well over 20 hours to finish but it leaves you wanting more of it, which is a feeling worth living!
Final Fantasy 14
Final Fantasy is well known for its consistency and not to mention the BIG additions and updates to the game. But Final Fantasy 14 leaves all other games in the series behind when it comes to massive updates in the game. The latest expansion in Final Fantasy 14, shadow bringers comes jam-packed with everything a player could wish for, you have got new and powerful bosses, some interesting races, amazing new areas, some dangerous dungeons and so much more!!
It easily gets you through the rough nights with some amazing content and challenging quests, and in case you get stuck at some quest for too long, don't forget to ask for help or even buy FFXIV account for cheap.
Zelda : Breath of the Wild
Now if you ask someone who has played BOTW before, they would definitely tell you that the game easily takes over a 100 hours to complete and that is somewhat true because the actual beauty of the game lies in the small details and the beautifully crafted world with a lot of easter eggs from old Zelda games.
In reality, however, you can complete the game in just under 50 hours, but that would still be insane as there's a lot to do in the game. And I am sure once you start playing, you won't be able to back off or hurry it along!
Assassins Creed Valhalla
I just couldn't miss the AC series and when talking about the AC series and the longest video games in terms of playtime, Assassins Creed Valhalla surely leaves other games in the series behind. The huge open-world game set in the ancient times of the Vikings is a great choice for players who are looking for non-stop action with an equally satisfying story and great character development.
Now as for the total time for you to finish the main questline of the game, it would take nearly 50 hours to reach the end of the game, but even more so if you really want to live the game to its fullest.
Witcher3 : Wild Hunt
Witcher 3 is considered to be one of the best games ever created by CD Projekt Red. The game truly does justice to the Geralt of Rivia, the compelling story of the game works well with the carefully written narrative of the game. This is another one of those games that you just wouldn't hurry along with.
However, if we talk about the primary quest of the game, you will be able to complete the game in just above 50 hours but as I mentioned earlier, that is impossible once you get started with it.
Persona 5 : Royal
Persona 5 : Royal is a well written and equally well-executed game with a great back story and character development. But what I love the most about this game is the awesome visual effects that it has got. The way the story unfolds, the cutscenes roll out, the dialogues take place is literally amazing!
As for the playtime, the game offers well over 80-90 hours of gameplay but then again there is so much going on in Persona 5 that it'd take twice as much for you to get to the end of the game.
ARK : Survival Evolved
Many of the players already love the multiplayer experience that the game has to offer, which can easily cross the mark of 100+ hours of gameplay but what a lot of players miss is the fact that ARK single-player component has a compelling storyline that can easily surpass well over 100 hours of gameplay.
I mean it surely is a sigh of relief for players who are haunted by other players in the game playing multiplayer mode. There is a lot that the game has to offer in the single-player story mode, be it putting you up to fight with some fierce creatures, collecting survival notes, exploring the vast open world and so much more. If you have been missing out on the single-player mode for so longest video games, try it right now by buying a cheap ARK survival evolved account on Eldorado.
Farming Simulator 19
If you haven't already played this game, I definitely recommend you do so. Farming Simulator might look like a game that is specifically designed for people who love farming but that's not the case. Farming Simulator 19 takes the whole farming experience to a whole new level. The game has got some of the best visuals for a farming or even a car driving game. And speaking of vehicles, Farming Simulator 19 has introduced a ton of new farming vehicles that the player can use.
But the best part about this game is the fact that the career mode in FS19 has a LOT to offer. It puts you in the shoes of a farmer with a bunch of stuff to deal with just like a farmer would in real life. It includes taking care of the livestock, looking after the crops, planting trees, watering them and so much more. The career mode easily provides the players with around 200 hours of gameplay.
Animal Crossing : New Horizons
Have you ever played any of the Animal Crossing games lately? If you have, you would know how addicting it can turn out be especially in times like these. I started playing Animal Crossing: New Horizons sometime around last year and it has kept me hooked with the cute little characters and awesome little acnh items that you can buy to have more fun in the game.
But nothing comes close to New Horizons after the new updates by the developers when it comes to providing the longest video games in the series. There's just so much that you can achieve in the game which is sure to keep you busy for well over 400 hours. If you try out all the different play styles that the game has to offer and even more so if you want to have the best possible experience in the game.
The Longing
Speaking of the longest video games, we have "The Longing" which is probably the longest video games there is right now. And it is absolutely weird, you play as the lone survivor amongst your king's servants. Who has to wait for his King's return after he loses his power. The retrieval is expected to be complete in 400 days and your only task is to keep yourself busy until your king returns.
The game takes well over 9600 hours to complete! But luckily the game is designed in a way that the timer doesn't stop even after you have closed the game. So if you are into crazy things make sure to write it off your "most insane things in life" list.
Read Here: 40 Best Latest Games Free Android App