11 Best Free Charity WordPress Themes In 2023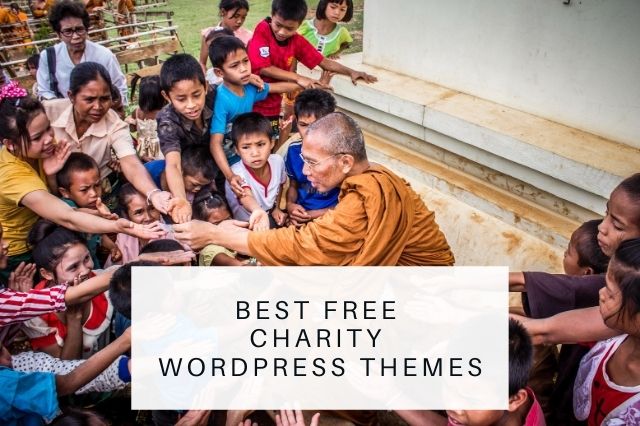 Charity WordPress themes are specially designed for all types of non-profit websites. Such as charity, social organizations, funds raising, NGOs, donation campaigns, and much more. Well, there are so many free charity WordPress themes available in the market but selecting the best one is a tough task to do. If you are looking for the best free charity WordPress themes that will help you to collect online donations for your non-profit organization then you are in the right place.
In this collection, I have listed the 11 best free charity WordPress themes that you can use for your website. Also, these themes provide all the powerful features and customizing options that you need to build your dream project.
You can also check out Best Free Social Services And NGO WordPress Themes.
Now without wasting more time let's take a look.
1. Fundraiser Lite
2. Charitize
3. Charitas Lite
4. Social Care Lite
5. LZ Charity Welfare
6.  Charity Help Lite
7.  SKT Charity
8. Zeko Lite
9. Benevolent
10. Charity Give
11. Prime Charity Trust
1. Fundraiser Lite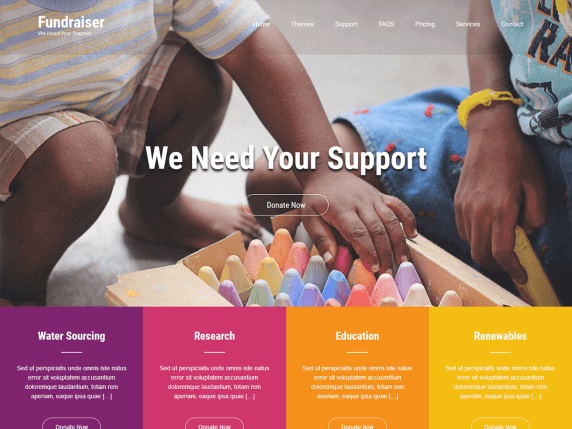 Fundraiser Lite is a classy, decent, and professional-looking free WordPress theme. This theme is used to build charity, non-profit, NGO, donation, welfare activities, fundraising organizations, and other types of non-profit websites.  More features are; compatible with page builders, speed optimized, translation ready, retina ready, WooCommerce support, SEO friendly, responsive in nature, and much more. It gives you lots of customizable features to change the color, background, logo, etc of your theme.
---
2. Charitize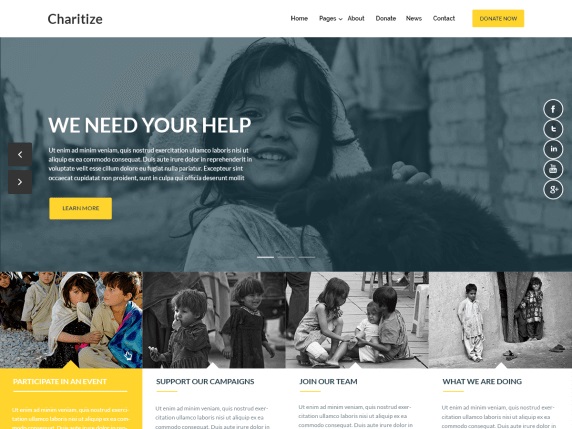 It is very easy for a charity, NGO, or any kind of non-profit organization to set up a website with Charitize WordPress theme. This theme has lots of features so that you can easily manage your website without any coding knowledge. It is flexible, intuitive, Highly customizable, responsive, and very easy to use in nature. In addition, this theme is also SEO-ready, speed optimized, and cross-browser compatible. If you love the WordPress plugins I tell you that this theme supports most of the famous WordPress plugins like contact form 7, jetpack, PS sitemap, etc.
---
3. Charitas Lite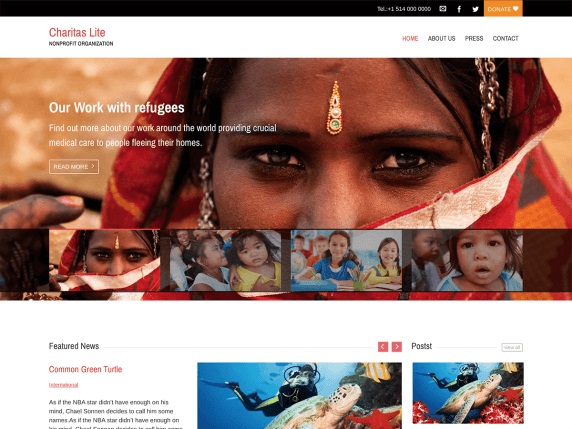 Charitas comes with a bold and elegant design that gives a professional look to your WordPress website. This theme is best suitable for making charities, NGOs, churches, non-profit organizations, foundations, and many other charity-related websites. This theme is one of the best choices for those websites that want to raise awareness, promote their organization, and even raise funds. It has some unique features and is compatible with WordPress 5+, Gutenberg BLocks, and WooCommerce.
---
4. Social Care Lite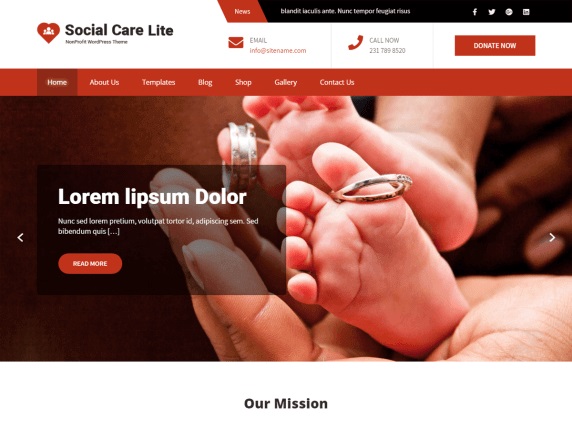 Social Care Lite is a stylish, modern, elegant, fully responsive, clean, and powerful WordPress theme, best suitable for non-profit associations such as charity, non-government organizations, NGOs, political campaigns, and many more like this. This is a responsive theme that looks awesome on all screen sizes. It is one of the best themes which is fully compatible with page builders like Elementor so that you can give the desired look to your website. It gives you many functionalities and is also compatible with most WordPress plugins.
---
5. LZ Charity Welfare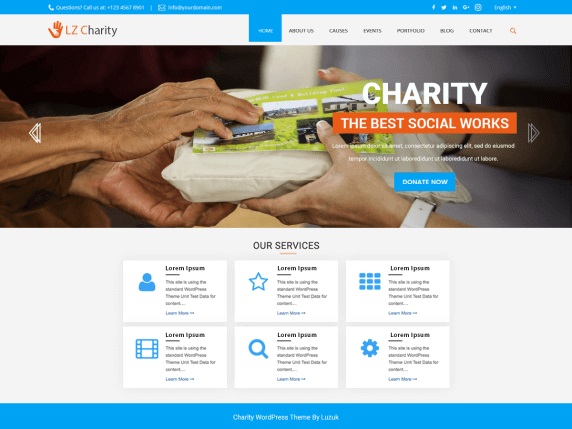 Lz charity Welfare is a beautiful, clean, modern, and highly customizable free charity theme with professional looks. This theme is perfect to build a charity, a non-profit organization, NGO, fundraising, donation camp, and any other type of nonprofit WordPress website. Also, it has a responsive design which makes your website looks great on any device. Moreover, this theme is compatible with all popular WordPress plugins and also it is cross-browser, and WPML plugin compatible. It gives you all the customizable features so that your website looks attractive according to your needs.
---
6. Charity Help Lite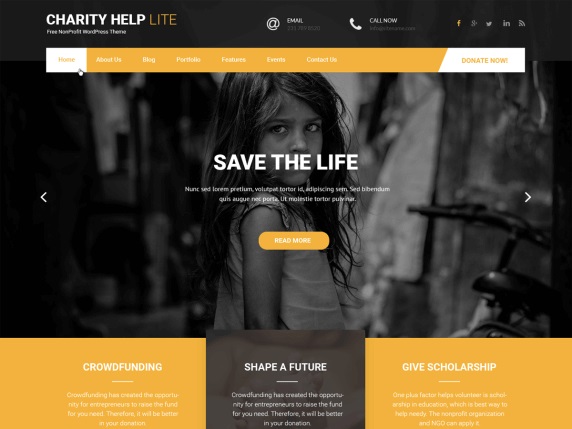 Charity Help Lite is a simple, clean, and user-friendly free Non-profit WordPress theme. It is perfect for Charity, churches, NGOs, foundations, and many more such organizations. Also, this theme is fully responsive and looks great on all kinds of devices such as smartphones, tablets, laptops, and much more. Besides this, Charity Help Lite is compatible with many popular WordPress plugins and with the latest version of WordPress. Furthermore, it has some basic features such as SEO Friendly, Color Options, Page Templates, and much more. It supports the WooCommerce plugin so that you can just install the plugin and turn your website and start selling products.
---
7. SKT Charity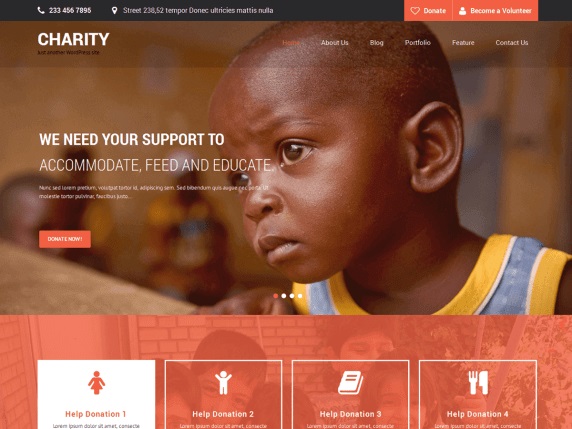 SKT Charity is a simple, adaptable, flexible, and modern design WordPress theme. You can use this theme for donations, NGOs, Churches, fundraising, non-profits, and any type of Charity related website. Furthermore, this theme provides amazing features and outstanding functionality. Also, it has unlimited color options so that you can easily change the color you want using Customizer. Moreover, SKT Charity is compatible with all popular plugins like WooCommerce, NextGen Gallery, Contact form 7, and much more.
---
8. Zeko Lite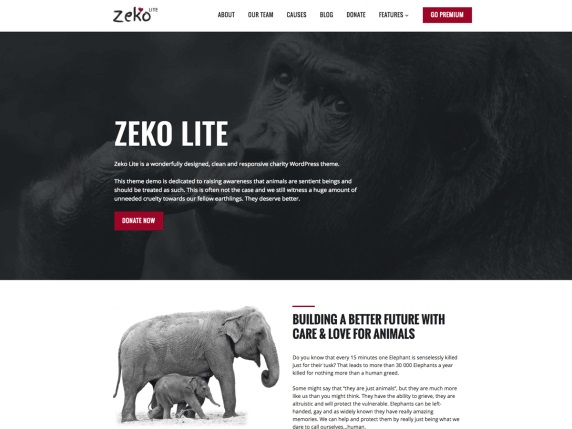 Zeko Lite is an awesome, clean, and accessibility-ready theme for your WordPress website. It is specially designed for charity and non-profit organizations based on websites. Besides this, the theme gives you a lot of customizing options so that you can easily build a website without any coding knowledge. Additionally, Zeko Lite comes with all the necessary features such as being fully responsive, SEO friendly, cross-browser compatibility, and much more.
---
9. Benevolent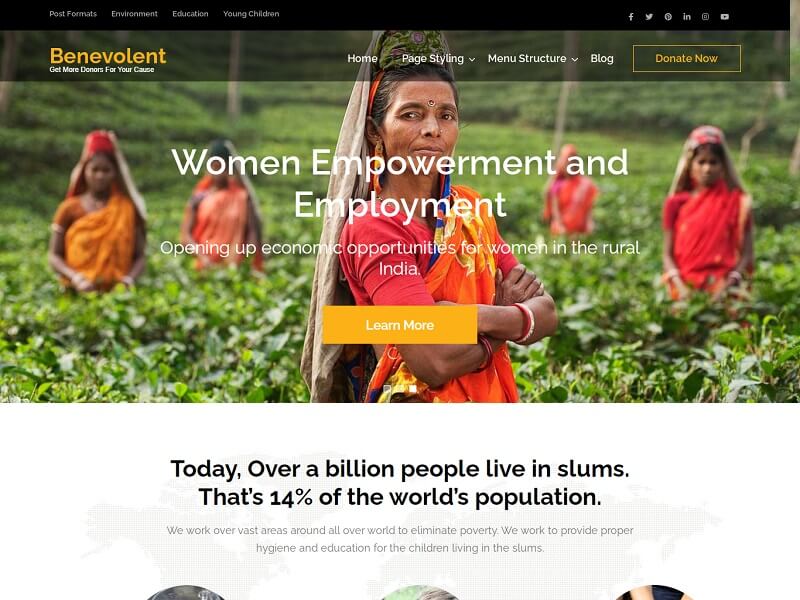 Benevolent is a clean, powerful, and easy-to-use multipurpose WordPress theme suited for all kinds of websites, including nonprofit organizations like Charity, donations, NGOs, etc. The theme is packed with awesome features like easy-to-customize, a Custom menu, a Call to Action Button, Social media options, a Client section, Testimonial sections, translation ready, SEO optimized, and many more. You can also use this theme for multiple businesses such as music bands, event management, corporate, freelancers, church, digital agencies, and many more.
---
10. Charity Give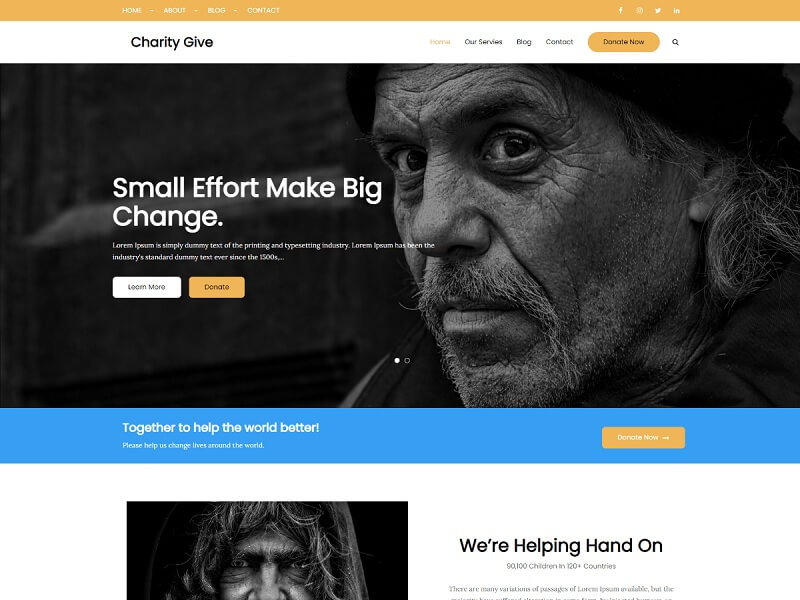 Charity Give is an appealing and feature-rich free WordPress theme. You can create a professional online presence for your nonprofit organization using this compelling and fully functional theme. The theme offers various customization options, such as colors, fonts, and layouts. This enable's you to customize your website to fit the unique branding and style of your organization.
Moreover, the theme is created and planned to have an extensive website that creates awareness. Also, you can display the events you have been doing, and even attract viewers to participate and donate to your events. Furthermore, the theme is SEO-friendly and user-friendly, ensuring that your website has better visibility on the search engine results page.
---
11. Prime Charity Trust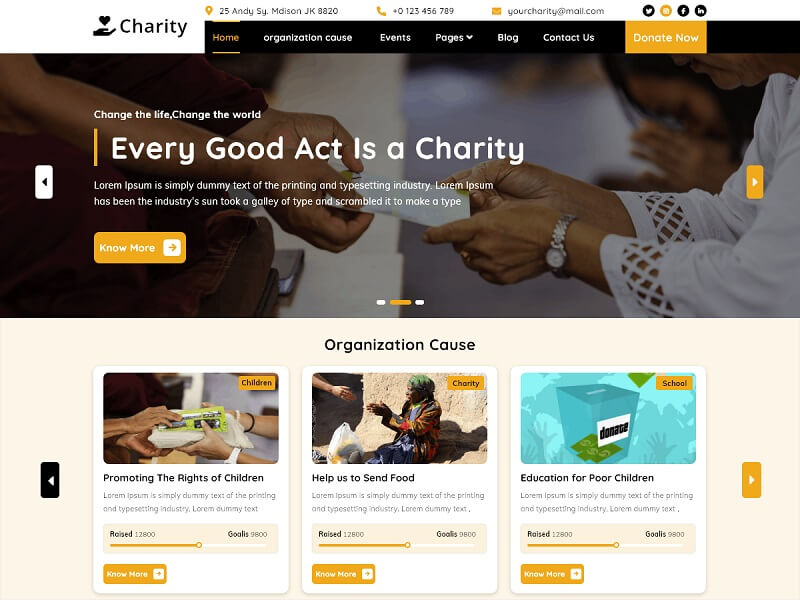 Prime Charity Trust is a free WordPress theme designed specifically for charitable organizations and non-profit entities. The theme offers a professional and visually appealing design, bundled with various features and customization options. Such as you can easily change colors, fonts, and layouts to match your organization's branding and create a unique look. Customization makes your website unique from other websites available on the internet.
Furthermore, with the theme's clean and modern design, you can easily showcase your missions and success stories. Also, the theme offers a fully responsive design, making your website look and function properly on all types of devices and screen sizes. This is important in today's world because it enables your visitors to access your site from their smartphones or tablets.
---
So that's it from my side I hope you liked this article on the best free charity WordPress themes and also please do not forget to share it with your friends and colleague.