WordPress Plugins: Why Are They Important? An Overview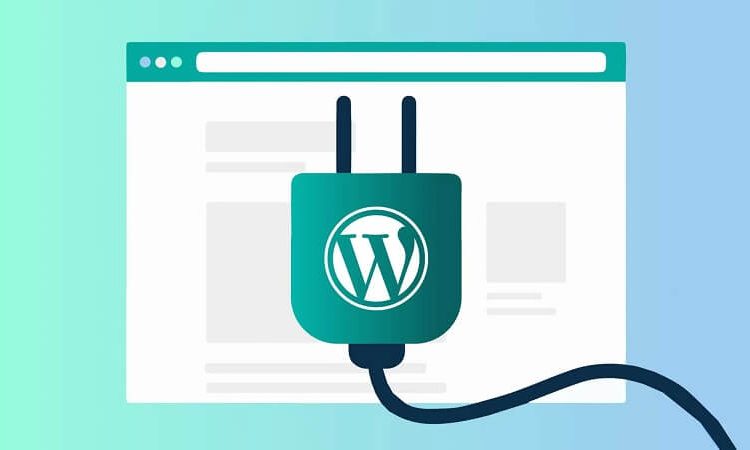 If you're a website owner or just getting started with building a website, you've probably heard of WordPress. It's one of the most popular content management systems out there and powers over 40% of all websites on the internet. One of the things that make WordPress so great is its flexibility and the ability to customize your website using plugins. But what are plugins, exactly, and why are they so important?
In this blog post, we'll give you an overview of WordPress plugins and why they're essential for your website's functionality and customization. Whether you're a beginner or an experienced WordPress user, you'll learn the ins and outs of using plugins to make your website work exactly how you want it to. So, let's dive in!
What exactly is a "Plugin"?
Now comes the exciting part! WordPress provides users with the ability to install plugins in addition to providing thousands of pre-made themes that may be used in the design of their websites. Plugins are a type of add-on software that may be utilized in WordPress.
For example, the WooCommerce video plugin will make it possible for you to increase the number of clients who visit your site by adding new features. And you can't do without them. You can improve the user experience, safeguard your website from hackers, and optimize your site for search engines with the help of plugins.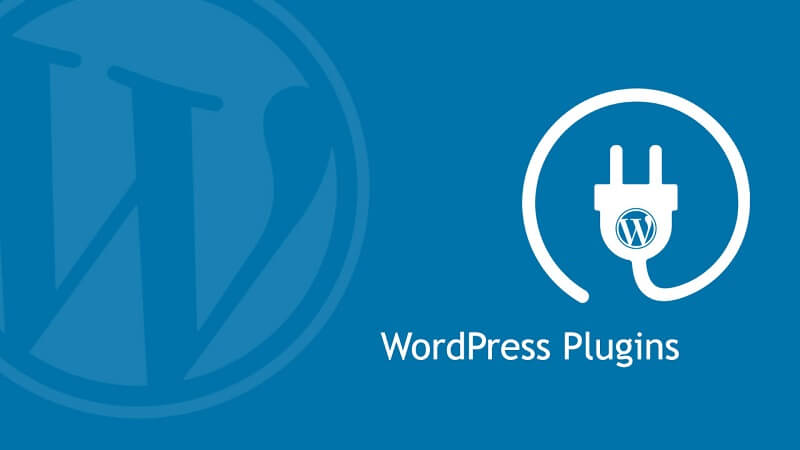 Plugin
A software component known as a plugin is a code fragment that may be added to a website by the website owner in order to enhance or extend the functionality of the website. Plugins can be easily placed on your website in a short amount of time, providing you with features that would normally require a significant amount of effort to construct from the ground up by developers. As the name suggests, this is a component that can be "plugged" into a website in order to extend the capabilities of that website without the need to write any custom code.
A suitable analogy would be the operating system that is installed on your computer. The computer will provide you with the fundamental capabilities when it is first turned on, but it is quite likely that you will install additional software in order to personalize its capabilities.
To view PDF files, for instance, you can add Adobe Reader, and if you want to edit photographs; you can add Photoshop. It's possible that you installed Chrome or Firefox because you enjoy using those browsers, or that you installed antivirus software so that your computer would be protected. There is a huge variety of alternatives. The same is true for WordPress plugins; they provide website developers with information that can be used immediately to enhance the sites they build.
1. Open-Source Software
Because it is open source, anyone has the ability to create extensions that extend the capabilities of WordPress beyond its default settings. Plugin development is governed by the laws of supply and demand, therefore if you have a specific requirement; there is a good possibility that someone has previously developed a plugin to meet that need.
2. Saves Time
Plugins are used by a lot of developers since they cut down on the amount of time spent developing websites; which in turn helps to keep costs down across the board. Because there are presently more than 55,000 plugins available in the library at WordPress.org, software engineers have access to plugins that meet all of their requirements. Upgrading can include adding advanced capabilities like e-commerce or support for several languages; as well as more straightforward changes like expanding the number of site managers to four.
3. Inexpensive
Most developers offer a wide variety of WordPress plugins for download at no cost. Depending on the circumstances, this may be extremely intriguing, and for many people; it assists them in making the decision whether or not to utilize a plugin.
4. Adaptability To Change
In order to create plugins, developers need to be able to modify the characteristics and operations of the website. The majority of them allow you to personalize certain aspects of the site by providing a selection of options and toggles; as well as changing styles such as typefaces, colors, and sizes. And in the event that you ever get the chance to open it; you'll have to go through the procedure of deleting it from your simple website.
The majority of companies that do installations of a very high grade have full sets. In addition to resolving the issue at hand; it will frequently also provide you with supplementary components that you might not have been aware you required. In certain circumstances, it can be useful, and even motivate people to take action.
5. Dependable and Up To Date
The use of plugins in WordPress development has grown to be extremely essential, and many of these plugins are developed and maintained by specialist organizations that release frequent updates to enhance the level of customization and security they offer. In addition, many plugins provide varying degrees of capability, depending on the user's requirements; such as a free version with only the most fundamental capabilities and a subscription version with additional, more sophisticated features.
Despite the fact that this implies that plugins can be purchased for money; the vast majority of them cost less than one hundred dollars; which is frequently less than what you would pay builders to construct it yourself. One benefit of using a paid plugin is that the firms who develop them strive to ensure that their customers are satisfied by releasing new versions of the plugins on a regular basis.
WordPress is constantly releasing new versions of its platform with a variety of improvements and bug fixes. As the developers release these new versions; it is the duty of each developer to update their plugins so that they remain compatible with the latest version of WordPress. Skilled plugin authors will handle this in a seamless manner; providing you with the peace of mind that your website will continue to function normally between upgrades.
4 Things That Should Be Considered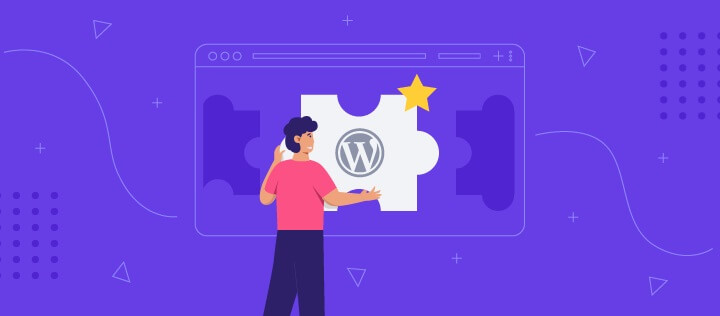 You should collaborate with the developers of your website to make the critical decision of selecting which plugins to employ on your website. To ensure that you are making an educated choice, there are a few measures that you need to take:
The investigation, Investigation, Investigation
Before installing any plugin, you must do a significant amount of research. Each installation will have its own knowledge base; which will include information about the functionality of the system, support issues, and technical information. You should look for an installation that has a solid reputation; has received positive feedback from previous customers, and has a rating of five stars.
Look for Plugins that have been Blacklisted.
Certain hosting firms prohibit customers from uploading certain attachment types to their websites by maintaining a blacklist. This is a standard procedure for plugins that identify potential security threats. Your web hosting company safeguards not only your website but also any other websites that are housed on your server by restricting you from utilizing certain plugins on your own website.
Free vs. Premium
If the plugin has multiple levels of access; you will need to decide whether you want the free version or the premium version. Find out more information about the repayment plan to determine whether this is a one-time purchase or an annual one. We always recommend to our customers that they pay the vendor directly for all of their plugins; so that they may maintain full control over those plugins at all times.
First, we will check out the plugin.
Test it on a site that will be used for the installation before you make the actual installation to ensure that it functions as intended and to identify any potential issues with other plugins that you have previously installed. Be certain that you finish this step. Take your time since; even though there probably won't be any issues in the majority of instances, you never know what could cause your website to become inaccessible.
The Top 7 Best WordPress Plugins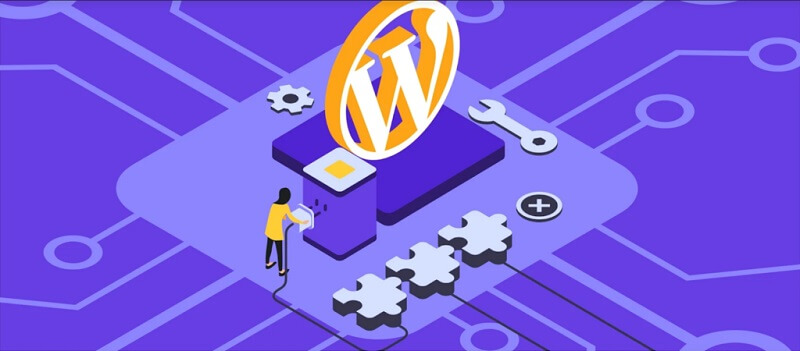 In terms of essential plugins, the following seven have emerged as our top recommendations on the basis of the data:
1. The SEO Plugin Yoast
Every website has the same goal: to be at the top of search engine result pages. But SEO is a difficult process, right?
To some extent, it could get less difficult with time. Putting in on-page optimization work is a piece of cake when you use the Yoast SEO plugin. Using this sophisticated tool; you will be able to select a specific term and then optimize your page in accordance with it.
As a consequence of this, you will be able to keep expanding your traffic by utilizing basic SEO strategies.
2. WP – Backup
You want to be able to go to bed feeling confident that all of the content on your website has been backed up and is shielded from the possibility of being swallowed up by the void that is the internet. The most useful feature of this plugin is that it allows you to configure your website to automatically obtain regular updates. This eliminates the need for you to keep reminding yourself that you are responsible for performing all of these tasks on your own. While it is free and one of the easiest to set up; the WP-Backup plugin is superior to other plugins that offer almost the same functionality because it is free.
3. Elementor
Elementor is the most popular page builder for the WordPress content management system (CMS), and it enables you to give your sites unique designs. New web builders and others who don't feel comfortable editing the WordPress code are strongly encouraged to use the Elementor plugin. It comes highly recommended.
4. WPForms.com
A contact form is an essential component of any website since it simplifies the process for site visitors to get in touch with you.
WPForms is the contact form plugin for WordPress that sees the greatest usage. The drag-and-drop functionality of this web builder makes it simple to produce online documents such as contacts, email campaigns, booking online forms, purchase forms, survey emails, bulletins, and more in only a few clicks. They provide you with more than 300 predefined templates to make your life simpler.
5. Change of Course
We are all aware of how strongly Google and other search engines disapprove of poor user experiences. The same thing happens when you visit a broken or 404 page. Installing the redirect plugin is quick and easy, and during the process, you will see a list of 404 error pages. The plugin will prompt you to provide a URL that you want to direct the user to visit.
6. HubSpot
You simply will not be able to expand your business if you do not engage in marketing, and this plugin will assist you in doing so.
You are able to manage links, monitor leads and conversions, publish email newsletters, communicate with online visitors through forms and chats, and more by utilizing the HubSpot WordPress plugin. Furthermore, you can integrate your website with the HubSpot CRM using the plugin.
In addition, the monitoring and analytics enable you to monitor how successful your efforts are and to keep making educated decisions even as your company expands.
7. Akismet Anti-Spam
Everyone despises spam the fact that it might harm your website and reduce the number of people that read it. And if you don't deal with it the right way, you risk losing readers and hurting your brand's reputation.
To your good fortune, a dependable and effective plugin will handle everything for you in this regard. Because it has been downloaded in excess of 35 million times, it is currently the most widely used device. It is widely recognized for a reason, and if you haven't used it yet, you really ought to start doing so.
The Final Words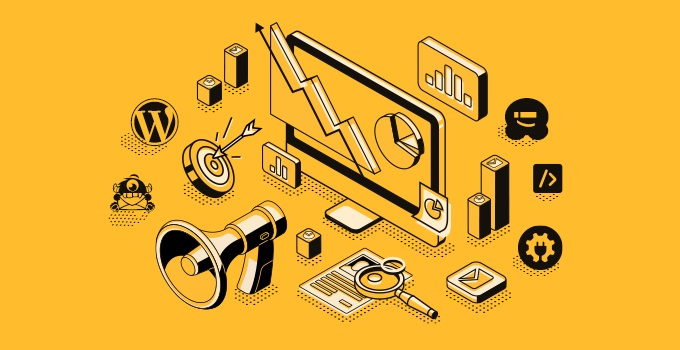 And that's a wrap! We hope you now have a better understanding of WordPress plugins and why they're crucial for your website's success. Whether you're looking to improve your site's functionality, security, or SEO, there's a plugin out there for you. Just remember to only install trusted plugins from reputable sources and to regularly update them to ensure your website stays secure and up-to-date.
Plugins have evolved into an indispensable component of the toolkit available to WordPress developers. They contribute to an enhanced experience for both users and administrators. Your website will work more smoothly and you will be able to prevent some of the problems if you check on and manage your plugins on a regular basis.
So, next time you're building or managing a website on WordPress; don't forget to explore the vast world of plugins and all they have to offer. With the right plugins, you can take your website to the next level and provide your visitors with a seamless and enjoyable experience. Happy plugin-ing!