eCommerce website design trends to keep an eye on 2021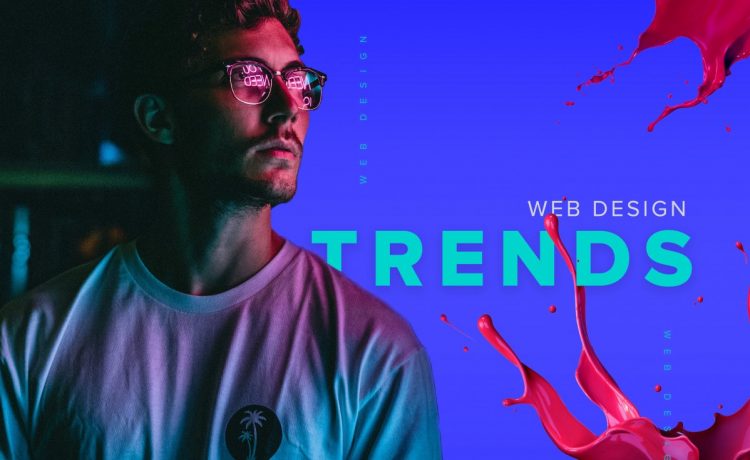 Last year wasn't easy for anyone, no matter in what sector they performed. With tons of hand sanitizer, everyone dealing with anxiety and stress, and awkward Zoom meetings, 2020 was just one of those bad years no one wants to remember. Despite the situation, the eCommerce industry has thriven, becoming more competitive than ever.
So, eCommerce businesses need to use their best tools to catch the public's attention. A website is the first impression potential clients form about their brands. If the page isn't well-crafted and up-to-date with the latest tendencies and technology, it can be considered an unreliable resource, and clients may decide not to explore the services it provides.
Here is a comprehensive list of some interesting eCommerce website design trends we expect to see in 2021. Hopefully, it will inspire brands to add their websites some touch-ups to make them more inclusive and accessible.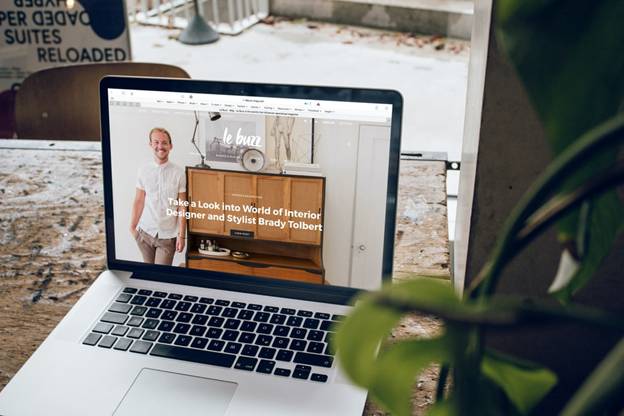 Switch the present font with a retro one
The website design world has seen many things become hot again and then turn into something everyone runs away from. Think neon colors, mom jeans, and hoverboards. They all had short lives. But only because a trend may not be hot next year, it doesn't mean it cannot attract extra customers now. Retro fonts have experienced the same ups and downs in their popularity, but many designs still including vintage lettering, have aged quite well, and in 2021 the style is ready to make a comeback.
Also, the retro fonts we'll see this year aren't the same tired typefaces your grandmother used to write love letters to your grandfather. Rather, website design will include a reimagined form of the old fonts everyone loved 50 years ago. Instead of crafting a website that looks cliché and stale, breathes life into your content with these traditional and experimental fonts. However, make sure you give them a functionality spin because it's crucial to maintain legibility when you change the font.
Bring together video, text, audio, and visuals
Everyone has access to the Internet nowadays, and they are looking for exquisite web experiences that integrate everything in terms of content. To provide your users with a rich user experience, upgrade your website to integrate audio, video, visuals, and text. To ensure that you post only original content, use websites like MelodyLoops and Unsplash to download music and pictures.
Successful eCommerce website design trends will count on some strategies
Combine motion and audio in a simple way that doesn't distract or overwhelm the public
Maximize content accessed through the use of different media formats
Include alt text for images
All text is made with HTML
Use transcriptions and closed captioning for pre-recorded multimedia
Switch bold colors for muted ones
Subdued colors offer website design a natural feel. If you use bold hues, consider changing them in 2021 with a lighter palette complimented by tones of green. The contrast between nude colors and natural hues like green and brown helps the visitors distinguish between sections. Muted colors also work wonderfully as background for hand-drawn animations and illustrations because it allows the eye to focus on the elements you want to promote.
This website trend works perfectly for websites that celebrate life and provide the client with valuable information. It's challenging to create an eCommerce website design rounded in the brand's awesomeness, but with the help of a talented designer, you can play with a variety of colors and designs.
Scrolling should reveal a story
Last year we witnessed a new trend, brands growing in popularity thanks to their stories. 2021 introduces a new trend called scroll telling that uses visual content to create a story around the brand. Visual elements heighten the story and hook the visitor into the narrative, so they keep scrolling to find more. You can use this tool to your advantage by inserting information about your products in your brand's story.
However, practice restraint when you use scroll telling to engage web visitors.
Limit the motion to a small area
Interact with the visitor on their terms and allow them to control the story by integrating play/pause/stop buttons.
Ensure that all content elements emphasize the story, rather than distracting the user from the important elements.
Play with small and subtle animations that engage the client without affecting their experience.
The dark mode is back, or more exactly it never left
The dark mode is hitting big eCommerce website designs in 2021 as more designers are embracing the theme to make elements pop from the screen. For a time, people considered that dark themes deter visitors because they associate black with negative emotions. Still, it looks like the public actually perceives this hue in a positive matter, and they prefer the dark mode. Most apps allow now for users to choose between a dark and light theme when they install the software on their devices.
You can work with subtle variations of black that allow you to play with aesthetic elements and content because it will capture the visitors' attention and maintain the impression of a clean and well-organized page.
Use design systems to maintain a consistent theme
Design systems are powerful tools because they help you keep track of the elements you integrate into your website's infrastructure. Use a CMS to create related collections and repeatable layouts and you'll find it easier to update and edit elements when required. Design systems are useful for all businesses when they need to create and manage brand design.
You can use an app specially developed for this purpose to improve the design system workflow. While some programs offer a centralized space where you can collaborate with your website developers and designers, others include templates you can use as tools to improve the website's aesthetics.
If you're working in the eCommerce industry, you're probably looking forward to 2021. It's a time that brings a great change in the website design sector, and we cannot wait to see how businesses integrate the eCommerce website design trends into their aesthetics.