How to Make the Most of Video on Your ecommerce Website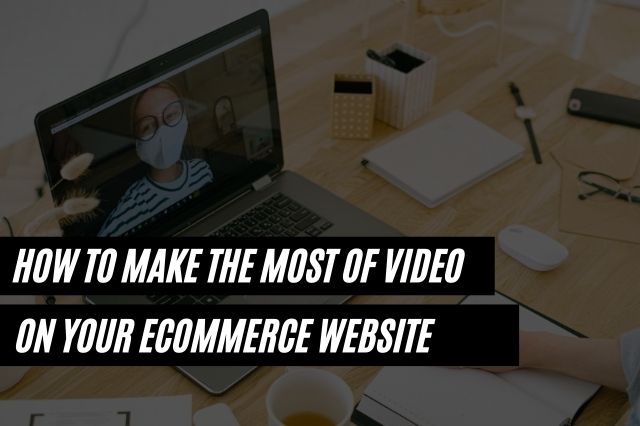 Adding video content to your eCommerce website is not something you should be considering for your brand.
It's something you should already be doing. We know that traffic engages with video more than text content, and we know that video really works.
Research shows that using video in your marketing efforts can increase conversions on your website up to 66%.
But adding video to your site is not a guaranteed win. You need to be smart about your video placement, your content expenses, and your video content itself to make sure you're engaging your audience and maximizing ROI.
In this article, we'll give you some quick tips on How to Make the Most of Video on Your eCommerce Website (and how to get started for cheap if you don't have any videos yet).
Put a Video Front and Center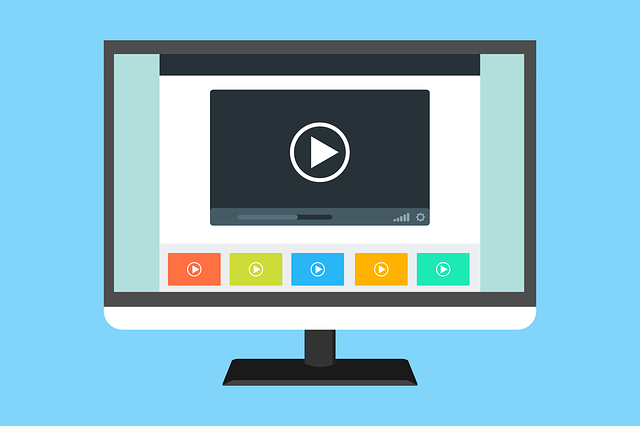 A lot of marketers assume that their video content is vlog content and that it belongs tucked away in the corner of their website.
Your videos are your most engaging content, so don't hide them away. Your audience WILL NOT find your videos if they have to do any work to access them.
Instead, put your video front and center on your landing page. Make the first thing your audience sees after your brand logo. A study by EyeView Digital found that adding a video to your landing page can increase conversions by up to 86%.
An engaging landing page video has the added benefit of keeping traffic on your page for longer, increasing your on-page time, and reducing your bounce rate. This can help you generate more organic traffic without spending an extra dime on SEO.
Focus on Educational Content
What type of video should you put on your eCommerce website?
Many make the mistake of publishing their video ads on their site. But the traffic has already arrived. They don't need to see another ad.
Your on-site video content needs to usher your traffic down the next step of the sales funnel. You can do this with educational content about your product or service.
Show your audience how to use your product or how it delivers benefits. Don't be afraid to go a bit deeper here. Your audience came to your site for a reason—they want to know more. Here are a few educational video styles you can try:
Product demonstrations
Testimonials
How-to videos
Explainer videos
Animated lectures
Good examples of engaging educations videos are crowdfunding videos. These videos need to explain and demonstrate a product's benefit in a short amount of time, all while engaging an audience. Here's a good example.
Set to Autoplay
For those who have kids, you know that keeping them occupied is as simple as turning on the TV and playing the first cartoon that pops up on Netflix. Even if they don't want to watch, they'll soon be glued to the screen.
Guess what? Adults are the same. If you make an engaging video, your audience will engage with it… as long as they start watching it. Research on videos by Facebook found that if your audience watches your video for just 3 seconds, nearly half of them will stick around for another 30 seconds.
And on your eCommerce site, those numbers are likely to be higher.
Setting your video to autoplay will ensure that all of your traffic has the chance to engage and see the value of your product or service. Plus, it will prevent loads of visitors from bouncing within the first minute or so.
Make Your Videos Multi-Purpose
If you're going to make a 2+ minute video for your eCommerce landing page, try to structure it in a way that can be cut and repurposed. If you're smart during production, you can make one video that can be used for your landing page, your YouTube ads, your Facebook page, and a lot more.
For example, if you time the product demonstration section of the video to 30 seconds, you can use it as a standalone YouTube ad too. Or maybe you have four 15-second clips showing the various benefits of your service.
Those can become separate videos for your Instagram and Facebook page.
If done right, one short video can be recut and repurposed 10+ times for different mediums.
To do this, make sure you plan well, be strict about timing, and storyboard every part of your video.
Use Stock Video and Royalty-Free Audio
It can be daunting to watch all the high-quality videos other brands post, especially if you don't have a large budget. However, it's still worth making videos even if you don't have access to professional resources.
In fact, it's pretty easy to make great-looking videos for cheap. Plenty of brands use free stock video and royalty-free audio to create pro-looking videos using the editing software on their laptops. Nowadays, you can find HD and even 4K stock videos for cheap or free. All it takes is a little editing practice to make high-quality video content for your site. There are also free tools to remove video backgrounds and replace them with stock photos or another background.
You can even make engaging live videos, personalized videos, and product demonstrations on your phone.
Take a look at how the debt refinancing brand SoFi used only stock footage to create this popular ad.
Make the Most of Your Video Content Now
Don't wait to start getting more from your video content. You can implement some of the tips on this list right now, such as putting a video on your landing page and enabling autoplay. You'll be surprised how much of a difference these small changes can make.
When you're producing new content, remember to keep your mediums in mind and produce content that you can use in multiple ways. And before you shoot anything, make sure to check for stock footage.