Best Strategies to Market Your Ecommerce Startup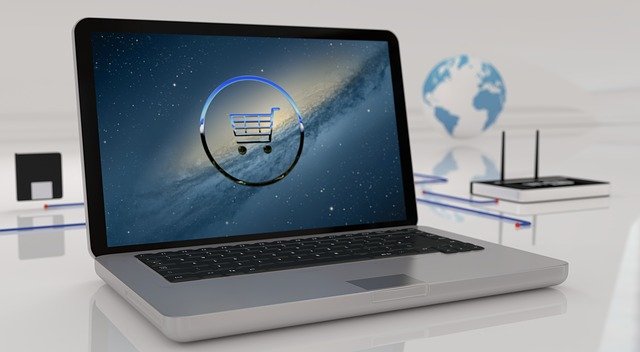 In the world of eCommerce, it can be difficult to get your startup off the ground. With so many established businesses and well-known brands. It can be hard to make a name for yourself due to the competition.
As any eCommerce startup veteran will tell you, having a great product is only half the battle. You also need to have a solid long-term marketing strategy. It place to make sure people are aware of your brand and what you have to offer.
If you're looking for some tips on how to market your eCommerce startup for maximum success. Here are some strategies to consider:
Set Up A CRM To Boost Sales and Customer Retention
A CRM tool helps eCommerce startup businesses manage their customer data. This includes contact information, their purchase history, any interactions they've had with your brand, and any other data that can be used to improve the customer experience. This valuable data can then be used to create targeted marketing campaigns designed to boost sales and encourage customer loyalty.
For example, you can use a CRM software like Engagebay which offers all the features you need to get started, such as:
Contact management: Engagebay stores all your customer contact information in one central location, making it easy to keep track of your customers and their purchase history.
Interaction tracking: This feature allows you to see every interaction your customers have had with your brand, whether it's through email, social media, or your website. This data can be used to improve the customer experience and identify any areas where your process needs to be improved.
Lead management: Engagebay makes it easy to track and manage your sales leads from multiple sources, so you can follow up with potential customers on time and close more sales.
Sales automation: This powerful feature allows you to automate your sales process, from initial contact to post-purchase follow-up. This saves you a lot of time and ensures that your customers have a consistent experience throughout the sales cycle.
Establish a Clear Call to Action
Your call to action (CTA) is one of the most important elements of your site. It is what tells users what you want them to do, such as buy a product, sign up for a newsletter, or download a file.
The placement of your call to action has a significant influence on the user experience. If the call to action is difficult to see, read, or click. It will have a negative impact on UX and conversions.
There are a few things to keep in mind when establishing a clear call to action:
Make sure the call to action stands out: The call to action should be designed in a way that makes it easy for users to see and click. This can be done by using contrasting colours, an eye-catching design, or an attention-grabbing headline. You can also use these cross-device conversion optimization tips by Flow20 to maximize your conversions.
Make sure the call to action is relevant: The call to action should be relevant to the user's needs. For example, if they are looking at a product page, the call to action should be to buy the product.
Make sure the call to action is easy to understand: The call to action should be clear and concise. It should be easy for users to understand what they need to do.
Use Email Marketing To Promote Your Ecommerce Startup Business
Email marketing is one of the most effective ways to reach out to potential and existing customers to promote your eCommerce business. This method allows you to send targeted messages directly to people who have already shown an interest in what you have to offer, which makes them more likely to make a purchase.
There are a few things to keep in mind when creating an email marketing campaign for your eCommerce business:
Make sure your emails are personalized: No one likes getting generic marketing emails that weren't written just for them. Take the time to personalize each email you send, so it feels like you're speaking directly to the reader. Here are some of the best email examples to consider.
Include a strong call-to-action: Your email's primary purpose should be to get the recipient to take some sort of action, whether it's clicking through to your website or making a purchase. Make sure your call-to-action is clear and easy to spot so people know what you want them to do.
Use engaging visuals: Emails with images tend to perform better than those without, so make sure to include some high-quality visuals in your email campaigns. This could be product photos, infographics, or even just attractive banners.
Have a Clear Website Layout
The layout of your website has a significant impact on the user experience. A well-organized and easy-to-navigate website will keep users engaged and reduce the likelihood of them leaving. On the other hand, a poorly designed layout that is cluttered and confusing will frustrate users and lead to a high bounce rate.
There are a few things to keep in mind when designing a clear layout:
Use a simple design: A simple design is easy for users to understand and navigate. Avoid clutter and unnecessary elements that can make the site appear overwhelming.
Use clear and legible fonts: The fonts you use should be easy to read. Avoid using too many different fonts as this can make the site appear cluttered.
Use clear and concise text: The text on your site should be easy to read and understand. Avoid using jargon or technical language that users may not be familiar with.
Use ample white space: White space helps to break up the content and make it easier to read. It also makes the site appear more spacious and less cluttered.
Conclusion
By following the tips above, you can set your eCommerce startup on the path to success. Ecommerce is a competitive field. So it's important to focus on applying the latest marketing trends and technologies to give your business the edge.