5 Tools to Display Your Latest Tweets on WordPress Website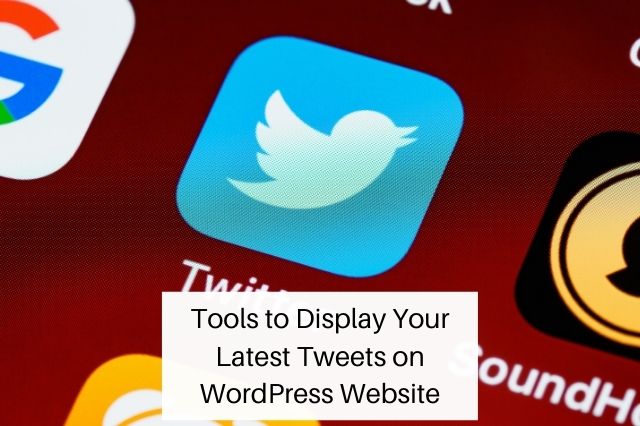 Are you looking for some Tools to Display Your Latest Tweets on WordPress Website? Well Don,t Worry In this article we will tell you about 5 amazing tools you can use easily.
Introduced as a micro-blogging platform initially, Twitter has transformed tremendously since then and has therefore come out as a powerful social networking site.
With more than 336 million monthly active users, Twitter allows communication in the form of short messages or also known as 'Tweets'.
To connect with the target audience; several marketers, brand promoters, businesses, & so on are embedding the Tweets on their website.
Why? Because it is the most effective way to showcase user-generated content to your website visitors. This user-generated content is leveraged to promote their online business, products, services, etc.
In this blog, we will enlighten you about how you can embed and display the live Twitter feed on your website using the best Twitter aggregator tools. Anyone can use these Tools to Display Your Latest Tweets on WordPress Website.
Also If you want to increase your site traffic, or need to grow your WordPress site You can add social share buttons on your website so that your users can easily share your content on multiple platforms.
Why Embed Tweets on Websites?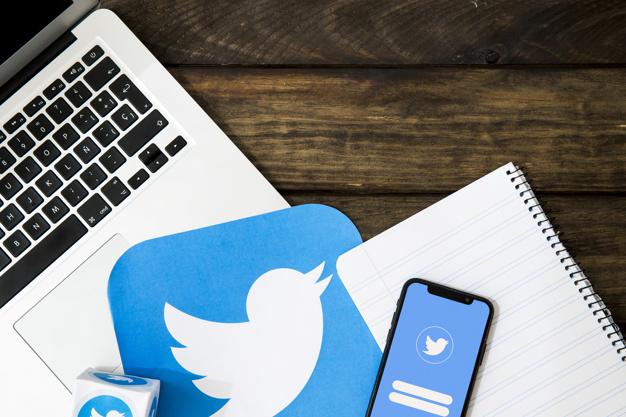 As the low-maintenance social platform to influence the users, Twitter is still running short on a large number of active users. So, to grab the attention of the audience on Twitter, what can brands & businesses do?
Well, the best thing they can do is to embed the latest Twitter feeds, also called Tweets, on any of the website building platforms.
This process offers plenty of benefits & opportunities to businesses such as increase social reach, build customer loyalty & trust, boost engagement, etc.
And now it's time to know about the tools with the help of which you can display your latest Twitter feeds on the WordPress website within a few minutes.
Tools to Embed Latest Tweets on WordPress Website
Here's a list of a few amazing Twitter aggregator tools to take help from!
#1 Taggbox Widget
Taggbox helps in collecting Twitter feeds (via handles, hashtags, mentions & lists) as well as other social media feeds, curating them into a single feed, and then displaying it on your website in real-time.
Look at the features offered by Taggbox responsive & engaging Twitter widget:
Classy Customization- Apply various designing elements such as different layouts, themes, design elements, colors, and more to make your feed attractive & engaging.
Advanced Moderation & Filtering- You can filter out all the abusive & irrelevant content from your website's Twitter feeds to maintain high-quality content.
More- You can also use features like custom posts, highlight offers, sponsored posts, add banner & ticker, and more to maximize the widget performance & results.
So, embedding Twitter feeds on a WordPress website using the Taggbox Widget &  augment its performance.
#2 Tagembed
 This one-stop destination for all your Twitter posts allows you to aggregate the feeds via mentions, handles & hashtags mainly.
Tagembed is recently introduced as the social media aggregator tool to make the aggregation of social media feeds from almost every major social media network such as Facebook, Twitter, Instagram & more.
Using Tagembed's Free Twitter Aggregator, you can bridge the gap between the brand and the audience by showcasing user-generated content.
Speaking of the features offered by this tool, there are quite a few such as:
Customization- Apply designing elements like banners, backgrounds, themes, fonts, colors, and many more to change the look of your Twitter and other social media feeds.
Moderation- Eliminate all the irrelevant & unwanted content from your Twitter feeds to make it unique & fresh.
Analytics- The Tagembed's in-built analytics feature lets you understand the intricate insights of the user's behavior on your feed.
More- There are quite a few other robust features offered by Tagembed including Custom CSS, Hashtag Highlighter, and so on.
For maximum performance & results, use Tagembed to embed your Twitter feeds on a WordPress website without any coding.
#3 Elfsight
Embed your own or clients' Tweets with the responsive, easy-to-use & coding-free Twitter Feed widget for a website called "Elfsight".
This social media aggregator allows you to collect Twitter feeds on the WordPress website via hashtag, handle, etc., and showcase these with a custom header and full functionality.
You can use this tool to grow followers, promote your products, or for any marketing purpose.
#4 Curator.io
Curator is one of the most popular SEO and Mobile friendly social media aggregator tools.
You can take help from Curator.io to collect social media feeds & display them in a customizable and embeddable-anywhere feed in just a few clicks.
You can easily set up your Twitter feeds on a WordPress website in just 3 steps, while with the help of its Analytics feature you can see how many people viewed and interacted with your Curator feed.
Also, you can get better at driving sales, gathering feeds in the future, and grow your business eventually.
#5 Twitter Widget
Apart from the social media aggregators & widget tools, Twitter itself offers the option to embed Twitter feeds on WordPress websites.
To create a Twitter timeline on your website, you can use 4 widget options i.e. user timelines, favorites, lists as well as searches.
Each one of them offers different benefits. For instance, the Timeline widget offers you the display feature from public profiles, whereas, the List widget, let's you collect the tweets from your subscribed or owned Twitter handles.
CONCLUSION
Enough of waiting & grab this opportunity to leverage your Twitter feeds on your WordPress website to stay ahead of your competitors with the help of any of the aforementioned tools.