The Ideal Stock and Forex Trading WordPress Themes & Plugins to Use on Your Website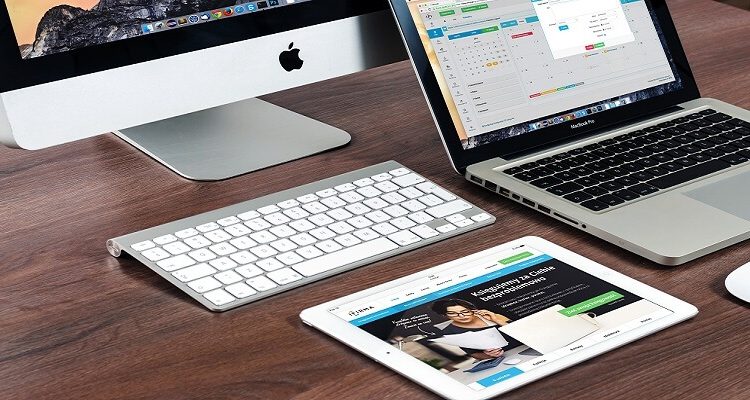 When it comes to choosing ideal themes and plugins for your website, you need to consider a couple of issues. First, you should consider the category of your website. The best tools to use on your website depending on the target audience. For forex and stock trading websites, the ideal options are those that achieve a professional look and appeal. Trading involves figures, analysis, and charts among other things. The choice of the plugins should thus be made based on this knowledge. The following are the best Forex Trading WordPress Themes and plugins you can use for your trading website in 2023.
Business & Financial WordPress Theme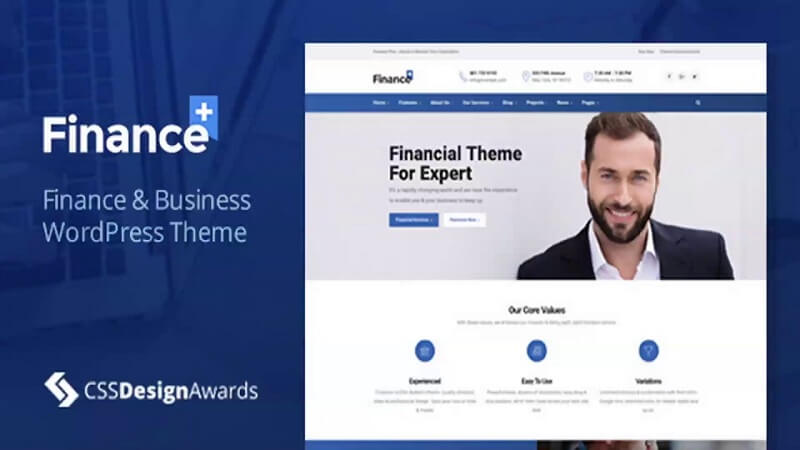 As indicated previously, a professional look is very important for a trading website. Trading is a business after all, and your audience has particular expectations. This theme provides a great professional background that gives your website a polished look. The theme is great for showcasing all the online trading tips, secrets, and basics. With a fantastic header suite and business-like colors, you will find the theme to be perfect for customization. The theme is also modern and it has a responsive design. This means that suitability will be on any type of device.
---
Forex WordPress Theme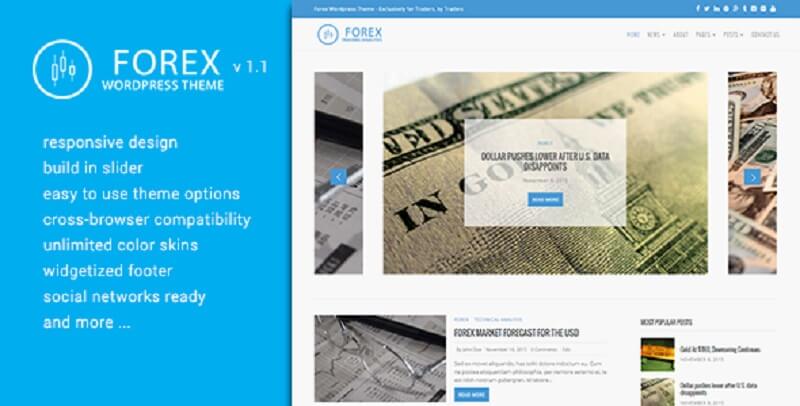 This theme has several great features for users. To start with, the theme has a responsive design. This means that it will be perfect for all display sizes. In addition, there is a built-in slider for all the customization needs. It has cross-browser compatibility and unlimited color skins. Social media integration – a must-have for modern websites – is also included. In overall, the Forex WordPress Theme is a greatly designed theme for financial and trading websites.
---
Forex 2 Theme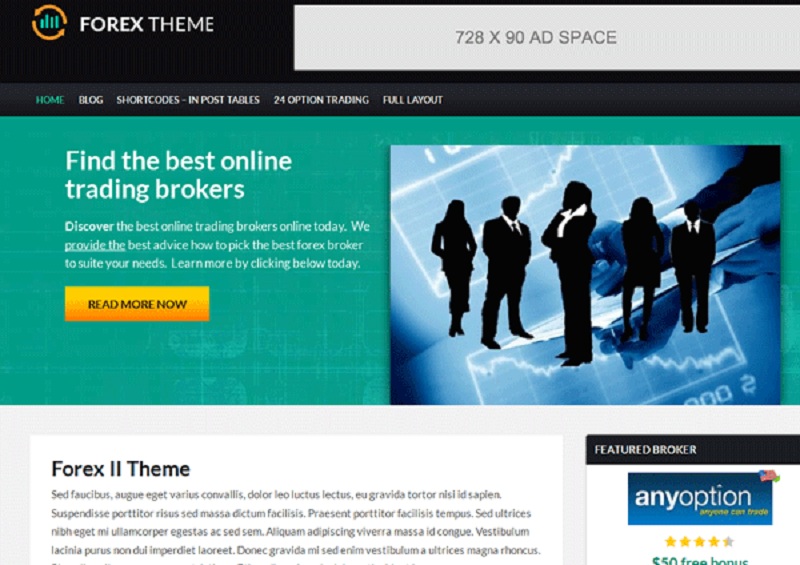 Forex 2 Theme is another great theme you should consider for a professional trading website. This theme is not just beautiful but it is also designed for optimum business processing. The theme features a responsive design and it can be integrated into a variety of WordPress platforms. Users also are given access to various shortcodes, widgets, and tools which can be used to optimize traffic among other things. Built-in broker tables and other kinds of financial tools are also built-in to make it easy for you and your audience. You can easily use this theme for trading markets.
---
Premium Stock Market Widgets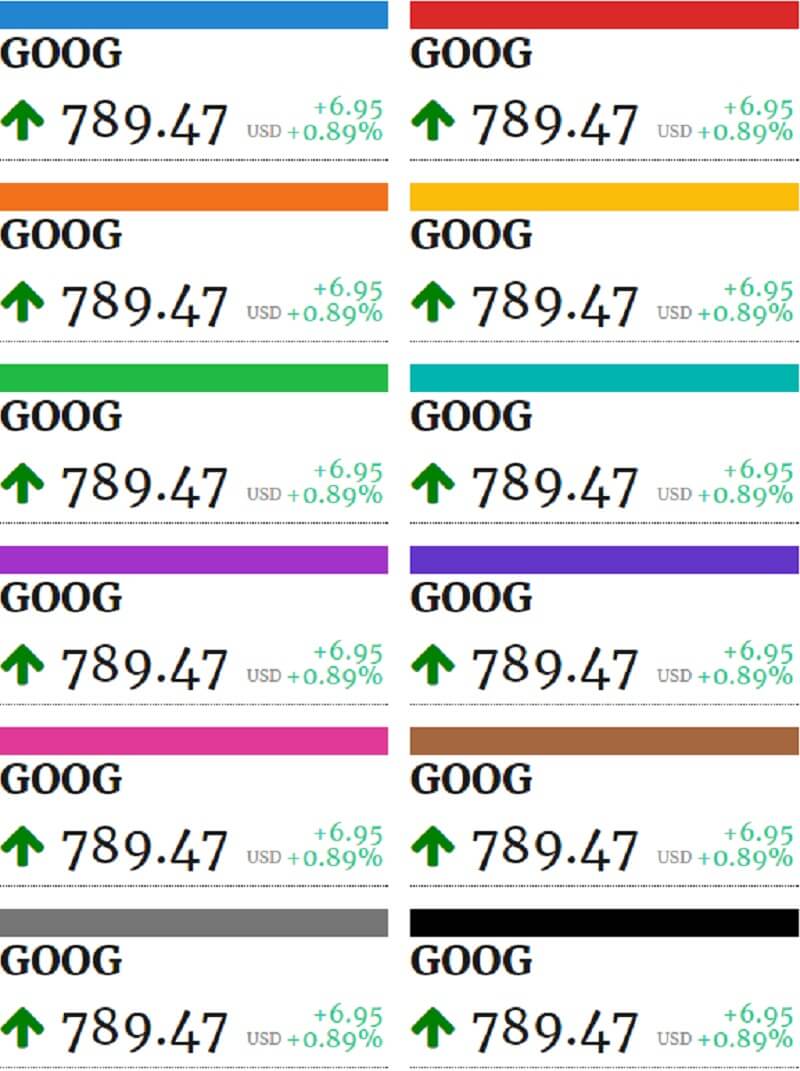 This widget is great for financial and trading blogs. It has tools that allow a firm to see the economic performance in the market. the tool is great for a financial blog because it allows for instant access to data. The implementation of the widget is also easy as it works well with WordPress sites. The widget can be customized to display data for a firm in the market or for a personal startup business. The widget supports various kinds of data types and the tool does not require any specialized skills for implementation.
---
Easy Currency Converter Plugin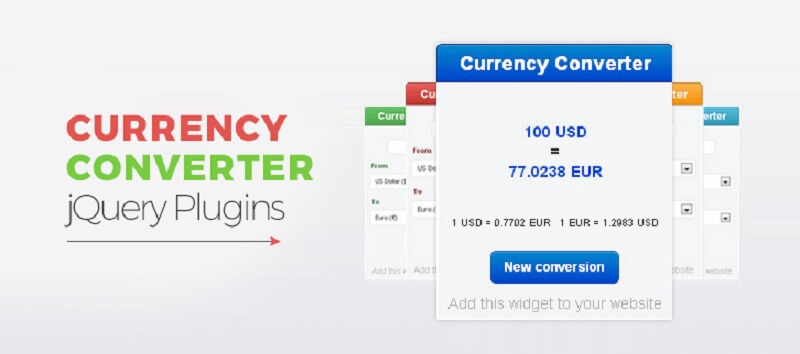 The developer created the Easy Currency Converter Plugin for working with various platforms. The support for WordPress is native to it and the tool has a great interface. As the name suggests, the tool helps with the conversion of different currencies. As a WordPress widget, the Easy Currency Converter Plugin is one of the most objectively-designed tools. The setup is also a simple process that involves determining a fixed currency and a variable currency.
---
Stock Ticker Plugin
Finally, the Stock Ticker Plugin is a configurable plugin that displays stock data. This tool pulls its information from Google Finance. This plugin comes with various companies, figures, and elements. The tool is also one of the best when it comes to customization. You can choose different colors, data sources, stock symbols, and various other things. Apart from that, the widget works exceptionally well with WordPress. Also, through this plugin, you can add various animations, and integrate them into a WordPress site easily.