WordPress Multilingual Plugins to Increase your Market Share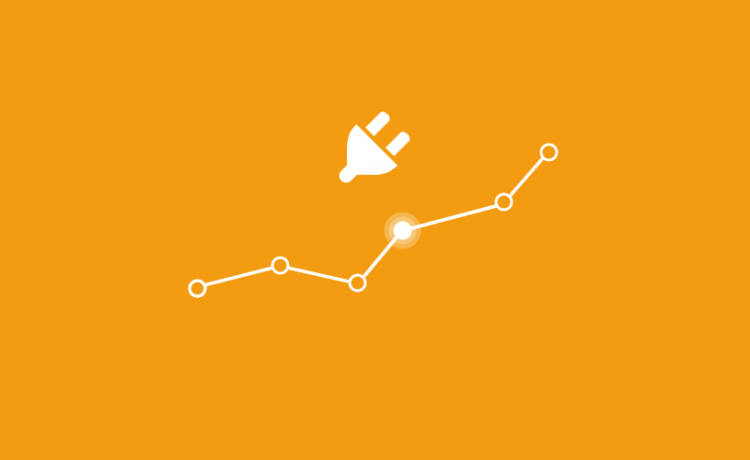 Do you run a successful business? If so, you need to be aware of the countless number of factors influencing your success. Everything from the target audience, quality advertising to professional management influences how successful your business is, and how it rates among other similar ones.
After putting in your efforts, your business' market share will show exactly how successful you have been.
So, what can you do to increase your market share? You need to be up to date, modern and available for the widest variety of people you can reach!
WordPress and its Plugins to Make Everything Possible
If you are running a business, selling a product or offering services of any kind, your website can be your door to success! Online businesses have flourished over the past couple of decades, due to the technological improvements and favorable circumstances which came with the internet.
Since its creation, WordPress has been the choice of millions of people who wanted to share their vision with the world. Many of you who run an appreciable business chose WordPress as your partner.
WordPress offers you a chance to easily create a website on your own, even if you haven't got any experience in this area. But, more importantly, it gives you the wings to fly even higher.
WordPress offers plugins and customizing options which make it an even more impressive content management system. The plugins go from anti-spam to URL-preview ones, bringing your WordPress experience to perfection.
The WordPress Multilingual plugin is one of those which can help you increase your market share. But, what exactly is this plugin?
The WordPress Multilingual Plugin
The WordPress Multilingual plugin allows you to translate your WordPress website and expand your audience, without having to find and hire a professional translator! The plugin is simple to use, yet so useful.
It finds and detects all the content on your website, and within just a few clicks, translates it all to the target language. This means that your entire website content becomes available in a language you choose, based on your and your company's needs.
So, how can WordPress Multilingual plugins help you increase your market share?
From local to global
First of all, this plugin can make it easier for you to shift from the local to the global market.
If your website is available solely in one language, you automatically limit the number of people who can learn about your business and what you have to offer. Furthermore, the language of your website determines your potential clients, and that shouldn't be the case. The clients should be drawn to your business by its quality, ideas or products instead.
The Multilingual plugin gives you the chance to expand your business and make a breakthrough in other markets and countries other than the initial one. It's that simple!
Consequently, by increasing the number of people who get in touch with your website, you are also increasing the number of your customers. With more people interested, more people will buy what you are selling or hire you to perform your services.
Obviously, this makes a direct link between the Multilingual plugin and the market share of your business. The best part is that it is so simple and effective at the same time.
Reach out to your target audience
This plugin can help you reach out to a specific target audience!
After analyzing the global market, many companies find that there is a market open for their service or product, in a foreign country. The first step towards finding a spot in this market is to be able to tell people what you are offering.
The Multilingual plugin offers a diversity of languages, allowing you to choose the language of your potential clients.
Let's say that there is a spot in the market for your business in France. By adding French to your website, not only are you allowing them to acquire information about you, but you are also sending them a message. You are telling them that you are open to cooperation with them and that you are ready for further communication. Some of them could even find it flattering and consider it an invitation for collaboration.
This way, you are using the multilingual plugin to advertise your company, but also to give way to people who you know are your potential clients. This means that you are a step closer to the targeted clients which will inevitably help your sales jump! As a result, your market share is bound to increase.
Help people find you in their Google searches
Another thing worth mentioning is that by translating your website into one or more new languages, you make it possible for people to find it in their Google searches.
Most of the people will initially google whatever they are interested in, in their mother language. If your website happens to be available in that language, you've secured yourself a head start before those who don't have that language available.
Most of the websites have an English version available, and so should yours. English is the most widely spread language used by people all over the globe. It is the universal business language that every company should be able to communicate.
Still, any other language will make you stand out from the crowd and attract more clients. As a result, you will have the chance to increase your market share.
Company's image
Make your website multilingual- make your business seem more professional!
The company's image is of great importance to its success. By creating a quality presentation of your company on your website, you make it more appealing to people. This means that potential clients are more likely to contact you if you take the time to make your website as modern, professional and available as possible. This is why the WordPress Multilingual plugin is a tool you should use to promote your business and increase your market share.
Other choices?
Of course, there are many different ways for you to translate your webpage. You could hire a professional translator, or try doing it on your own. Here's a translation service in case you need to translate/localize your content: TheWordPoint
Whichever way you choose, we highly recommend making your website multilingual.
What have we learned?
The WordPress Multilingual plugin can help you increase your market share in a number of ways!
makes your business available to people from different cultures or countries, who don't speak your language.
gives you the opportunity to aim at a certain group of potential clients or to make way onto the market in need of your services.
makes it easy to step outside of the boundaries of your local community and publish content globally.
increases your chances of people finding you via their Google searches.
In other words, the WordPress Multilingual plugin helps your voice be heard globally and directly connects you to people you couldn't reach out to before. The most important thing is that the plugin makes the translation quick and easy to perform on your own.
BIO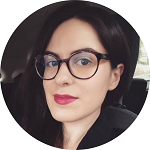 Pauline speaks Portuguese, English, Spanish and Italian. She traveled the world to immerse herself in the new cultures and learn languages. Today she is proud to be a voting member of the American Translators Association and an active participant of the Leadership Council of its Portuguese Language Division.