Most essential WordPress plugins to enhance user experience exponentially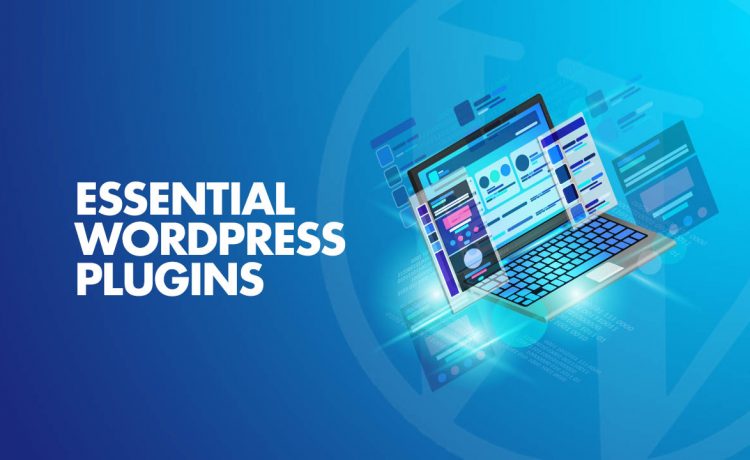 As most businesses are moving online, they are switching to WordPress. WordPress is one of the leading platforms to build your website. If you're starting for the first time, it is crucial to choose one theme accordingly.
WordPress is a major open-source content management system that will allow you to create websites for free. With the help of this platform, you can build your website without the use of programming languages such as Python, C++, or JavaScript.
It is necessary to implement authentication carefully for building the website. While essential WordPress plugins can help in your business, the lousy ones can have a negative impact. Due to the availability of the WordPress developer community, thousands of plugins are available.
What Are WordPress Plugins?
WordPress plugins refer to the software that can help improve your website's functionality based on WordPress. There are different WordPress plugins available online. The WordPress plugins are free and premium. Therefore, you can choose one that suits your business needs the most.
Comparatively, premium plugins are better than free ones. Most of the paid plugins offer 24*7 support. The developers also play an important role in increasing security and compatibility. These plugins are crucial for the WordPress website's core.
Experts at SAWO recommend authenticating the plugins accurately with your website. If these are not implemented properly, it can cause compatibility issues. There are different WordPress plugins available. So, if you're looking for a WordPress plugin, you need to browse the directory. These plugins will eventually play an important role in improving your website's performance and security.
Importance Of WordPress Plugins
WordPress Plugins are highly crucial for the functioning of your website. Plugins help to build your website. They add all essential functionalities to your websites, such as contact forms and more.
Most website owners need a reliable plugin to boost their SEO efforts. The right plugin will help to enhance your eCommerce efforts while promoting email opt-ins. With the help of plugins, you can optimize your website any way you want to.
The WordPress plugins play an important role in making website management easy. You can control your website from the dashboard. Furthermore, it will also offer you access to your website from a remote location.
What To Look For In WordPress Plugins?
The wrong plugin can put your website at threat. Before installing any plugin, it is crucial to analyze it thoroughly. Therefore, some of the important things to look for while choosing a WordPress plugin include the following:
1. Choose A Free Plugin With Average Ratings
If you're not choosing a premium plugin, you should choose a free plugin with average ratings. No matter which plugin you choose, it is advisable to check its ratings.
Under the description tab of the plugin, you can read all details about the plugin. Free plugins may seem suspicious for many, which is why you should do your research about them.
2.  User Reviews
Before choosing a website plugin, always make sure to check its user reviews. The user reviews contain information from first-hand users. Therefore, they provide a clear insight into the functioning of the plugin and its impact after installation.
3.  Update And Compatibility
The security measures are changing with each passing day. Therefore, a plugin that isn't regularly updated has a lesser chance of being secure.
Consistency and regularity are crucial for WordPress plugins. Whenever choosing a plugin, you should check if it will be compatible with the updates. Moreover, you should also check when the plugin was last updated. The information is available in the Changelog tab.
4. Support
Most free WordPress plugins do not offer support. On the other hand, paid WordPress plugins to offer 24*7 support. Support is a significant factor to consider while choosing a WordPress plugin. You surely do not want your website to crash while it's functioning smoothly.
5 Popular WordPress Plugins
WordPress Plugins will either build your website or break it. Therefore, it is necessary to choose a plugin that will cater to the needs of your website.
1.  Yoast SEO
Undoubtedly, Yoast SEO is the favourite WordPress plugin. If your website is based on blogs, you need to have this. The primary function of this plugin is to enhance the SEO performance of the pages and website as a whole.
2.  Wordfence Security
The main goal of Wordfence security is to improve the firewall security of your website. Sometimes it is like a compulsion to have this on your website. Once you install this plugin, you need to keep a check on the performance of your website.
3.  WooCommerce
If your main goal is to transform the WordPress website into an eCommerce platform, WooCommerce is exceptionally crucial. It has built-in settings that will allow the compatibility of installation.
4.  WPForms
WPForms is undoubtedly one of the most popular WordPress plugins. If you want to add forms to your website, you may install this plugin. It provides the benefit of a convenient drag-and-drop interface.
5.  Akismet
The main function of Akismet is to offer protection against spam. The plugin is beneficial for automation and security. It can also help you keep a check with the contact forms.
Final Thoughts
The right essential WordPress plugins will play an essential role in building your website. Therefore, it is advisable to do proper research before choosing essential WordPress plugins. Third-party plugins form an integral part of WordPress CMS. Therefore, make sure to keep a check on security and usability.