B2B Website Design Tips To Boost Your Brand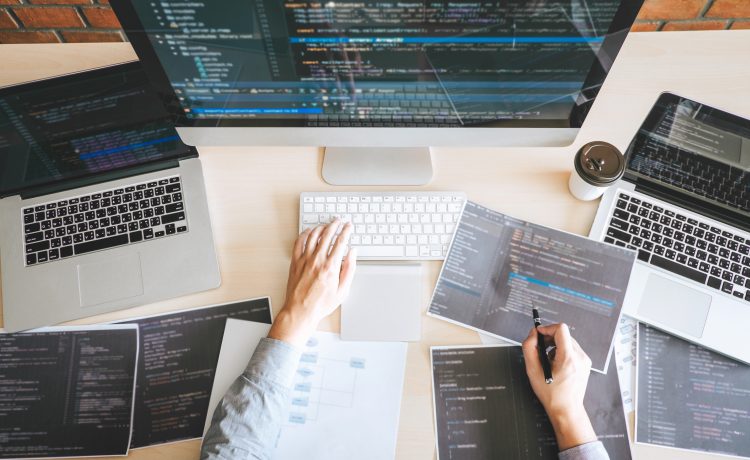 Business-to-business (B2B) transactions are done between two businesses, where one provides some sort of service to the other. Such services could range from logistics, manufacturing, supply, manpower, marketing services and more. Here I am telling you about B2B Website Design tips which will make your brand succeed.
Unlike business-to-consumer (B2C) industries, which target ordinary consumers, targeting businesses requires a different approach. Businesses and institutions are not impulsive buyers ;more often than not, they'll do extensive research and calculate long-term costs and risks before purchasing, transacting or closing a deal.
B2B companies, however, still need to market themselves online to boost brand image. Like any other business, they need a website that establishes an online presence and boosts brand image to a unique clientele; they also have to deal with and surpass competition in terms of traffic and customers. Here's how your website design can boost your B2B brand:
1. Invest In A Simple But Memorable Logo
Creating a logo or symbol is the first step in branding. These details will render your company easily identifiable, and give a better first impression to your clientele when they visit. You don't have to make your logo complicated: a flat, 2D design will do, as long as it is memorable; the case is often that the more simple the design is, the better.
A simple logo is also easier to incorporate into a B2B website design and even in company letters, emails and publishing materials. Think of brands like Nike and Apple. Even without the brand name, you can distinguish a Nike product just by the swoosh. Likewise, you can spot an Apple product just by its famous half-bitten apple logo.
2. Make Your Value Proposition Clear
Unlike B2C companies which have products to show for, your B2B company most likely offers a service that cannot be captured through photo. That's why you have to make your value proposition clear on your homepage.
This gives your target clientele an idea about the services that you offer, and how your company can address a certain need for their business. This is a good way to establish your identity, purpose and brand in the industry.
Basically, a value proposition is a short but clear statement of what you do. Think of it as a tagline for your business. A good example is from Square, a credit processing service for small business owners, with a value proposition that says "Start Selling Today."
Finance and tax software, Intuit, also has a good value proposition that says "Simplify the Business of Life." Once you come up with your own value proposition, make sure that you incorporate the words on your website – especially on the homepage.
3. Add Consistent And Functional Call-To-Actions (CTAs)
Clients will remember your brand more if they find you approachable, or if they can reach out to contact you at any time. Therefore, adding a CTA on the main pages of your website can help to boost your brand recognition. This also gives your target clients an idea of what to do next if they are interested to find out more, thus leading to more sales.
Remember, businesses and institutions are not impulsive buyers. They won't just take a quick look at your site and click add-to-cart. They will most likely need to talk to a representative, and ask for specifics about the services you offer. Hence, your job is to provide a CTA on your website accompanied by contact information such as a hotline, email or chat support bot (if possible). More importantly, make sure that someone is on the line to actually tend to these messages or calls.
4. Create A Responsive Web Design
Nowadays, it is important to make sure that your website is accessible and navigable on any kind of device. Your logo and value proposition will be hard to recognize if your website doesn't have a responsive design.
A responsive design means that the layout of your website can automatically shrink or resize to fit different devices, whether for desktop, smartphones or tablets. You have to keep in mind that a growing number of users are already using mobile devices to browse. Hence, you will be missing out on a huge portion of leads if your website design is not responsive to different kinds of devices or screen sizes.
Conclusion
Boosting your B2B brand requires a different approach, because your clientele has unique demands and are very particular about their expenses. However, the basic rules in branding and marketing still apply. This includes creating a memorable logo, conveying a simple but meaningful value proposition (or tagline), and creating a responsive website design that's easy to navigate and user-friendly.