Should I use a Chatbots? 10 Use Cases of ChatBots use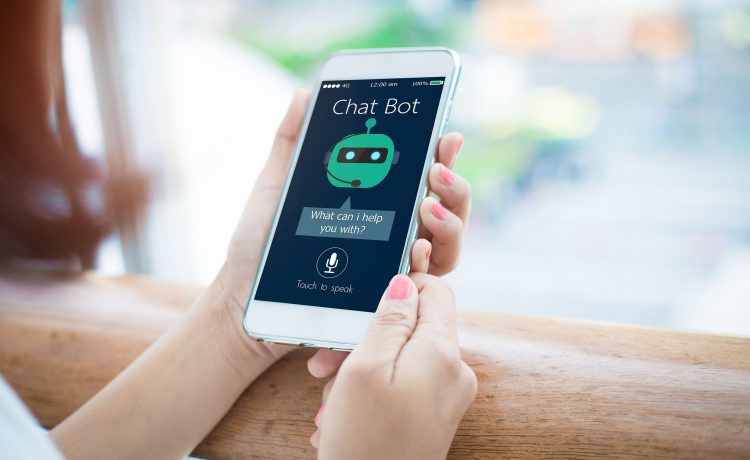 A chatbot is an artificial intelligence software (AI) that simulates a conversation in natural language with a user through applications such as messaging applications web apps, messaging, websites, or telephones. Many SEO Agencies have also begun to implement ChatBots.
Should I use a chatbot?
Chatbots use has earned themselves a place in the most promising and advanced ways of interaction between machines and humans. From the technological point of view, however, we can term chatbot as a natural evolution of a question-answer system enhanced through natural language processing (NLP). Natural language processing has been the most typical way of formulating a response to a question in various enterprises using specific end-user applications.
Chatbots use is gaining popularity in the business world, and the recent chatbot statistical report states that more than 60% of respondents say that they would mostly prefer getting their instant answers for their queries from the chatbot. These queries are the FAQs that people ask on the websites for customer support.
These questions can be
Technical support
Inquire for shipping orders
Pricing and billing information
To inquire about products or services
1. Online customer support
Nowadays, most online customers are becoming impatient, and they would like the website to provide them with instant feedback to their queries. However, businesses offering online customer support have preferred chatbots use in their web systems to help ease the customer response and hold back those impatient customers who can quickly get frustrated.
Online customer service can be automated to give real-time support by feeding the bot system with customer FAQs and some business information to engage the customers.
Bank of America introduced the bot, Erica. The system surpassed 6000000 users and has serviced over 35,000,000 customer requests. This is a virtual al-driven financial assistant that efficiently handled customer requests in areas such as
Credit report updates
Providing proactive and personal insights
Taking care of simple customer transactions
Facilitating bill payments.
2. In-app support
Most mobile applications have a built-in chatbot for FAQs to enhance user engagements and support. These mobile chatbots enable the mobile company to send notifications for regular customer updates.
Looking at the Duolingo language learning app as an example, the app was used to help users practice native language learning. This chatbot played a significant role in enabling users to learn and practice conversational skills they learned. The chatbot served several language learners with different personalities and in real-time.
3. IT Help desk
Artificial intelligence (AI) systems have made their way towards the acceleration of the productions across the enterprises by providing the internal workforce with real-time feedback. Chatbots use being self-learning app systems, analyses human language, and offer respective assistance and thus helping boost the production of your team, by driving efficiency in your IT help desk.
The IT helpdesk bot functions as follows;
Raising tickets for employee service agents.
Take actions regarding identified requests.
Analyzing user service requests
4. Sales
Chatbots improve customer loyalty alongside improving customer service, brand reputation, and revenue generation. Using bots to optimize customer support, leverage customer data collection, and help generate leads and reports automatically.
examples of the critical use cases of sales bots are;
-Segment your audience – Bots help you identify the customer product interests such as likes dislikes and segment them on their response basis
-Qualify leads – Bots utilize sales questionnaires by converting the website visitors into prospective customers and ensure follow-ups by sending them to the right sales representative.
-Hybrid chatbot – this is done by correctly balancing the bot support to human complex issues by using simple queries.
5. News
Chatbots use is an easy collection of information for newsrooms. The news headlines can be easily curated right inside the messengers without browsing multiple news portals for updates.
CNN was the first example to install the bot on Facebook messenger, but now, most popular television and news portal networks are using chatbots use for real-time information on breaking news.
6. Social media
Chatbots use played a significant role in boosting user engagement on popular social platforms. The customers are now able to communicate with clients using live chats on Facebook, Twitter, Instagram, and LinkedIn.
Is it vital we believe in engaging with customers where they are?
7. Business Messaging apps
Most businesses currently prefer conversational commerce over traditional messaging services. Chatbots use has encouraged buyers to choose eCommerce platforms than ever before. It has led to the increasing popularity of online messaging and transactions on respective platforms with online stores.
The statistics show that by 2025, the global chatbot market expectation is around $ 1.23 billion, following a rapidly growing annual rate of 24.3%. chatbots have enabled e-commerce businesses to track the activities of their competitors and the way they reach their customers
8. Customer retention.
Chatbot application has played a significant role in improving customer retention by handling customer service issues on time and in an efficient way. After communicating using a bot, most customers returned to the business within one month.
Artificial intelligence bots can enhance automatic and repetitive business tasks to enhance the increase in user engagement, automate simple payments, create brand awareness, enhance customer support service, improve user retention and streamline social media activities.
9. Personal services.
A chatbot can help enhance personal services such as daily activities, diet, fitness, and many more. It helps in reminding you to carry out a given exercise at an appropriate time. The research shows that, with chatbots use, 26% of people working out for body fitness are likely to have attained their body fitness goals.
10. Appointment booking.
Most of the appointments currently are made by chatbots use. This helps to offer real-time service for visitors as it provides the measured time for feedback. Most organizations, such as health care, hospitality, and personal assistance, make use of chatbots use to ease their customer service support.
The main features of appointment chatbots are
Ability to collect information such as names, emails, and phone numbers
Allow self-scheduling
Inform executives about meeting requests