3 Reasons Why You Need a WordPress Accessibility Plugin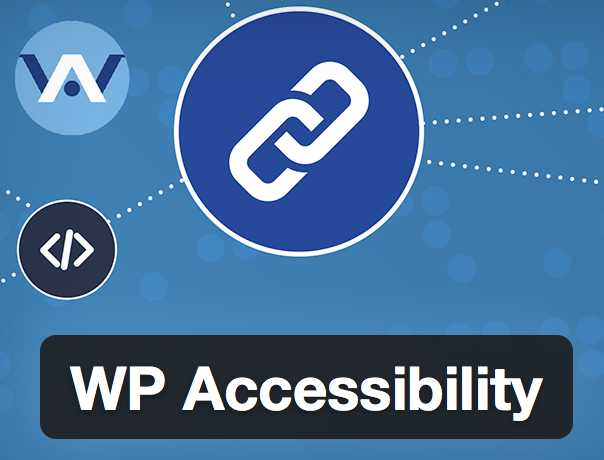 WordPress is one of the most dominant domain hosting sites in the world. It powers 43% of all the websites on the Internet.  The problem? Only an estimated 2% of the 350 million websites in the world are accessible to those with disabilities. According to the World Health Organization, about 1 million people, or 15% of the population, are living with some type of disability.
This is an enormous percentage of users that may not be able to navigate your WordPress site. But your business' lack of potential customers is not the only thing at stake here.
What is ADA Compliance?
ADA stands for the Americans with Disabilities Act. It is a landmark law in the United States enforced by the U. S. Department of Justice (DOJ). There has been a large increase in the past few years in ADA lawsuits against websites that are not accessible to those with disabilities, and therefore are not compliant with the ADA.
In fact, businesses that are not ADA compliant can be penalized up to $150,000. You don't have the risk of penalties, fines, or legal implications. You save money when you abide by the law.
What is WCAG Compliance?
There are no specific guidelines for making websites accessible listed in the ADA, which is where the Web Content Accessibility Guidelines (WCAG) come into play. There are three compliance levels within WCAG 2.0: A, AA, and AAA. Each class includes individual guidelines that must be met to consider the website accessible for all users.
The distinction between different levels is from minimal to optimal levels. As you increase, the more sophisticated and technologically advanced. There are expensive penalties if you are not abiding by these regulations.
3 Reasons Why You Need a WordPress Accessibility Plugin
1. It's The Law
If disabled users cannot access your site, it automatically qualifies you for a lawsuit. Everyone deserves the right to access websites. That's why specific standards, practices, and laws have been formed to allow equality for everyone to access any website.
For example, if you have epilepsy, going to a website with flashing lights could trigger a seizure. If you don't have a warning before a page with flashing lights, it could harm another person. A compliant site will notify you or change the content, so it doesn't activate a seizure.
Even if people aren't harmed, they can still file a lawsuit since this discriminates. It still makes you liable for a lawsuit. It can be costly or cost you your brand and reputation. Protect yourself and your business by ensuring you have created a fully compliant website.
So, how do you remediate your WordPress site to be accessible and compliant with both the ADA law and WCAG guidelines? You can use a WordPress accessibility plugin!
2. Expand Your Audience
If your website is not WCAG or ADA compliant, millions of people cannot view your website. Individuals with specific disabilities might not be able to access your website. For example, if you have a visual impairment, certain colour combinations might be challenging to read, and therefore, that person might leave the website. You lose potential viewers since they cannot view it similarly to others
Aside from wanting to grow your audience, you don't want to single people out. Ensuring your site offers extensive accessibility guarantees more people can view it.
3. Improve Your Brand
People love to support ethical and socially responsible companies. According to Forbes, "88 percent of consumers reported they are willing to make personal sacrifices to support socially responsible businesses" (Forbes). Making sure your website is ADA and WCAG compliant means you are socially responsible since you're considering those who might be disadvantaged.
Overall, having those values will benefit your online reputation. It proves you consider your audience and are considerate of everyone. It emphasizes building a community and creates trust.
Those with disabilities will appreciate your efforts, and including the general public since they lean toward ethical businesses. It's a win-win for all.