Supercharge Your Designing Skills to Make Professional Menus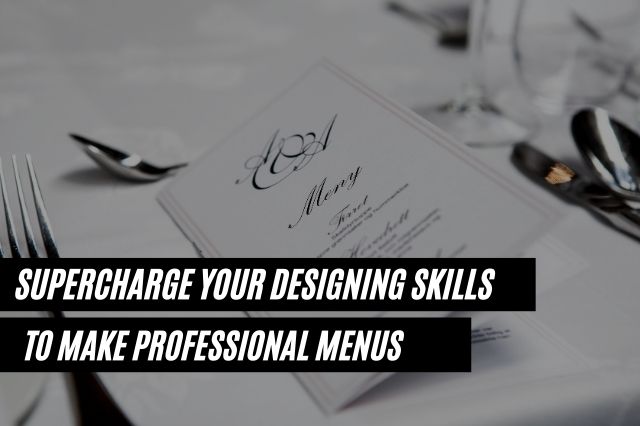 A restaurant's menu isn't just a small part of a diner's overall eating experience. In fact, your eatery's menu defines how that experience starts and sets the expectations for the coming meal. In this article, I will tell you some tips to Supercharge Your Designing Skills to Make Professional Menus.
So it's safe to say that any restaurant or wanting to boost their revenue and get more five-star reviews should look into designing professional menus, with top-tier descriptions and iconic aesthetics, for each and every table.
Of course, one of the best ways to improve your graphic design skills if you don't have a degree in the subject is to use user-friendly software like PosterMyWall: an online graphic design tool that can help you make menus, flyers, and anything else your small business needs. Even better, it offers key graphic design tutorials to ensure your future menus are as attractive as possible.
So let's start with our best tips on Supercharge Your Designing Skills to Make Professional Menus:
Foundations First – Watch Graphic Design Tutorials for Success:
Why do tutorials matter so much?
Your menu is a visual tool for your restaurant business first and foremost. How it looks is going to make a greater impression on each diner than its text content (though that's also important and something we'll touch on later). Understanding the foundational principles of graphic design is important if you want to make your menus part of a great visual experience.
Font and Funky Names – Grab Customers' Attention Fast!
As you work out the overall design and theme for your restaurant's menus, be sure to consider how font and menu names (i.e. the names of various dishes or ingredients) play into the overall experience.
The font is just as much a part of the visual style of your menu as it is a vehicle for important information like food descriptions and prices. Different fonts evoke different time periods, aesthetics, and can even affect how comfortable your customers are when they sit down.
Is your restaurant casual and designed for big family gatherings? Casual fonts with big lettering and unpretentious accents are key. On the flip side, a fancier restaurant might benefit from a more formal font that evokes style, substance, and elegance more than accessibility. It all depends on the atmosphere and theme you want your menus to evoke.
For example, say that you have a restaurant themed around exquisite French cuisine. It might make sense to use a formal, elegant font that liberally employs cursive and French word accents. Naturally, you'll also want to include plenty of French-specific words for cuisine, and even consider naming all of your dishes according to their French origins.
But no matter what font you choose, be sure it matches your restaurant's overall aesthetic. The same goes for names. Don't call your dishes cute or funny names if you're trying to cultivate a more serious or adult eating experience, and vice versa if you oversee a restaurant with a focus on fun.
Imagery is Important:
Many top restaurants will employ high-quality images, either in the background or as example photos for various dishes. It's important to consider what images you'll use and where you put them, as any menu needs to balance the text-to-image ratio correctly to succeed.
Regardless, you should always choose top-tier images without blurriness or odd angles. Don't go for the Mom and Pop diner style with hand-taken photos of burgers. Hire someone to take high-quality pictures of your food or related imagery to get the best bang for your buck.
For instance, if you run a seafood restaurant, you can easily sprinkle in seafood-related imagery to add to the aesthetic and represent your menu items. Seagulls, fish, and battered cod are all excellent examples.
When selecting and adjusting for high-quality images, consider using a software tool or platform for storage and customization. Top software platforms will let you save and modify different images to suit your needs and unique menu format, including adjusting factors like size, color, and more.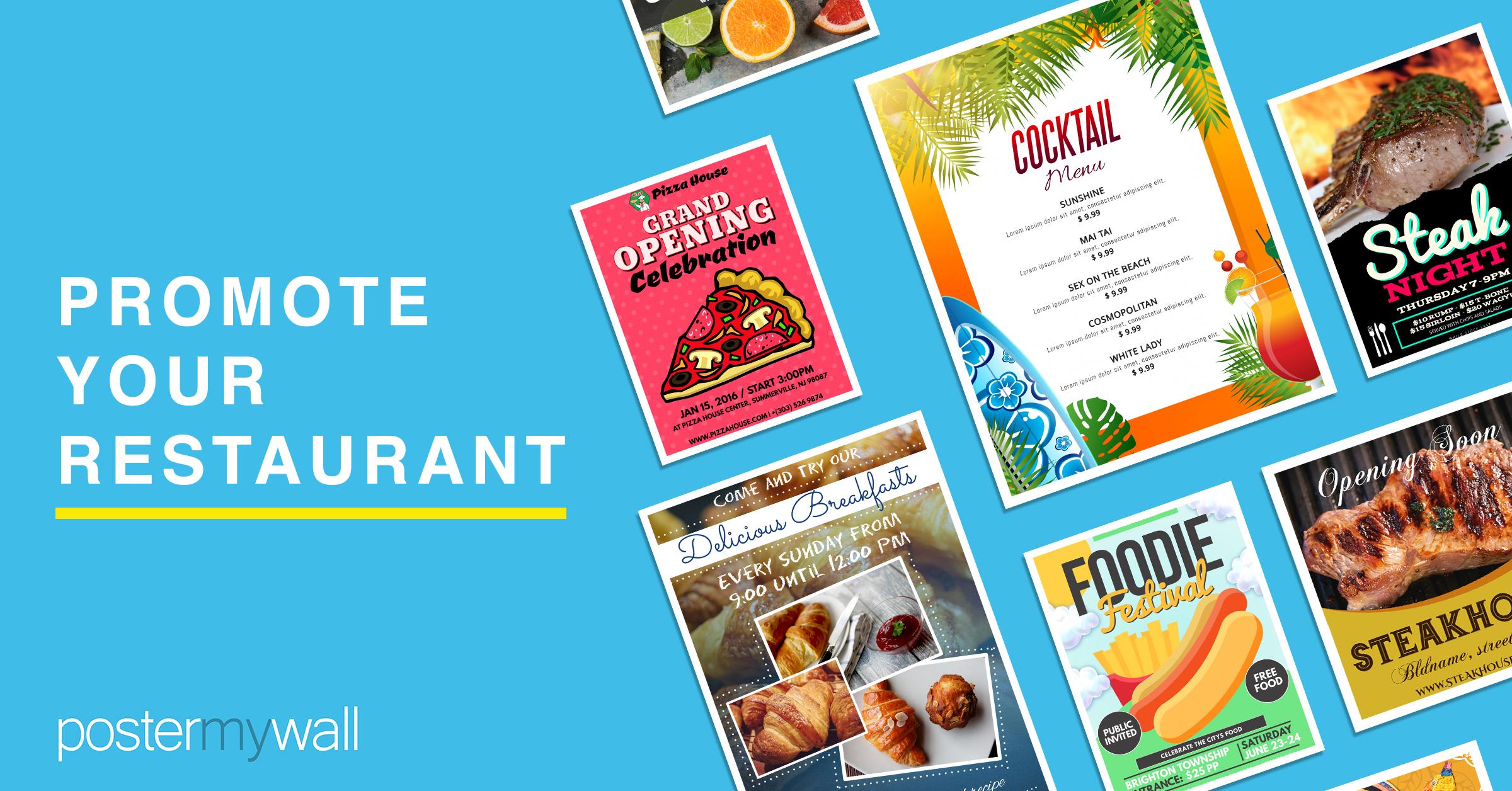 Be Smart About Item Arrangement:
It's usually a good idea to arrange your menu items as sequentially as possible. In a nutshell, try to layout your different offerings in logical sequences close to how customers will likely order those foods themselves.
As a basic example, your appetizers should come before your entrées or main items. Dessert pages should come after your main dinner offerings so your customers don't get distracted with what's on the menu after the primary or big dish your eatery is famous for.
Not only does this make a kind of inherent sense, but it'll also help your customers find what they're looking for quickly and easily. Besides, most high-quality restaurants these days use a sequential menu item order, so keeping to this will prevent your restaurant from sticking out and shattering diner expectations.
Design Delicious Descriptions:
Even though the imagery and overall aesthetic of your menus should be prioritized, you can't forget the descriptions of your restaurant's offerings. Each item should be described as delicious and descriptive away as possible without clogging the page with unnecessary text.
For instance, compare these two descriptions of a burger and consider which one will sound better to a prospective customer:
"An All-American patty with cheddar cheese on a basic bun."
"Organic American beef cooked to perfection served with crispy fries, your choice of fresh toppings, and a toasted sesame seed bun."
No doubt diners would be more than willing to try out the second burger, even though both options might be basically the same thing!
At the same time, try to keep your item descriptions down to a single, imagery-rich sentence as shown above. Overwhelming your customers with too many words can make them tune out and flip the page, searching for something simple and easy to order.
Great Menus Lead to Great Business!
In the restaurant business, presentation is everything. So it's important that you leverage graphic design tools to design top-tier menus for your eatery. Getting customers to sit down is just the start – getting them to order from your menu will be much easier if it is attractive, well-designed, and sells your food for you before they take the first bite!