How To Create WooCommerce Store Stand Out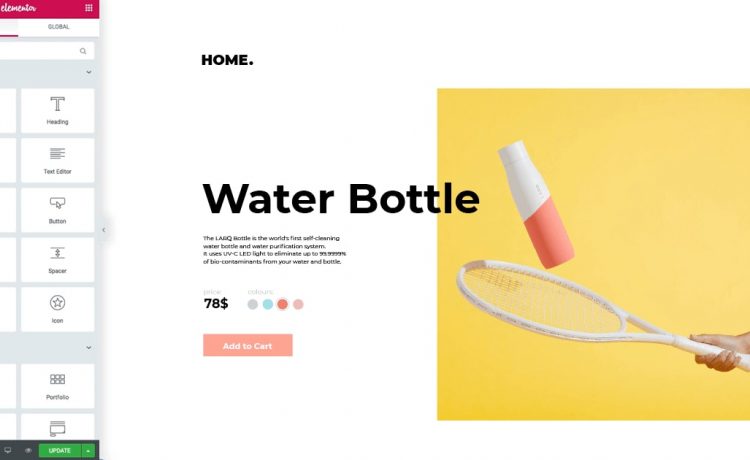 In many ways, creating your online store or create WooCommerce Store has never been easier than it is today. eCommerce platforms such as WooCommerce and website builders like Elementor give business owners the ability to set up a digital store in a matter of hours without having to pay thousands of dollars to a private web developer. However, there is one significant disadvantage to the prevalence of these tools, and that is increased competition.
The competition for consumer dollars has never been as fierce as today in the online world. With trillions of dollars at stake, virtually every major corporation has the eCommerce industry firmly in its sights, making life difficult for the smaller fry. To give you an idea of the current state of play, approximately 8.7 per cent of all websites globally, or 12.96 per cent of all eCommerce sites, are estimated to use WooCommerce.
With this in mind, if you want to be successful with your create WooCommerce store, you must find a way to stand out from the crowd and turn your WooCommerce store into a diamond in the rough – here are six tips on how to do just that.
Design your site with the user in mind
The user experience is a critical aspect for eCommerce stores because it ensures that your customers can interact with the store, find what they need, buy it, and move on. If any part of the website is faulty or feels clunky, then there is a strong chance that you will be leaving money on the table. On the other hand, if you make it easy for people to buy from you and make the experience as seamless as possible, then they will be more likely to return to you in the future and purchase from you more frequently.
In addition to this, the UI is equally as important as the functionality. If your website looks cheap and glitchy, then there is little chance that anybody will trust handing over their card details to your website, let alone make a significant purchase.
With both of these points in mind, it's highly advised that you utilize Elementor, a website builder optimized for WooCommerce. Using this tool, you can create every page of your store with an intuitive drag and drop feature, which means no prior coding knowledge is necessary. In turn, this helps you keep the look and feel of your entire store cohesive across every page, helping make your store stand out from the crowd.
Organize products with categories and subcategories
As we touched upon in the previous point, you need to simplify the buying experience as much as possible. One of the best ways to do this is by organizing your products into categories and subcategories. This helps boost product discoverability and ensures that your customers won't ever be too far away from finding the item they're looking for. This also makes your store more SEO-friendly, which can help drive more organic traffic to your site.
Make sure all your copy is high quality
As an eCommerce retailer, your copy is everything. The written word (along with your images) is all you have to convey the value proposition of your products to potential customers, so make sure you use it wisely. A compelling copy will gain your consumer's attention, give them the information they need, and hopefully persuade them to make a purchase. In contrast, if your copy is shoddy because it is littered with poor grammar and spelling mistakes, it will likely hinder your bottom line and drive customers away.
Concentrate on building trust
According to BuySafe, a whopping 81% of online shoppers say that they feel concerned when shopping on a website that they aren't familiar with. This lack of trust can lead to problems in the buying journey, which means that consumers sometimes won't feel confident enough to purchase on your site. After all, if it's the first time someone is visiting your store and your brand is a stranger to them, you have to try and win them over as quickly as possible.
In general, the whole purpose of building trust is to try and reduce the perceived risk that consumers feel when interacting with your store. Fortunately, there are a few ways you can achieve this without too much effort:
Trust seals and certificates
Terms and conditions and general information pages
Social proof (customer reviews, rating, and social sharing)
Stats and evidence of product adoption (showcase how many other people have trusted your site and are happy with their purchases)
Use widgets sensibly
Widgets are a great way to add extra functionality to your site with little fuss. For example, with a simple install of an Elementor widget, you could add a countdown timer, a payment gateway, or an email sign-up form with just a few clicks of a button. However, be sparing with the number you choose to install.
While widgets can be an excellent means to make your site stand out from the crowd, they can also slow down your site and dramatically increase your bounce rate. On top of this, an eCommerce store with too many widgets can often seem a little too busy or even desperate for consumer dollars, which leads to a breakdown in trust. Thus, only install the widgets you absolutely need and know are providing value to your business.
Final word – Focus on building your brand
Last but not least, you need to focus on building your brand at all times. Whether you are engaging with customers on social media channels, sending emails as part of a marketing campaign, or writing product descriptions for your store, you need to convey the same values and principles. After all, there is a very strong chance that you aren't the only company in the world selling the products that you offer. Therefore, your brand is often one of the only weapons you have to differentiate yourself and boost the pierced value of create WooCommerce store and its products.