4 Things You Need Before You Launch Your Fitness Business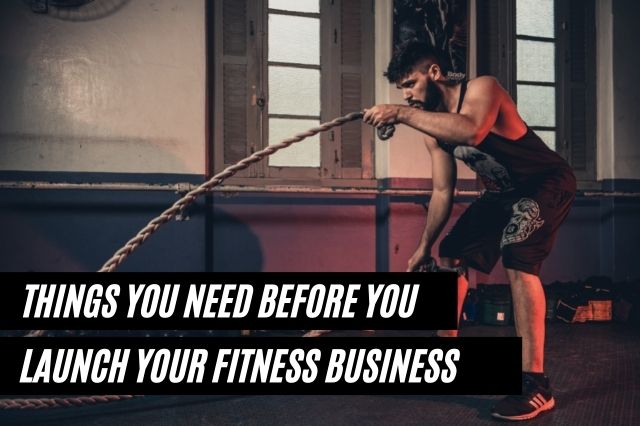 So, you have finally decided to take the leap and start off your business idea that you have had on your mind for a while; a fitness business. Congratulations, starting a new business is not only exciting and exhilarating but challenging and nerve-wracking too. While you are starting a fitness business, you need a fitness business plan, to grow your business easier and faster.
In this article I am going to disclose 4 Things You Need Before You Launch Your Fitness Business.
We are sure that you have chosen your specific niche, zoned in on your audience, and become accredited to run the business and train other people in your specific field. Starting a new business, no matter what industry can be incredibly challenging, especially post-2020. With lockdowns, curfews, and restrictions placed on so many aspects, your business can be somewhat stunted if you are not skilled enough to cater to the unique market.
Not only is it important to construct a solid business model with secure protection of your business, but you need to cater to your unique and evolving client base. With this in mind, we took a look at four essential things you need to get your training business off the ground and how you can make it a huge success.
Vital Insurance And Permits
Protecting your business needs to be the first of your considerations before you launch your fitness business.
Before launching any kind of operations, it is vital for you to put in place essential insurance for your training business. This specialized business insurance protects you against the risk of something going wrong in your business. Whether you are looking at general liability insurance or professional liability insurance, it is important to make sure that any accidents or losses that take place in your business are covered.
Liability Insurance can cover accidental injury or damages faced by your clients when in the care of your business. So whether they injure themselves during the training, or have their personal property damaged in your facilities, your business will not be crippled trying to pay out their claim.
Flexible insurance plans cater to different types of training businesses. So, if you are a sports coach, you will most likely be paying a different premium to a yoga instructor based on your levels of risk.
It is also wise to keep essentials like car and building insurance in mind if you have those under your business, as well as workers' compensation to cover any staff injuries or losses.
Lastly, do not forget your permits. Based on your location, you will need to research what permits you need to practice your business and provide training advice for other people. You will need to be qualified and signed off to take the responsibility of other people's physical health into your hands.
A Solid Business Plan
One of the key elements of kicking off a successful business is having a solid business plan. Not only will this allow you to attract investment and funding, but you can also use it as a strategic roadmap for your business.
You will need to list your startup costs like equipment, office equipment, marketing, and premises rental. Income like subscription and membership fees as well as product sales will need to be included, and your total working capital disclosed.
A business plan will expand on the training business's target audience, their demographics, and how you as a business owner aim to market toward them. Essentials like staffing, growth plans, and sales forecasts need to be included, together with thorough market research and a USP that you aim to attract your target market with.
If you are aiming to secure funding and investors, your business plan will need to include ownership divisions and an investor structure. This will allow you to have all of the figures and statistics clearly defined for a successful investment.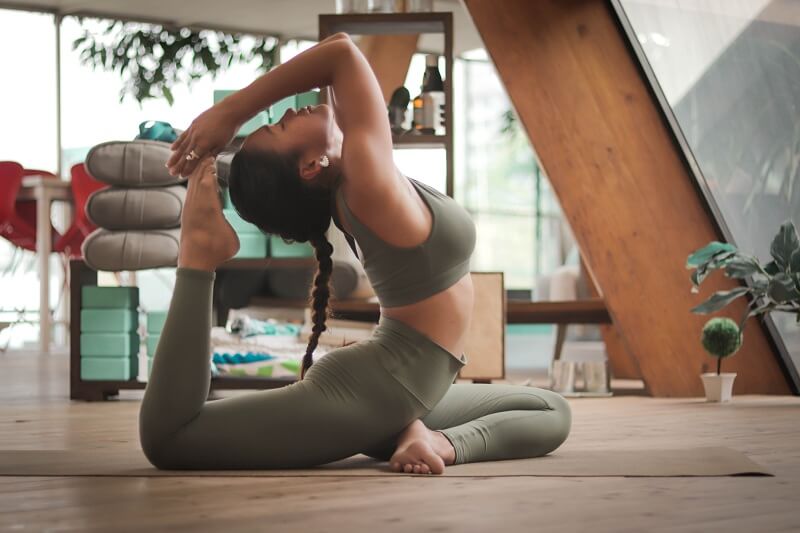 A Dynamic Marketing Strategy
Marketing is the next big avenue to look at Before You Launch Your Fitness Business… Naturally traditional marketing methods like flyers, posters, and radio ads are a great way of getting your brand out there. But, if you have little budget to get things off the ground, digital marketing could be your best option.
Launching a website, with associated social media is an effective method of brand awareness. Link up a blog to your site and start writing regular blogs, and sharing videos of fitness-related content. It is important to educate, inform, entertain and empower your customer, so create content that they would be searching for. Keep track of trending topics and searches through keyword research, and structure a content plan around that.
So, your potential customers might currently be searching for 'how to lose weight after lockdown.' This is a perfect opportunity for you to jump on, create the right content and share it across social media for it to get picked up. By using the right keywords, and focussing on your SEO, you can make sure that this kind of content is found online, and you attract audiences to your site.
Establish a database of current and potential clients, and market to them regularly with content-focused emails. In the emails, you can include discounts, special offers, and referral campaigns, but lead with subject lines that will instantly catch readers' attention.
Multi-Training Options For Clients
Post- 2020, and the global pandemic that has swept the globe, this is a really important aspect to consider. With strict lockdown and restrictions in place, millions of training facilities around the world were, and are still shut down. So, if you are planning to open a physical training gym, you might need to take these restrictions into consideration.
Should there be little to no restrictions on gym openings in your area, you will need to take social distancing into consideration. You will be severely restricted with the number of people allowed in your facility at the same time, and you will need to ensure that they keep space between them at all times.
If this is going to prove to be a problem for your fitness business, you can consider an outdoor offering, or launching an online facility. Online classes will allow your customer to work out and practice from the comfort of their own home. Should you choose this online offering, it is important for you to refine your services and products and specialize in a particular niche.
Online training and exercise offerings exploded during the course of 2020, with many of the tutorials being offered for free. So, if you are offering a subscription-based service, it is worth your while to establish your unique selling point. Bundling services with products or personalized online turn-key health consultations could set you aside in the market and attract your customer.
Last Thoughts
In wrapping up, it is key to establish what your customer is looking for when creating your fitness business. They will be looking for something unique and different with tangible benefits to them. You will also need to be flexible for their unique needs, and provide them with adaptable solutions, especially in COVID times.
Lastly, it is important for you to protect your investment and concept. Last year has certainly been the toughest year to start a business, but if you have a great concept, and a targeted audience in mind, with little risk, you might just be sitting on a gold mine.
So that's it I hope you liked my article on 4 things that you must need Before You Launch Your Fitness Business.