Before starting a new business make sure you do market research on your industry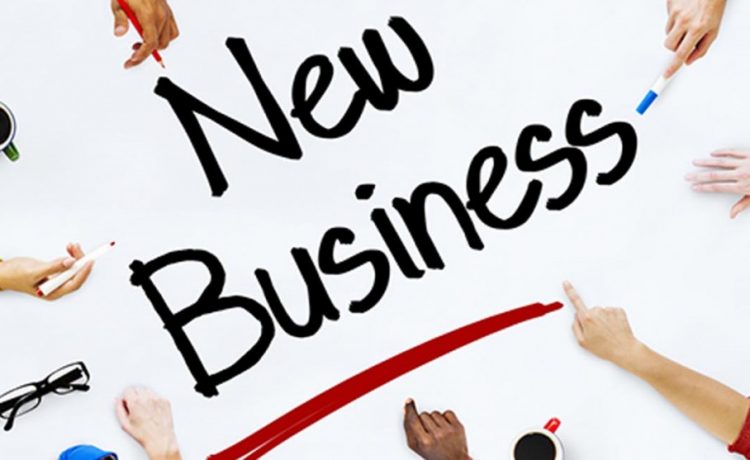 For most people, the idea of a business starts with an interest in a particular skill or hobby. Whether it be creating custom built computers or designing the next best thing in exercise equipment. It could even be setting up as a virtual assistant or maybe running your own burger van. Whatever it is, the first glimmer of a profitable, self sufficient future begins with doing something you love.
The more passionate you get, the greater the need to cut the shackles of working set hours for someone else. That goal becomes a burning desire to start the business you've always dreamed of. Your ultimate sign of success, to be your own boss.
Being your own boss has its challenges though. Part of the attraction is being in charge. Of everything. The role comes with responsibility. A lot of responsibility. Not only will you be responsible for running the business, supporting the business and finding work for the business. You'll also be the one making the difference between success and failure.
There's more to being the boss than doing a private limited company registration and calling yourself a startup founder.
You also have to make sure the business will be viable.
Before you launch.
Coming up with a business idea while cooking burgers on a BBQ in your back yard, is great. Some of the best ideas happen when we least expect it. A mobile BBQ service would be brilliant wouldn't it? You'd be doing what you love; people would be eating BBQ food; they can chat with friends instead of cooking; they wouldn't need to clean up after; or go shopping for the burgers. Win win! Right?
At the risk of bursting bubbles, it might not be. Most business ideas look fantastic in theory. When it comes to the physical delivery of those ideas, some don't actually work in practice.
To be absolutely certain your start up has the chance to thrive, you need to do your homework. You need to check others will actually want a mobile BBQ service before you start one. Your neighbors probably do like BBQ burgers, but do they want to pay you to BBQ them?
Before you throw caution to the wind and give up your day job, there is one very important question to answer first. Is there a market for what you are offering?
If there isn't, you will struggle to make the business work.
The best way to find out if there is any interest in what you want to do is through market research.
Market research can be carried out through questionnaires, either by cold calling or by manning a stand at a shopping mall. It takes time but if done correctly can make the difference between a viable business or missed opportunities. Launching a start up business takes energy and financial commitment. Both of which will be wasted if your endeavor doesn't get off the ground.
Checking the market before you launch your business can highlight potential stumbling blocks like a lack of need for the service. If your product is designed to clean pools for instance, you'll need a neighborhood that has an abundance of backyard pools.
It can also identify any pitfalls with access to supply chains. If you can't get the materials you need for your business, you won't be able to supply the product to your customers.
When it comes time to make your logo design you will want to research all of your competitors' logos to see what you like about them, and what you do not like. You can use their logos as inspiration when designing your own logo. You'll want your logo to be unique, eye-catching and easy to remember. If you are searching for a logo designer or a logo maker, you can check out LogoMyWay.
Through research, supply chains can be checked, assessed for sustainability and more importantly, cost. The further you have to go for materials, the more expensive your product will be. That extra expense could price you out of the market. It could also be a good indicator of why there is a lack of demand in that vicinity.
One of the most critical things to consider for any start up business is location. Wherever you set up, the location you choose has to be capable or have the capacity to support your start up business. Going back to the BBQ burgers, if you are in the middle of a city of high rise buildings without outside space, will there be a need for a mobile BBQ service? Can you adapt your business to suit?
Researching the area will also indicate how big the potential market will be. A small country town will have less people than a bustling city center. More people can mean a larger potential client base. Small towns could mean fighting with established businesses over a tiny audience.
 Finding local businesses in the same industry is a key part of market research. Knowing the numbers of competitors will help you decide if your preferred location is saturated with companies delivering the same product or service. You will be able to assess how successful the existing suppliers have been. Are they currently struggling or are they overwhelmed by demand?
By investigating your competition you can see what they are doing right. You can also find out how you can improve on what they are offering, giving your start up the edge over their established services.
Market research can be used to answer lots of different questions relating to starting a business. It may even identify some aspects that you hadn't anticipated being a problem. Not only that, the data you collect can help you focus on fine tuning your business idea so it can be profitable in your area.
Comprehensive market research can be time consuming but, if done correctly, will save you so much more in the long run. You don't have to go it alone. There are companies on the internet that specialize in market research. They offer completely impartial advice on your idea, the area of business and potential customer base. Being isolated from any decision making, an external company can point out things you may not spot yourself.
A well researched venture will make your business look more professional. By covering the pitfalls, finding resolutions and checking your market share, you will be able to hit the ground running. Having eliminated the teething problems, your professionalism will simply shine through. Giving you a tried and tested formula on which to form your business.