How To Start An Online Business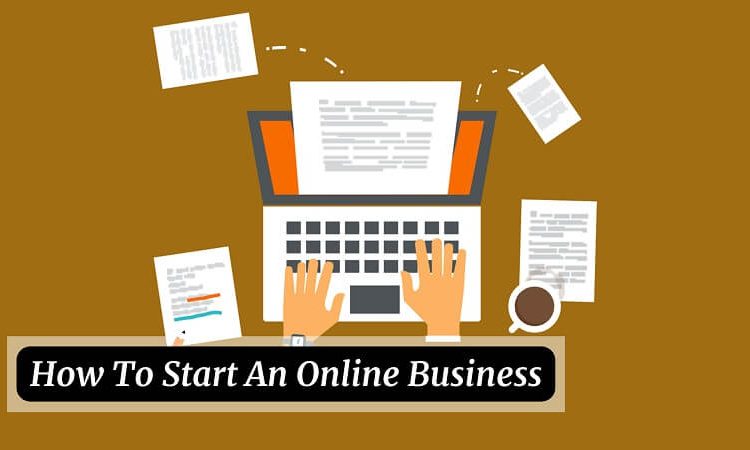 Are you frustrated with your tedious 9-to-5 job or unemployed and tired of sitting around? Then why not just start your own online business?
Building your very own online business is not as challenging as you think. Online business is attaining favor with each passing day due to the rise in eCommerce platforms. That is more of the reason to start your online business now. Besides, almost 27% world's population did online shopping in 2021, which means the online market has quite the potential to upscale and grow your business worldwide.
In addition, the online existence of a Business promotes the trust level in clients and customers. It also makes clients more confident while connecting with your business online effortlessly.
So, if you want to build your own online business, here is the 6 steps guide on how to start an online business.
Table of Content:
1. Determine Business Niche Idea and Check the Viability of It
2. Create a Business Plan and Business Structure
3. Choose a Brand Name and Build Your Business Website
4. Fill Out the Legal Paperwork and Register Your Business
5. Form an Effective Marketing Strategy and Conduct an Ad Campaign
6. Launch Your Online Business
1. Determine Business Niche Idea and Check the Viability of It
The first step in starting a business online is to decide on an idea that falls under your niche. By doing so, you can target and cover audiences more effectively. If you have already decided on a niche business idea, the question is how to know whether it is good or not. Right?
Here are some tips that you can use as a reference to check the Viability of your business idea-
A problem you are good at solving while others are not well enough (In short, your provided solution should be as unique as possible).
Are your clients willing to pay for your solution?
Is Your solution available and affordable to the target audience with distinct incomes? (Is your solution cost-efficient?)
Many thoughtful and innovative business ideas can go to waste if your product & service has no audience or market. Also, if you target an audience who is not interested, does not want your products, or can not afford them, you make things even more complex for yourself. With this in mind, you must reevaluate your idea.
2. Create a Business Plan and Business Structure
After deciding on a viable business idea, now next step is you need to create a business plan and business structure for it. You have to put some really serious efforts to put up together a comprehensive business plan because having a business plan lets you overcome any potential obstacles on your business journey and also helps you plan for future development. Many online resources are available to help you create a solid core plan for your business. Furthermore, this plan lets you determine your market even further, refine your goals, deliver a marketing model, prepare yourself for the challenges of CRM, and help you make the best-suited decisions for your business.
On the other hand, the selection of business structure will help you evaluate the legal and tax conditions you must have to fulfil. Generally, small business entrepreneurs pick from Partnership or Sole proprietorships, Franchises, and Limited liability companies (LLC). However, it is better to discuss your new Business structure with some experts for quality guidance. Because, in each structure, you have to fulfil different legal and tax conditions.
3. Choose a Brand Name and Build Your Business Website
When you are done with the business plan and business structure, it's time to decide on a brand name with unique charm and faithfulness in it. A brand name should have the power to draw attention and vibe of trustworthiness. Besides this, a business website also plays a significant role in business success. An attractive and responsive web can make customers revisit your business site, again and again, hence increasing your website traffic, conversion rate, and leads. While designing your website, you should consider a few things like web hosting, design elements, responsiveness, website navigation, payment gateways, etc.
If you do not have much knowledge about website development, you can always call an expert to do the job. Hiring an expert website developer may help you design your dreamlike, one-of-kind professional business website to build your own online business. Furthermore, besides looks, your website must also be responsive and fast, or else everything you built to go to waste if the website or host has too much loading time or downtime. So, choose your hosting and website elements wisely.
4. Fill Out the Legal Paperwork and Register Your Business
Once your website is ready, it's time to fill up some legal documentation and paperwork to register your online business and make it legally official. You must file all the legal business-related papers to make sure your online business has a concrete legal footing to avoid any bumps of legality on your success. Therefore, it is crucial to carry out some essential paperwork to make sure your online business is legally compliant before launching. All businesses are different, but there are some standard procedures you should look for like- Applying for a tax ID number, setting up a business bank account, hiring an accountant for tax management, Registering business through legal documents and government authorities, and acquiring all the necessary permits and licenses.
5. Form an Effective Marketing Strategy and Conduct an Ad Campaign
Once you have your website ready, gather up your marketing team and start discussing your marketing strategies before your business goes live. Your previous steps will provide you with the fundamental information and details required for creating an effective marketing strategy. For instance, your business plan will give you the details of your target audience and the area of the market where you can capture the most audience. With that in mind, you can create a marketing plan and conduct an Ad campaign that maximizes the number of captured audiences.
You can use various methods to connect with your potential clients and reach the market to promote your online business like-
Social media marketing
Advertisement and ad campaigns
By creating a compelling target market strategy through various advertising and social media networks, you are forming a solid foundation for a thriving business launch.
6. Launch Your Online Business
After all the planning and groundwork, it is finally time to hit the market and inform the world that you are available for business. You won't be cutting the ribbon physically, but you can tell the world through various means like- Social media platforms, email marketing, online ads, etc.
The work and effort you put in the development, planning, and marketing stages will benefit you now. They will give you the start you need for a successful launch.
Launching your business means your work is done, it is just the beginning. You have to continue monitoring your business performance and growth and try to expand your business reach and audience. However, with these 6 steps, you have created the concrete footing for your online business. I hope you like this guide on how to start an online business.