Why WordPress is the Best Web Design Platform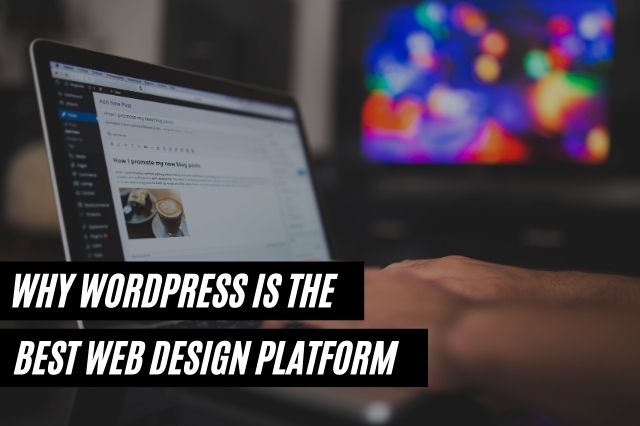 If you're ready to start your own business or move your company online, you've likely come across multiple website design and hosting platforms. It can be challenging to weigh the pros and cons of what each platform offers, but WordPress always seems to come out on top for most web designers. Here are the top reasons why you should choose WordPress every time and Why WordPress is the Best Web Design Platform.
Lots of Website Clients Want WordPress
WordPress is widely used by web design clients because it's often the first one they hear about. While, in most cases, a popular choice doesn't guarantee a knock-out product, it does mean that your clients will choose it over another. If web designers want to stay competitive, it's better to choose WordPress as their primary web design platform. When web designers do land that client, use a web design contract template to outline the project's duration. It will also come in handy if they want to keep everyone legally liable if a disagreement occurs.
Endless Plugins and Features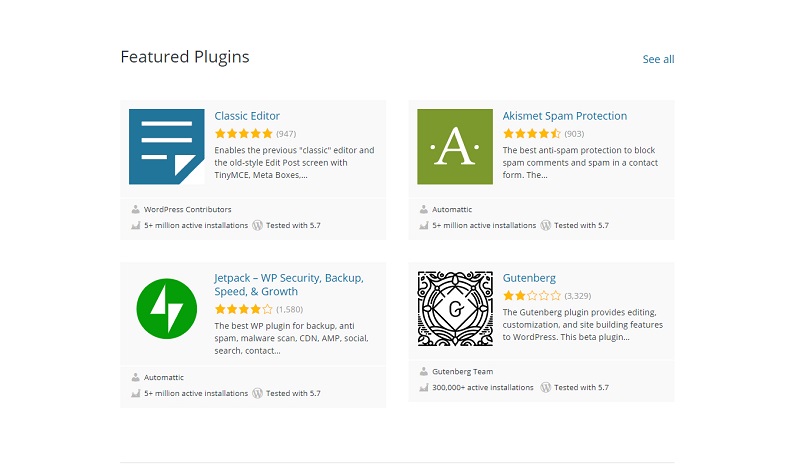 The most appealing aspect of Why WordPress is the Best Web Design Platform is the large variety of plugins and features available to its users, most of which are free and require zero coding experience. The market for plugins is open-sourced, so anyone can create them to enhance the functionality of a website. The best plugins usually cost a bit of money but are more than worth it. For example, Yoast SEO can evaluate your blog post to determine if it meets the requirements to rank high on search engines which are valuable for gaining traffic and establishing you as a trusted source of information.
Complete Control and Customization
Some people may pass over WordPress as a basic platform with few customization options, but that isn't the case. While the best websites do need a bit of coding, that isn't necessarily a bad thing because the ability to make advanced websites that go beyond templates is primarily unique to WordPress. You'll want to have complete control over the visuals on your website to stand out from the crowd. Learning to code a website may be more trouble than it's worth, so hire a web designer that can create stunning web pages that will impress your customers and clients.
Google Typically Favors WordPress (With Exceptions)
WordPress is an old platform and is seen by Google as an effective way to start your SEO journey on the right foot. However, you have to make sure you're optimizing your platform and not oversaturating your web pages with uncompressed photos or videos. A slowed-down website won't benefit your users and will make your search engine rank plummet into obscurity. You'll need to find a balance between the old technology and the latest web applications or plugins. It's also a good idea to keep your website updated, so old plugins continue to work.
Ease to Use and Master With Tutorials
WordPress has an intuitive interface that is easy to interact with and can become even easier with a bit of coding knowledge or a few plugins. Any website platform is incredibly intimidating for the first few hours, but WordPress does its best to create tutorials and an active learning environment. WordPress is straightforward to navigate, even without a "drag-and-drop" block functionality. To make website building effortless, you may want to invest in a pre-made theme that acts as a "fill-in-the-blanks" template and won't require backdoor coding.
Mobile-Friendly is a Necessity
Having a mobile-friendly website is a necessity as more and more people use their smartphones to look up information. WordPress makes it easy to swap between a computer screen, laptop, tablet, and smartphone so you can see how your website looks on each platform. You don't need to code your web pages to appear on a smaller screen either; WordPress creates this functionality for you. To ensure your templates and plugins still work and look great on a smaller screen, experiment with them or look in the description to see if they're mobile compatible.