List Of Best Budgeting Tools That Can Help You: A Complete Guide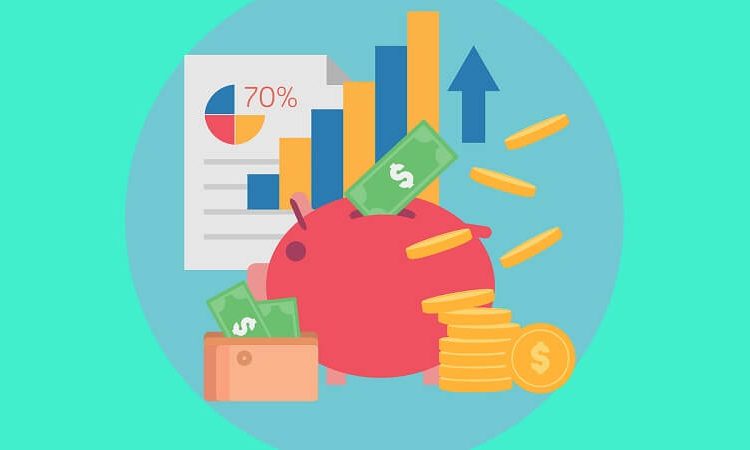 The best person is the one who plans finances, spending, and income. In this way, you can have maximum control over the money, that's a great thing. Not everyone knows that it's easy to categorize the budget, but it's tough to maintain it in the long run. So, budgeting tools and apps, and software are the main things that help to touch down the small and large goals. If you are using software, it's a lot easier to stick to the plan without extra effort. The essential budgeting apps only track spending expenses and tell where your money is going. But the advanced tools and software do much more than this. So, let's look at the best budgeting tools that make money management easy.
Tips For Identifying Best Budgeting Apps:
Before reviewing the best budgeting tools and apps, you should know how to find the good ones. In this way, you can spend money wisely without worrying about the consequences. So, here are the following tips that you shouldn't ignore:
Sync different financial accounts to get a complete picture of the finances
Don't forget to plan before time as it helps to make reasonable and wise decisions
Always track all financial transactions
It allows you to see all expenses and create customized categories according to your paycheck
Above all, track all bills and turn on the alerts of all due dates
Don't forget to share financial information and reports with the partners
Besides, choose the budgeting app with a mobile and desktop app. In this way, you can access budgeting anytime and anywhere.
Other Options To Try:
In addition to the budgeting apps and tools, there are many ways that you can adopt to keep finances on track. For instance, you can try:
Online budgeting templates that are free to use
Pay stub maker to keep track of income and expenses
You can even apply different rules like 50-30-20 in budgeting
Above all, it's always the best idea to update knowledge. In this way, you can apply new things to make personal financial management more effortless.
Best Budgeting Tools For Money Management:
If you want to keep finances under control, then having a budgeting tool is best. There are different apps, and for beginners, it's hard to identify the best one. However, due to this, we created a list of the best ones:
YNAB:
YNAB stands for "YOU NEED A BUDGET." The company is famous due to its best narrative and philosophy on budgeting. If you don't want to spend all your money at once, the company offers a free trial of 34 days. However, if you like the services, then charges are $84/year, and you can go for the monthly plan by paying $12/month. Here are highlighted features of this best budgeting tool:
You can sync bank accounts to import data and transaction
The company offers the app to learn basics through videos, courses, and live workshops
Constant customer support that helps in technical matters
Above all, the privacy and security of this budgeting tool are top-notch. The database protects the information from audits and third-party threats. The YNAB comes with the following pros and cons:
| | |
| --- | --- |
| Pros | Cons |
| Offer complete budget planning | Most costly option |
| Free trial | You can face syncing issues |
| Customer support 24/7 | |
| Educational courses for users | |
If you need a top budgeting tool, then YNAB is among the best to invest time and money. But for beginners it's expensive.
Google Sheets:
If you are searching for a simple & effective budgeting tool, Google Sheet is a good option. For instance, beginners should use existing templates to make their own. So, online tools like paystub maker and Google sheets are always best instead of using pen and paper. Above all, you can access Google Sheets from any computer to edit files. Furthermore, it allows using additional apps for automation purposes that help pull your transactions on a sheet.
Personal Capital:
It is another best option if you care about money management and tracking net worth. Personal capital lets you identify investment performance and budgeting. Here are the following highlighted points of this budgeting tool:
It enables you to sync bank and investment accounts
You can even add the value of your assets like a house, vehicle, etc.
The tool is free of cost.
Most importantly, the free budgeting tool also has a retirement tracker and analyzer to track the performance. Due to free services, anyone can use this even if you are a beginner. Personal capital comes with these pros & cons:
| | |
| --- | --- |
| Pros | Cons |
| Free of cost | It costs if you use an optional wealth management service |
| It comes with a free retirement tracker and analyzing tool | Sometimes the customer support isn't responsive |
| Offers investment tools | |
So, if you are ready to invest money with a budgeting plan, then personal capital is a good option. The tool grows and offers everything you need during the money management journey.
GnuCash:
If you are more on the accounting side, it's a good idea to use GnuCash, a free budgeting tool. It works best to track transactions, bank accounts, credit cards, and even stocks. Moreover, it lets you keep track of income and expenses and provides detailed reports. GnuCash also has advanced features like double-entry, check to print, and multiple currencies to keep the balance favorable. The good part is that GnuCash is entirely free, and the company is constantly adding new features to attract people. So, it's a good tool that you can access through PC, Apple, or other operating systems.
Mint:
It is one of the most favorite budgeting tools free of cost, and many self-employed people are using it. Apart from this, it's renowned among people who are following the Workation pattern. It's the oldest program that TurboTax backs. Above all, the MINT lets you sync credit cards and bank accounts for free. There are the following other points that make it a big hit:
It lets you track budgeting goals that you have set earlier
Send alerts and reminders for events like ATM fees, over budget, and purchases
The dashboard enables you to manage all activities from one dashboard
Due to unique options and services, more than 25 million people trust this budgeting tool. You can also track investment performance without paying extra.
| | |
| --- | --- |
| Pros | Cons |
| Free budgeting tool | You may face some technical glitches |
| Free investment tracking | Spending categorization isn't up to the mark |
| Allows to sync bank accounts and credit cards | |
Above all, the security and privacy features make it even better. The tool has two-factor authentication, touch ID access, etc., providing extra protection layers.