12 Adobe Acrobat Alternatives To Edit PDF Documents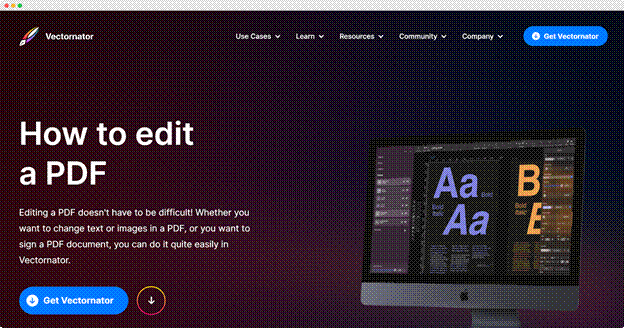 Adobe Acrobat PDF Editor is unarguably one of the leading PDF editors in the market. The software has several advanced PDF editing features and is pretty easy to use, even for first-time users. However, many people seem to be discouraged by the high price of this software. Fortunately, there are several Adobe Acrobat alternatives with excellent features at much wallet-friendly prices.
But first, is a PDF editor necessary?
Why Do You Need A PDF Editor?
PDF editors usually have innovative and user-friendly user interfaces that make PDF files easier to work with. For instance, it is ordinarily impossible to edit a PDF with a word processor, but you can quickly make significant changes to a PDF document with PDF editors.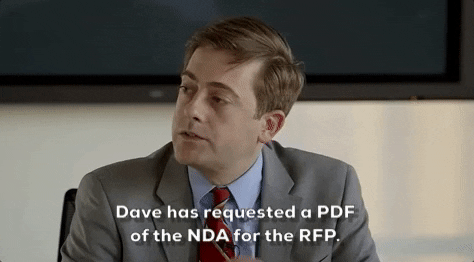 You can take advantage of the editing features to adjust the text size, font, document margins, and layout. PDF editors allow you to convert a hardcopy document into a digital document by scanning the hardcopy. Some of these editors also have optical character recognition (OCR), transforming the scanned copy into text. PDF editors also make PDF conversion to other file formats possible.
In addition, a PDF editor also has powerful features that can give users complete control over their documents. Such features include electronic document management and the security of the files even after other users have downloaded them.
Things to Consider When Choosing A PDF Editor
Why waste so much precious time searching for a suitable PDF editor? The simple answer is that you want an editor that meets your specific needs.
However, with the plethora of PDF editors, you'll find online, it may be difficult to single one out. This article highlights the key things to look for when choosing a PDF editor.
1.   Ability to Create, Convert, Edit, and Export PDFs
A PDF editor's basic function is to create, edit, convert, and export PDFs. It creates PDFs from scratch, digital documents, and scanned hard copies. The first thing you should look for when choosing a PDF editor is creating PDF files from different sources.
A decent PDF editor should convert a wide range of file types, from pictures to HTML to Microsoft Office documents, without altering its default formatting. Another feature a PDF editor must-have is the OCR technology, allowing users to search and edit the PDF text.
Also, a PDF editor must have a feature to convert PDFs to other editable formats, including plain text, Microsoft Word, or HTML, without changing the file format, graphics, or hyperlinks.
2.   Ease of Use
This feature is one of the critical things to consider when choosing a PDF editor. It is essential to select an editor that's simple enough for users of all levels of expertise.
Users will never progress to more complicated features if basic actions are difficult to complete.
The PDF Editor you select should present all of the most frequent functions in a familiar interface that makes learning to use it a breeze.
3.   Security Features
Most establishments create confidential documents weekly and need security features to restrict the files' accessibility to only a few individuals. These features include password protection, content redaction, and permissions settings.
When choosing a PDF editor, it's better to choose one that allows you to set up some security attributes on your confidential documents, including the ability to revoke access even after publishing or sharing the document entirely.
Adobe Acrobat PDF Editor Alternatives
If you're thinking of switching from Adobe Acrobat PDF editor and are not sure which one to pick, here are 12 excellent alternatives with beneficial features: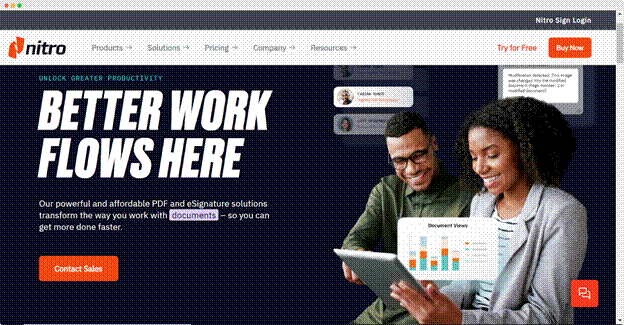 Nitro's PDF solutions have comprehensive tools for advanced PDF editing with a seamless, intuitive, and adaptable user interface.
One of the critical features of Nitro PDF Pro is the capacity to implement signing workflows for use on any device. Its e-signature functionality allows users to attach a digital signature to their PDF documents easily.
Nitro PDF also integrates with top cloud storage and workspace tools such as Google Drive, Box, Dropbox, and OneDrive. In addition, Nitro PDF has a Microsoft Office plugin that allows users to use Nitro PDF features directly in any Microsoft Office package (Word, Excel, PowerPoint) document.
Nitro PDF Pro has a free trial available, but the main plan has two options. For Mac at $129.95 (one-time purchase) and for Windows at $179.99 (one-time purchase). The prices apply per user.
Pros
E-signature workflows
Excellent team collaboration tools
Allows seamless integrations
Cons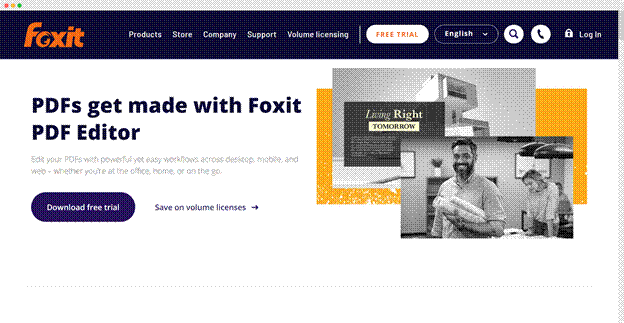 Foxit has been in the industry for several years, like Adobe. Foxit PhantomPDF is a PDF reader, editor, and creator with all the annotation tools and other advanced features you'll need. One of the advanced features is dragging files from another format to the software icon for immediate conversion to PDF.
This PDF editor integrates cloud storage with Dropbox, Google Drive, SharePoint, Box, and One Drive. Its PDF reader is free but has several features beyond simple PDF reading. Other features in the software include digital signature, commenting, insertion of text markers and call-out boxes, and many more.
A free trial version is available for users via the Foxit website. There are two pricing categories for Foxit Phantom PDF. The first is the Perpetual license, under which there are two options, PhantomPDF Standard at $138.99 and PhantomPDF Business at $178.99.
The second category is Subscription, under which there is the PhantomPDF Standard at $13.99/month and $95.99/year and the PhantomPDF Business at $14.99/month and $107.99/year.
Pros
Comprehensive features
Affordable subscription
Slick and straightforward conversion tool
Cons
UI can be complicated at times
This PDF Reader is one of the many useful products Kdan Mobile supplies to its customers. With features like converting, signing, and viewing, and editing PDFs, this is a great PDF solution that does everything under one roof. PDF Reader is compatible with Mac, Windows, iOS, and Android, anyone with a device can use this PDF solution. PDF Reader keeps all your important documents in one place and with its advanced light settings, you can read your documents with ease, with the added benefit of less eye strain.
To keep a paperless paper trail, PDF Reader ensures that all your personal and business documents are kept safe and easily accessible within the platform.  PDF Reader has a free download available, with in-app purchases and three other pricing plans. The PDF Reader Standard at $89.99, PDF Reader Pro at $119.99, and Volume Purchase where the price is determined based on a business's needs.
All of these above purchases are one-off and do not require monthly payments. There's also an SDK available for developers to add in PDF functionality to their apps, allowing users to view, edit, and annotate PDFs within any application across iOS, Windows, Android, or Web. The SDK, like the native apps, hosts an array of class-leading features, including watermarks, forms, page editing, and even electronic signatures.
Pros
Free option
Easy to use
Many helpful tools
Many formats for converting are available
Cons
Tools vary across platforms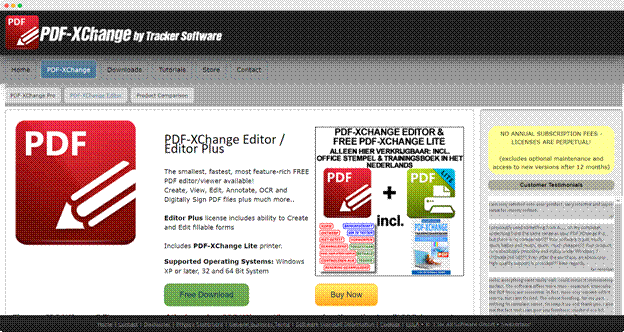 PDF-Xchange editor is another excellent alternative to Adobe Acrobat PDF. It is a product of Tracker Software. It has some extra helpful features, including a stamp option to mark documents as "approved" or "expired."
Optical character recognition is the base technology for the PDF-Xchange editor. This feature allows you to convert scanned documents into plain texts that are editable in word processors.
The free version gives you access to basic features such as annotation tools, permission to add bookmarks and set reading modes. If you don't want the watermark, you can upgrade to the pro version, which offers several advanced features.
There is a free download available with in-app purchases. The Editor and Editor Plus versions of the software cost $46.50 and $59.50 per single-user license. Users can use the trial version of the app before purchasing. Tracker Software does not offer refunds after issuing a serial number or license.
Pros
Includes optical character recognition (OCR)
Can split and extract specific pages of a PDF document
Users can easily edit text
Cons
Adds a watermark to documents with free version
UI can be difficult at times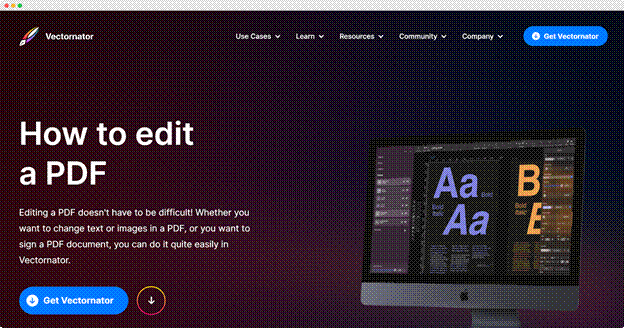 Vectornator, a graphic design software, also has some impressive PDF editing capabilities. With Vectornator, you can open your PDF file in the platform, and from there, select what you would like to edit.
You can also move objects into your document, follow the simple instructions on Vectornator's site and enjoy editing your PDF documents, with ease. Those who are using Vectornator, do not need to look elsewhere for an editor, unless they desire more advanced PDF features that may not all be available on Vectornator's platform.
Vectornator is free to use and provides a comprehensive feature platform that fits many needs.
Pros
Free
Easy to use
Comprehensive features
Cons
Some advanced PDF features may not be available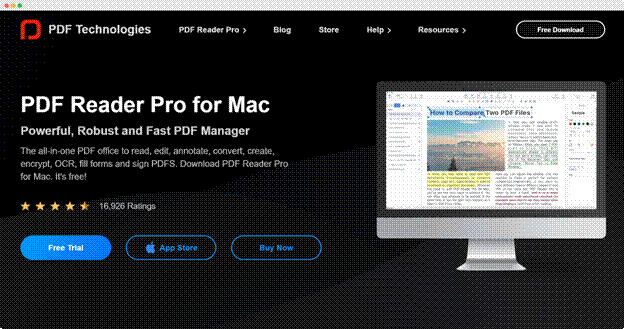 This fantastic PDF editor can handle any document you throw at it. PDF Reader Pro allows users to navigate through their PDF files with capabilities such as annotation tools, form filling, PDF conversion, editing, creation, signing, protection, and OCR.
More features are present in PDF Reader Pro Edition, including the ability to merge and combine numerous documents and split your PDF into multiple files. You can also insert pages from another PDF and convert PDF to Word and other Microsoft Office formats.
Despite the above image, PDF Reader Pro is also available on Windows, iOS, and Android.
There is a free download available, with in-app purchases. The price for Mac is $59.99 for Premium and $79.99 for Premium plus the PDF to Office package. The price for iOS is $19.99 and only has limited features with in-app purchases available. All of these are one-time purchases.
The price for Windows is $39.99 (one-time purchase) without all the features in the Mac plan. The Android download is free, with limited features and in-app purchases available.
Pros
Easy to use
Commenting and markup is easy
Users can easily edit, split, and merge, and rotate PDF documents
Cons
Not all platforms have the same features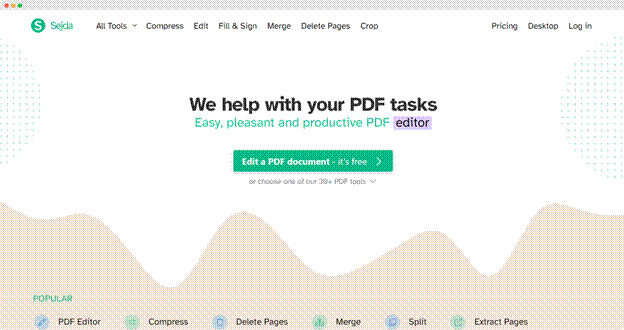 Sejda PDF Editor is an excellent choice for people looking for a program alternative with a simple, user-friendly interface. The interface has a menu bar where you'll find all the necessary editing and annotation tools. You can add text, images, links, and signatures to an existing PDF document.
Sejda is an online PDF editor that works on all operating systems with modern and updated web browsers. It also has a desktop version that converts the web interface into an app running on your computer. The free version of the software has a limited daily task (200 pages) and document size (50MB maximum) you can use.
Once you're through editing your PDF document using Sejda's online tools, you can click on the "Apply Changes" button to save your document in Dropbox, Google Drive, or locally on your PC.
Sejda PDF allows you to use their editor for free, but there are upgrade options available. Their web week pass is a one-time payment at $5 for 7 days, web monthly at $7.50/month, and Web Annual for $5.25/month. All of these options have their own additional features available.
Pros
It has both desktop and online versions
Free to use
Has annotation features and allows users to add images
Simple and slick interface
Cons
The free version has some feature restrictions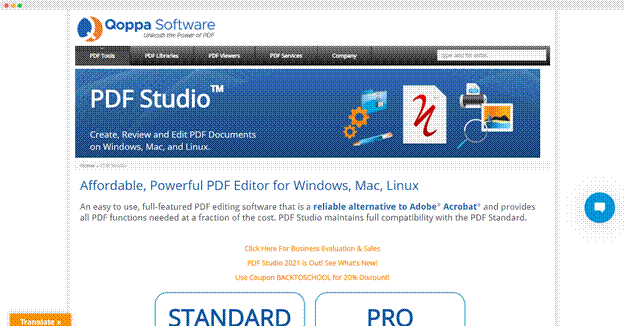 Qoppa PDF Studio is an Atlanta software company that specializes in PDF and document workflow. Apart from the desktop version of PDF Studio, the company offers PDF libraries and servers.
Qoppa offers two apps for Android devices: the free qPDF Notes and qPDF Viewer, which allow you to annotate, modify, and sign PDFs. This PDF editor has a standard version and an extended version.
The standard version allows you to configure passwords and access permissions, but digital signatures are only available in the Pro version. The standard version costs $89.00 per user, while the PDF Studio Pro version costs $129.00.
Pros
The standard version is affordable
Works on many operating systems
Users can easily convert Microsoft Word, Excel, or PowerPoint files to PDF simply by dragging and dropping
Cons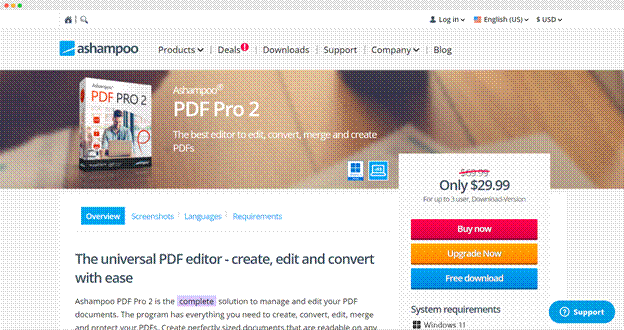 Ashampoo PDF Pro is an excellent alternative to Adobe Acrobat for editing PDF files. The software allows users to easily manage their documents and create easily readable files across various mobile platforms. You can merge two separate PDF files with this tool.
This PDF editor, now on special, costs $29.99 for up to 3 users, and you can pay via credit card, wire transfer, or PayPal. There is also a free download available, with limited features.
Pros
Allows you to take screenshots
Users can make PDF comparisons side by side
The PDF reader includes a simplified text formatting tool
Cons
The free version of the software is only available for 10 days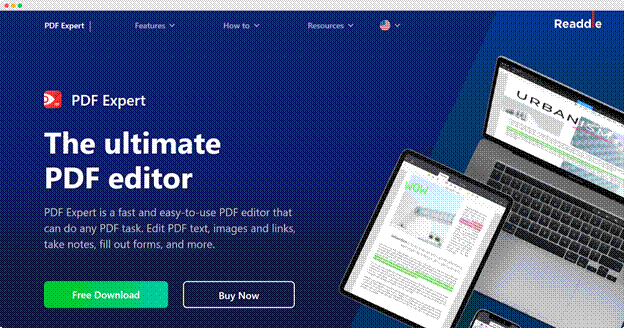 This PDF editor is a macOS-only editor for editing PDF documents. You can make changes such as replacing or removing images, adding new texts, and updating texts. Unfortunately, this editor does not have OCR features.
PDF Expert's user interface is among the cleanest and easiest to navigate. It has two tabs on the top screen where you can annotate and edit. Depending on what task you wish to perform, you can click either tab to display the tools.
You can flawlessly make changes to your PDF files using PDF Expert's editing tools. To do so, click on the text, and the editing tools will slide out for you to edit the texts. If you click on an image, the image editing tools appear to make the necessary changes.
Despite these excellent features, PDF Experts cannot handle large documents. Hence, this is not a good option if you want a PDF editor to edit large files.
The PDF editor has a free version and three other payment options. The first is monthly for $12.49, the second is annually at $4.17 per month and the lifetime option is $99.99 (one-time purchase).
Pros
Simple, user-friendly interface
It has an auto-hide option for editing tools, allowing the sub-menu/tools to show up only when you need them.
Available on Mac and iOS
Cons
Only available for Apple products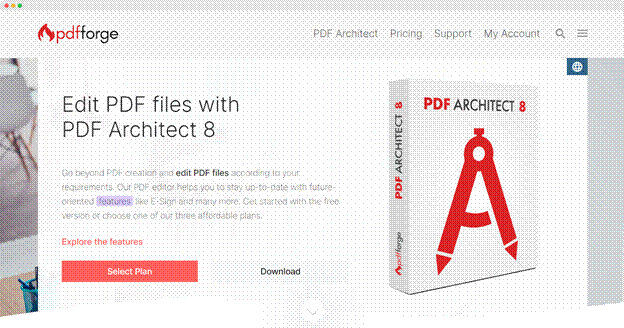 PDF Architect offers four versions, including a free plan with essentials, such as PDF creation from Word, PowerPoint, and Excel. The free version also allows users to rotate, merge, and delete pages of a document.
There is a free version for PDF Architect and three payment plans. The first is Standard at $69 annually per user. The second is Professional at $89 annually per user. The last is Pro+OCR at $129 annually per user.
Pros
OCR scanning is available
This PDF editor offers excellent value for money
Allows users to convert PDF files to other formats
Cons
File editing is not available on the free version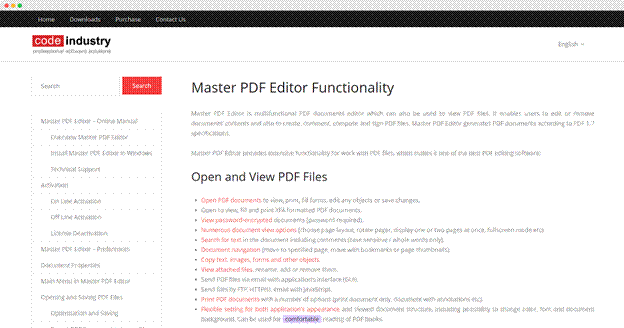 This PDF editor is simple yet powerful. It has enough features to meet most PDF editing goals. Master PDF allows users to modify text and images. The app also supports file conversion from PDF to image, XPS to PDF, and PDF files from scratch.
Master PDF Editor also has additional features like form validation, PDF controls, and other edition features. The app has a fully functional trial version for customers to test and evaluate the software.
There are four pricing options for Master PDF Editor, the first is $69.95/person for 1-9 users, the second $59.95/person for 10-35 users, the third $49.95/person for 36-99 users and the fourth, at $39.95/person for 100-500 users.
Pros
Easy to use
Offers digital signatures and 128-bit file encryption
Supports PDF file conversion to other formats
Cons
Watermark is not removable in the trial version
Free Or Paid? Does it Make A Huge Difference?
Most PDF editors have a free trial version. However, the trial versions have limited features and capabilities. Therefore, there's a huge difference between the features available on a paid PDF editor and the free versions in most cases.
Pros of Free Versions
You can test basic features of the PDF editor such as ease of use, user interface, basic text edition, and PDF conversion features before buying.
Most PDF editors have basic versions that have enough features for students and general office work.
Cons
You'll need to pay to access the more advanced features like advanced file management and document workflow.
Paid Versions Pros
Paid PDF editors usually offer additional features that are not available in the free version.
Most paid versions usually have trial versions where you can have access to a few advanced features.
Cons
The advanced features available in the trial version often expire after the trial period ends.
Why Consider Alternatives?
Sometimes, you don't have to wait till something breaks before you fix or replace it. Therefore, while Adobe Acrobat is an excellent PDF editor, users might want to consider other options for the following reasons:
If you feel Adobe Acrobat Alternatives no longer meets industry standards due to improving technologies, it might be time for a change.
If users find a cheaper alternative with equivalent features and capabilities, they might want to move on.
Users may also look for alternative tools if those alternatives are easier to use.
Conclusion
The world of technology is evolving, and so is the taste of the humans using them. Adobe Acrobat Alternatives remains a relevant PDF editor, but many people have started considering other alternatives because of the high price. Some editors build on the advanced features of Adobe Acrobat Alternatives and have improved on these features when creating their products.