What type of QA tools stands best for the Financial Sector?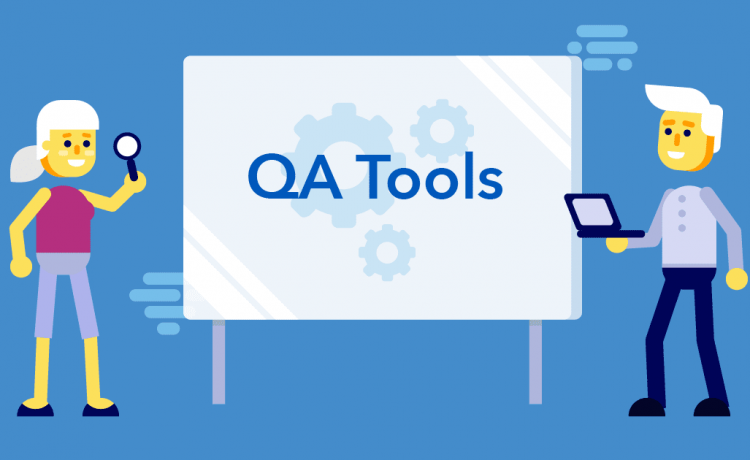 Quality management specialists employ open web technologies like QA tools for proper application testing based on the software's specifications. QA tools ensure that the entire software is thoroughly tested before being released to the market. This ensures that there are no defects that could cause the app to perform inefficiently in the future.
Talking about how QA tools can help the Financial sector to boom. QA tools can help test the specific scenarios that are important for financial sectors specifically. Hence, this makes it a necessity for you to be extremely careful while selecting a QA tool for your financial applications. Going into detail, the best QA tool for a financial sector could be the one that supports the following features:
Features that QA tools of the financial sector must possess:
1. Security: Cyber-criminals are focusing their efforts on financial applications and data centers. Hackers who acquire access to client accounts can withdraw funds or utilize the account in other ways. Hence, it becomes important for the application to be made in such a way that hackers can not even think of hacking. And for that to happen, you need a perfect QA tool to test it.
2. Regulatory Adherence: All financial applications must meet one or more regulatory authorities requirements. Applications that are utilized across many regions, states, and countries must adhere to certain regulatory criteria set forth by regional or national governments, as well as international organizations. Failure to comply with the law can result in legal, financial, or even criminal penalties for the companies or persons determined to be at fault.
3. Reliability: The accuracy with which a financial application analyses and saves data determines its reliability. The availability of a financial application should be high. If an application crashes, adequate recovery management should be in place to minimize the impact on client data. And QA tools must be efficient enough to ensure reliability.
4. Performance: Banking, trade, and loan management applications perform a large number of transactions in a short amount of time, hence the financial application's reaction time should be immediate. Any lag in transaction activities might have a negative influence on corporate operations. For example, a delay in making payment can cause a customer to cancel a transaction. Hence QA tools have to be high on performance.
There are many different types of issues when it comes to testing finance applications. While there is a clear desire for powerful, easy-to-use financial apps, these apps must also be dependable and safe in order to be broadly embraced by today's digital-first customers, not to mention compatible with an ever-growing list of government data protection and supervision rules. To help reduce risk, the QA team has to have a remediation strategy in place.
While no company wants to release an app with a flaw or two, the development of a financial app allows virtually no room for error. They are without a doubt one of the most difficult applications to develop, test, and deploy.