8 Best UI Tips to Take Your Website To The Next Level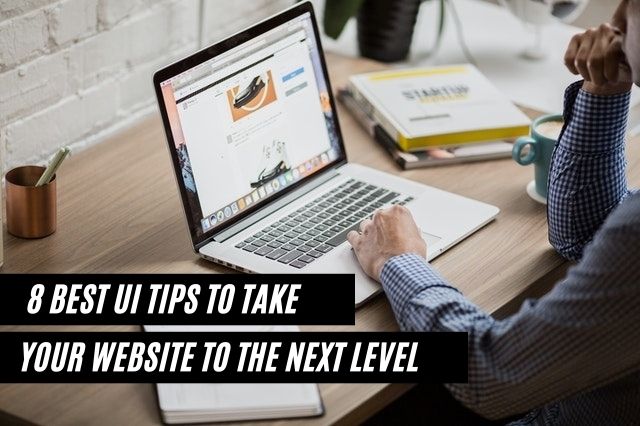 Here in this article, I am going to share the 8 best UI Tips that you can use to take your website to the next level.
Also for the best UX tips for your website you can check our article " UX Tips To Consider When Creating Your Website".
Now let's talk about the UI, User interface (UI) is one of the important factors to consider when designing an amazing and effective site. It concerns how people interact with the website and the tools that they use to do so, such as buttons, the menu, and the overall visual layout of the website.
Getting the UI design right can make a big difference to how well your site works for its visitors. It provides a better experience for your users so that they get what they want and need from your site. If you are not a skilled developer then you can also go for a user experience agency for better UI design. 
If you want to make sure that your website is incredible, take a look at these UI tips to take your website to the next level. 
1. Understand Your Users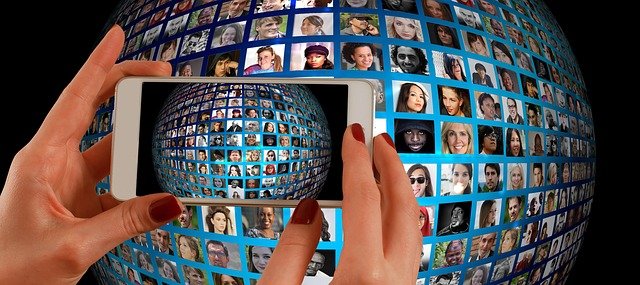 Before you do anything, it's important that you have a good understanding of your website's users. You should know what they're looking for, what their backgrounds are, what their wants and needs are, and what pain points they're trying to solve. With this level of knowledge and understanding, you can make better choices for the design of your website's interface. You can get a lot of useful information from analytics, but it's also possible to go beyond the numbers. Speaking directly with your users can give you more in-depth information about what they're thinking and what you can do to meet their needs.
2. Think About How People Use Your Site
How people are going to be interacting with your site is a key point to take into account. People use different devices and prefer various methods of achieving certain actions. More people than ever are using mobile devices, so you need to consider whether people will generally be clicking, tapping, swiping, using keyboard commands, or typing. This will help to inform what elements you choose for your site and ensure you design a site that works for more people. Creating a responsive design for your site helps to make it usable for more people.
3. Be Clear About Actions
When a user clicks on a button, link, or anything else on your site, they need to know what's going to happen. No one wants to click on anything if they're unsure what it's going to do, especially if there could be significant consequences that can't be easily reversed. Letting users know what's going to happen when they click on a button (before they click) sets clear expectations. Use both designs and copy to make it clear what a button does. Your custom eCommerce web design expert can help you to get it right. You can use color, positions, copy, and other choices to set expectations.
4. Take Steps to Prevent (or Fix) Mistakes
People will make mistakes when they're trying to navigate a website. They can accidentally click or tap on the wrong thing, type something incorrectly or do various other things that they don't mean to do. It's important to keep this in mind for the UI of your site. You can both help to prevent people from making mistakes and allow them ways to fix mistakes so they're not stuck buying something they don't want or anything else. For example, if you have a form, you might have the submit button grayed out until all required fields are filled in. If someone accidentally adds a product to their cart, they should be able to easily remove it. Error messages are also helpful for some mistakes, letting users know what they might have done wrong and how to correct it.
5. Make Your Site React
Providing feedback to your users is a useful way of improving the UI. People want some kind of reaction when they perform an action so that they know something has happened. This can be confusing because users might be unsure about whether their action was successful or what they should do next. By providing feedback such as an image or message to confirm success or a button that makes it clear when you've tapped on it, you can help to clear up whether your users' actions are actually having the desired effect.
6. Make Elements Easy to Identify and Interact With
When users need to look for and click or tap on an element on your page, it shouldn't be difficult or time-consuming to do. They can find what they need and act more quickly if the relevant element is in the right position and is a good size too. Consider the most common actions on a page and make the buttons prominent so they're easy to find. Navigation can be placed in the corners or edges of the screen because it helps to reduce the need for accuracy. Make sure everything that you want users to click or tap is visible and in a good position for seeking out.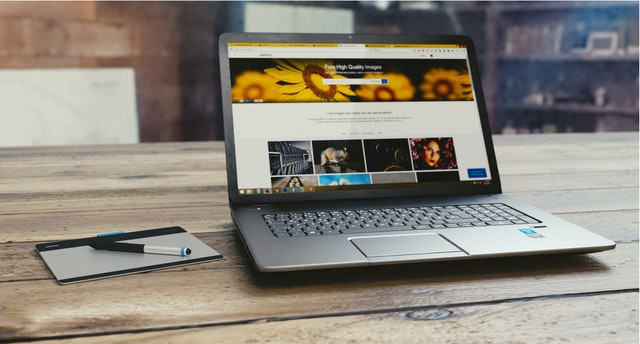 7. Keep It Simple
If the interface of your website is too complicated, it can really put people off. It shouldn't be difficult to learn how to use your site, and there shouldn't be too many overwhelming options at once. Breaking information down into small chunks can be helpful if you want to avoid having too many elements and too much content on one page. Instead of presenting everything at once, you can have other pages that you link to for anyone who wants to find out more information about a particular product, service, or anything else.
8. Pay Attention to the Small Details
Some of the small things can make a big difference to your UI design. Using just one typeface for your site gives it a clean look, and you can use different sizes and colors to change the way text is presented. Making sure you have plenty of white space in your design can make it more pleasant and easier to navigate. Darker text on light backgrounds will help it to stand out more so it doesn't get lost among other elements.
Working on the UI of your website will give you the opportunity to create a site that's great for everyone to use. Build an experience that your users will enjoy if you want to create conversions. 
Use the UI tips I discussed above it will definitely help you to Take Your Website To The Next Level.