Few Steps To Improve Your Business Website's Accessibility
Hey guys, today in this article, we are going to discuss a few ways to improve business website accessibility. So keep reading.
A recent study has shown that at least 15% of potential clients worldwide have some form of disability, so making your website available to anyone is a business benefit. However, the most crucial part is that by restricting access to your webpage or application for disabled people, you are unknowingly discriminating against them, violating their ethical and human rights. Thus, Internet accessibility means ensuring that disabled people can use all online content easily.
If your business works in the US, it means that your website should meet ADA requirements (Americans with Disabilities Act). The violation of this law can cost a company from $15,000 to $100,000 in fines, not including the amount needed to fix the problems. That is why keeping track of website accessibility is crucial for your business, and we will tell you how to improve business website accessibility in detail below.
What Is Site Availability And How To Check It?
Availability means the designing of the site in such a way that disabled people can use it. It means that they have equal opportunities in the perception of information, navigation through the interface, and interaction with it. Here are the main features of website availability you should consider:
Color contrast;
Voice recognition;
Support for screen readers – voicing the site for blind and visually impaired people;
Logical and simple navigation;
Large controls;
The ability to customize content – for example, increase the font size.
Traditionally, the UX of sites and applications is discussed in the context of their use by people with auditory, visual, speech, cognitive, neurological, and physical problems. However, Internet accessibility also benefits disabled people:
Users of smartphones, smart TVs, and watches, as well as other devices with small screens or different input modes, can easily navigate the site;
Older people who have deteriorating physical capabilities can get the advantage of it;
People with temporary problems, such as a broken arm or lost glasses, can use some features to navigate the site;
Users with situational limitations, such as strong sunlight or being in an environment where they cannot listen to audio;
People use a slow internet connection.
Therefore, the availability of sites should be considered not only by the developers of state portals, where this is a legal requirement but also by everyone who works on the Internet. Accessibility should also be addressed because it brings material benefits to the business. For example, it allows expanding the audience to people with permanent and temporary restrictions, stimulating innovation in the field of user experience, and developing the brand by supporting diversity and inclusiveness.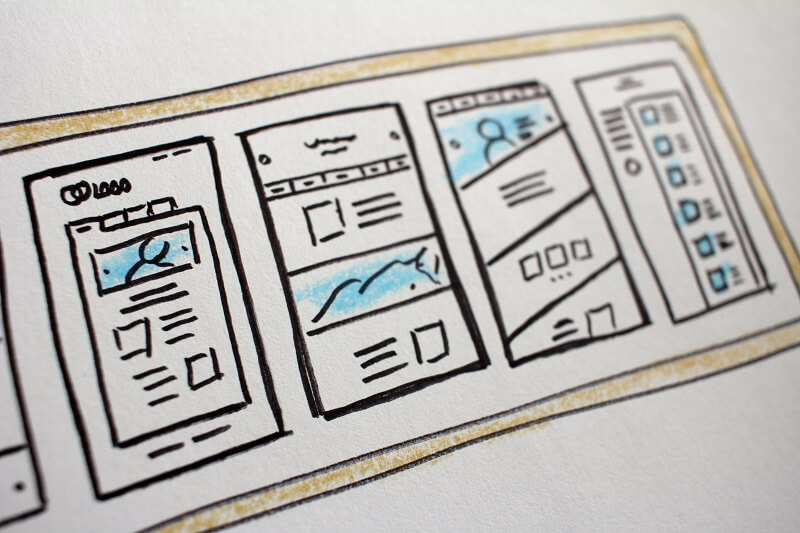 5 Ways To Improve Business Website Accessibility
Making your site approachable to disabled people is not only about avoiding lawsuits; but also about improving your customer service. Here are some tips for testing and improving the UX of your site:
1. Test Your Site
The first step to making your website approachable is to perform an audit to see what areas of the design require improvement. Even if you've used clean code and followed standard web design guidelines; your website may still be missing some important elements. For example, alternative media tags that help describe images and visuals when using screen reader software. Running an accessibility test will help you find those missing elements, so you can start improving your site.
2. Optimize Website UX
Many brands and companies often overlook the role of the user interface when building websites until they are hit by a wave of lawsuits. Even web designers need to have some understanding of user experience design (UXD) to ensure that website content is optimized to provide the best user experience. Some of the most significant areas to focus on are:
Navigation: Clear navigation is a crucial part of a website. Be careful when using new navigation types such as hamburger menus and mega menus;
Text: Find the perfect font and font size that makes your text readable across all platforms, devices, and browsers;
Forms: Don't forget to add labels to each field to make the forms more understandable;
Buttons and links: Avoid using images for buttons. Make links with clear text, colors, and URLs.
3. Choose Visuals For The Visually Impaired
Visual impairment and color blindness are the two most common disabilities in the world. But designers frequently forget to make their site's content understandable to these people. This is something you should always consider when choosing visual elements for your site design. Everything from the background and content contrast to the colors used in images must be carefully selected to make them accessible to different types of visual impairments. For example, some websites use color as a way to emphasize the importance of buttons and links. For a colorblind person, these buttons will mean completely different things.
4. Specify Alternative Text
Many people neglect such significant detail as alternative text for non-text elements. It allows visually impaired visitors to interpret these blocks and their content. Always write alternate text for info items. An exception can only be decorative blocks that do not carry any additional info. These include icons that complement links or background images. Otherwise, fill in the alt tag for IMG elements so that the screen reader can read them out. Optionally, use aria attributes to provide additional info. For example:
Use the role attribute if the element's role is not clear;
Write properties to give elements additional meaning or semantics;
Indicate element states.
If you want to completely hide decorative elements for screen readers, you can use the aria-hidden="true" attribute on HTML elements.
5. Simplify Navigation
If your site has incorrect tab indexes, users without a mouse will be denied access to some elements. This will make navigation difficult. Use the tab index global attribute to add focus to elements where needed. For blocks that should not be approachable via the keyboard, tabindex="- 1″ can be used. Also, make sure the interactive elements have the outline property feature, otherwise, users won't be able to see which element is currently focused.
By making your site accessible to a larger audience, you will not only make your product or service available to more people, but you will also gain an edge over your competitors.