The Three Biggest Web Design Trends of 2023 Thus Far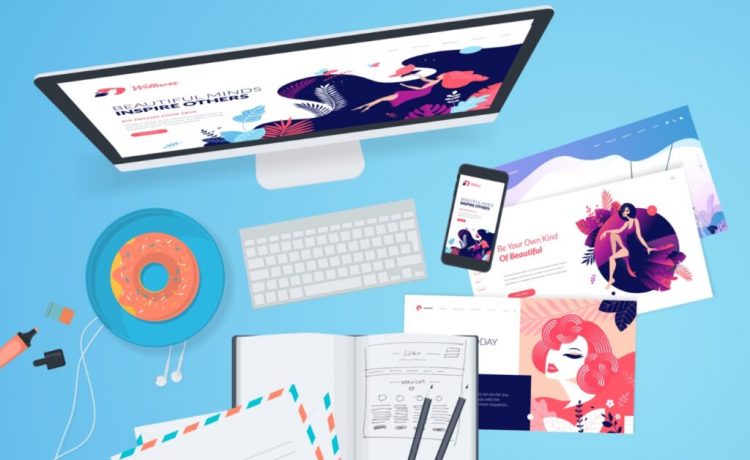 We all know that web design is forever changing. Where one year a new site is bang on trend, the following it could be looking a little tired, while professional website builder sites are continually updating and developing new templates to ensure they are on the cusp of high technology.
This year is no different and brands such as Duda and WordPress have monumental tasks on their hands as we head closer and closer to Web 3.0 and a brand new era for browsing.
2022 has already seen web design trends shift slightly and there have been some real standouts that have completely taken over in the last seven months or so.
But what have been the biggest web design trends of the year so far?
Bright, bold colours
Following the end of the pandemic, colour has played a major part in our lives. In the fashion sphere, designers have created ranges that are brighter than ever before, and sales figures are backing up the fact that this is what we want.
So, it's perhaps no surprise to see these colours entering web design too. The joy that colour brings is being capitalised on and it's actually 70s era psychedelia which we're seeing most, with bright greens, reds and yellows dominant.
Of course, only in certain fields is this the case. We aren't seeing a rise in bright coloured funeral director websites, for example, but in places like the tech space, media, fashion and marketing it's that standing out from the crowd, showing a fun side and bringing that positivity that is really coming to light.
Welcome to the Year 2000
Offline, the rise of 2000s nostalgia has been huge over the last few years, especially in women's fashion. However, it is also seeping beyond that and into the likes of music and tech. Many influential designers today grew up in the early 2000s and the return of 2000s style is having an impact on web trends today.
A few years ago we were so used to templated clean designs that are both efficient and easy to navigate. While navigation is naturally a huge part of web design today and making it as simple as possible, we're seeing a move almost back to default web settings.
Yes, the 2000s are back and we're seeing old-school browser windows, archaic fonts and the strange patterned, less structured websites of old. It's been a hugely popular trend this year, and while we don't think this fad will be around forever, it's certainly proving popular and effective right now.
Thinking Towards the Metaverse
Of course, that year 2000 look and feel would not survive in the metaverse and amongst other trends, preparations towards that shift are certainly taking place.
We're seeing more investment into it than ever before, whether that be designing NFTs, diversifying into gaming platforms or generally just creating a more immersive virtual world a number of websites are playing that one foot into the future and it's looking very exciting indeed.