Top Business Card Design Trends For 2023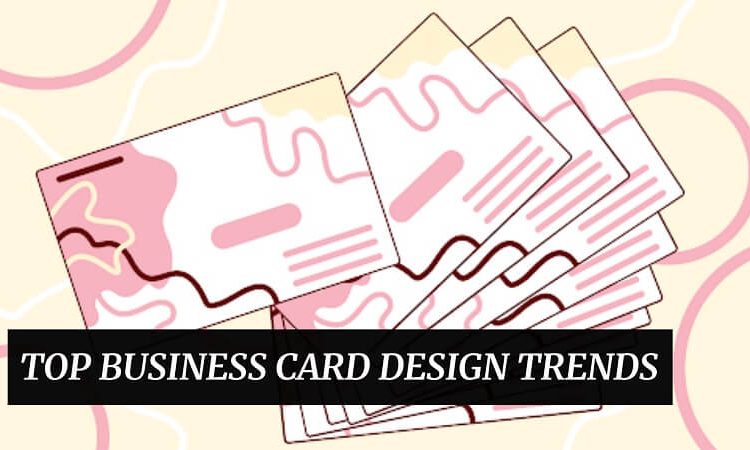 Almost every year we are seeing companies experimenting with great new designs for their business cards. Any improvement in the design of a visiting card leads to an improvement in your business because it is a portable call-to-action ad. Furthermore, more than 70% of people pay attention to the design of business cards, which means they should look modern, professional, and creative. It reflects the nature of the company and contributes to its promotion. Here we take a look at the top business card design trends of 2023 that will help modernize them to take your company to the next level.
What Is A Business Card?
Generally, a business card is a way to identify a person in connection with her/his company. It is given to potential customers, clients, and more. It typically includes the contact information (telephone/fax number, street addresses, e-mail, website), giver's name, company, logo, and social media addresses such as Instagram, Linkedln, Facebook, and so on.
At first, a business card was simple black text on white stock but in the late 20th century, as technology advanced, a visiting card design changed in style. Today we see that a professional business card may include one or more interesting aspects of visual design.
Business card features
Key aspects include:
Different detail of the card varies according to personal preferences, culture, etc.;
Typically, the cards are printed on stock that is 250 g/m2;
Spot colors on sheet-fed offset printing presses are a normal way to print high-quality visiting cards and so on.
Types Of Business Cards
The card has a lot of types based on specifications that are quite diverse. The specifications can be changed to your needs. So, there are three types of visiting cards:
Standard
It is the most commonly known type that is suitable for those who are starting their own business or career. They have a low price but at the same time they have quality materials;
Premium
This card is the best choice if you want a more special look. It has smooth and textured characteristics of paper type, which gives a certain image of your brand;
Exclusive
This type of business card gives the impression of luxury and exclusivity. The paper may be thickened and double-wall finishing.
No matter which type you choose, the main thing is to create your dream visiting card that reflects your company and makes a good first impression. Because the key purpose of the card is to convey the overall image of your brand. Here are some business card design trends of 2023 that will make a good impression on you and your brand.
Make An Attractive Business Card

"Speaking" Cards
If you look back, you can see that once visiting cards used to have a "strictly format", but lately they have become more…chatty. Some cards now have long and meaningful messages or short ones (for example, "Hello!", "Nice to meet you!", etc.) Also, you should use a font that best reflects the message you want to convey.
Card That Is Not
We are seeing a lot of creative design solutions lately that are gradually moving into trends of business cards. One of them is the anti-card. It means they are created half for irony, half to show off your creativity trying to be unique. They usually involve some kind of pun that is popular among younger people. Add more humor and you are sure to stand out from the more rigid business cards. Furthermore, you will be able to attract a new, forward-thinking audience to your brand.
Blended Design
If you like anti-cards but want something more professional (serious), then the blending of text elements with design elements will be the best business card solution for 2023. It will give your card a visual impact making a good impression without being too far off-center. This is a whole field for your artistic side!
Modernist Style
The new is what has been forgotten. The styles from the mid-1900s are coming back! Their key message: "form has to follow function". This style includes basic shapes (triangles, circles), primary colors, and strict grids. Plus, the card has a bold sans serif font.
Repeated Patters
This style has always been popular. Today we are seeing patterned line art with their inherent edginess or chaotic and erratic arts set against back backgrounds. If you want to temper this effect, you can use more traditional businesses: curves, bright colors, and so on.
Softie styles (bubble letters)
This style first appeared in the work of legendary graffiti artist Phase 2. Modern softie styles have sharp corners and more straight lines plus a thick typeface to highlight keywords. If you combine them with bright colors, you will be able to lend a retro or nostalgic feel to designs.
Bottom Line
The business card is a way to make it easier for people to contact you, to give them a general picture of your company. It's enough to just put together the latest business card design trends. You must understand that you and your brand are one! Therefore, choose carefully, and do not forget that the design signals what kind of person you are.